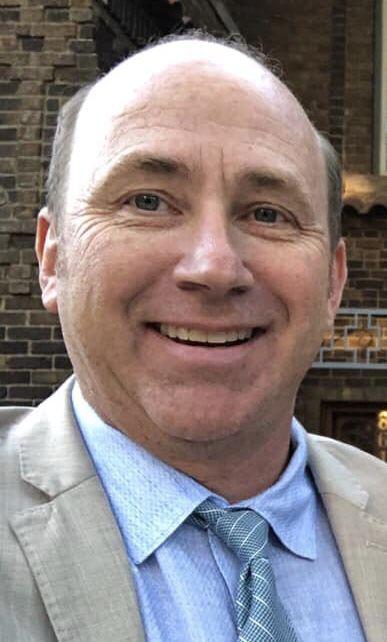 Here in Denver, it seems as though we have become the unwitting prisoners of poorly designed and cheaply built buildings. To some, it feels like an insidious attack on historic neighborhoods; to others it just looks lazy, or even worse, a get-rich scheme that will end as fast as happened.
Even folks in Kansas City, Missouri, have coined the term "Denverization" when it comes to how they don't want their city to grow.
Editor's note: This is the fourth in a series of six commentaries on Denver growth issues. Watch for more through Friday at ColoradoPolitics.com.
Yet, here we are in the midst of a growth spurt like we've never seen. It's tempting to blame those who buy these ugly, modern boxes. It's even easier to demonize those who build them, but there's much more to it than that.
We live in a vibrant and growing metropolis that also happens to sit at the base of the majestic Rocky Mountains (making it arguably one of the most beautiful places on earth). Yet why does what's being built have to be so ugly and poorly conceived?
It's surprising to discover that so few seem to be interested in the aesthetic of what makes a beautiful city, or even the need for quality architecture. Even more sinister is a recent study that outlines the unconscious impact that ugly buildings have on our individual and collective mental state.
Today, it's not hard to argue that Denver is in desperate need of champions for things that are thoughtfully conceived and well made — especially when it comes to residential and commercial buildings.
As once noted by Frank Lloyd Wright: "A doctor can bury his mistakes, but an architect can only advise his clients to plant vines." What's being constructed today across our fair city is going to need A LOT of vines. 
While quality design seems to be a far-fetched goal, what's quickly becoming a rallying cry in some communities is stopping and/or limiting growth altogether. That may seem like a good idea at first, but the reality is that shutting off growth won't solve the issues we face in Denver. Even if it were possible, where would we grow next? Greeley? Limon?
Growth and its ancillary impacts, whether it's an awful row of boxy townhomes, congested roads, or a long line at the grocery store, are on the tip of everyone's tongue. Growth and bad design are quickly becoming the two thorns in our collective side, and the Denver we once knew and love is gone — and the Denver that is growing up right before our very eyes is something akin to what we might read about in a dime-store horror novel.
If we don't get our heads around how to manage growth better, the knee-jerk response, which is already transpiring in some communities — is a recipe for a whole other kind of disaster.
We can all agree that Denver is in a state of flux. Yes, there are some who would be perfectly fine slamming the door shut on the entire state, but has that ever worked?
My hometown of Boulder is now so wildly expensive that it's unlikely I'll ever be able to live there again. This is in part due to growth restrictions that were first put in place in the 1970s and then were ratcheted down in mid-1990s.
Anti-growthers point to Boulder as a "success story," but the counter punch to this is area median home prices are three times higher than in the rest of the metro area. The unintended consequences of those arbitrary limited growth caps? The surrounding "L-Towns" like Longmont, Louisville and Lafayette have absorbed the mushrooming population, and have created more of the same problems that Boulder's growth restrictions were intended to combat.
Yes, growth is inevitable, but it doesn't have to an either/or conversation, where we have to choose between ugly or nonexistent.
What is the key ingredient that seems to be missing in the dialogue about growth, development and design in Denver? There doesn't seem to be an ingrained desire to build a great city that emulates the beauty of our natural environment. It feels like we've compromised the essence of what brought many of us here in the first place.
We should be insistent that the core of a great city is great design. We need leaders who have the capacity to articulate a vision that can both inspire, and challenge us to do things that will amaze us. We need citizens who aren't just mad, but are willing to roll up their sleeves and be part of imagining what our city can be today, and in the future. 
Brad K. Evans created the Facebook Group DenverFUGLY in response to his neighborhood of Jefferson Park in Denver becoming ground zero for what he calls "fugly" development. Since the group's launch in 2015, it has grown to nearly 9,000, and the posts and the ensuing debates are centered on what makes a great city, and open, honest and transparent conversations about where our cities are growing. Visit http://www.bradkevans.com to learn more.