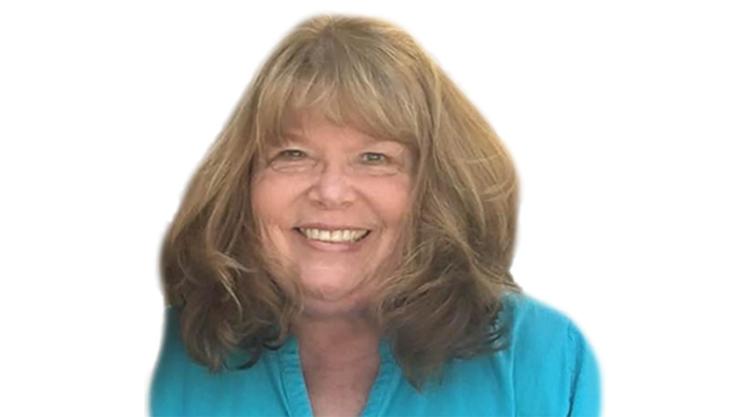 She had made that trip so many times — up the hill, through the tunnel, down the hill, eventually navigating Denver's crowded, confusing streets, only to return home to Summit County empty-handed.
But these days, Tamara Pogue Drangstveit happily treks to the metro area and elsewhere to talk to folks who regard her as a health-care wunderkind.
That's what happens when your county comes up with a health care model that attracts the attention of the governor and other parts of the state.
Drangstveit is chief executive officer of Peak Health Alliance, which grew out of frustration with the health insurance situation in Summit County. Through high premiums and high deductibles, the community was getting killed.
Gov. Jared Polis recently praised the alliance during his monthly interview with Colorado Public Radio's Ryan Warner, who asked about health care.
"We continue our work to save people money on employer-based health care, small group and large group, expanding the Peak Alliance Model statewide and to other counties," the governor said.
"What is that?" Warner wanted to know.
"This is the model that, in Summit County, led to a 41.5% reduction in insurance rates next year," Polis replied. "I mean, that's just transformational in terms of savings."
The story begins when Drangstveit was executive director of Summit County's Family & Intercultural Resource Center. The organization helps eligible local families enroll in health insurance.
Some families in the mountain county were spending as much as 40% of their income on health care.
Drangstveit tackled the problem along with three local officials: Dan Gibbs, who was a Summit County commissioner; Sarah Vaine, then executive director of Summit Community Care Clinic and now assistant Summit County manager for health and human services; and Mark Spiers, a former pharmaceutical executive who at the time was president of the Summit Foundation board.
"The four of us had been trotting down to Denver to testify on any piece of legislation we could find that we thought would make a difference, but nothing passed," Drangstveit said.
The Summit Foundation paid for a study that looked at two things: the price of health care and where that care was happening.
"We discovered that it is, in fact, very expensive to get care in Summit County, where only about 35% of the claims were handled," Drangstveit said. "The others were going to Denver or Eagle County."
That means that in Summit County, the Flight for Life helicopter, the emergency room and the specialists were being used during ski season but not as much the rest of the year. And that contributed to the high health-care costs, which contributed to expensive health insurance.
Summit County officials wondered what to do with the study results. Then Drangstveit and Gibbs served on a "pizza and politics" panel hosted by the local chamber of commerce. The third panelist, Mike Conway, then the acting state insurance commissioner for Gov. John Hickenlooper, endured a tongue-lashing.
"We weren't nice to Mike," Drangstveit said. "We had this history in Summit County of the Division of Insurance ignoring our problems. But Mike was a different kind of commissioner. He said, 'Let me go back to Denver and see what I can come up with to move forward.' "
Conway ultimately suggested the community form a purchasing alliance. The Colorado Health Foundation provided a grant, and Summit County government and the Rocky Mountain Health Foundation kicked in some money.
The Colorado Sun explained the setup this way: "The Peak Health Alliance brings together employers and individuals into a kind of nonprofit cooperative, overseen by a board. As a group of consumers, the alliance then goes to hospitals and doctors and negotiates prices directly. Once it has pricing agreements in place, it then asks insurers to bid for its business — meaning consumers have leverage with both hospitals and insurers."
That's how the board ended up selecting Bright Health for individual plans, and Rocky Mountain Health for group plans. The rate proposals in June were submitted to Conway, who was appointed permanent insurance commissioner after Polis became governor in January.
By now, Gibbs had a different focus; Polis had appointed him to oversee the Colorado Department of Natural Resources.
The governor, the insurance commissioner, state lawmakers and others gathered in Keystone Sept. 9 to officially launch Peak Health Alliance and celebrate what the state's first health care purchasing collaborative had achieved.
On average, prices for plans in the individual market in Summit County are expected to be 38% to 49% less than what they were a year ago.
You read that right.
And first-term state Rep. Julie McCluskie couldn't be more proud.
"I realized what a unicorn Summit County is in this state," the Dillon Democrat said. "We have this very strong commitment to working across political barriers and community differences to solve the health care problem we've been facing."
Enrollment begins next month and McCluskie said her "fingers are crossed" that local residents who earlier quit buying insurance because it was so expensive will sign up.
She and two other mountain Democrats, Sen. Kerry Donovan of Vail, and Rep. Dylan Roberts of Avon, during the legislative session sponsored Senate Bill 4, which modernizes laws authorizing health care cooperatives. Pre-existing conditions would be covered and consumers could help control health care costs by negotiating rates on a collective basis directly with providers.
Drangstveit's back on the road. In September, the nonprofit Colorado Healthcare Strategy and Management invited her to sit on a panel when it met in the Denver Tech Center to talk about rural vs. urban disparities. She also attended the Club 20 fall conference in Grand Junction later that month to develop relationships on the Western Slope.
And on Sept. 30, Peak Health Alliance announced the expansion of its health insurance purchasing cooperative to six more Colorado counties struggling with high health care and insurance prices: Grand, Archuleta, Dolores, La Plata, Montezuma and San Juan.
"A lot of communities have seen how this has worked in Summit County and they are eager to replicate what has been done and the board is eager to help them," Drangstveit said.
"I think there's a little bit of a perception that this is very straightforward and easy, but there is a lot of work that goes into these steps," she said.
A lot of work that paid off for Summit County residents and for Colorado.
Lynn Bartels can be reached at againlynn@gmail.com.
CORRECTION: In a photo caption attached to an earlier version of this story, the name of Mike Conway, state insurance commissioner, was misspelled.