The two people who ran the campaigns of Denver Mayor Michael Hancock and challenger Jamie Giellis say they went into the runoff election night not knowing if their candidate would win.
Hancock's campaign manager Jake Martin said he had a good feeling based upon the field work that day. But he said the campaign has discontinued its internal polling a few days before voting ended June 4.
"We were kind of flying blind," Martin said. "Going into 7 p.m. we didn't quite know what to expect."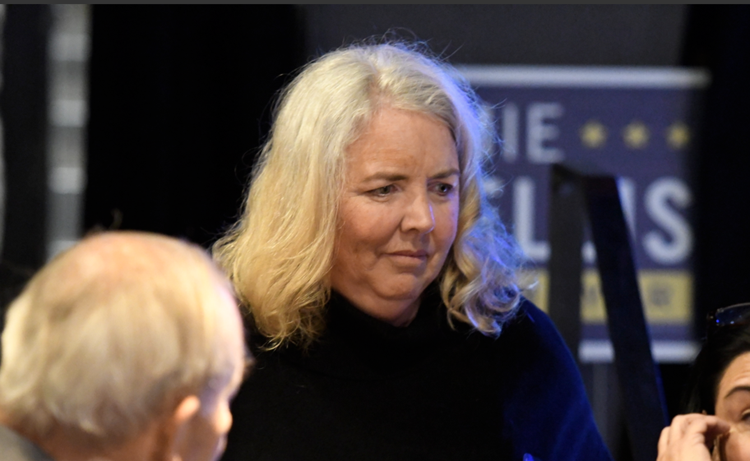 Giellis' campaign manager Sheila MacDonald said they didn't have any polling.
"So, what I heard was just at the door and what we were hearing was pretty close," she said.
The results – as everyone found out that night – were not so close. Hancock won his third and final four-year term by a 12.6 percentage point margin.
> RELATED: CoPo interview: Denver Mayor Michael Hancock previews his 3rd term
The two campaign managers sat down for an interview with the Colorado Politics podcast on the day after the vote. Despite the intensity of the runoff campaign, they were respectful of one another.
"First I want to quick congratulate Jake and the mayor's team on their win," MacDonald said. "They ran a good campaign and they did what they needed to do."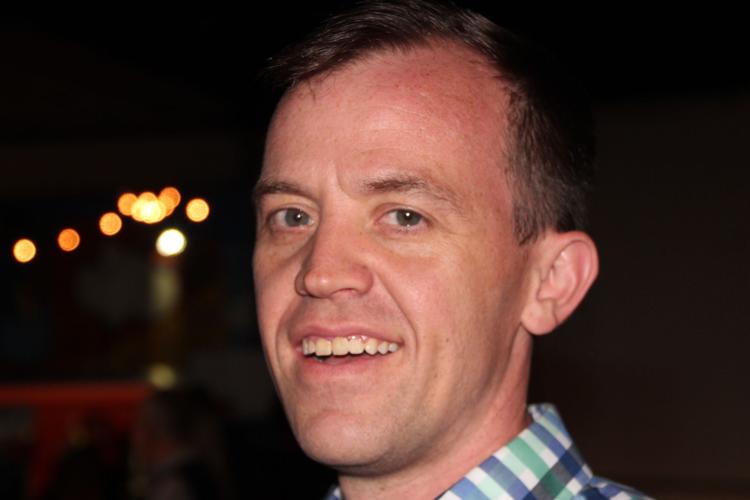 Martin returned the praise.
"First I also want to thank Sheila for an awesome campaign," he said. "I think in October when Jamie announced [her candidacy], I said I don't know who Jamie Giellis was. And to get into the runoff and to get within 20,000 votes. I think you guys ran an impressive campaign."
MacDonald said credit for that goes to Giellis, whom she described as smart and articulate candidate who cares about the city.
Key factors and assets
When asked about the decisive factors in the race, both managers pointed to built-in advantages rather than specific issues.
MacDonald cited the large fundraising gap between Hancock, a veteran Denver political figure and Giellis, an urban planner making her first run for public office as a key factor in the race.
The most recent campaign finance reports showed Hancock raising $2.7 million, more than triple the $714,367 raised by the Giellis campaign.
"The mayor and his team did a great job of using the incumbency to raise money," MacDonald said. "And they used that money very well in how they campaigned."
> RELATED: TRAIL MIX | Jamie Giellis: 'I'm not going anywhere' after Denver runoff loss
She said another factor was that Giellis was not a politician, which required running a different kind of race.
"I think she did a great job in starting a conversation on a lot of issues that people are concerned about," MacDonald said.
"I think it was a good race. It was a good conversation for Denver," she added. "Denver needed to have it. And it got people engaged in what was happening in city government, which is critical."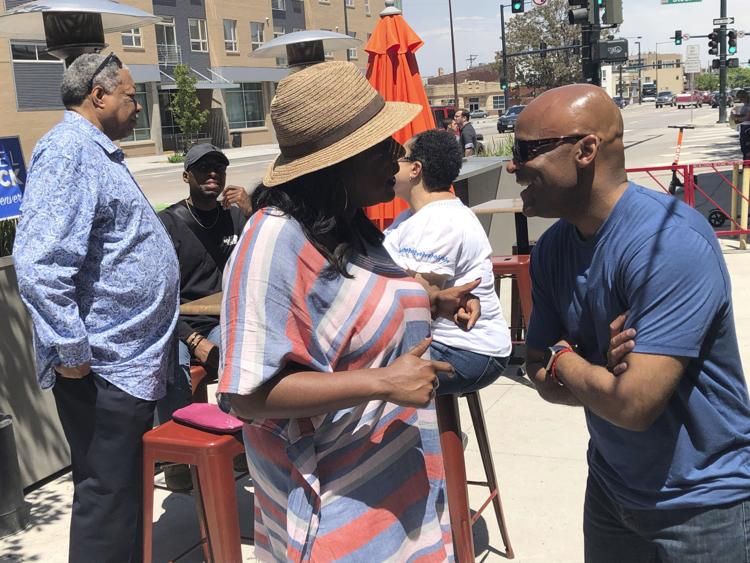 Martin said the diverse and experienced team the Hancock campaign assembled was a factor in the race. And he also credited Hancock as "our greatest asset."
"Whether he's in a room with one person, … a house chat with 20 people or a debate with 200 people, he can talk in-depth about the issues and you walk away with a lot of trust, confidence and inspiration from him," he said.
Both campaign managers have their own track records.
MacDonald remembered as a kid waving signs for Dale Tooley – a friend of her family – in his 1975 mayoral election campaign. She also has worked on several statewide campaigns including Referendums C and D in 2005, which successfully gave the state a five-year reprieve from the spending limits of the Taxpayer's Bill of Rights and earmarked funds for education.
Martin got his start in politics with Democrat Ed Perlmutter's successful 2006 congresssional campaign. Martin was field director for Hancock's first mayoral campaign in 2011 and served as campaign manager in Hancock's 2015 re-election campaign.
In approaching this year's race, the campaigns had very different strategies.
Gillies made a point of visiting every one of Denver's 78 neighborhoods, some more than once, in a vintage 1970s school bus followed by a lot of outreach work to various constituency groups, MacDonald said.
Martin said the Hancock strategy was built getting the people who like the city and liked the mayor to vote for him.
"So, in the first round, what we did was a lot of media, a lot of digital advertising, a lot of field to just build that base and build that narrative and build that support for him."
Moving past the stumbles
Both campaigns saw their candidate stumble in the runoff campaign.
MacDonald said she was in the room at a Five Points cultural center when Giellis could not identify what the initials NAACP stood for.
"Those things happen in a campaign," MacDonald said. "A campaign is going 100 miles per hour. And there's going to be mistakes made and she certainly has acknowledged that mistake and apologized for it."
> RELATED: DENVER RUNOFF 2019 | CoPo coverage of election results
"I take responsibility because when you're the campaign manager, the job is to manage when errors happen. And errors are going to happen because it's the nature of this business. ... You just have to manage it and move on," she said. "And for what it's worth, I'm not sure I managed that as well as it could have been managed."
Martin was tweeting in the back of the room at the Denver Press Club when Hancock stumbled in the closing minutes of the Denver Post debate, the last of the runoff campaign.
When Hancock was asked to explain why he didn't consider the sexually suggestive text messages he sent to a female detective to be sexual harassment, Hancock replied that they were part of a "back and forth" exchange.
That ignited an uproar that spilled into the next day when Detective Leslie Branch-Wise, the recipient of Hancock's messages, called Hancock "a liar" and endorsed Giellis. Hancock apologized for the remark.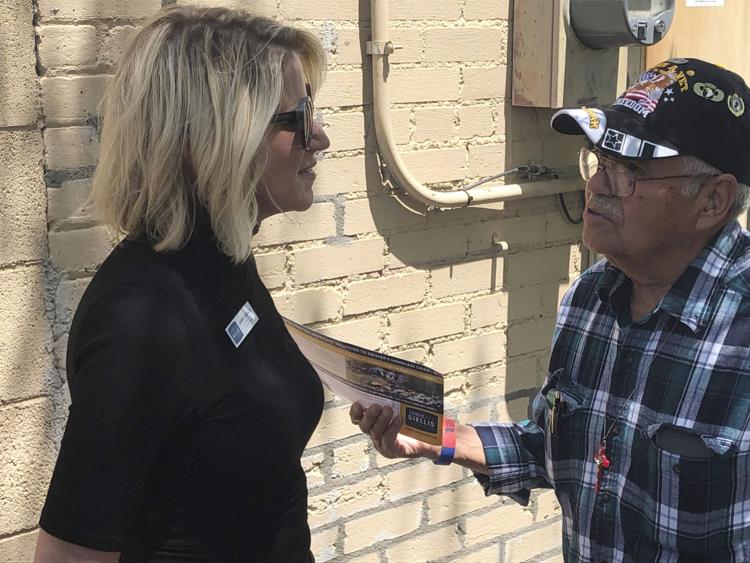 "Watching the debate, I think what we saw was it was the last debate of the cycle and it was maybe the most heated debate of the whole cycle," Martin said. "There was a really energetic crowd. There was really pointed questions and it was after a week or two of kind of intense debate in the campaign."
"[Hancock] acknowledged it and he availed himself to press and he apologized for those comments," Martin added. "I think it's as Sheila said, you can't get sidetracked by a blunder or mistake here or there. You've got to keep the ship sailing."
Now that the campaign is over, both managers are moving on.
MacDonald already shifting to two other campaigns.
Martin is taking a break and is busy planning the details of his wedding later this month.
That should be easy, compared to a mayoral campaign.
=
=
=