With December's bipartisan passage in Congress of major criminal-justice reform legislation, there's renewed hope among reform advocates in Colorado that more can be done in the 2019 state legislative session to reduce local jail and state prison overcrowding and recidivism rates.
The First Step Act passed the U.S. House and Senate in mid December with overwhelming majorities, and President Donald Trump signed it Dec. 21. The legislation aims to boost education, job-training programs and re-entry programs for federal inmates.
Both of Colorado's senators and five of the state's seven representatives voted for the final version of the measure, Senate Bill 756. Republican Ken Buck voted no and Boulder Democrat Jared Polis did not vote.
According to a new report by Cornell University and the tech-industry lobby FWD.us, Colorado is in the top half of the nation in terms of incarceration rates, ranking 24th with just under 20,000 people in prisons and local jails around the state.
Statewide recidivism rates are around 50 percent, with half of all incarcerated Coloradans returning to prison within three years of being released.
Overall, the United States has the largest number of people behind bars in the world at about 2.2 million.
And only about 180,000 of those inmates are federal prisoners who will be impacted by the sentencing reforms and job-training provisions of the First Step Act. Still, Democrat Michael Bennet, a co-sponsor of the bill, says it's a good "first step" he hopes will have a trickle-down effect in terms of state reforms.
"[First Step] is the result of principled bipartisan compromise -- regrettably a rare sight in today's Senate -- that has earned broad support from both the law enforcement community and criminal justice reform advocates," Bennet told Colorado Politics. "These reforms are a first step in a longer effort to reduce mass incarceration and restore faith in our justice system."
Republican Colorado Sen. Cory Gardner failed in his bid to get marijuana banking approved via an amendment to the First Step Act, but he ultimately voted in favor of the reform package.
"While we are debating criminal justice reform, we need to address the threat of prosecution by the federal government for people in Colorado that are operating legal businesses under state law," Gardner said during last month's debate.
Newly elected Colorado Attorney General Phil Weiser, a Democrat, applauded Gardner's efforts on the legal-marijuana front, decrying federal policies that make it difficult for Colorado businesses that have been complying with state law since 2012.
Weiser adds that a big part of the state's mass incarceration problem is how it treats low-level drug offenses, including opioid addiction.
"Part of this awakening that we're having is that drug addiction is a public health issue, not a criminal justice issue," Weiser said. "Colorado should be a nationwide leader on this because we're a pragmatic problem-solver. We saw the virtues of legalizing marijuana before any other state, but we have not actually been a leader on criminal justice reform. I believe that's poised to change."
With the Colorado General Assembly convening on Friday, Weiser says he's been working closely with both state Rep. Mike Weissman, chair of the House Judiciary Committee, and incoming state Sen. Pete Lee, chair of the Senate Judiciary Committee, on a variety of criminal justice reform measures. Democrats now control both chambers, but Lee says it's increasingly a bipartisan economic issue.
"It was an interesting collaboration and coalition of folks who were responsible for that First Step bill," said Lee, a Democrat from El Paso County. "It was a coming together of -- ready for this? -- the Koch brothers and the ACLU, together with Jared Kushner."
Lee, a longtime criminal justice reformer as a member of the state House, now joins the Senate with an eye toward continuing his across-the-aisle collaborations with Republican state Rep. Bob Gardner of Colorado Springs.
Lee says it's a bottom-line issue when the Colorado Department of Corrections commands upwards of $1 billion a year in state spending. That alone should get the attention of most Republicans, Lee says, especially when the system is broken.
"[Trump son-in-law and top advisor] Kushner has experience with the criminal justice system because his father served time in a federal prison," Lee said. "When people have firsthand experience with the criminal justice system, they begin to have some understanding of how inhumane and ineffective it really is."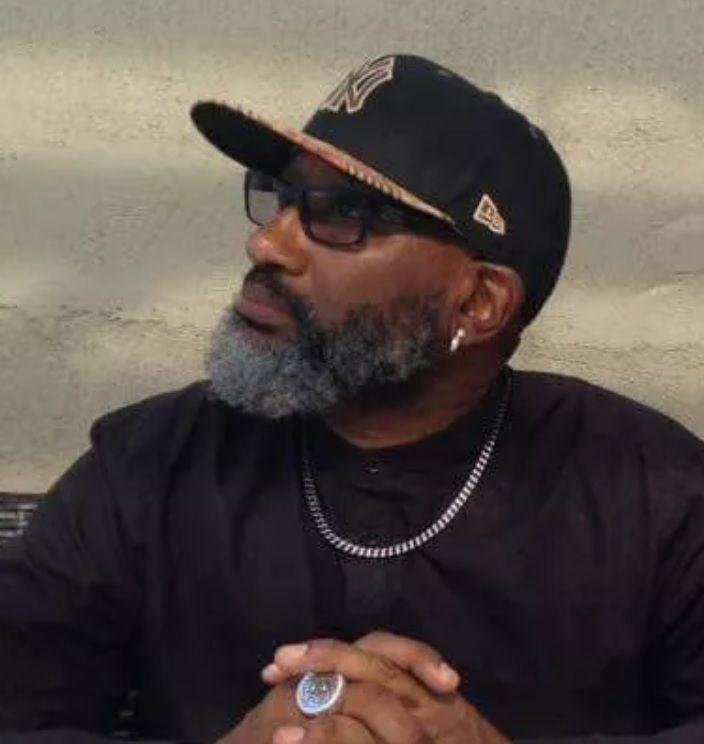 Hassan Latif, founder and executive director of the Second Chance Center in Aurora and board president of the Colorado Criminal Justice Reform Coalition, cites his own experience as a convicted armed robber and nearly 18-year inmate of Colorado prisons.
"I watched two children grow up in visiting rooms. I saw my daughter take her first steps in a county jail through glass, and when I came home, she was in college," said Latif, who when he first moved to Colorado in the 1980s battled addiction to his own "drug of no choice," cocaine.
Out of custody for 13 years now, the 63-year-old Latif sees the same patterns of family destruction today.
"We're seeing the next generation of children that are going without a stable home or are in a home that's in flux or a home that's all about struggling to make ends meet, and we're seeing those kids sucked into the same patterns of behavior that led that father to prison or led that mother to prison," Latif said.
While about half of all Colorado inmates return to prison within a few years, Latif says that less than 10 percent of the people who go through his Second Chance Center, with a suite of support services for employment, health care, housing, mental health and drug addiction counseling, return to prison.
"If you've got a 50 percent failure rate as a business, you got to change your business model, and with a 50 percent recidivism rate in the criminal justice system, we really need to rethink what we're doing and figure out better ways to do it," said Lee, who's been both a criminal defense attorney and corporate lawyer for Fortune 500 companies.
One of the most glaring statistics from the Cornell "Every Second" study is that 50 percent of American adults have at least one family member who's spent some period of time in jail, and that one in seven adults has a family member who's spent at least a year behind bars. In Colorado, 5 percent of the state's children have experienced parental incarceration.
Felicity Rose, director of criminal justice reform research and policy for FWD.us, which conducted the study with Cornell, says that when she was between the ages of two and 10, her father was in and out of prison on drug charges in California.
"It was very difficult for our family both emotionally and financially," Rose said. "When he first went into prison, my mom had two young children under the age of five and she ended up going on welfare and food stamps to try and support us. So those are some of the costs to the taxpayer that people may not be thinking about when they're making that sentencing decision."
The economic and social implications of incarceration are far-reaching, and Lee says keeping people out of jail in the first place for less serious offenses will help ease both the financial burden and the social stigma.
Lee said he plans to introduce and sponsor some fairly basic legislation to take the pressure off the state's overburdened prisons and local jails.
His first piece of legislation is a court text-reminder bill that requires every jurisdiction in the state to text people when they have a scheduled court appearance, with the goal of cutting down on the significant number of people imprisoned for "failure to appear" warrants.
Lee said he also plans to introduce a presumptive bail bill, or basically personal recognizance, for low-level offenses where the accused does not pose a public safety risk, or there's not a high flight risk. That, he says, will keep people out of jail for simply not being able to afford bail.
Then Lee says he will continue funding efforts for programs like Latif's Second Chance Center, as well as continue building Colorado's "restorative justice" conflict-resolution programs based on recommendations from the Colorado Commission on Criminal and Juvenile Justice.
"We passed a series of bills last year and we're going to follow up on those this year to provide for hopefully more community-based treatment of people who have mental illness and drug addictions," Lee said. "Tell me if you logically believe that people's mental illness or drug addiction will improve by going to jail."