The votes are (mostly) counted for Election 2019, and for being an off-year election, the stakes were sure high last night. Prop CC sailed to a clear defeat, a victory for those who believed state government isn't entitled to retain citizens' occasional TABOR refunds. Prop DD's apparent victory wasn't so clean-cut; the measure appears to have passed by a little over 13,000 votes.
But those are just the numbers. The Colorado Politics staff offers their assessment of the winners and losers on Tuesday night:    
WINNERS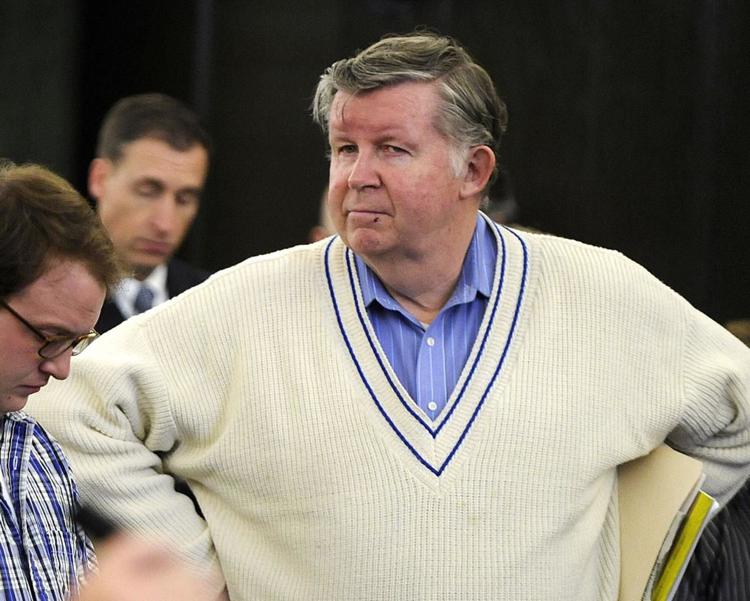 Douglas Bruce: Love him or hate him, the politico from Colorado Springs who authored the Taxpayer's Bill of Rights has stood the test of time. He's never been able to hang on to state and local elected office on his own, but the ballot measure he passed in 1992 appears built to last with the defeat of Proposition CC as its latest conquest.
Dark money: North Fund, Strategic Victory Fund. Education Reform Now Advocacy, Stand for Children, Americans for Prosperity. Defend Colorado. The Independence Institute. All of those groups — and more – put millions of dollars into backing or fighting against Prop CC. But you'll never know who's funding them, as none of them disclose their donors. 
Bill Owens: Opponents of the Taxpayer's Bill of Rights often point to the last Republican governor as potentially one of their own. Owens led the 2005 passage of Referendum C, the five-year TABOR timeout to patch up a leaky stake budget. Owens, however, was the only living governor who didn't back Proposition CC to permanently do away with the state spending cap and TABOR rebates, telling Colorado Politics on Tuesday night that it proves Coloradans don't love big-government spending.
Colorado's water plan: Lots of ideas have been floated about how to fund the plan, with an expected state obligation of $100 million per year beginning in 2020. Prop DD isn't the magic bullet — at most, it's expected to put about $16 million per year into the water plan — but it's a start. Here's hoping those who want to fund Colorado's water future are ready to put more ideas on the table.
Denver's mobility plan: Denver's transportation troubles could see some relief, thanks to the passing of Referred Question 2A, which transforms the Department of Public Works into a new transportation department. Mayor Michael Hancock was particularly grateful to voters for passing the measure, as it aligns with his Mobility Action Plan intended to reduce traffic, promote cleaner modes of transportation and make Denver's transportation network safer. Creating the new department will cost $200,000 to update marketing materials, but no other costs are associated with the change, according to the city.
Big bucks in mayoral races: The candidates voters picked to run the three largest Colorado cities that elected a mayor this week have one thing in common: they outraised and outspent their next-closest competitors many times over. While there was plenty of outside spending on top of it, the winners — Mike Coffman in Aurora, Adam Paul in Lakewood and Janifer Kulmann in Thornton — each had substantially more resources to spend on campaigning than their rivals, and it paid off when the ballots were counted. Money, it turns out, still matters.
LOSERS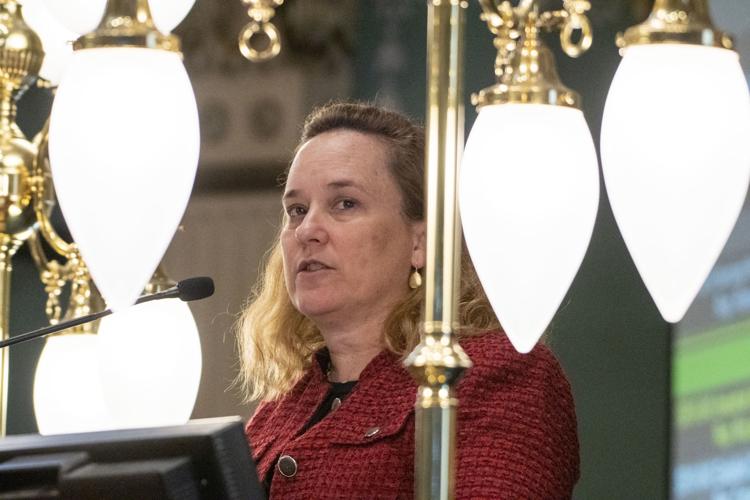 Voters, who should know who's trying to buy their votes: See "Dark money," above.
KC Becker: Proposition CC always was an invention of the Boulder's Democratic base in the state Capitol. Gov. Jared Polis, however, mostly sat at the campaign, and Tuesday night he was on a trade mission to India instead of back in Colorado hustling up votes for a long-doubted outcome for his side. That left Becker, the speaker of the Colorado House who sponsored the bill that put Proposition CC on the ballot, to face the results of a measure that re-energized a Republican base and gave unaffiliated voters the chance to remind the ruling class they're not that liberal when it comes to taxes.
Education and transportation: Proposition CC promised to pump hundreds of millions of dollars into K-12 schools, higher education and roads and bridges. Now the Democratic lawmakers who crowed the loudest about the "critical" needs for the state will have to eat their words or find some dollars elsewhere in the legislative session that begins in January.
Democrats: The party of the left had the wind at its back after last year's midterm election, when it swept every major statewide office then steamrolled through the legislative session with a progressive agenda. Tuesday night's election, one year out from the presidential and U.S. Senate contests, raises doubts whether Colorado is as blue as operatives on the left have led the public to believe.
State Sen. Kevin Priola: He's the only Republican in the General Assembly to back Prop CC, and he was the bill's co-sponsor. He's up for re-election next November and has yet to draw a primary challenger, but his backing of CC may draw some interest — and the district, being in Adams County, is a swing district.
Ryan Frazier: With his fifth consecutive unsuccessful attempt to win election, the former Aurora councilman and perennial candidate has cemented his position as the Harold Stassen of modern Colorado politics. Stassen, the young Minnesota governor who ran for president nine times without winning the GOP nomination, was the mid-20th century emblem of persistence in the face of foiled political dreams. Now that he's run for the U.S. Senate twice, Congress once and Aurora mayor twice — four times as a Republican, before dropping his affiliation for the most recent Aurora run — Frazier has earned the Stassen mantle. 
Editor's note: This article was updated to correct that Kevin Priola was the only Republican in favor of CC.