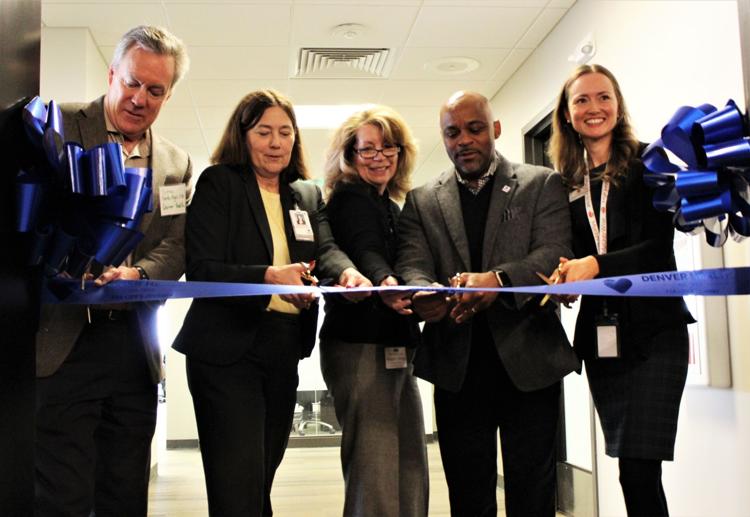 Victims of domestic violence in Colorado can now be helped from all angles at a single spot, thanks to a partnership between the Rose Andom Center, Denver Health, MotherWise and the Colorado Health Foundation.
The new Denver Health medical clinic inside the Rose Andom Center – unveiled during a ribbon-cutting ceremony Monday – will provide victims of domestic violence or abuse immediate care as they are seeking resources through the center, the only family justice center in the state.
"I am both embarrassed and heartbroken to be reminded of my immaturity all those years ago," Rep. Jovan Melton told Colorado Politics.
Colorado U.S. Rep. Ed Perlmutter has reintroduced a bill that seeks to further limit gun ownership from potentially dangerous persons in a move strongly supported by a new public opinion poll.
Of the 140 similar facilities in the nation, the Rose Andom Center is only the second to provide integrated health and primary care to victims and their children, along with forensic documentation, follow-up care and behavioral health services.
"This groundbreaking service will no doubt save lives by identifying and providing care to victims who have been strangled, who have had health consequences from experiencing unrelenting stress, and ensuring consistent prenatal care and support during pregnancy," said Margaret Abrams, the executive director of the Rose Andom Center.  
Domestic violence crimes in Denver are up this year compared with 2018, according to data compiled by The Denver Post. The latest data as of Oct. 28 shows at least 1,857 domestic violence crimes reported so far in 2019, which breaks down to about 188 incidents reported a month, or roughly six reports each day.
Last year, Denver averaged about 176 domestic violence crimes reported each month compared with 198 reports per month in 2017.
About 40 people lost their lives to domestic violence in Colorado in 2018, according to the Associated Press.
Domestic violence is a personal topic for Denver Mayor Michael Hancock, whose sister Karen was killed in a domestic violence incident in 2002.
Her death inspired Hancock to take up the issue in Denver and come to realize the city lacked a centralized system for caring for victims of domestic violence.
"What we found in Denver is that we were revictimizing victims" by sending them all over the city for help, Hancock said. "The reality is we lacked compassion. We lacked understanding. We lacked coordination."
But the integration of health services, Hancock said, "gives us an opportunity to say to our victims, 'We cared enough to coordinate under one roof so that you don't have to go anywhere when you walk in.'"
Providing truly integrated primary care as opposed to very specific services is the big idea, said Simon Hambidge, chief ambulatory care officer of Denver Health.
"What we're able to provide here is full-spectrum primary care, OB care, pediatric care and, really importantly, mental health for both the moms and their kids, as well as substance abuse," Hambidge said.
Since the soft opening in in July, the new Denver Health clinic has treated about 80 people in need, Abrams said. The Rose Andom Center has served more than 4,000 victims since it opened nearly three and a half years ago.
Also housed inside the Rose Andom Center is the Denver Police Department's domestic violence investigations unit, which gives victims direct access to investigators, legal help through the district attorney's office, help and counseling.
The Denver Health clinic will be the last piece of the puzzle, Hambidge said, providing primary medical, mental health and substance abuse care.
"I think for right now, we feel like we've got a really key complement of services that these women need," Hambidge said, but the partnership is "flexible" and can "adapt" if another need is identified.
The Rose Andom Center is named after Rose Andom, a Denver entrepreneur and domestic violence advocate who witnessed as a child domestic violence perpetrated by her father against her mother. Her gift of $1 million, along with the help of Hancock and others, led to the opening of the Rose Andom Center.
Since 1981, National Domestic Violence Awareness Month has taken place every October.