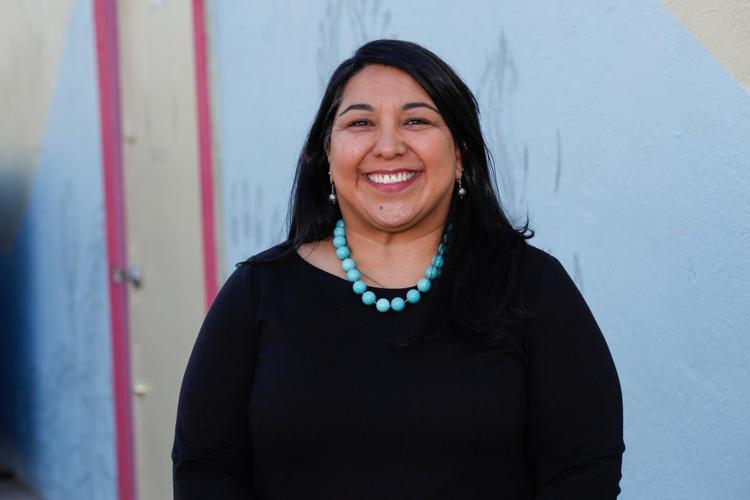 District 3, the West Denver area that Jamie Torres was elected to serve on the City Council, is a bit different from some of the other districts that chose new council members in the June 4 runoff election.
As with all those districts, the issues of housing and development were important, Torres said.
"I think where a lot of folks feel disconnected is in the feeling that things are happening without their knowledge, without their input, without their say in the things that are right outside their door," Torres said, echoing a theme heard in the other districts as well.
But it wasn't the only issue in neighborhoods where immigrant families make up between 30% to 40% of the population, she said. Besides a large Mexican-America population, the district also is home to people from Vietnam, Somalia, Ethiopia, Burma and Bhutan.
Torres knows those communities. Her city job over the last 14 years has been focused on integrating them into city life as director of the Denver Office of Immigrant and Refugee Affairs. It's an office she proposed and started during then-Mayor John Hickenlooper's administration.
Her work with immigrants was also what led her to run for public office for the first time, seeking to fill the council seat vacated by the term-limited Paul López.
District 3 includes parts of the Lincoln Park, Sun Valley, Villa Park, Barnum and Westwood neighborhoods and includes Broncos Stadium and Denver Health.
Torres was the top vote-getter in the May 7 general election for the District 3 seat and then defeated veteran community organizer and civil rights activist Veronica Barela in the runoff by 14.7 percentage points in unofficial results.
Torres ran on a platform of curbing predatory housing practices whether for homeowners or renters and ensuring that residents have clear rights.
When asked about the mayoral race, Torres said the outcome there may have had more to do the candidates themselves than with any mixed message over the pace of growth and development.
She noted that Mayor Michael Hancock carried the precincts in District 3 in his re-election to a third and final four-year term.
A native of Denver who grew up in the district she represents, Torres said her interest in immigrants came in part from her own family's experience.
She said her grandmother as a child was disciplined for speaking Spanish as an elementary school student in Denver.
As a result, her grandmother stopped speaking Spanish and never taught it to her children. For two generations, no one in her family spoke Spanish natively, Torres said.
"I looked at that as loss," she said. "I also looked at how do we make sure that people are proud of who they are. Proud of what they bring."
Torres learned Spanish in high school and in her travels through Mexico and was fluent enough to serve as a translator for various city departments.
She said her grandmother's experience also influenced her work with newly arrived immigrants.
"I love this work because of what it shows me and new faces in Denver, new stories. The stories of survival. The paths that I think have been traveled for generations and decades, in and out of Colorado. All around the country," she said.
"But stories that I got to know intimately well though people who were just moving here or through people who were excelling and establishing their families and their homes here," she added.
When asked about the recent arrival of asylum seekers sent by bus to Denver from border towns like El Paso, Torres said the city's response should be to find ways to help.
"I think our response should be: How can we help you get to your family?" she said. Of the first busload from El Paso, she said, "everyone went to a family member throughout the country within 48 hours."
Most of that work has been done through faith and nonprofit organizations, she said. Torres said she does not see an immediate role for the city at this point.
But she has volunteered her own time. She drove an asylum-seeking father and son to Denver International Airport to connect them to their family.
"These are individuals who've been on the road for over a month fleeing something that I've never experienced I my life," Torres said.
"And I could tell that for the father, he was just literally trying to save his son's life and leaving El Salvador," she said.
"And if we can give them just a little bit of ease, before they finally saw their families, I think that was a gift," she added.