UPDATE: The federal lawsuit referenced in this story has been dismissed, and lawmakers have introduced a bill addressing some of the issues raised. CLICK HERE for more.
---
A program founded two decades ago with the goal of preserving Colorado's scenic and agricultural landscapes is drawing ire from rural Coloradans who say their land has been taken without fair compensation.
"Our trust in state government and some lawmakers is broken," rural landowner David Emich told a legislative committee during a hearing last month.
The target of the landowners' wrath: The state's conservation easement program, which has been lauded by Colorado conservationists since it was authorized by the General Assembly in 1999.
South of Castle Rock in Douglas County is one of the success stories of Colorado's conservation-easement program: The 21,000-acre Greenland Ranch, where an agreement concluded in 2000 protects rolling farmland that stretches for miles along Interstate 25.  It's the centerpiece of an I-25 "conservation corridor" protected by easements — 35,000 acres in all — that will always be protected.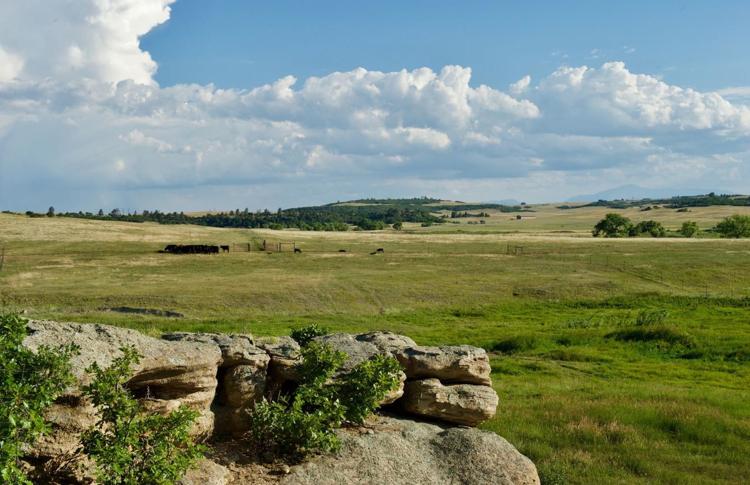 The story is repeated all over the state. About 2.5 million acres across Colorado are held under some form of conservation easement, according to a 2017 Colorado State University study.
Colorado Open Lands, a Lakewood-based nonprofit land trust that holds more than a half-million acres of conservation easements, says easements offer "permanent protection from the property being subdivided or developed. That means that all the benefits that come from the land remain: scenic views, fresh water, wildlife habitat, local food production, and Colorado's heritage."
Usually, a landowner either sells or donates development rights for a property in the form of an easement to a government or nonprofit entity. The owner retains the land but the easement holder keeps the acreage from being developed.
In the case of a donation of an easement, the landowner can be eligible for state tax credits and a federal tax deduction.
But despite the benefits to Colorado's scenic beauty, the program has led to financial hardship for many landowners.
A federal lawsuit on behalf of Colorado rural landowners, filed three years ago and still winding its way through the courts, accuses state agencies of a "bait-and-switch" scheme.
The suit was filed in 2016 in U.S. District Court in Denver by a group called Landowners United Advocacy Foundation against various state agencies and their directors. It alleges that hundreds of landowners signed over easements limiting development of their land in exchange for tax credits — only to have those credits, in many cases, yanked away years later, with some landowners billed for credits they had already received.
"Many landowners participated because the program presented the only viable way to preserve their farming and ranching activities during trying economic times," the suit states. It adds that "defendants' actions have devastated many hardworking farmers and ranchers, with many families losing their homes, lands, and livelihoods."
Out of the 4,200 conservation easements established under Colorado's program since it was established, landowners with about 800 easements were later denied the tax credits, based on claims by the Department of Revenue that appraisals of the land were fraudulent or that the lands had no value, records show. And yet the easements on those lands remain in effect, limiting how landowners can use them.
"We've been punished for donating our land," said farm owner Alan Gentz of Sterling, one of the federal suit's plaintiffs.
Despite years of state legislative hearings and bills aimed at providing relief to aggrieved property owners, the problems continue.
"How do we deal with those people we have destroyed?" state Sen. Jerry Sonnenberg, R-Sterling, who has been working on the issue for years, said during a joint meeting of the House and Senate agriculture committees last December. "How do we make these people whole?"
How it works
A conservation easement, according to an analysis by state Legislative Council Chief Economist Kate Watkins, is a legal agreement that "permanently preserves land" for the public benefit — usually scenic or agricultural open space, natural habitat, recreational areas, or historical sites.
Under the arrangement, the landowner retains ownership of the property and — if it's agricultural — can still farm it, but it is reserved for conservation and isn't supposed to be developed. While the land is conserved, it isn't necessarily open to the public.
Those who hold easements range from local governments and state agencies to land trusts and nonprofits like the Nature Conservancy and Ducks Unlimited.
Under current law, a landowner who donates a conservation easement to his or her land can claim a state tax credit equal to 75 percent of the first $100,000 of the fair market value of that land, and 50 percent for donations above that. The maximum credit, which has been upped several times during the program's history, is now at $1.5 million.
The awarding of tax credits is based on appraisals of the land to determine how valuable a parcel would be if it were not placed in the easement program and instead developed. The amount of aggregate tax credits is capped at $45 million per year, a change that came from legislation in 2013.
According to a 2016 state audit, nearly $1 billion has been issued in tax credits since the program's launch.
The program currently is administered by the Division of Conservation, a new state agency created within the Department of Regulatory Agencies through 2018 legislation, and by the Conservation Easement Oversight Commission.
Previously, the program was run by the Department of Revenue, which issued the state tax credits; and the Division of Real Estate at DORA, which handled the appraisals and certifications of the easements.
It's the state tax credits — and who decides who gets a tax credit and who doesn't — that have caused the most problems in the program's 19-year history, in the view of many property owners.
'Landowners are left bleeding'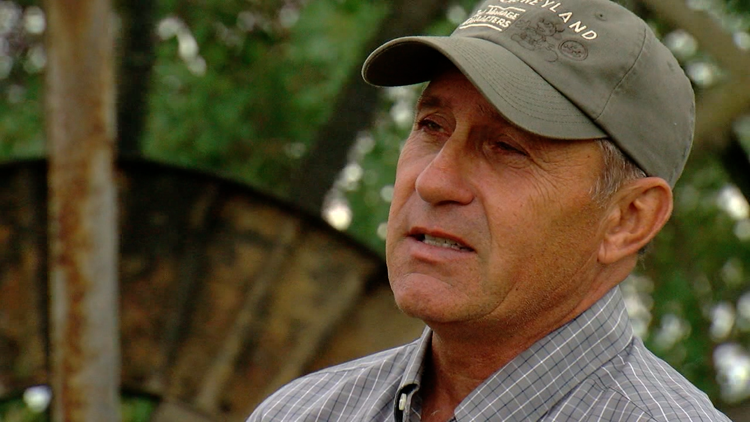 Alan and Julie Gentz own a 500-acre farm outside of Sterling, in northeast Colorado. The farm was once an ice house in the days before refrigeration. It later became a cattle feedlot, and then a farm, which produced alfalfa and grass hay.
The land is wildlife habitat as well. The local Audubon Society has used the property during the winter for its annual bird count. Two lakes on the property draw wildlife of all kinds.
At one time the land had another value: As a potential development site. Housing surrounds the farm on all sides, with homes starting at $300,000. So Alan Gentz considered subdividing a portion of the land into 50 lots.
But then, in 2004, Alan Gentz says, a representative of a land trust showed up at his door and asked if he'd be willing to designate 70 acres for a conservation easement that eventually would be turned over to Logan County. In exchange, the Gentzes were told they would be eligible for tax credits.
Tax credits under the easement program are based on the land's appraised value. So in 2004 the couple hired an appraiser, Mark Weston, to evaluate the property for its easement potential. His initial evaluation was not a full appraisal.
In a July 7, 2004, letter, Weston wrote that the land is a "very desirable country estate" that was being considered for rezoning by Logan County and had "significant development potential."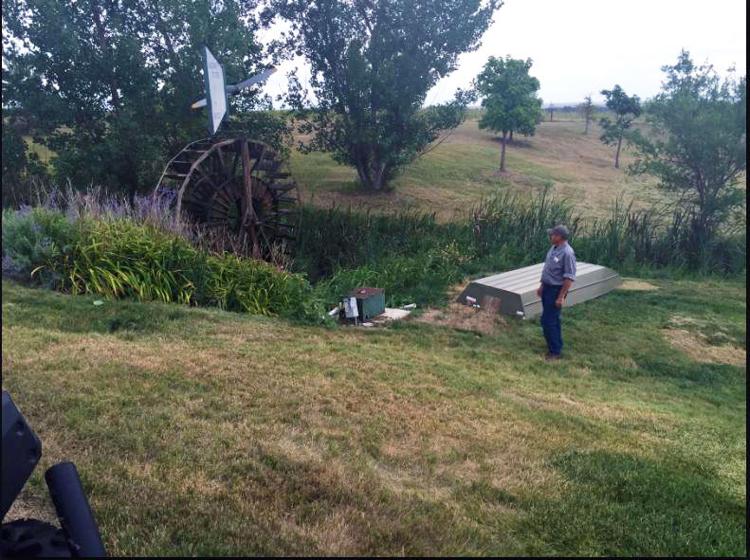 The Gentzes later had a certified appraisal done by an appraiser — not Weston. That appraisal was initially accepted by the state Department of Revenue, which awarded the couple $500,000 in tax credits.
So the Gentzes signed up for two easements, one in 2006 and another in 2007, on 70 of their 500 acres.
But then, almost five years later, the Department of Revenue decided to reject the appraisal, shortly before the statute of limitations ran out for such an action. The agency determined that the land had no value.
The Gentzes say they ordered another appraisal, which came back with the same approximate value for the land they were given in the first appraisal. They submitted all their information to the newly-created Conservation Easement Oversight Commission (CEOC) in 2008.
But one of the commission's members recommended that all of the Gentz appraisals be rejected and the tax credits revoked, and the full commission agreed. Form letters from the CEOC claim the Gentzes' appraisers may have violated standards of appraisal practices.
The commission member who recommended the denial was Mark Weston, the man who did the original evaluation on the property.
The Gentzes told Colorado Politics that they believe part of the reason their appraisals were rejected was that they didn't hire Weston to do the appraisals. 
Weston — a defendant in the federal lawsuit filed by landowners — declined to comment, citing the ongoing litigation. Alan Gentz is a plaintiff in the federal suit.
The Gentzes say the denials of their tax credits have cost them more than $250,000, their retirement and their children's college funds.
They eventually agreed to pay back the tax credits with penalties and interest. But the conservation easement over 70 acres of their land is still held by Logan County; the Gentzes never got back free-and-clear title to their land.
Those who have testified before the legislature about the program over the last six years say the Gentzes' situation is typical of what's happened to hundreds of Coloradans.
"Band-aid legislative fixes have failed," Alan Gentz said. "Every time the bandage is ripped off, landowners are left bleeding."    
'I need your help'
Weston has been an appraiser since 1992. He served 10 years on the board of the Colorado Coalition of Land Trusts and spent three years on the CEOC commission, from 2008 to 2011.
In 2016, he was hired to run the conservation easement program within the Division of Real Estate. When the new Division of Conservation under DORA was created last year, he was named its first director.
The Gentzes and others called Weston's appointment a conflict of interest because of his role with the CEOC in advocating for denying appraisals that he himself had supported.
Part of the legislation that created the new division required Weston to set up a stakeholder working group that would find an alternate way to conduct appraisals, a process to petition the court to extinguish conservation easements, and another process to provide retroactive tax credits to those who felt they had been wronged by the program.
That was all contained within House Bill 18-1291, a measure last year that was part of a sunset review of the conservation easement program. The bill was signed into law by then-Gov. John Hickenlooper on May 29, 2018.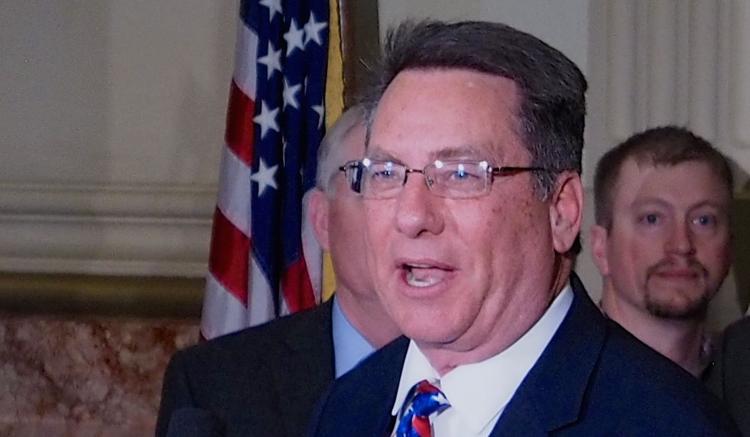 Sonnenberg, the Republican state senator from Sterling, was the Senate sponsor of HB 18-1291. He has been advocating for fixes to the program for years, as had former Rep. Jon Becker of Fort Morgan and, more recently, Rep. Kimmi Lewis of Kim.
Sonnenberg has sat through hundreds of hours of meetings with aggrieved landowners, including the Gentzes, who live in his district. His efforts to rein in the easements program, either by paying back the money to those who have lost hundreds of thousands of dollars in tax credits or by temporarily shutting the program down, have fallen on deaf ears in Democratic-controlled committees.
"These people have been wronged and they need your help," he told fellow lawmakers at a hearing on the issue in December. "I need your help. I ask that we work together to resolve this."
The stakeholder working group that Weston was directed to create was intended to come up with recommendations on how to do that.
Weston turned in a report of almost 1,000 pages to the legislature's joint agriculture committee. But Sonnenberg and several landowners claimed he never convened the working group as required. Instead, he sent out a survey to about 300 people.
According to Jilliane Hixson of Lamar, another plaintiff in the federal lawsuit and another landowner who said she went through years of fighting over easement tax credits, the survey was sent primarily to people who have benefited from the easement program over the years — namely the land trusts that hold the easements.
"The Department of Revenue has the names and address of every single landowner" — about 1,000, she estimated — "who should have been notified" about the working group effort, but in many cases weren't, she wrote in a Nov. 14, 2018, letter to the lobbyist for DORA. 
Then-Senate President Kevin Grantham, R-Canon City, recommended people for the working group, including the Gentzes, but several say they were never notified, either about the working group or the survey.
Despite minimal input from aggrieved landowners, Hixson said Weston's initial draft report favored retroactive tax credits. And if the tax credits were disallowed, the draft report favored "extinguishment" of the conservation easements, which would allow the lands to go back to their original owners free and clear.
But the final report rejected retroactive tax credits and said that that the existing tax credit program should remain as is under the control of the Division of Conservation and the Conservation Easement Oversight Commission.
The report was reviewed by a legislative joint ag-committee meeting on Dec. 19, 2018. At that session, Sonnenberg and other Republicans present expressed outrage at Weston's work on the report — including claiming that he ignored what he was directed to do in HB 1291. They discussed rejecting the report. But they lacked a quorum by the time it came up for a vote; committee Democrats had long since left.
In a response to questions from Colorado Politics, DORA, which oversees the easement division, issued a statement saying that despite the claims of Sonnenberg and aggrieved landowners, a working group on the easements issue was in fact established, "comprised of representatives from the Department of Regulatory Agencies, the Department of Revenue, the Office of the Attorney General, and members of the public."
"Written public input was obtained initially in response to a survey that was sent to over 300 email addresses of individual people as well as groups," DORA's statement said. "... Groups were notified of a public stakeholder meeting scheduled for Oct. 24 that the Division held to accept comments on the draft report. More than 60 people participated. ...  The final 974-page report was then completed."    
'Pay up or suffer'
Jilliane Hixson owns land across the street from Lamar's only golf course. It's land that's perfect for a truck stop or high-end homes, she said in during a Feb. 4 agriculture committee hearing.
In 2003, she said she paid $130,000 for appraisals for a donation of 150 acres to the easement program, and was granted state tax credits.
But the Department of Revenue later rejected the appraisals and said the land was worthless. The federal Internal Revenue Service, on the other hand, granted Hixson federal tax deductions.
Between 2007 and 2015, Hixson battled with the Department of Revenue over the easements. Eventually, she had to take out a 20-year home equity loan to pay back the state tax credits; more than $1 million, including 200 percent penalties and interest.
Landowners Valerie and David Emich, also plaintiffs in the federal suit, told the ag committee in February that their family has paid back tax credits for the easement on their land at a cost of $300,000.
"We did nothing wrong," David Emich told lawmakers. The problems with their conservation easements "have take years from our family," he said.
Audits have not been kind to the conservation easements program. Two  — one in 2012 and another in 2017 — have pointed out that the Department of Revenue doesn't document its review of tax credit claims, so there's no way to know why some claims are denied.
The 2012 audit pointed out the Division of Real Estate's appraisal review process is insufficient to ensure that appraisals are properly reviewed "or that potential problem with appraisals are identified and referred for further investigation."  
As for the land trusts holding conservation easements, they're supposed to be certified to hold the easements, but the 2012 audit found that the real estate division failed to keep up with those certifications.
"The state's current approach to administering the conservation easement tax credit creates uncertainty for the taxpayer and does not align review and decision-making responsibilities with those with the most appropriate and relevant expertise," the 2017 audit found.
After each audit, the General Assembly tweaked legislation on the program. But aggrieved owners of land under easements say those tweaks have failed to make them whole, and they continue to show up at the state Capitol every year, demanding the state either fix or close the program.
The 2017 audit also found that "no state agency reports on the types of lands, wildlife, or habitats being conserved by the program, making it difficult for the public and policymakers to determine the benefits that the state has received from the program in return for forgone tax revenue," now closing in on $1 billion.
According to witnesses at various legislative hearings, problems with the program persist, including claims that some of the land trusts have started developing the easement properties despite the program's intention to leave land undeveloped.
Witnesses at a Feb. 4 hearing on a bill to rein in the program (a Lewis-sponsored measure that failed on a party-line vote) said the Montezuma Land Conservancy is building a 30-car parking lot and a two-story office building on a conservation easement property.
In response, Travis Custer, executive director of the Montezuma Land Conservancy, explained that some easements — and this is one — allow for limited development. This particular easement allows for structures for educational purposes, and a facility of about 1,000 square feet is being constructed on the easement.
"The original grantors envisioned the land being used for educational and agricultural purposes and were forward thinking enough to include this language in the easement specifically," Custer told Colorado Politics.
This project is "the poster child for why oversight of conservation easements and land trusts are needed," said a hearing witness, Allen Maez of Cortez, who lives near the easement.     
'Their rights are gone'
Fed up with what they see as the refusal of the state to rein in its troubled program, landowners are fighting back.
The suit filed in March 2016 by Landowners United Advocacy Foundation names the state Department of Revenue, the Division of Real Estate and the CEOC, as well as those agencies' directors — including Weston, the state Division of Conservation chief.
The lawsuit is still in progress and headed for discovery, said Alan Gentz, one of the plaintiffs.
"This lawsuit arises out of a bait-and-switch scheme carried out by the State of Colorado ... against hundreds of Colorado landowners who were induced in good faith to participate in Colorado's conservation easement program," the suit states.
The state attorney general's office has sought to have Weston removed from the lawsuit, along with the head of the Division of Real Estate, Marcia Waters, claiming "they lack the necessary connection to the statutory scheme at issue."
That motion, filed last September, has not yet been ruled on.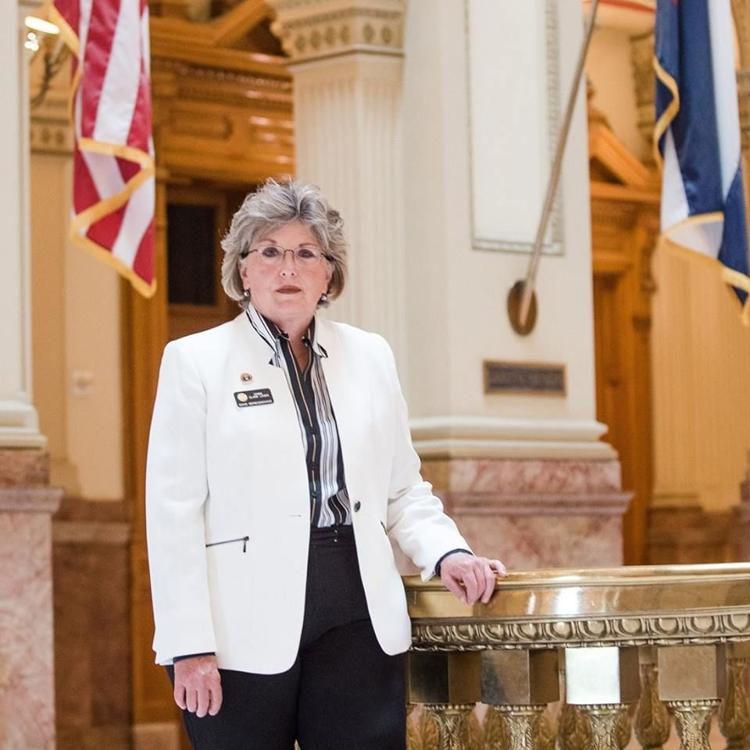 Those who have donated easements to their land generally aren't wealthy, Lewis, the Republican lawmaker from Kim, wrote last year in an op-ed piece for Colorado Politics.
"These are, for the most part, second-, third- or fourth-generation small family farmers and ranchers, most working outside jobs to try and make ends meet," Lewis wrote. "These are good people, doing all they can to hang on to their land so that they can pass it on to their own children and grandchildren. These people are told they are doing a good thing, only to later be told by the same state government that put the program in place that they need to repay sometimes hundreds of thousands of dollars due to a disagreement over a third-party appraisal that was no fault of their own.
"Adding insult to injury," she added, "even once they do manage, somehow, to pay back the credits, they still do not get to reclaim control of their land. Their rights are gone. Forever."
Lewis' bill that failed last month would have set up a database of conservation easements and required a warning label of sorts to be attached to any efforts to set up an easement. That warning would tell landowners about the problems experienced by almost 20 percent of those who have participated in the program. Lewis' bill also would have transferred the program to the Department of Agriculture.
The program's defenders convinced the committee that Lewis' bill would be an overreach.
Lobbyist Benjamin Waters testified on behalf of a half-dozen land trusts and the state agencies that run the program during a Jan. 28 hearing.
"We heard Rep. Lewis and the members from the community loud and clear," Waters said, "... [but] this bill creates a new process for an extinguishment" of a conservation easement, which he said is already available in state law. He did not mention in his testimony that such an extinguishment requires a court order.
Erik Glenn, past president of the Colorado Coalition of Land Trusts, acknowledged at the hearing that there were problems with the land trusts and that the General Assembly has tried to fix the problem. "We cannot just trust [appraisal] certifications," Glenn told the committee. "You have to do your homework, choose your partners wisely."
But then he added that "I'm not saying these landowners did anything wrong ... We're 100 percent behind transparency and that conservation easements can be upheld in the public trust."
Lewis' bill didn't fly with the ag committee. But that may not be the end of it.
Sonnenberg, Lewis and Democratic Rep. Dylan Roberts of Eagle are among a bipartisan group of lawmakers working on legislation addressing conservation-easement issues.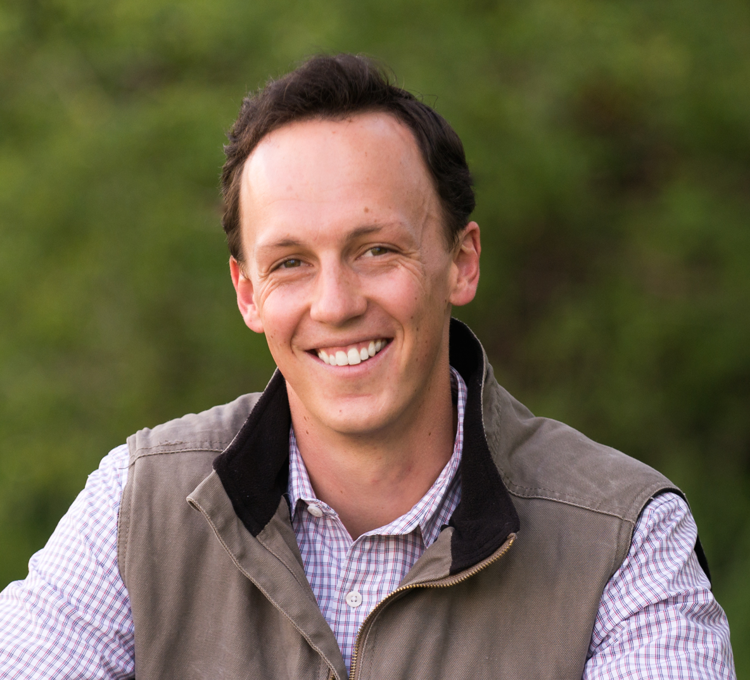 Roberts told Colorado Politics that he has gotten involved in part because he chairs the House Rural Affairs & Agriculture Committee. But he also believes he can offer a fresh set of eyes to a problem that has persisted year after year.
And while he said he's seen the value of conservation easements in his part of the state, he acknowledges there are people who may have also been wronged by the program.
What that solution looks like, Roberts said, is transparency with the program, including upfront disclosures by all sides as have been pushed by Lewis over the past two years.
"We can have an objective look at these so-called fraudulent deals, and if the landowners and holders of the easements are willing to be transparent, we may be able to fairly compensate" them for those losses, he said.
"We will need a very complete disclosure process that will require the landowners to prove their losses," he added. "Going forward, we can strengthen the program to ensure that people have full disclosure when they enter into a conservation easement, along with a mapping system that will show where the easements are, as well as guardrails around the Division of Conservation to make sure this never happens again."
Roberts said he believes the land trusts and easement holders will be willing to work on legislation to accomplish what he has in mind.
"I feel for" the landowners who believe they have been harmed, Roberts said. "But I don't think one bill will solve all their issues."
Correction: Lobbyist Benjamin Waters' name was misspelled in a previous version.