Red flag. Oil and gas. The national popular vote. Family leave. Health care. The state budget.
Bills on those topics got lots of media coverage during the 120 days of the 2019 Colorado General Assembly.
All told, you may have read stories or heard broadcast reports on roughly 150 bills that passed this year, depending on your news-media tastes.
But that's not the whole story.
In 2019, lawmakers introduced 598 bills, and 460 passed. Gov. Jared Polis signed 454 measures and vetoed five. One other, a referred measure to the ballot, didn't need his signature.
Forty-four percent of those signed bills -- 207 in all -- take effect Friday, Aug. 2, either in whole or in part. (Standard enactment language in most bills sets a date of 90 days after the end of the General Assembly session, which in 2019 was on May 3.)
While a relative few bills that pass the legislature each year grab the spotlight, you rarely hear about most of them, including the majority taking effect Friday.
And yet, those measures often help to keep state government in operation.
So why does the legislature pass so many bills? And what are the ones you don't hear about for?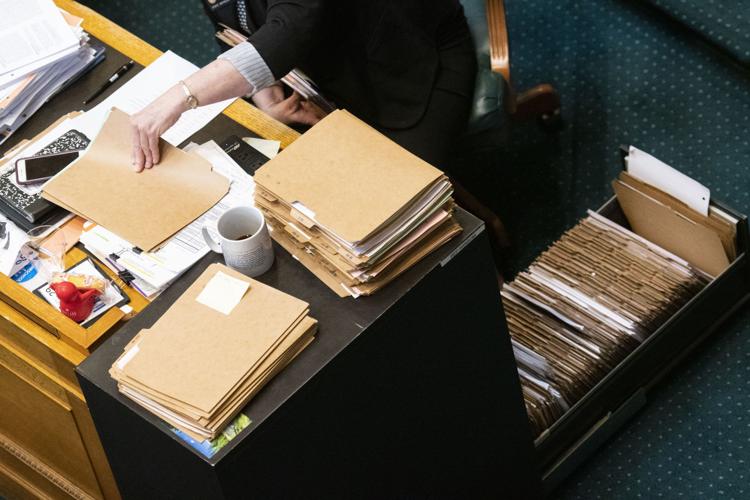 The reasons are as varied as the bills themselves.
Many bills introduced during the legislative session are important to the continued function of state government, such as House Bill 1012, which allowed the Department of Personnel flexibility in how it manages lease-purchase agreements.
A handful of bills dealt with repealing out-of-date or redundant statutes. Important, yes. Do you want to read articles about them? Probably not.
There are bills essential to keeping the lights on in state government, such as the rule review bill, which sets into law rules passed by state agencies; the revisors' bill, an annual technical measure that amends or repeals obsolete, unclear, or conflicting laws; and the bill that allows the soft-bound publication of laws passed in 2018. Those have to be done every year. And you rarely hear about it. 
Others renew the authority of state agencies or programs that are reviewed periodically, such as 27 measures -- known as "sunsets" that dealt with issues such as the continued regulation of podiatry, accountancy, dialysis clinics and technicians, home care agencies, seed potato growers, the state electrical board and licensing for river outfitters.
Some sunsets do make it into news coverage: think regulations on medical and recreational marijuana, both which received lawmakers' OK in 2019 and which were written about during the session.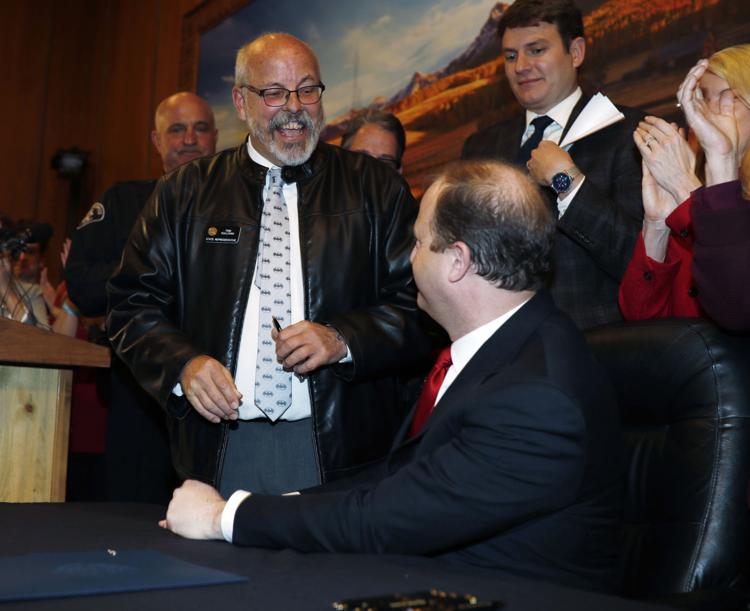 And while you read plenty about the 2019-20 state budget, there were 17 bills introduced in February that adjusted the 2018-19 state budget for state agencies and for school finance. Those rarely get much media attention, unless someone wants to make a point.  (There's the case of then-Rep. Mike Foote of Boulder, who persuaded the House in 2017 to kill a supplemental appropriation of $315,000 for then-Attorney General Cynthia Coffman because he was unhappy that she sued Boulder County over its fracking moratorium. The supplemental was brought back a second time and passed.)
Another seven bills, all sponsored by members of the Joint Budget Committee, enacted transfers or other mechanisms that help to balance the 2019-20 budget, but you're likely to hear little, if anything about them.
Lawmakers also run dozens of bills every year that come out of interim committees -- wildfire, water,  school readiness -- most of which pass with little fanfare.
Lots of bills don't get media attention because they come and go very quickly.
Sometimes that's because the sponsor believes the measure isn't quite ready for prime time and asks a committee to kill the bill (see this year's House Bill 1016, which sought to allow high schools to use the same basic skills tests used by higher education).
Then there are bills that statehouse reporters and lawmakers know have no chance of getting out of a committee for any number of reasons. Sometimes it's because a bill is based on ideology that doesn't carry favor with the majority party and it winds up in a "kill" committee. Sometimes it's a matter of personality. And sometimes it's because a lawmaker behind a bill is good at rubbing people the wrong way.
Most legislators run bills without any hope of media attention, but those measures are important to constituents or state agencies.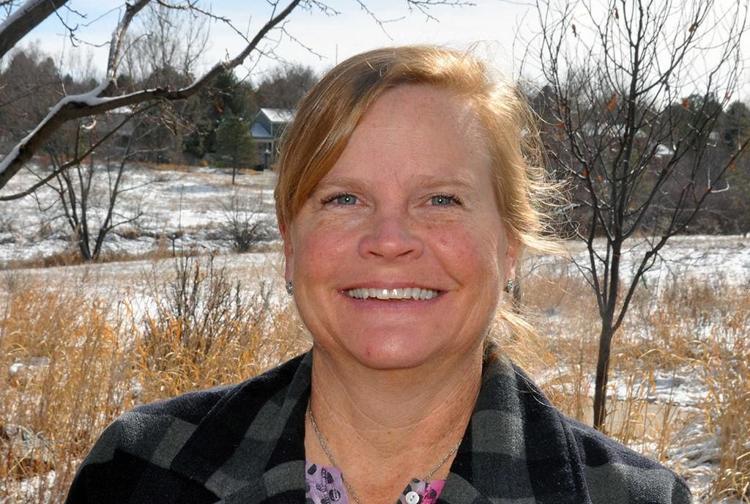 Take for example, House Bill 1209, which allows airlines that provide in-state flights to stop filing semi-annual on-time reports. A new lawmaker, Democratic Rep. Meg Froelich of Greenwood Village, sponsored that bill at the request of former legislator Joe Rice as well as the Colorado Department of Transportation.
It was Froelich's first bill, a one-pager that she jokingly referred to as a "nothingburger."
"It's a way of streamlining regulation" that everyone was in favor of, she said, and introducing it was a "great way to learn the process" since she started a little late. (She was appointed by a vacancy committee after the session started when then-Rep. Jeff Bridges was appointed to a Senate seat.)
Another bill -- House Bill 1229, titled "Electronic Preservation Of Abandoned Estate Documents" -- didn't get media attention, but what it did it matters to retiring attorneys or those leaving the practice of law, says its sponsor, Democratic Rep. Dylan Roberts of Eagle.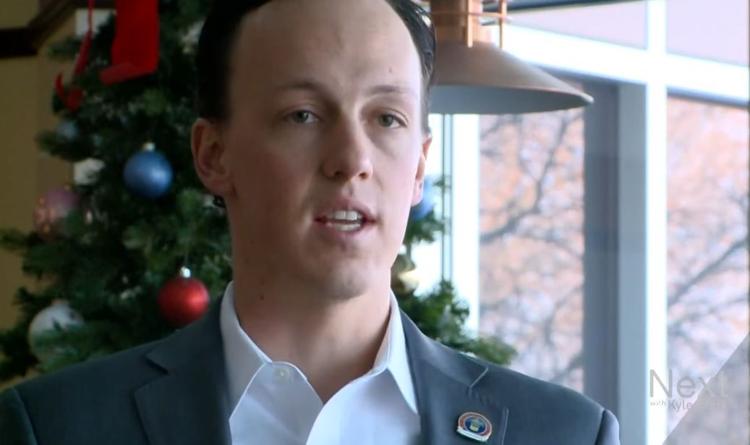 Roberts told Colorado Politics he had been working on this modernization bill for about two years with the Colorado Bar Association. It got no media attention, Roberts said, adding he was surprised to be asked about it.
The law, signed by the governor on May 22, allows attorneys to put wills into a database. The issue is that ethical rules have required attorneys over the years to keep hard copies of wills. But as technology has improved, it's left lawyers with file cabinets full of wills and no way to dispose of them, which they aren't allowed to do.
Preserving a will electronically benefits family members who can then search that database rather than trying to figure out where Grandpa left it, Roberts said.
Some bills that might otherwise seem mundane make it onto the news media's pages and websites because someone -- a lawmaker, a lobbyist, a member of the public -- has advocated for or against a measure and can provide a compelling story.
That's how Senate Bill 28, which fixed a problem with beer licenses for rural restaurants caused by a 2018 measure, became a story at Colorado Politics. 
Sometimes, reporters cover a bill because it's important to a broad audience, or controversial, or both. And sometimes it's just because it makes for a good read.
-
-
-
-
-