It was a rare thing: a close vote that should have been unanimous.
On Jan. 14, Colorado state Rep. Kim Ransom of Lone Tree was elected to represent Republicans in the House of Representatives on the Legislature's Joint Budget Committee. The vote by Ransom's fellow Republicans was 12-10, with one member absent and one ballot spoiled.
It's almost unheard of that a legislative party caucus would be so closely divided between two candidates for a position as prestigious as the budget-writing JBC. Such votes usually are unanimous in favor of the candidate backed by the caucus leader.
Not this time. Ransom faced off against Rep. Hugh McKean of Loveland in a vote that was viewed by some within the GOP caucus as about much more than just the JBC.
House Minority Leader Patrick Neville backed Ransom over McKean, who is among the Colorado House Republicans seen as non-Neville supporters.
So why would some Republicans want to challenge the minority leader on such an important vote?
Several GOP legislators interviewed by Colorado Politics said the split vote was a referendum on Neville's leadership of the House Republicans.
"It's a family business and about controlling the power," former Republican state Rep. B.J. Nikkel of Loveland, who served in the House from 2009 to 2013, told Colorado Politics.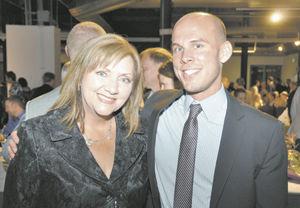 Nikkel was referring to the control Neville, R-Castle Rock, and members of his family exercised over independent expenditures used to support Republicans running for the Legislature in 2018 or oppose their Democratic challengers -- spending not coordinated with the candidates.
The Nevilles used that money "to keep their own little mountain of power," Nikkel said, echoing comments made by other Republicans.
Since the November 2018 election, when Colorado Republicans lost control of the state Senate and were swept out of every statewide executive office in a Democratic "blue wave," party members have been asking themselves what went wrong -- and some have been pointing fingers.
In the House, where Republicans held 29 seats going into the election, Democrats gained five seats, turning their advantage into a lopsided 41-24 majority in the Colorado House, the biggest margin for Democrats in decades.
Colorado Politics talked to 17 Republicans, both current and former legislators and people outside the Capitol, about what happened during the 2018 campaign. Most asked not to be identified by name, saying they were concerned they would be retaliated against.
In addition, Colorado Politics reviewed campaign spending reports filed with the Secretary of State's Office to analyze how money was spent and on which races.
Many Republicans who spoke with Colorado Politics laid at least some of the blame for the GOP's poor performance at the feet of Neville and his family.
They said it appeared to them that Neville, in how he allocated campaign money under his direction, was less concerned about helping the party win a majority in the House and more about how he would hang onto his leadership of the chamber's Republican caucus.
"It's a whodunit, and the body on the floor is the House Republican caucus," said a former Republican state representative who asked not to be named.
Strategy for 'caucus funds'
As the GOP leader in the House, Neville oversaw the allocation of more than $1.2 million in "soft money" -- political donations to an independent expenditure committee controlled by Joseph Neville, a political consultant and the minority leader's brother.
An independent expenditure committee, or IEC, can take in unlimited donations and spend in unlimited amounts on advertising either backing a candidate or opposing another. Those committees by law cannot coordinate with the candidates they support.
The kind of money overseen by the Nevilles is known in party circles as "caucus funds," said Frank McNulty, who served in the House from 2007 to 2015 and as speaker from 2010 to 2012.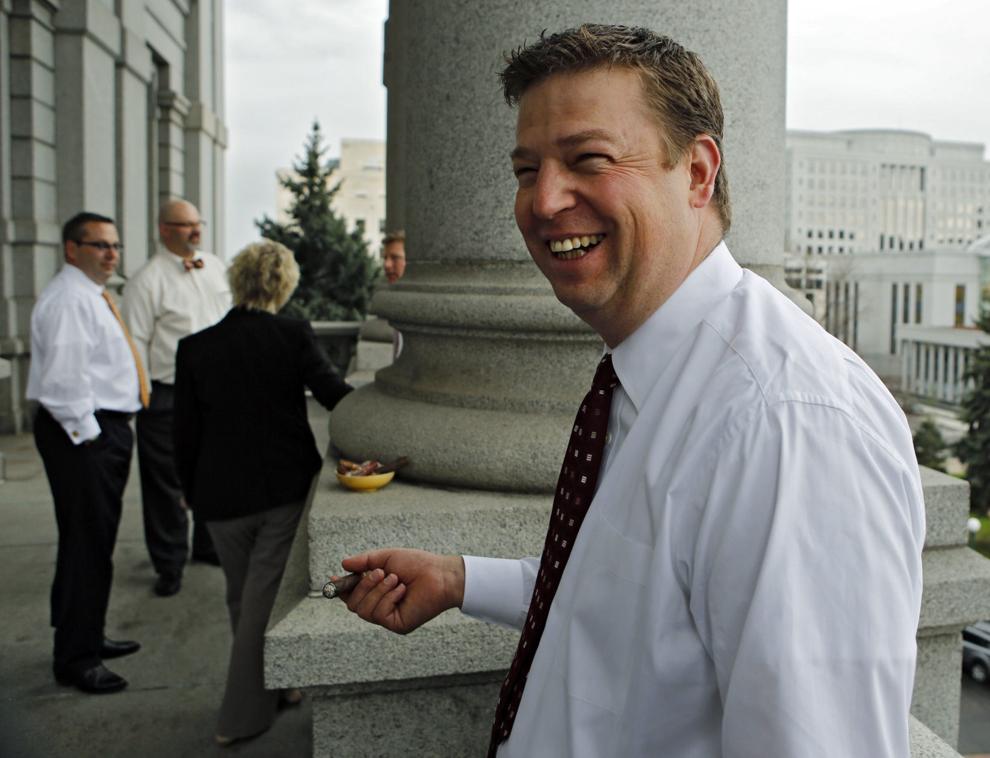 In 2018, almost all of the GOP caucus funds were routed through companies and political committees controlled by Joe Neville.
Joe Neville is president of political consulting firm Rearden Strategic. During the 2018 election cycle, Rearden Strategic managed campaign strategy or paid for advertising on behalf of more than a dozen candidates, including Republican gubernatorial candidates Walker Stapleton and Tom Tancredo, as well as a dozen candidates for the General Assembly and three candidates for Jefferson County government positions.
Republican critics of Patrick Neville who spoke with Colorado Politics say that candidates who were recruited by the Nevilles -- with assistance from the Neville brothers' father, now-former state Sen. Tim Neville -- were picked in hopes they would be loyal Neville allies once the time came to elect the next minority leader.
Those candidates were then backed with caucus funds. While it's illegal for those allocating the funds to coordinate with the candidates themselves, it's not illegal, and in fact is expected, that the House party leader will come up with the strategy for spending the money that either supports Republican candidates or opposes their Democratic opponents.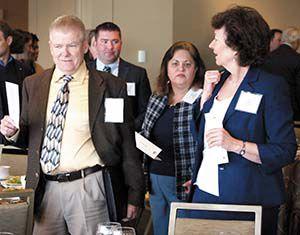 (No one who spoke with Colorado Politics for this story accused the Nevilles of doing anything illegal.)
Among the allies backed by Neville-affiliated political committees in the 2018 election for the state House, according to campaign filings: Don Bendell of Florence, Steve Szutenbach of Evergreen, Grady Nouis of Arvada, Frank Francone of Littleton and Kristina Alley of Lakewood.
All those candidates lost in the general election to Democratic challengers except Francone, who was defeated in the GOP primary by Colin Larson, who went on to win in November.
Exactly how much the committees spent on each of these or other candidates is unknown because of how the campaign finance reports were filed. In most cases, one vendor was identified for a particular product, like a mailer, which then listed as many as a dozen candidates who were backed by those mailers.
"Whenever you're spending caucus money -- money raised by leadership or caucus members who show up at events and talk to donors -- you need to use it in the way that's most effective in maintaining the largest number of Republicans in the caucus as possible," McNulty said.
But in 2018, say Neville's GOP critics, the caucus funds were spent less on behalf of candidates who weren't Neville allies.
And, they say, that strategy cost Republicans dearly at the polls. But in 2019, Patrick Neville remains minority leader. He was re-elected to the post without a challenger.
'We supported ALL candidates'
Several Republicans who spoke with Colorado Politics said they believe the Nevilles' key objective in 2018 was to ensure that Republicans elected to the House would vote for Patrick Neville as minority leader for another term, which, in turn, would keep donor dollars flowing into various committees and companies controlled by Joe Neville.
According to campaign finance filings with the state, Joe Neville and his firm Rearden Strategic were paid $194,360 in fees for consulting with political committees and candidates during the 2018 election cycle, including $114,716 from Republican caucus funds and the rest from candidates.
The company was paid another $626,044 for advertising on behalf of GOP candidates or to oppose Democrats, including $466,266 from caucus funds, filings show. (See the accompanying story for details.)
Some Republican critics suggested that keeping Patrick Neville in power is a way to keep his profile up, especially among Republican base voters who might be willing to support him in a run for Congress, if and when U.S. Rep. Ken Buck of Greeley -- in whose district Patrick Neville lives -- decides to move on.
Republicans who spoke with Colorado Politics also said they wondered why more than $305,000 in soft-money donations intended to support GOP House candidates was listed as unspent in final campaign finance reports filed a month after the election.
Patrick Neville declined to answer detailed questions that Colorado Politics submitted to him or to comment for this story.
But his brother, Joe Neville, in a lengthy written response to Colorado Politics' questions, denied the family pursued any strategy other than helping Republicans win last November.
"We supported ALL candidates, even the ones that were openly hostile to my brother and his re-election as House Republican Leader in the last election cycle," Joe Neville said. "Our goal was simply to win back the majority."
He added: "Our goal was to support all candidates in winnable races and win back the State House for our Republican team. Anyone who claims that is simply lying."
He said his brother "has made many concessions to members who were openly hostile to his leadership. This has included committee assignments and assistance with earned media [a.k.a. free media, such as news coverage] on issues that were important to these member's districts."
He said some Republicans "are critical and undermine those in leadership because they have a grandiose notion that they can do it better (even though they can't come up with the votes). But that is politics, and we understand this."
As for the Republicans who raised concerns about retaliation for being identified as criticizing the Nevilles, Joe Neville said: "I find it rather amusing that anyone feels threatened. There have NOT been any threats from me or my brother, and further, we have gone above and beyond to promote peace and harmony in the caucus to try to dispel that narrative."
Trouble over 'red flag'
Usually, when a caucus loses seats in an election, the caucus leader -- either the majority or minority leader -- takes the fall.
It's happened numerous times over the years, such as in 2004, when Republicans lost control of the House for the first time in years. Rep. Keith King of Colorado Springs was majority leader in the 2003-04 sessions, and had Republicans kept the House, it was expected he would become the next speaker. But the caucus that year, stung from losing seven seats and the majority to Democrats, instead chose Rep. Joe Stengel of Littleton as minority leader.
Long before the 2018 election, there were rumors that Neville would be challenged in 2019 by one or more members of the caucus. Many saw the most likely challenger was the assistant minority leader, Rep. Cole Wist of Centennial.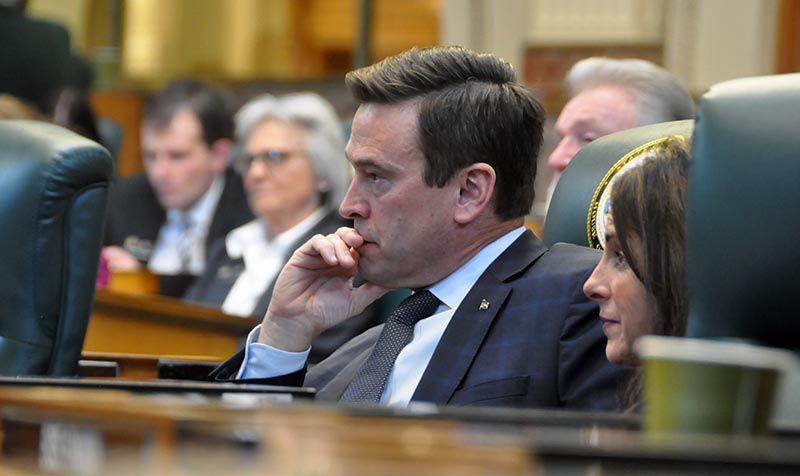 But Wist had a problem. In the waning days of the 2018 session, he sponsored a gun control measure, known as a "red flag" bill, that would allow a judge to remove weapons and ammo from someone who was deemed a threat to themselves or to others, due to their mental condition or other reasons.
The bill was in response to the slaying of Douglas County Deputy Zackari Parrish by a heavily armed man with a history of mental illness at an apartment complex on Dec. 31, 2017. The gunman also wounded four officers and two bystanders.
In backing the bill, Wist stood apart from most Republicans in the House -- including Patrick Neville, who said at the time he was "passionately against the bill."
When Wist announced the bill, the advocacy group Advancing Colorado, which has ties with Joe Neville's consulting firm, in a Facebook post called Wist and 18th District Attorney George Brauchler, who also backed the red-flag measure, "Republican traitors."
After the red-flag measure passed the Democratic-led House, a committee of the then-GOP-led Senate killed the measure in a party-line vote.
House Republicans later met in a caucus to discuss removing Wist from his leadership position. It wound up taking no action. Patrick Neville at the time told Colorado Politics' Joey Bunch: "Look, I had nothing to do with" the motion to oust Wist.
Wist was not backed by any of the caucus funds controlled by the Nevilles, records show.
Wist wound up losing the 37th -- a district Republicans had held for years -- by eight percentage points to Tom Sullivan, a Democrat and ardent gun control supporter. Sullivan, whose son died in the Aurora theater mass shooting in 2012, has already announced he will carry a 2019 version of red flag bill.
Asked about Wist, Joe Neville said the candidate had made it clear that "he not only was handling his own race, he had his own people, potential third parties, and didn't want our help. ... In what has been a solid Republican seat, he chose to be responsible for his own campaign, and we saw the results. If he has changed his tune after losing by such a large margin, he needs to realize that he only has himself to blame."
Hard times in Jeffco
Nowhere were the Republican losses in the House in the 2018 election more acutely felt than in Jefferson County, home to seven Colorado House seats.
Last year, three of those seats were held by Republicans, two of whom were seen as Neville allies: Reps. Tim Leonard of Evergreen and Justin Everett of Littleton, who represented the home House district for then-Sen. Tim Neville, Patrick and Joe's father.
But on Nov. 6, six of the seven Jeffco seats in the House were won by Democrats. The seventh was won by a Republican, Colin Larson of Littleton, who succeeded Everett after defeating a Neville-backed candidate, Frank Francone, in the June GOP primary.
Of seven Jefferson County candidates for state and local posts who worked with Joe Neville and Rearden Strategic in the 2018 cycle, six lost their races, including his father, Tim Neville.
The seventh was Leonard, who dropped his bid for re-election in House District 25 in June in the wake of negative publicity over his attempts to stop paying court-ordered spousal support. After Leonard dropped out in June, a Jeffco GOP committee replaced him as the party's candidate with Steve Szutenbach, a legislative aide to Tim Neville.
In the election, however, the District 25 seat went to a Democrat, public relations executive Lisa Cutter.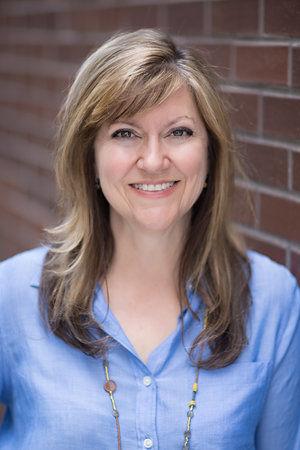 The loss of Leonard's seat -- another district long in Republican hands, where no Democrat even bothered to run in 2010 -- is particularly hard to swallow for some Republicans who spoke with Colorado Politics because, they say, it didn't have to be that way.
That's because Szutenbach wasn't the only candidate for that GOP vacancy. Don Rosier, a well-regarded former Jefferson County commissioner, lost to Szutenbach by two votes of the Jeffco GOP committee. Had he been the candidate, some Republicans believe they would have held the seat.
Among those most irritated by the loss: former Republican and state Rep. Rob Witwer of Evergreen. Witwer in 2005-09 represented House District 25, as did his father previously; the younger Witwer was among those Republicans who hoped Leonard's replacement would be someone he viewed as more in tune with the needs and ideology of the district.
Witwer went on a Twitter storm two days after the election.
"On Tuesday, Dems captured my old seat, HD 25, in west Jeffco. Before that, it had always been held by a Republican," Witwer tweeted. "GOP: This is what happens when you put partisan ideology ahead of constituent service, community presence, outreach, local issues and listening."
Witwer added: "Going back to Frank DeFilippo in the 70s, six straight HD25 Reps kept a local focus, worked across the aisle, & shored up HD25 to make it impervious to wave elections like this. It took House 'leadership' 2 cycles to undo that and lose this seat."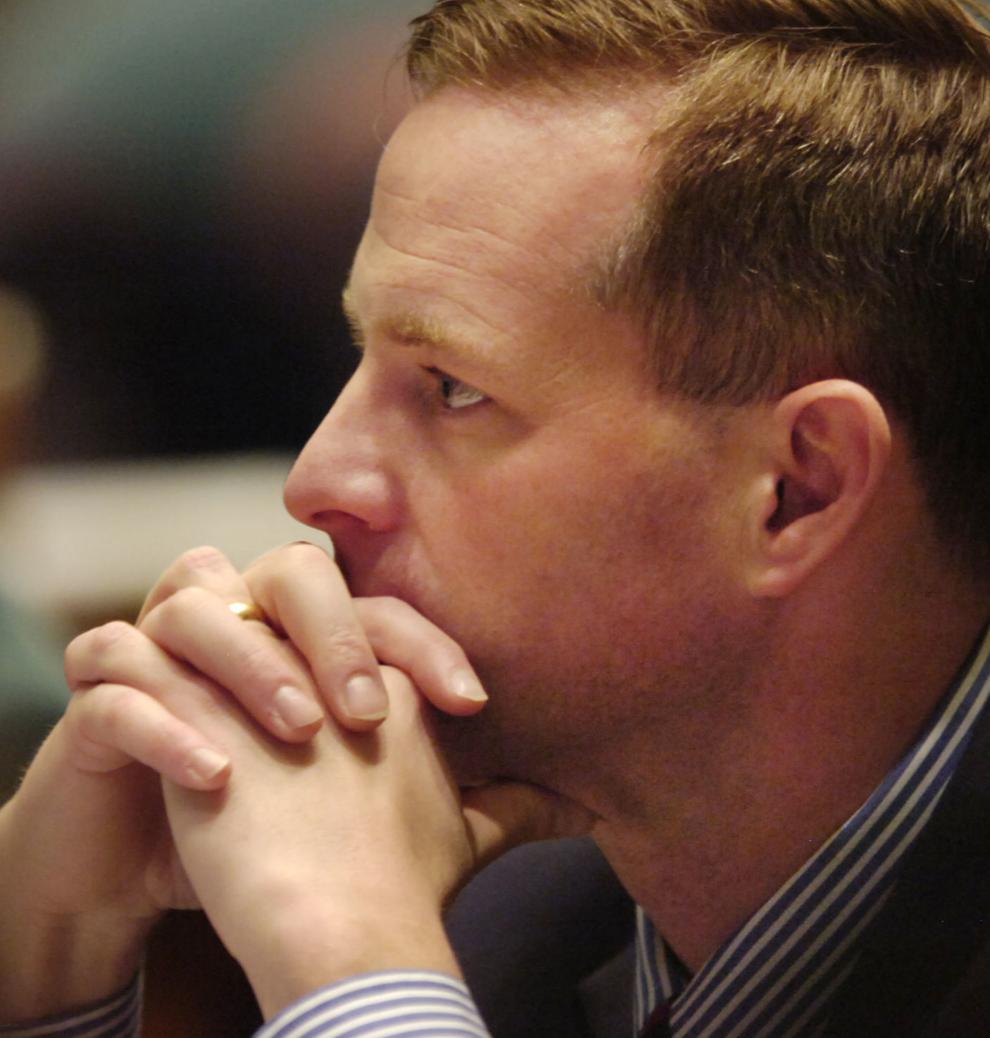 Witwer later told Colorado Politics he watched "in agony for two years as House District 25 got weaker and weaker through unforced errors."
He said that, even though he was on the outside, he wanted to ask House GOP leaders the question: "Do you really want to win this thing?"
"These seats are local and they belong to the community," Witwer said. "When the community gets the sense the candidate is looking to represent interests other than the local interests, like an allegiance to people at the state Capitol in Denver, they go the other way. It's that simple."
Witwer announced on Jan. 7 that he had left the Republican Party.
"Becoming an independent is not a protest against the GOP so much as a recognition that the major parties have morphed into a malignant duopoly whose primary function is to amass power by dividing Americans against one another. This is immoral. And unsustainable," Witwer tweeted.
Another Republican told Colorado Politics that "I don't see the [HD25] seat flipping back. I think we've lost it for good. ... If people would just represent their district, these kinds of things wouldn't happen."
McNulty, the Republican former House speaker, told Colorado Politics that, in his view, the caucus lost several seats in 2018 that should not have even been in play.
He pointed to the House District 27 seat formerly held by Republican Lang Sias of Arvada, who did not seek re-election so he could be gubernatorial candidate Walker Stapleton's running mate.
Sias was succeeded by Democrat Rep. Brianna Titone, who defeated Republican Vicki Pyne, who GOP sources said was not a Neville ally.
Not enough money was spent on competitive races like the 29th, McNulty said, adding that he believes "the net was cast too wide for the election environment we had. The resources weren't there to play in so many seats and the results showed that."
Joe Neville, in his response, suggested that those in the GOP who criticize him and his brother on their performance in the 2018 election stand to gain politically and financially by their opposition. He did not cite specifics.
He said the critics' complaints to Colorado Politics are "an example of sour grapes. It's hypocritical for these people to claim we were playing favorites and were focused on personal financial gain. That is exactly what they were guilty of for the previous four election cycles."
Joe Neville fires back
In his response to Colorado Politics, Joe Neville repeatedly denied allegations from fellow Republicans that party caucus funds were spent more on those who would back his brother for another term as minority leader than on those who wouldn't.
"We weren't collecting concessions for leadership; we were helping all candidates for the goal of taking back the majority in the House," he told Colorado Politics. "Some candidates were openly hostile to my brother's leadership election, and we still helped them with a fully funded program anyway."
He added: "We ran full programs and spent a significant amount in all identifiable winnable seats."
Joe Neville pointed to Kit Roupe in House District 17 in Colorado Springs, and Michael Thuener in House District 50 in Greeley. "Both candidates had openly sent the message they would not support my brother for leadership, and both candidates got the most financial support."
Both Roupe and Thuener lost to Democrats; in Thuener's case, the race wasn't decided until two days after the election, although eventually the winning margin was 1,535 votes.
However, that claim of support can't be verified through campaign finance filings for the independent expenditure committees run by Joe Neville, since those reports aggregated the amounts spent on mailers and other advertising for as many as a dozen candidates at a time.
"Why did our candidates lose? If you look at their fundraising, lack of precinct walking and lack of earned media – these were all contributing factors to the hard losses we had last year," Joe Neville said.
He also pointed out that voter anger against Republicans was "at historic levels" in the 2018 election.
"… Even popular Republican County sheriffs lost their seats in counties like Arapahoe and Adams," he noted. "Popular politicians lost, like [Jefferson County Clerk and recorder] Faye Griffin, that had held multiple elected offices for decades in Jefferson County. So it should be no surprise that the combination of factors contributed to losses in the House."
He also blamed fundraising and spending by the Democrats' House campaign committee, Our Colorado Values, which raised more than double the amount gathered by Values First Colorado, the Republican House committee.
And "even after our polling and modeling showed that it was a horrible year electorally for all Republicans, we still ran our campaign program to completion – because it was our job, and we did our job!" Joe Neville said.
And he added: "We've gone the extra mile to promote harmony in the House Republican caucus, following these devastating losses."
Political games
McNulty, the former House speaker, said that when he was in leadership in the House, caucus-fund accounts were transparent.
"Any member who wanted to sit down with the campaign team, learn how we were spending in general, where dollars were allocated and why, we'd walk through that," he said, although that applied only to members in safe seats, since having those conversations with candidates who were backed with caucus funds would be considered coordination, and illegal.
"Some members took us up on it," he said. "We had regular conference calls during campaign season with the entire caucus to update them on where we were going. To me, that's a very important piece of maintaining trust and accountability within the caucus."
What happened in 2018 is more reminiscent of the kinds of political games that took place in the 1990s, he said. Back then, he said, caucus funds were spent on candidates who would return the favor by backing the right candidates for leadership roles.
"The days of using caucus funds to curry personal political favor are long past," McNulty said. "Caucus funds need to be used to elect Republicans."
---
CORRECTION: Former state Rep. Lang Sias' House district was misidentified in an earlier version of this story. It has been corrected here.