Big-city mayors sometimes grow stale in their third term. Policies stall out. Controversies creep in. And before they know it, someone else is running for their job as their term limit approaches.
Denver Mayor Michael Hancock said Wednesday that he's determined not to let that happen to him.
"I'm a guy who, I promise you, has way more energy than I probably should," he said. "And so, I'm always looking for creative outlets and I don't like to feel stale or stagnant. That's just my DNA."
> RELATED: DENVER RUNOFF 2019 | CoPo coverage of election results
In a wide-ranging interview with Colorado Politics in his City and County Building office on the morning after he won a third term, Hancock confessed to being tired and sleep deprived at the end of a grueling six-month re-election campaign.
But he said the groundwork is in place to take some bold steps on several big issues over the next four years.
That's what he told his office staff and appointees in a meeting earlier that morning.
"Listen, this is a great opportunity that's been given to us by the people of Denver," he recalled telling them.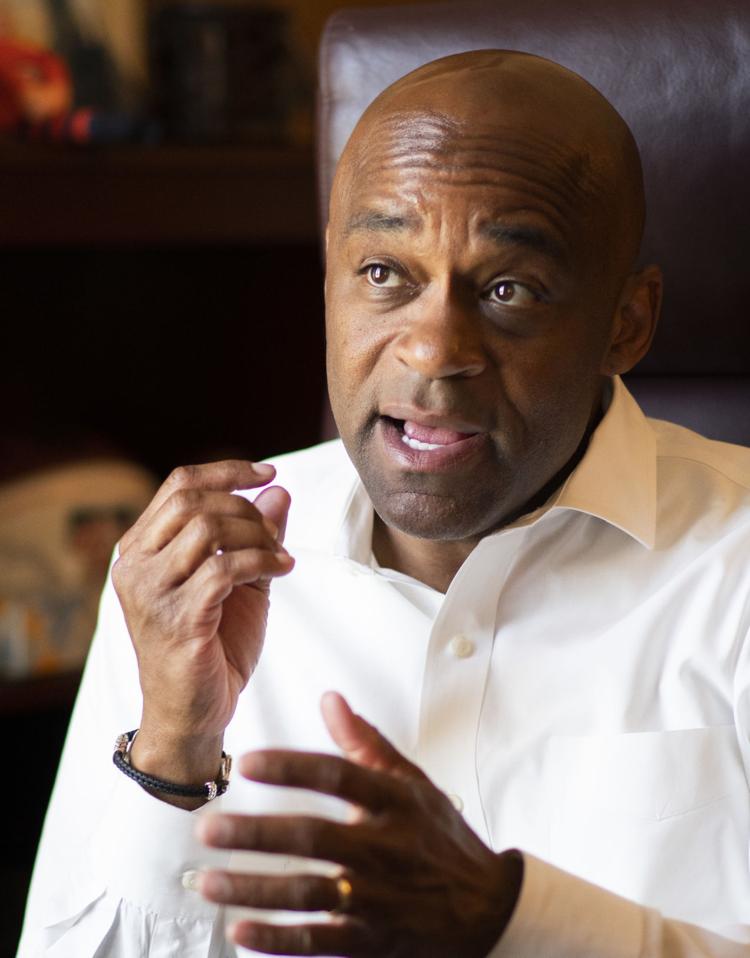 "This is the time for us to really recommit ourselves to excellence and really honor what the people have asked us to do," he told them. "This is not a time when we're going to take it easy. This is when we're going to go boldly toward excellence and innovation."
Hancock said the over-arching theme of his third term will be to balance economic equity in terms of housing, access to jobs and higher wages. He said his goal will be to extend Denver's thriving economy to those who have been left behind.
That's a theme that his challengers hammered him on during the general election and his runoff election victory over urban planner and political newcomer Jamie Giellis.
> RELATED: DENVER RUNOFF 2019 | 'This is the people's victory': Hancock wins third term as mayor
As an example, he cited some new approaches the city intends to take with homelessness. He plans to work with existing shelters and the private sector to create daytime shelters. The plan calls for connecting those people with services for mental health and drug addiction problems.
Hancock said he also wants to work with shelter providers to remove some of the barriers faced by families seeking housing as well as homeless people with pets and find a way for people to store their belongings.
Hancock also talked about a recently signed state law that will allow municipalities to raise the minimum wage, a process that does not kick in until 2021.
"We have to take a very serious look at it," he said.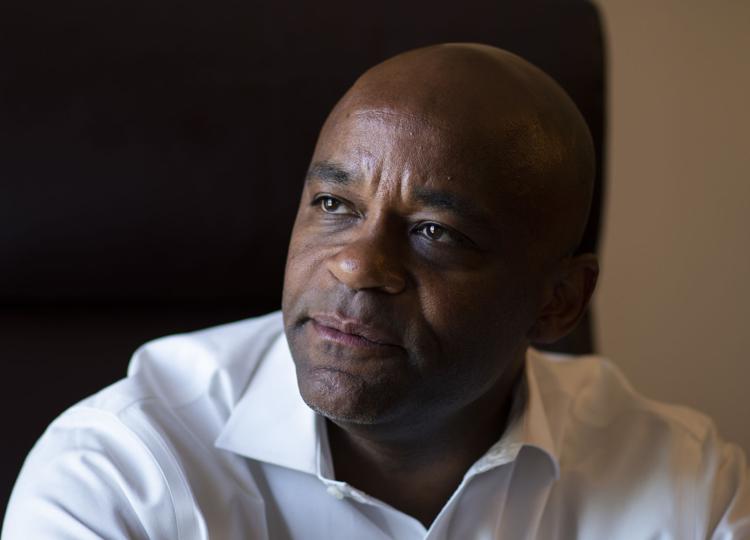 Hancock said he plans to make climate change and sustainability an issue in his final term.
He cited a proposed "pay as you throw" policy that would make composting available for free to residents but charge a fee for waste hauling.
"Right now, we charge for composting and we shouldn't be doing that. We should be charging for trash because that's where the costs are," he said.
"If you're composting and recycling you shouldn't have any trash really," he added.  "So, the goal is to really change that paradigm in Denver."
> RELATED: DENVER RUNOFF 2019 | Hancock says he'll talk to challenger Giellis about her ideas
This year's runoff election also brought change to the 13-member city council. If the unofficial results stand, Denver will have five new council members, including three who ousted incumbents.
Several of those candidates made dissatisfaction with the way growth and development has occurred as a central theme of their campaigns.
Hancock said he will miss council members Albus Brooks and Mary Beth Susman who worked on several policies with his administration.
But he said he'll seek to find ways to collaborate with the new council members.
"We're not going to always agree. We also won't always disagree," he said. "So, I look forward to working with whoever the members of city council are."
His immediate plans also call for taking some time off.
"I'm going to go get with my family a little bit. This has been a grueling race for six months and not a lot of time for family time," he said.
"I'm looking forward to putting my feet on the cold concrete of my porch today and just breathing," he added. "Not like I have to get up and be somewhere in the next 20 minutes."
=
=
=