History is about to get a lot more complex in Colorado, after Gov. Jared Polis signed legislation Tuesday to make it more inclusive of minorities.
House Bill 1192 starts by creating a 16-member History, Culture, Social Contributions and Civil Government in Education Commission to advise state and local boards of education.
The commission will make sure what kids are taught in public schools includes "the history, culture and social contributions of American Indians, Latinos, African-Americans and Asian-Americans," as well as lesbian, gay, bisexual and transgender members of those minority groups.
The new law says students also will be taught about "the contributions and persecution of religious minorities and the intersectionality of significant social and cultural features within these communities."
The governor will appoint:
Two members representing the American Indian community.
Two members representing the Latino community.
Two members representing the African-American community.
Two members representing the Asian-American community.
One member representing the LGBT community.
One member who is a teacher or holds a teaching license.
One member representing superintendents or local school boards.
Two members representing higher education (one from a large school, one from a small school).
Two non-voting members will be appointed by the commissioner of education, and the president of the state historical society or a designee also serves on the board.
The commission is required to meet at least twice a year, beginning this September.
Polis signed the bill at Denver's Rodolfo "Corky" Gonzales Branch Library, which is named for the late famous boxer and civil rights leader.
One of the legislation's sponsors, Rep. Serena Gonzales-Gutierrez, D-Denver, is his granddaughter.
"Our diversity is what makes our country and our state strong, but for too long, individuals and communities that have moved or immigrated here and those that have been here for many centuries ... have been excluded from our teaching of history," the lawmaker said in a statement.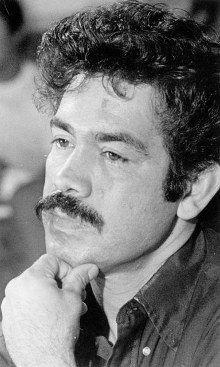 "With an increase in division among some of our communities, it will be beneficial for all children and youth to learn about each other's background and to be able to see themselves in the history books."
The bill was also sponsored by Rep. Bri Buentello, D-Pueblo.
"I think it's about time ... that the whole history is taught to our children," Buentello said during the House floor debate in March. "I think when we teach history in Colorado, we should be talking about all the characters, all aspects and the whole story."
The bill passed the state House on a party-line vote. But in the Senate five Republicans — Sens. Don Coram, Larry Crowder, Kevin Priola, Ray Scott and Jack Tate — crossed over to join Democrats in support of the legislation in the Senate during the last week of the session.
Some Republicans argued that the bill was unnecessary, that schools already have the latitude to teach history in the way they see fit without the interference of a special state committee. 
Rep. Jim Wilson, R-Salida, is a retired teacher, principal and superintendent. He said on the House floor on March 15 that only 15.7% of the state's eighth-graders exceeded expectations in civics in testing.
"Folks, we can add all the quantity we want, but if our students aren't learning, quality is not being met," Wilson said. "... You can't dilute the curriculum and expect test scores to go up. I don't see expanding what we're already failing to teach."