As the 20th anniversary of 9/11 approaches, Colorado Politics asked state political leaders where they were that day and how they felt.
Several were in the military when the nation was attacked. Others were in high school or college, a common theme given the younger age of some of today's state lawmakers. 
Rep. Colin Larson, R-Littleton, remembers the day with more sorrow than some. He was in his first week of high school at Littleton High when the planes hit the World Trade Center. A TV was wheeled into his classroom. "It was bizarre and striking," he said.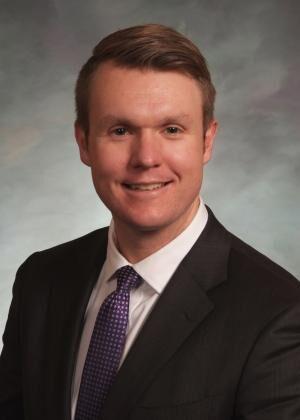 But when he got home, it became personal. There was a note on the kitchen counter that said, "Mom and I are at Jason Dahl's house." Dahl was the pilot of United flight 93 that crashed into the Pennsylvania field rather than fly into the U.S. Capitol, as the hijackers intended. Dahl was his dad's best friend and lived in the neighborhood. Larson said Dahl had switched flights so he could be home earlier because he was planning a surprise 5th wedding anniversary party for his wife, Sandy.
Larson recalled that years later, photos from the crash site were released and among Dahl's effects was a note that reminded him to call Amy. That was Larson's mom.
"I was numb and couldn't believe Jason Dahl was dead," Larson said. "Over the next two weeks I saw my parents maybe once or twice; they were with Sandy. My parents were there to make sure she ate and functioned."
Larson and his dad are both on the board of the Jason Dahl scholarship, the nation's largest aviation scholarship.
Danny Katz, the executive director of the Colorado Public Interest Research Group (CoPIRG), was already politically active before the day of infamy.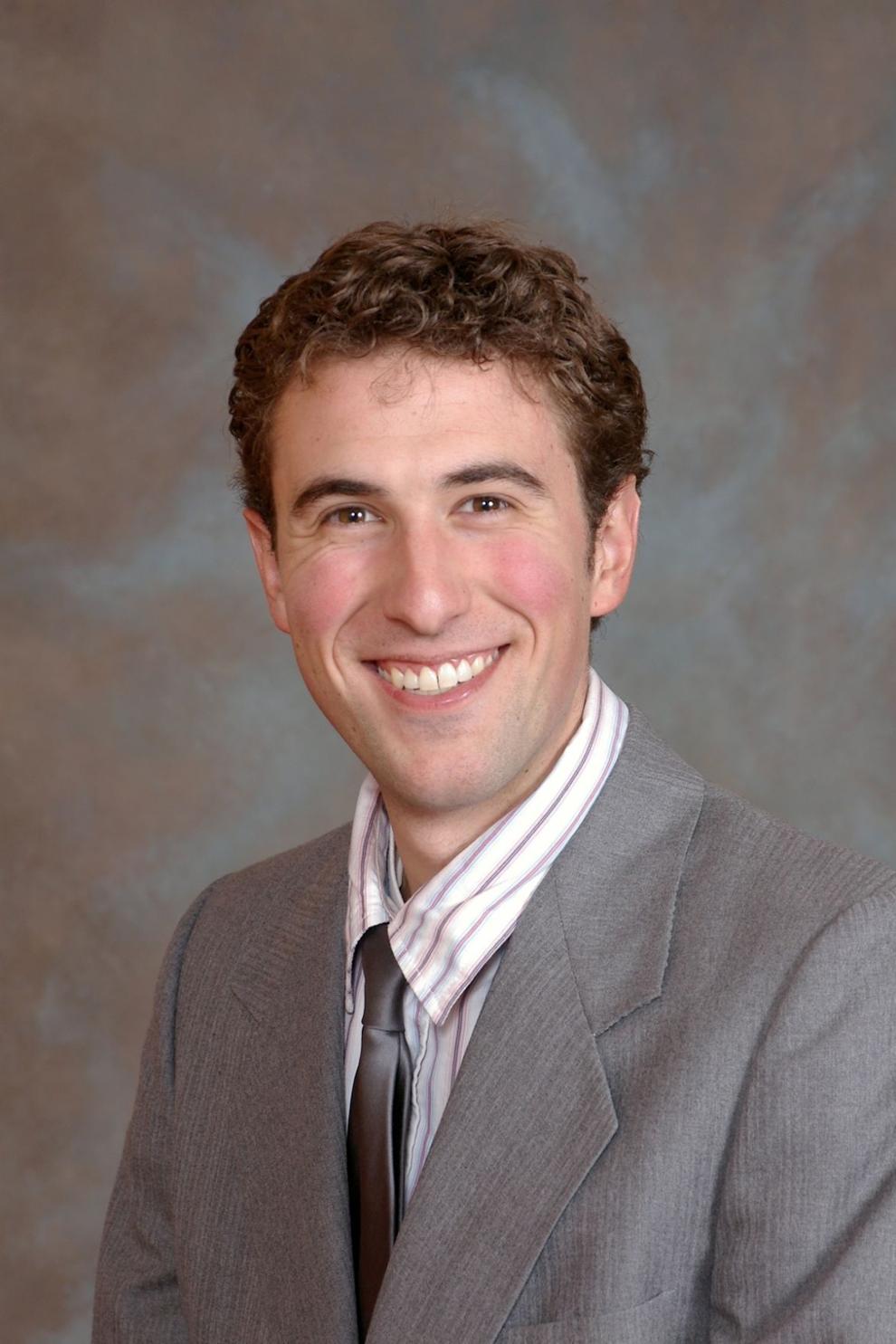 "I was in my first job right out of college," he said. "I was organizing college students in Madison, Wisconsin. We were a few days out from our big volunteer kickoff meeting, and I was getting ready to staff a campaign table on the main quad.
"The news came in so slowly — I didn't have a cell — so at first it seemed like a terrible accident. Then I saw the video of the second plane. I was shocked then I felt helpless. I felt angry too.
"But what I associate most with the day is the next year, on the 1st anniversary, as part of a national movement, we organized a giant day of service. It was one of the most impressive outpourings of volunteerism I've been a part of and underscored what keeps me going. I believe we have more in common and are more a community than is acknowledged."
Sen Ray Scott, R-Grand Junction, was already at work that morning, when the first plane hit just before 7 a.m. Mountain time.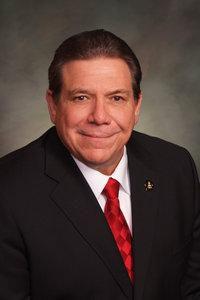 "I was working in my office, completely stunned and got very emotional think of the people trapped in the towers, even today it chokes me up to think about those we lost," he recalled.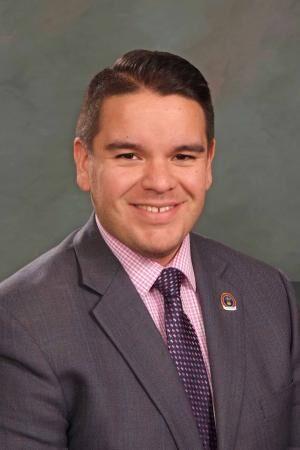 Sen. Dominick Moreno, D-Commerce City, was in high school and taking an AP Chemistry class. He walked into the class only to be informed by the teacher that a plane had just "accidentally" struck one of the Twin Towers. "Shortly after the second plane hit, it became apparent that it wasn't an accident. In my next period, my history teacher rolled a television into the classroom and we watched as the news unfolded. I recall a classmate's mother worked at Stapleton Airport and she was worried about her mother's safety. I spent the remainder of the day glued to the television news while I pondered what it all meant for the future of our country."
Sen. Julie Gonzales, D-Denver, was in the first week of her first year at Yale. She remembers that one of President George Bush's daughters, Barbara, was also a student at Yale, so the Secret Service presence was obvious.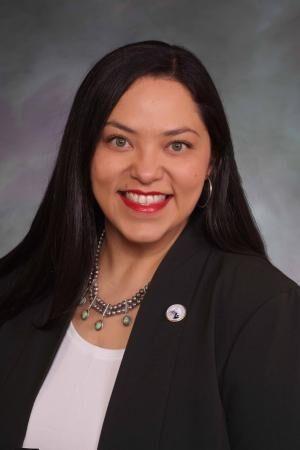 On that fateful day, Gonzales was participating in a survey on diabetes, given that several family members are diabetics. The night before, around 11 p.m., she went to the hospital. She woke up at 7 a.m. (East Coast time) and participated in the testing. Two hours later, she was done and in the waiting room, and "then time stopped."
"Everyone, doctors, nurses, patients, families stopped and were watching the little TV in the corner," because the first plane had just hit the north tower of the World Trade Center. Gonzales said she was new to the East Coast and had no idea just how far New York was from New Haven.
Gonzales ran back to her college dorm. A woman who lived one floor up and a man who lived one floor down were both from Manhattan and "freaking out" because they couldn't reach their families. Cell phones were still a pretty new thing at the time, Gonzales recalled, and all the lines were jammed. The picture her upstairs neighbor brought with her to hang on her dorm room wall was a family portrait with the twin towers in the background.
Rep. Iman Jodeh, D-Aurora, found her life taking a different path with the 9/11 attacks. Jodeh was a student at CU-Denver, and heard the news before she headed to campus. At first, she didn't believe it. "Denial, but numb," she said. As the day and week unfolded and they learned about the hijackers, "there was definitely a sense of disgrace. I felt almost violated and insulted, because [the hijackers] had a perverted view of my religion and the West," Jodeh said.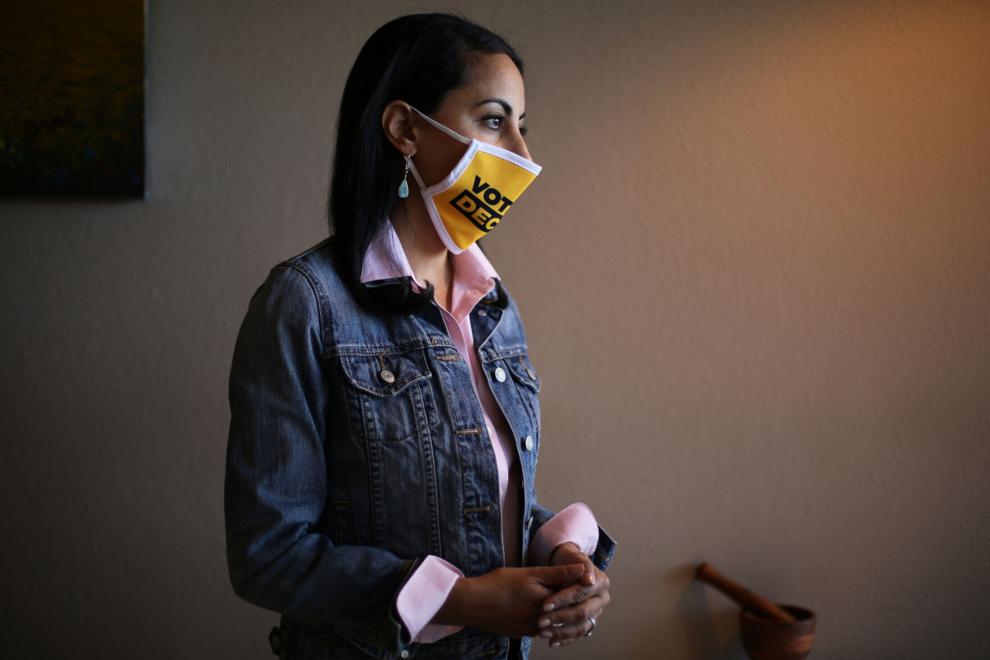 Her family became more careful, and started following protocols advanced by national Islamic groups. Jodeh said her mom stayed in the house because she wore a hijab and didn't want to be targeted. If you took the train, you were warned to step back from the platform because someone might push you onto the tracks. 
Jodeh's dad was president of the Colorado Muslim Society and a cofounder of the society's mosque. He got a lot of speaking requests on Islam in the days after the attacks. What Jodeh appreciated about Coloradans was that they reached out more to learn than to make threats. "We had packed open houses," and Jodeh began taking on some of those speaking requests. That put a 19 or 20-year old in front of large groups, defending two billion people who consider Islam a way of life, not the attackers and their decision to display their "perverted" views of Islam.
"That was a big experience for non-Muslims to realize the huge separation between [the hijackers] and the two billion people," she said.
She added, "Personally, it was and continues to be very hard. It has impacted Muslims and everyone else in a way that was unprecedented."
Sen. Don Coram, R-Montrose, was in Alma that day looking at a mine reclamation project with the state division of mine reclamation and safety.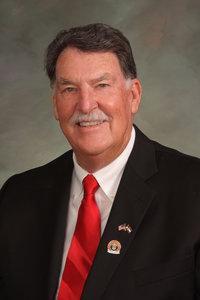 He commented that the sister of one of his close friends, Dr. Bill Faragher, worked for Janus Funds in Denver, but just happened to be at the World Trade Center that day. Kit Faragher's body was never found. Coram said they started a scholarship fund in her name which continues to this day.
Rep. Kerry Tipper, D-Lakewood, was in her first full day of classes at the University of Denver. "I woke up to people screaming in the halls and banging on the doors, telling people to turn the TVs on." Tipper had been on campus less than a week and Monday, Sept. 11 was supposed to be the start of the first full week.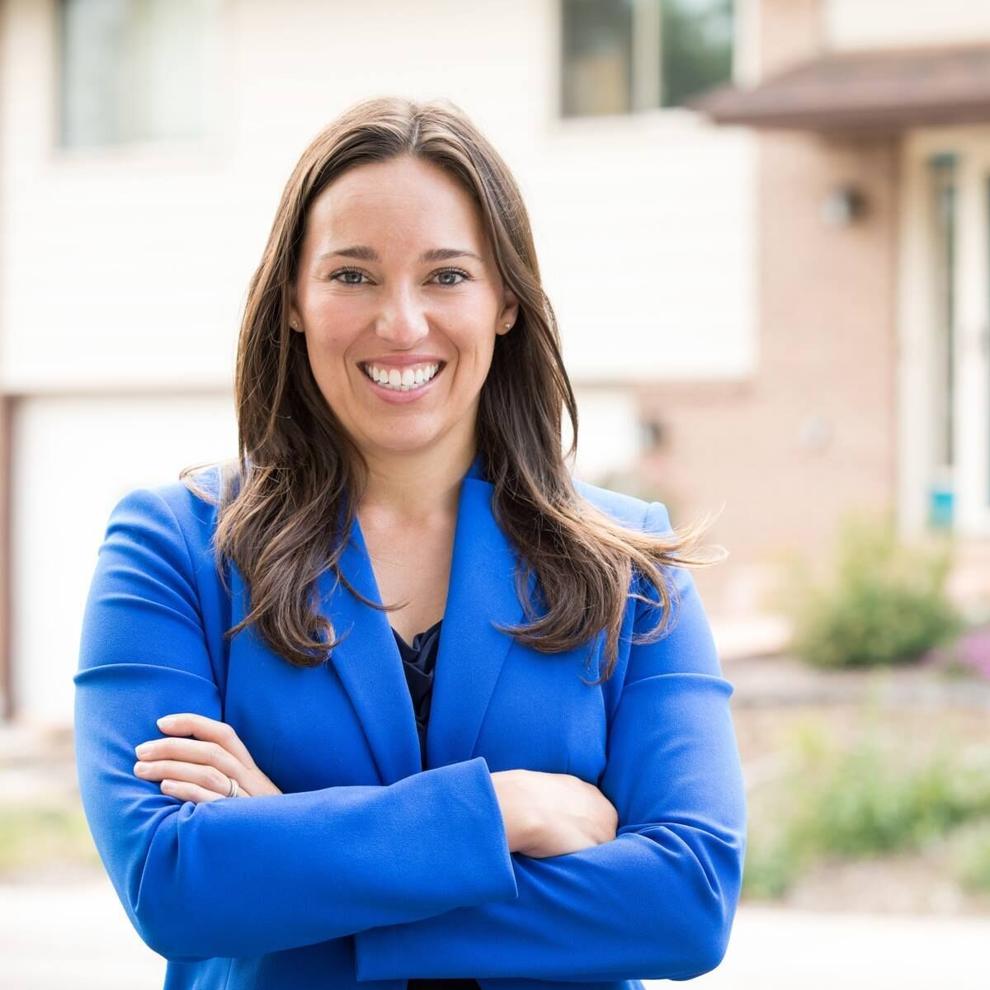 DU has a big East Coast presence, Tipper said, "so I remember at least half of our floor were women from Boston, Washington, New York, Connecticut. We watched the footage of the first tower fall," and then classes were canceled. "Everyone was scared to leave, just processing [what had happened]. I remember going to sleep; my dorm window faced south, and the window was open, and I woke up to this noise - it was jets coming in from the south and you could tell it was military planes. I remember thinking 'are we going to war?'"
Kristin Strohm, president and CEO of the Common Sense Institute, a business think tank, was just starting out in adulthood, when 9/11 left a national tragedy stamped on her mind and heart.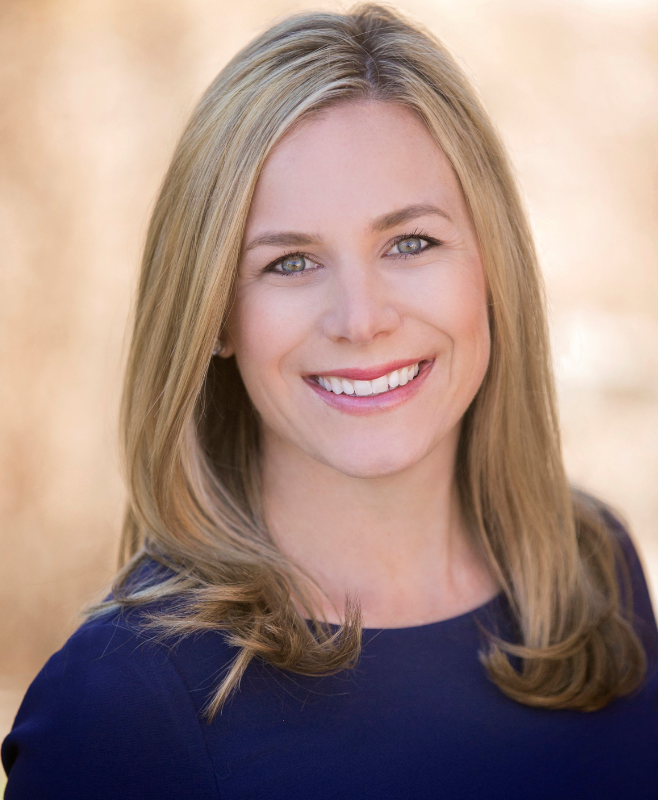 "I had just left home and moved into my freshman dorm at Coe College in Cedar Rapids, Iowa," she told Colorado Politics. "I woke up to screams across the hall, as one of my fellow Kohawks was from NYC and we all turned on the TV and sat in front of it heartbroken."
Amber McReynolds, CEO of the National Vote at Home Institute, a member of the U.S. Postal Service Board of Governors and a member of the Colorado's Independent Redistricting Commission, was shaped by the events of 20 years ago as a college student.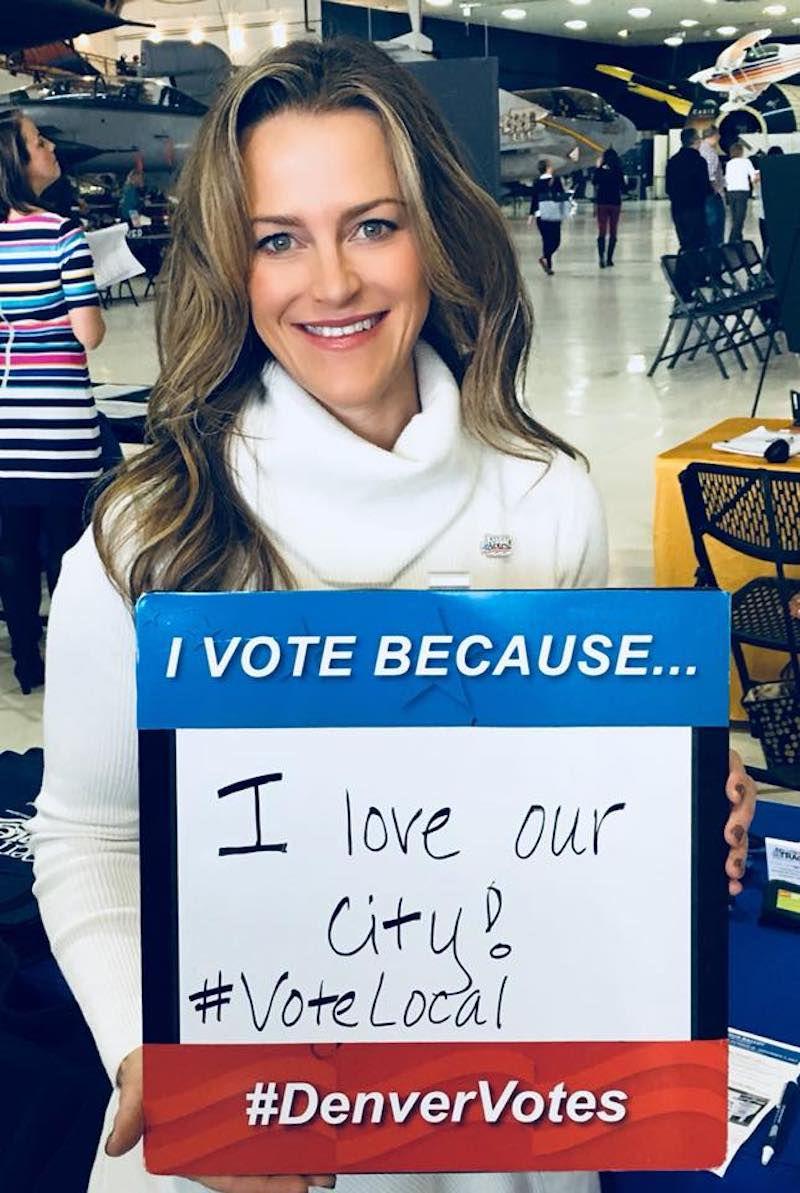 "I was at my childhood home packing to leave for London for my master's degree," she recalled. "I watched it on TV and texted and called all my friends I knew in New York.
"I actually flew on the first day of international flights after 9/11. There were a handful of people on my plane. It was eerie to say the least. The aura in the airport, Chicago O'Hare, was unbelievable with security heightened; no TSA really then but military providing security screening and barely anyone flying anywhere. I didn't see anyone but the flight attendant within 10 rows on my plane."
Shawn Martini, vice president of advocacy for the Colorado Farm Bureau, was another budding Colorado politico whose young adulthood was shaped by that day.
"I was in the cafeteria of Northeastern Junior College (in Sterling) with a bunch of friends," he said. "As we ate breakfast we watched CNN's coverage and saw the second plane hit live. We didn't go to class, we just stayed put in front of that TV. I think a lot about how life was different before that day."
Laurie Cipriano, spokeswoman for Coloradans for Responsible Energy Development and former 9News reporter, wasn't traveling that day, usual for her at the time.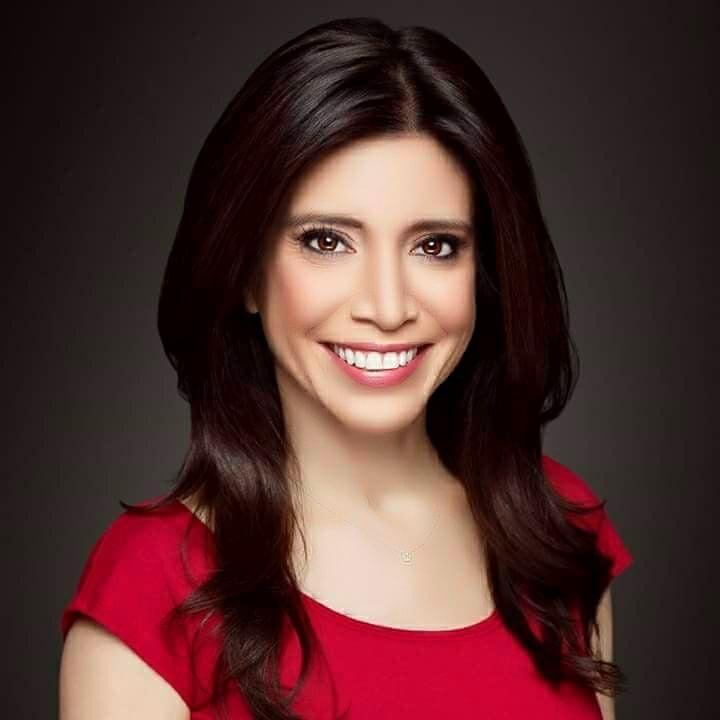 "I was in my apartment in a Dallas suburb, working from home on a laptop, with the morning news on TV in the background." she said. "I was scheduled to fly to Houston the next day for work, which obviously didn't happen. 
"My next business trip was a few months later and out of the country. I was nervous, but my boss assured me that if there was ever a safe time to fly, it was now.  For the next few years, every time I boarded a plane, I imagined what those passengers endured. I became a journalist a few years later."
Greg Fulton, president of the Colorado Motor Carriers Association, said his wife called me at the office that morning and made him aware of the initial report that a plane had crashed into the World Trade Center. Like others, he assumed a small private plane had gone off-course or the pilot was suicidal.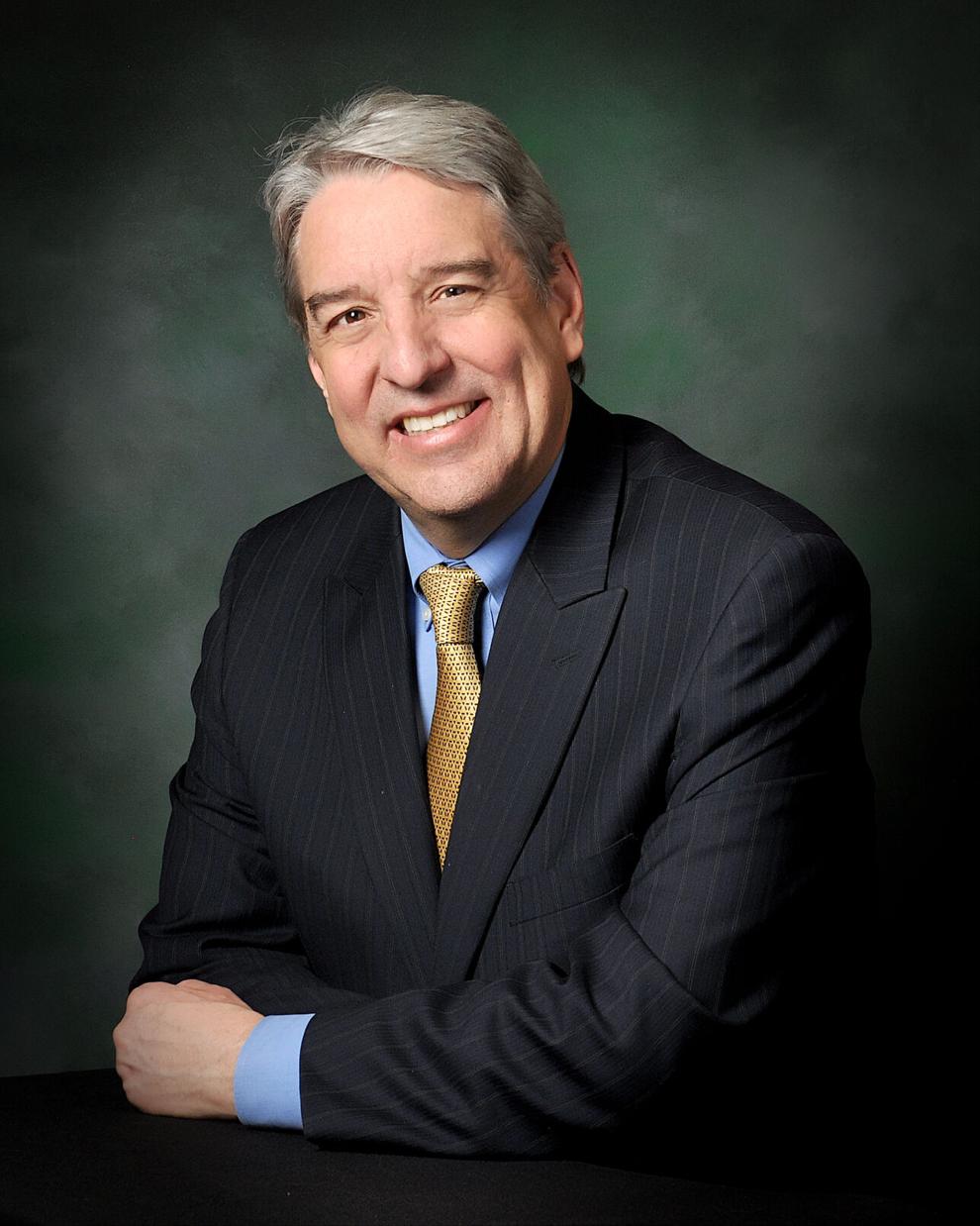 "After my wife's call I stepped into a meeting," he said. :There was no text messaging nor was cell service very good then so everyone in the room was in the dark as to what was unfolding across the country. Shortly after the start of the meeting, one of my staff motioned to me to leave the room. She then whispered that a second jet had crashed into the South Tower and there were reports of a possible third strike at the Pentagon. I found myself speechless. I knew this was a defining moment in our history but could not grasp an attack of this magnitude on our homeland.
"I returned to my meeting and informed everyone of the evolving events and cancelled the rest of it. I asked that people pray for those who may have been injured or killed that day. I then sent my staff home as they were shell-shocked from listening to news reports that continued to get darker as a full accounting of the day became better known. I, too, left for home and I remember being on I-25 and thinking how strange and odd the commute home was. Rather than a free-for-all, motorists followed the speed limit and were unusually respectful of other drivers. To add to the strangeness of the day, I rolled down my window and found it eerily quiet. No one blasted their horn nor was anyone blaring loud music as would happen on an average day. Whether drivers were contemplating the events of the day or out of a sense of respect for those who had perished, people felt a need for silence.
"When I arrived home, I remember sitting in my car for 10 minutes in the driveway. I had three young sons at home and I was trying to find the words to explain to them what had occurred that day. I also wanted somehow to reassure them that they were safe and everything would be OK, when in fact I wasn't sure that was the case at all."
Jenny Davies, principal with Progressive Promotions, has spent her career fighting for liberal causes from Washington, D.C., to Denver. Her memories of that day are still vivid.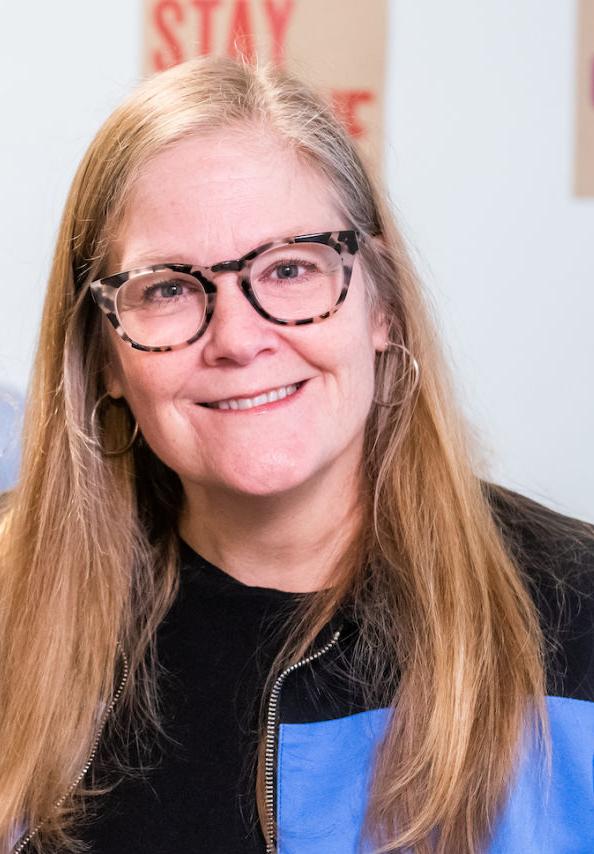 "That's easy — one of those moments you never forget," she told Colorado Politics. "... I had a 1-year-old daughter and a 4-year-old son and was getting my early morning stationary bike ride in before taking John to preschool. My mom (who had not yet fully left the GOP. By the way, that rift was final after Bush got us into Iraq) called me from Ohio to tell me that the World Trade Center was under attack.
"Even though it sounded completely absurd, I believed her and immediately turned on the TV to watch the coverage. I was overwhelmed, feeling stunned and helpless. I had to switch it off to get the kids up and act like everything was normal when it was anything but. I managed to drop John off at school and distract Sarah with toys while I caught up on what was happening."
She didn't work that day, and over the next few days she and her husband at the time, would take turns going to the basement to gather information from the TV news to shield the children.
She was sorry to see politics return to the discourse.
"It's so disappointing to me that we had a moment in time when it felt the U.S. could achieve real national unity, but it was quickly squandered as religious, racial and other fears took over," she said. "What a horrible day."
Former Sen. Lois Court, D-Denver, said she was between campaigns (before she was elected to the General Assembly). Her husband worked for Ma Bell, and called her to say he was coming home because they were closing the building. She hadn't yet heard the news.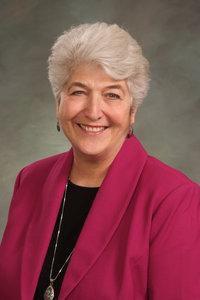 "I was flabbergasted" and when he got home they were glued to the TV for the rest of the day. It was too shocking to be frightened by, she said.
"I was too stunned to know how terrifying it was," she said. "It didn't make sense at first, but as the day wore on, and we started learning what happened, I was all the more stunned" that the terrorists were "planning and plotting" and that the intelligence network didn't know enough to stop it.
"That worried me all the more."
She likened that shock to the one she experienced when she was diagnosed with Guillain-Barré syndrome in December 2019, forcing her to step down from the state Senate.
"When things that shocking happen, you're too stunned to understand it right away," she said.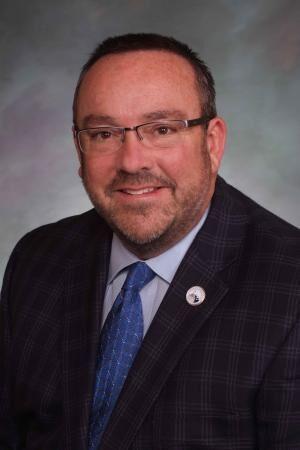 House Minority Leader Hugh McKean, R-Loveland, said it started like any other day.  "I took my, now 20 year old, son out of his crib and put him down with his sister among their toys, turned on the morning news to see the weather and sat down. As a dad and a work from home father, it seemed normal, until I wondered why the newscasters kept talking about the clear fall sky over Manhattan. Then I saw the second plane go into the World Trade Center towers and that's when the world stopped. It took a minute to take it in and then I began hearing about the first plane and a plane in Washington DC and one that was out over Pennsylvania. I can't forget trying to make sense of it all, struggling to comprehend what was happening to my country. After a few minutes I realized that Aiden was fussing for breakfast and the real world collided with what I couldn't yet understand."
McKean's son is now 6'5 and fixes cars for a living. His daughter, Hanna is a chemical engineering student at Colorado State University. "It's been two decades of living in a world knowing that the bad guys came here, to our shores, to kill and maim and terrorize," McKean said. "These past couple of weeks have been desperately hard. We have lost brave young men and women in Afghanistan, seen the pictures of parents lifting their infants over the razor wire to get them out of the totalitarian regime that has taken that country over again. We feel the futility of fighting wars in far away lands to make the world a better and safer place." Twenty years later, "we have gone out and done our best to hold the terrorists that flew planes into targets on our soil accountable. We have given the people of Iraq a chance to experience democracy and given the women and girls in Afghanistan opportunities to work and go to school that they had never known."
The story was updated to correct Greg Fulton's name.