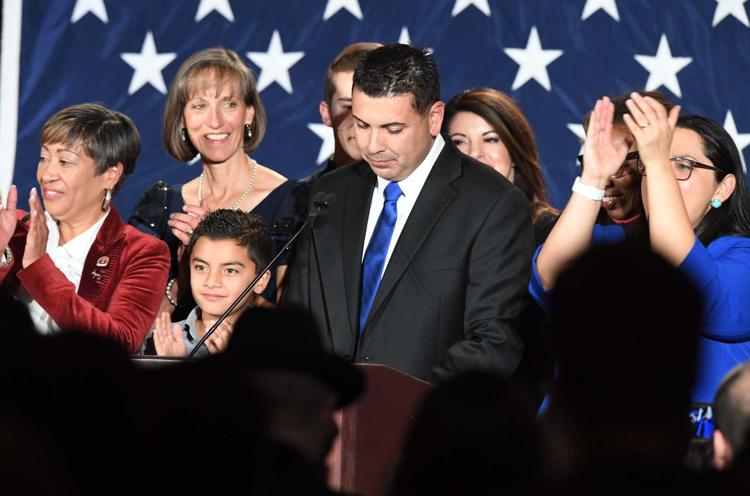 Leroy Garcia, who has represented Pueblo in the Colorado state Senate since 2015, will lead the chamber as Senate president in 2019. Garcia could hold the post for up to four years, if Democrats maintain their hold on the Senate in 2020.
Here's a look:
Age: 35.
Family: Married to Michelle Randall Garcia; two sons, Jeremiah and Xan.
District: Senate District 3 includes most of Pueblo and Pueblo West.
Education: Master's degree in organizational management from Ashford University (Iowa), bachelor's in management from the University of Phoenix, associate's degree in emergency medical services from Pueblo Community College.
Outside the statehouse: He teaches emergency medical services at Pueblo Community College and is a paramedic with American Medical Response in Pueblo.
How he got to the Senate: Garcia, formerly a Pueblo City Council member, served two years in the House (2013-14) representing House District 46.
He was first elected to the Senate in 2014, winning by a 10-point margin over the incumbent Republican, George Rivera, who ousted Democrat Angela Giron the year before in a recall election fueled by anger over a package of gun-control measures.
Garcia was re-elected in November to a second term. He previously served as the assistant Senate minority leader and then as minority leader when Sen. Lucia Guzman of Denver stepped down from the post, frustrated with the way Senate Republicans handled the #MeToo scandal in the Senate.
What you didn't know: Garcia's parents own a beauty salon in Pueblo; he's a first-generation college graduate; and on Sundays you can often find him playing piano for mass at at Christ the King or St. Joseph's Catholic churches in Pueblo.
He started off learning classical piano, but in more recent years has found jazz-style liturgical music more to his liking (and something he picked up from his mother-in-law, a professional pianist in Pueblo).
Playing the piano is a form of escape, Garcia said. No matter how his time on the piano ends, "I don't leave the keyboard being stressed."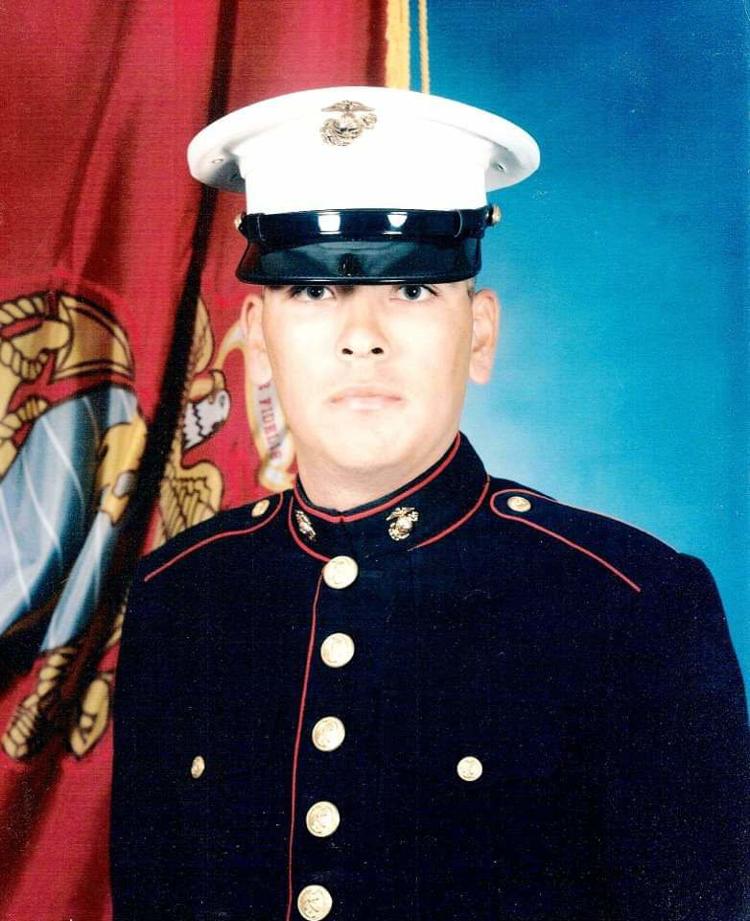 Garcia served in the Marines from 2001 to 2007, and his unit was activated to go to Iraq three days after the war started. He was a mortuary affairs specialist during the war, and  he picked up bodies, remains and personal effects of deceased American soldiers, taking them back to the States.
It wasn't something he wanted to do but he believes he was called to do it.
"I didn't know how profound it would be for my life," he said, adding that it shaped his views on life. "I know there will be tough days ahead in the legislature, but it will never be as challenging as what I saw in the military."
Legislative accomplishments: Garcia has sponsored bills that sometimes raise eyebrows, such as a 2018 measure with Republican Sen. Kent Lambert of Colorado Springs that would have added a not-yet-invented  agent to marijuana plants that would have allowed the plants to be tracked. (It failed).
In the win column, Garcia sponsored a bill to increase the penalties for firearms theft and a 2017 measure setting up the Southwest Chief commission, intended to ensure that Amtrak keeps the train route running through southeastern Colorado. He also has sponsored bills pertaining to emergency medical responders and veterans.
For the last two sessions, Garcia has also tried to ramp up the ethics and public transparency of the Colorado Public Utilities Commission, a measure that died both times. 
What 2019 will bring: Garcia is dismissive of the idea of overreach by Democrats. Republicans and others have said Democrats, with a majority in the House and Senate and control of the governor's office, could go overboard on some of their agenda. But Garcia said he is not likely to be part of that.
Garcia said voters sent a clear message and a mandate about who they expect to lead in Colorado. "We care about investing in higher education, combating the opioid crisis, making sure health care is affordable and increasing access to those who don't have it," he said. "These are the bread and butter issues."
He pointed out that five Democratic women who ran for the Senate in 2018 all won by double digits. That's part of the mandate.
"I'm really excited by the opportunity we have going into 2019," Garcia said. "... The reality is we've done a lot of great work. I intend to be consistent, to approach every bill with a lot of thought."
Garcia predicts a change in the culture and tone of the Senate, which Garcia said had shifted, and not for the better, during the last few years.
Garcia and Republican Senate Minority Leader Chris Holbert of Parker signed a memo earlier this month to outline some of the changes, some of which will include capping the use of cell phones on the Senate floor.
Beyond the technical changes are changes in culture.
"We have to allow for fair debate, Garcia said. "I look forward to that and to that be the new standard, unlike what we've seen in the last few years."
Does that mean that the infamous "kill" committee -- Senate State, Veterans and Military Affairs -- may have less to do in 2019? Garcia says yes.
"The culture will be to allow debate and [for senators] to have their say and collaboration. That is the best way to get things done. My [Democratic] colleagues support that, and not one has said they're not willing to work with Republicans. A lot of Republicans want to do that as well."
Guns will remain a hot-button issue, and perhaps no hotter than in the Senate, where Garcia has regularly voted in favor of repealing the 2013 legislation that limited the size of ammunition magazines.
But don't call him a moderate. "I'm one who represents my district, and I will allow people to be where they need to be representing their districts. My approach going in will be a new energy and standard in how we govern in the Senate."
That also includes how they will deal with the aftermath of the #MeToo movement that led to some lawmakers exiting the statehouse following harassment allegations.
"It's important to remember we've made some great strides in addressing much of the culture" around sexual harassment, Garcia said, pointing to a new human resources director and recommendations from an interim committee that he expects the General Assembly to review in the first week of the session.
"We all know that based on where we were last year, we have some work to do," Garcia said, and that includes maintaining a professional work environment.
He said the legislature's tone has changed in the last few years, not just with sexual harassment. Collegiality has also taken a hit, he said.
That also will change in 2019, if Garcia has his way. "People talk about how there was civility among members, and that's gone away. We're so easy to tweet about someone instead of just talking to them." That has included abuse of what's known as "moments of personal privilege," in which members have used those opportunities to "poke other members in the eye," and he intends to crack down on that, too.
"We need to lead with honor," he said.
Ernest Luning contributed.