The future of a 52-year-old all-night diner on Denver's East Colfax Avenue appears to be over easy.
A group seeking historic preservation status for Tom's Diner -- over the wishes of owner Tom Messina, who wanted to sell it to a developer -- has withdrawn its application with the city, Laura Swartz, a spokeswoman for the city's Community Planning and Development, confirmed late Thursday.
The city council was set to consider the request, already approved by the city preservation board, at a meeting next Monday.
In a letter dated Monday provided by the city, the applicants wrote:
"We entered into this process to try to find a preservation-minded outcome for the building, which carries architectural, historical and cultural value in our community, and which we believe enhances the Colfax corridor and can be integrated with new development." 
> RELATED: INSIGHTS | Denver diner is at a property-rights crossroads
Swartz said the developers haven't yet obtained a demolition permit for the site.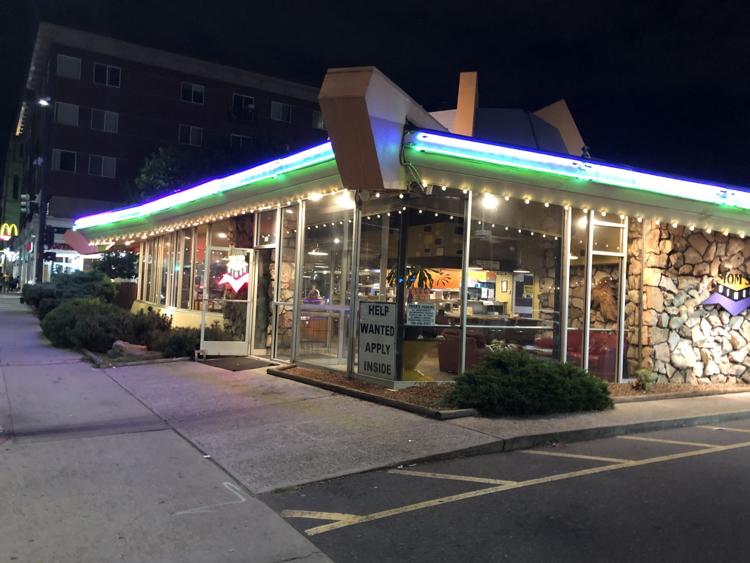 The city's Certificate of Non-historic Status, however, is valid for five years, "meaning Tom's Diner could be demolished during this time," Swartz said in an email to reporters Thursday night. "Demolition permits would still be required, like any other project, but no further landmark review is necessary for the next 5 years."
With its period architecture, colorful regulators and round-the-clock history, the diner opened as the White Spot in 1967. Messina has owned it for 20 years.
He told Colorado Politics he has a deal to sell the building and property for $4.8 million to a developer who wants to use the site for homes, the kind of development this curbside commercial part of downtown Denver hasn't seen.
> RELATED: Tom's Diner of Denver recommended for landmark status over owner's objection
The issue raised questions of preservation and gentrification in the fast-growing cities and whether government can regulate away profitability for property owners to save older neighborhoods.
Messina could not be immediately reached for comment Thursday evening. The withdrawal of the historic preservation application was first reported by The Denver Post.
-
-
-
-
-
-
-
-
-