In a rare show of unity, all seven members of Colorado's U.S. House congressional delegation voted in favor of a resolution that opposes President Trump's decision to end the country's efforts that previously prevented Turkish military operations against Kurdish forces in northern Syria.
The resolution, H.J. Res. 77, passed with 354 "yes" votes, including 129 Republicans. That included Colorado's three Republican members of the House: U.S. Reps. Ken Buck of Windsor, Doug Lamborn of Colorado Springs and Scott Tipton of Cortez. Sixty Republicans voted against it.
Democratic U.S. Rep. Jason Crow of Aurora is one of 10 co-sponsors of the resolution, put forward by Democratic Rep. Eliot Engel of New York.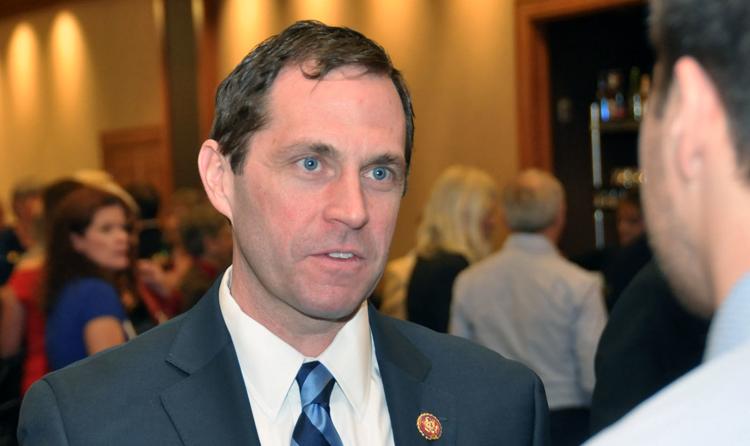 In a statement yesterday, the 19-member bipartisan For Country Caucus, of which Crow is a member, said "the Turkish offensive in Northeast Syria is a national security and humanitarian disaster. Innocent people trapped near the border are being killed, our relationship with the Kurds is being destroyed, and ISIS detainees are escaping to return to the battlefield. We call on the administration to take steps to end Turkey's aggression and immediately stop the removal of US troops from Syria. We should not retreat and abandon our Kurdish allies, who fought and died by our sides the last eight years."
Crow served in the Army's 82nd Airborne Division in Iraq, including during the invasion of Iraq after 9/11. He joined the U.S. Army Rangers after that tour in Iraq, serving in Afghanistan and Pakistan. 
The resolution states that Congress opposes the decision to end U.S. efforts to prevent Turkish military operations against Kurdish forces in northeastern Syria; calls on Turkish President Erdogan to "immediately cease unilateral military action" in the region; calls on the U.S. to "continue supporting the Syrian Kurdish communities through humanitarian support"; and calls on the White House to "present a clear and specific plan for the enduring defeat of ISIS."
At least 750 ISIS affiliates escaped from Kurdish custody in Syria earlier this week in the wake of Erdogan's attack on Kurdish forces in northern Syria. That's led to speculation that ISIS could mount insurgent activity in the region.