BOULDER • Colorado Gov. Jared Polis told a congressional climate-change committee's field hearing Thursday that he considers global warming to be "existential threat to our security, our health, our economy, our public lands and eco-systems and our very way of life."
Polis was the lead speaker in a morning of testimony taken at the University of Colorado Boulder during the first field hearing by the House Select Committee on the Climate Crisis. U.S. Rep. Joe Neguse, who represents Boulder in the U.S. House, is a committee member.
The panel heard testimony before a capacity crowd of about 285 people at the Wolf Law Building auditorium after a rally outside that featured several red-robed figures with clock face masks and a sign that read "OUT OF TIME."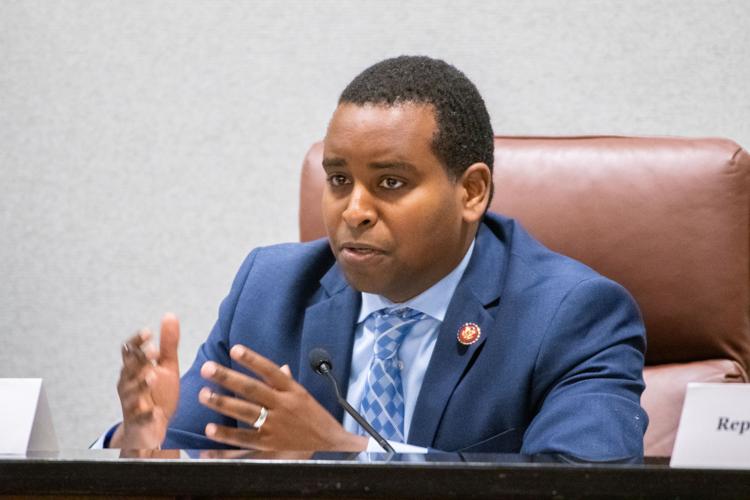 The committee is drafting a national climate action plan. Committee Chair Rep. Kathy Castor, D-Florida, said the group spent the two previous days in Boulder touring federal research facilities focused on climate and clean energy: The National Renewable Energy Lab, the National Oceanic and Atmospheric Administration, the National Center for Atmospheric Research and the Cooperative Institute for Research in Environmental Sciences (CIRES).
"They are doing the cutting-edge research on the climate crisis and the solutions to tackle the crisis," Castor said.
"The climate crisis is the challenge of our lifetime," she added. "When we confront it, it makes us realize that we are all in this together and that it will take creativity, innovation and persistence by everyone to solve it."
The hearing was a homecoming for Neguse, D-Lafayette, a committee member and a CU alumnus. He called the federal sites the lawmakers visited as "epicenter of climate research."
Polis ran on a platform that called for Colorado to be 100% reliant on renewable energy for electricity by 2040. He noted that 14 Colorado cities have adopted that 2040 target or sooner.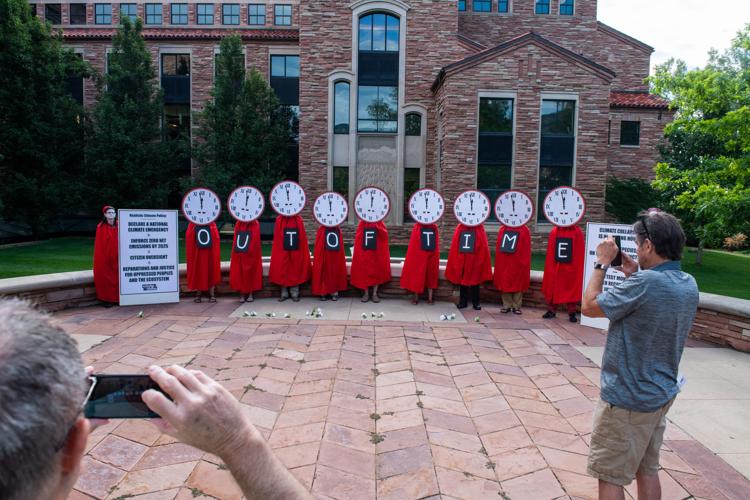 And while it was a pleasant summer day Thursday, Polis said Colorado has been feeling the impact of global warming.
"In Colorado, we know this hotter, more erratic drier future isn't some dystopian vision. It's impacting us right now," Polis said.
"It's impacting our dwindling water supply, impacting our farming and ranching communities, our outdoor recreation industry, our wildlife and ecological diversity," he said. "It's causing more frequent, more devastating and more expensive natural disasters."
The committee members quizzed Polis on several new Colorado laws, including one that creates a first-in-the-nation "Office of Just Transition" to help retrain workers in coal-fired electrical generating plants that are facing closure.
Polis told the group that the effort also included helping communities like Craig, where the coal-fired power plant is a major employer.
"We want to make sure that we can create a future that works for Craig, rather than keep our head in the sand and allow the larger economic forces to hurt not just the workers but continue to hurt the climate," Polis said.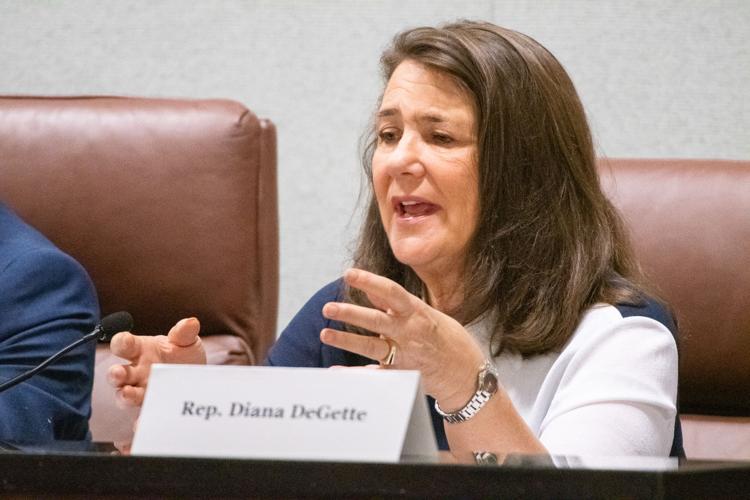 In answer to a question from Rep. Diana DeGette, D-Denver, who attended the hearing, Polis said he would welcome federal efforts to tighten rules on the release of methane gas from oil fields and for the creation of more wilderness areas in Colorado and elsewhere.
The committee also heard from several other local officials, including Boulder Mayor Suzanne Jones and Fort Collins Mayor Wade Troxell.
Jones, a former regional director of The Wilderness Society, told the law makers that the number of days with temperatures over 95 degrees in Colorado has doubled since 2000.
She said the Boulder area has faced four costly wildfires in the last 20 year and that floods in 2013 swept away roads, bridges and homes in Boulder County and caused nearly $4 billion in damages across the state.
"And we know that the costs of climate change will only continue to increase," Jones said.
Chris Wright, CEO of Denver-based Liberty Oilfield Services, was invited by the committee's Republicans to appear.
He argued in prepared testimony that oil and gas emissions from U.S. production are lower than in other nations because of better technology, and that "oil and gas produced in Colorado has lower emissions than the U.S. as a whole, due to rigorous regulations on methane capture and very little gas flaring in Colorado."
Therefore, he said, "seeking ... solutions that would keep U.S. fossil fuels in the ground would result in an increase in global emissions as dirtier producers would simply meet market demand."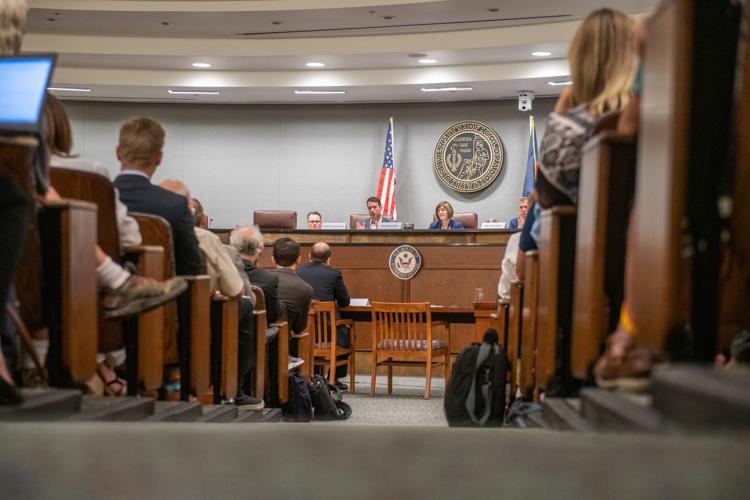 -
-
-
-