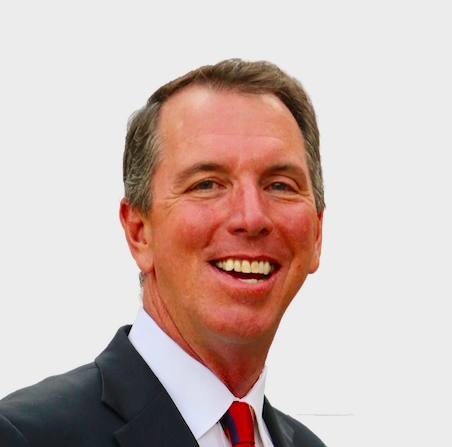 There are few things like a life-threatening crisis to clarify your perspective. The pandemic, the choices politicians made on our behalf, and the consequences of that combination give us a chance at near 20/20 vision. We just need to put on our pandemic glasses and see if we are willing to learn.
None of the concerns and challenges we faced in Colorado before the pandemic have gone away or gotten smaller. Most have grown. For two important examples, consider jobs and public education.
If your job isn't threatened, check in with your neighbors. You'll find someone who is at risk, has lost income, or has lost her job. Colorado has fallen from the 10th-best, to the ninth-worst economy of the 50 states in the past six months.
The fight will never go out of most small-business owners. A Colorado Springs caterer who once employed 160, and is now down to 20, told me recently she'll still be working even if it's just her and her partner — because they have promised to serve their clients.
But her team has been benched, and even this ever-optimistic job creator is deeply concerned it will be nearly impossible to rebuild for the future. We must establish a new normal in the relationship between state government and small businesses — getting behind businesses to support them, and cutting excessive regulations to get out of their way. It's an economic fact: Small businesses are the No. 1 job creator. And we're going to need more jobs.
The pandemic has put extra — and enduring — pressure on students, especially minority and low-income students. Before schools cancelled in-person learning, 85% of Colorado's Hispanic and African-American sixth-graders were below grade level in math, and 75% of low-income sixth-graders were below grade level in reading. At least two-thirds of public school children missed more than 30 days of in-person instruction this past semester.
Many affluent parents had the means to support their students through the crisis and continue to do so today. But ask around again — reach outside your normal circles to see who could use some help — and you'll find politicians spent money propping up the education system and ignored getting resources directly to students who most need assistance.
This should trouble you even if you don't have school-aged children. The successes or struggles of our students today are a bright indicator of what our society will look like tomorrow. Making every decision, whether policy or public education finance, from the perspective of each individual student must become the new normal for state government.
Every day for months we've learned more about COVID-19. We now know 42% of all deaths have occured in nursing homes and long-term care facilities. And, even though the virus reaches out and strikes down healthy young people, less than 0.77% of deaths have occured in people 25-34 years old, 0.18% of young adults 15-24, and 0.008% of children 1-4 years old (or less than 1 in a million).
Vaccines (two types now and more coming soon) are being administered to those who choose. Hospitalization trends in Colorado, including demand for ICU beds, continue to look good.
So the question is, are we willing to put on our pandemic glasses and learn from what we've seen? Are we willing to sustain tax holidays that help support small businesses and sweep away regulations that prevent job creation? Are we willing to make course corrections in public education that guide resources directly to students who are most in need?
It's time for us members of the Colorado General Assembly to roll up our sleeves, put on our masks (for the time being), and get to work building better policy based on what we've learned from the crisis of 2020.
Paul Lundeen, a Monument Republican, represents District 9 in the Colorado Senate. He is a member of the Senate Education Committee, a former member of House Education Committee, and a former member and chair of the Colorado State Board of Education.