From financing for charging stations to protecting parking spots, Colorado has a truckload of new laws aimed at boosting electric vehicles.
Gov. Jared Polis signed five bills Friday in a ceremony attended by fellow Democrats, including environmental activists.
"Electric vehicles are a great choice, a cost-effective choice," the governor said after arriving as a passenger in an electric vehicle that parked in front of a charging station at the Carla Madison Recreation Center in Denver. 
"They will be even more usable when people know they can take them to the mountains on the weekend. They can use them if they want to visit their parents in Bennet, and we have a great state and often it includes putting some mileage on your car."
> RELATED: Colorado oil and gas bill passed, but the fight is far from over (VIDEO)
The governor said that even those who don't own an electric vehicle benefit as more people plug in, both in cleaner air and pressure on gas suppliers to lower fuel prices to compete.
Friday Polis signed: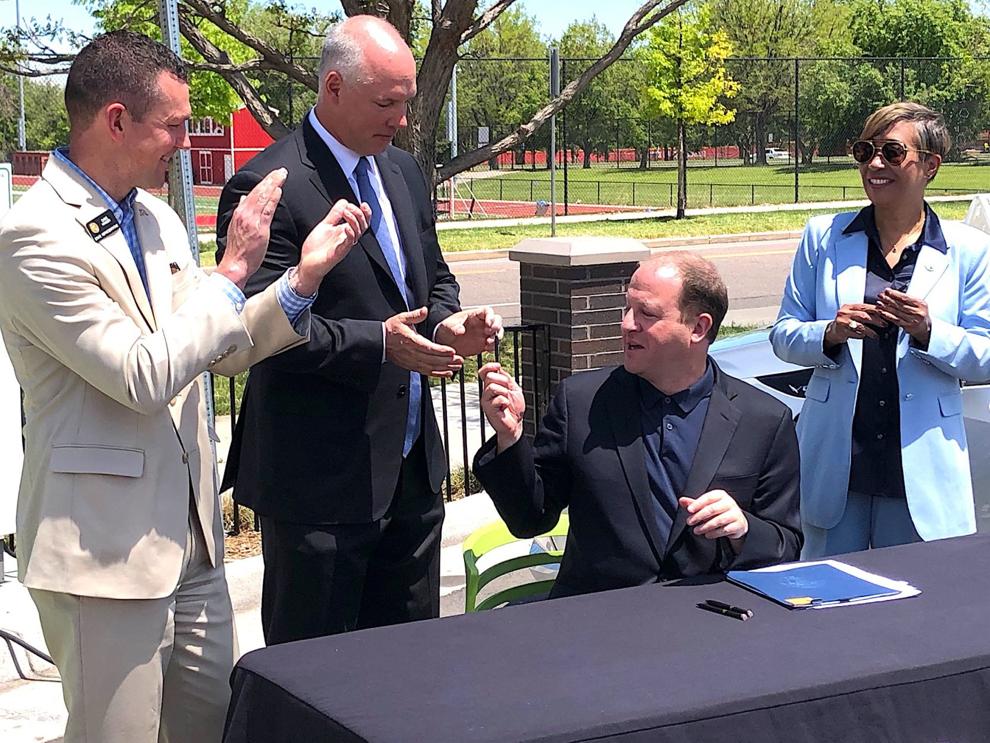 Polis made the environment a major plank of his campaign platform to win the governorship last November, and he's delivered mightily in his first term thanks to Democratic majorities in the state House and Senate.
On Thursday Polis signed a package of bills to put a regulatory vice on carbon emissions and curb the use of fossil fuels, a key ingredient of climate change.
Polis and Democrats in the legislature this year also gave local communities more say in where oil-and-gas operations locate. Senate bill 181 also reconfigures the state Oil and Gas Conservation Commission and gives the regulatory panel new orders to put public health and safety above benefits to energy companies.