Almost 20 years ago, I penned the first of what was more than 500 columns I wrote for the Denver Business Journal.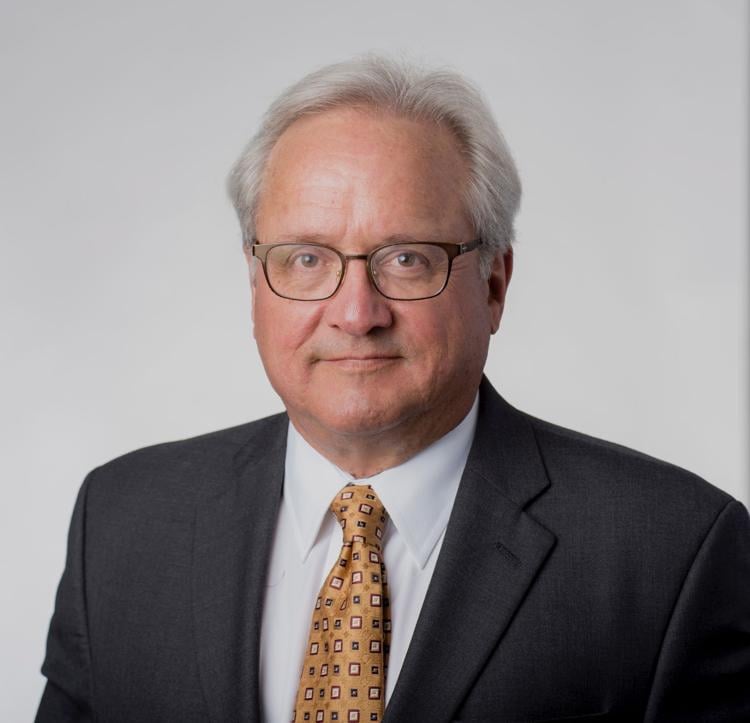 I had just been appointed editor-in-chief of the DBJ after 14 years as a reporter and editor at The Denver Post and a 2½-year stint in corporate communications with Blue Cross and Blue Shield of Colorado.
The column was under a headline that read, "From hack to flack and back," and described the somewhat circuitous route I had traveled to wind up as editor of the DBJ.
The word "hack," of course was what politicians used to call reporters (and cabbies) before terms like "fake news" and "ride sharing" became part of the language. "Flack" is what we journalists used to describe paid public relations men and women in the business of making their clients look good in the media.
I've been both, but very happy to once again be calling myself a "hack" as I join the talented people who write for Colorado Politics.
About a year ago, I retired as editor of the DBJ, thinking I would spend more time with my wife of 42 years, Cindy, and work on my golf game and do some home improvements.  Forty-plus years as a journalist in Colorado was enough for me — or so I thought.
But damn, I still missed it. I wrote a few freelance pieces for the DBJ and a couple of essays for Colorado Politics. A month or so ago, my former Denver Post and DBJ colleagues Vince Bzdek and Mark Harden approached me about writing a regular column for Colorado Politics focusing on Denver.
So here I am.  I join veteran former Rocky Mountain News reporter and friend John Ensslin, who has begun covering Denver politics on the news side.
I'll try to weigh in with commentary on politics and urban policy in Denver and the rest of the metro area as Colorado Politics launches expanded coverage of Colorado's capital city.
I used to get asked all the time where I leaned politically because people couldn't tell.  I had my share of people who were convinced I was a right-wing Republican because I said good things about the oil and gas industry, such as how I liked knowing that my furnace would kick on reliably when it got cold every fall.
But an equal number of people knew – just knew – that I was a liberal Democrat because I took issue with Republican lawmakers time over their slavish devotion to the Taxpayers' Bill of Rights in the face of the wretched consequences of having a government on auto-pilot.
The truth is, I'm neither.  Because neither party has a monopoly on good — or bad — ideas. Either end of the political spectrum is capable of having both. If you think about it, that's what used to be the strength of our system, different ideas being debated in the open, and hopefully, leading to solutions.
What I truly don't like is extremism, on the right or the left. Because it leads to disrespect of opposing views and the demonization of certain ideas and groups of people.  So people wind up not talking to each other and little gets done.
I don't like litmus tests or strict political dogma or rigid adherence to party platforms in the name of party unity.  If every idea is sacrosanct, how do we expect leaders to compromise? And make no mistake:  That's what the majority of voters desire. Both sides of the political spectrum have made too many things inviolate, in my opinion.
My wife and I moved to Denver 39 years ago and we sent our two kids to Denver Public Schools. I worked in downtown Denver until my retirement last year.
During that time, I saw the birth of the 16th Street Mall and the death of department stores in downtown Denver and the transformation of LoDo.  Cherry Creek went from a sleepy shopping district to a tony, upscale neighborhood of high-end shops and restaurants and residences that really only the rich can afford.
Neighborhoods declined and rose again, people came and went, and the city changed, not always in positive ways. We went from a cowtown overly reliant on natural resources and tourism to a technology, communications, aerospace and financial services giant.  It's still a marvelous place to live and work, but like most cities, it's got a lot of problems.
And it's expensive.
Despite some noble efforts to change things, homelessness is still a huge problem for Denver. It's as bad or worse as it was 20, 30 or 40 years ago.
It's impossible to move around the city at certain times of day. We never used to calculate travel time when we wanted to go somewhere; now it's a necessity.
Our infrastructure has not kept up with the influx of people who have discovered Denver or that our economic development people have recruited to move their businesses here.
And it's not just surface infrastructure, like highways and transit. It's the stuff underground, too, like water mains and sewer systems. Those things aren't keeping up, either.
So, here's my goal: Help readers make sense of these things, to ask questions and hopefully stimulate discussion that leads to solutions.  
I invite your participation and comments. Reach me at noweste@gmail.com.