From the jazz clubs on Friday evening to the church pews on Sunday morning and all the soul food you could eat in between, Denver's Five Points neighborhood represented the heart and the hub of the city's black community for more than half the 20th century.
In the new millennium, the place where five streets meet is viewed by some community and city political leaders as a dead-end on preserving the old neighborhoods. Higher property values driven by the desire of monied white millennials to live and trade here makes it hard for people with roots to stay.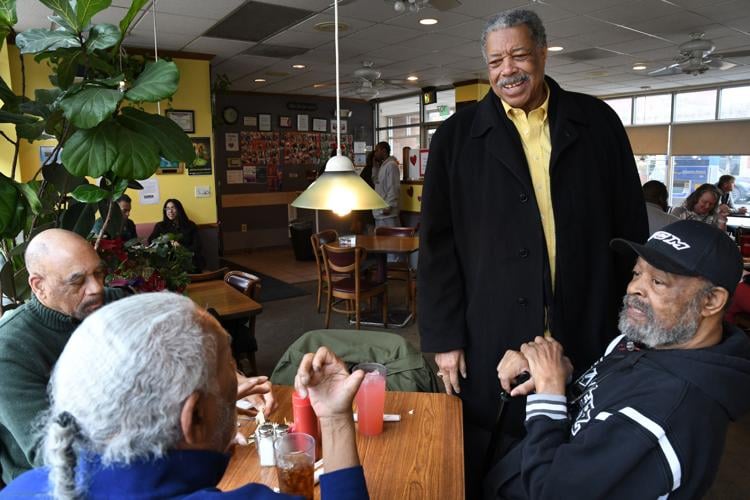 Wellington Webb, Denver's first black mayor, understands why people sell their homes and leave the neighborhood. There's no logical way to stop it.
"Let's say, hypothetically, I paid less than $100,000 for my house, but now it's (valued) at $900,000," said Wellington Webb, Denver's first black mayor. "Do you know what the taxes are on that? If you have someone on Social Security, how can they pay the taxes on that?
"Then you have these people putting cards in your door all day long saying they'll buy your house, and they'll give you $400,000 cash if you get out by Friday," he went on. "Many times, they're going to take the $400,000. And then the developer comes in."
Pressed on gentrification, the city's senior statesman, who said he never goes off the record, made clear: "I just don't want to talk about it."
City Councilwoman Candi CdeBaca, a new-generation leader elected last year to represent Five Points, pins the arrival of the light rail as one of the first drivers of change.
"I think what set the stage was the eminent domain of Five Points," she said. "The light rail was probably the first big example in our time that I can remember."
Webb wasn't so sure. Many roads have merged into a gridlock of issues in modern Five Points: culture, money, race, haves and have-nots.
Philip Bailey, the tenor for the supergroup Earth Wind & Fire, was one of the members who grew up in northeast Denver. Five Points was pivotal to his memories of the Mile High City, he wrote in 2014 biography, "Shining Star: Braving the Elements of Earth Wind & Fire." 
"Every Sunday after worship, if a person had a car, he would drive down to Welton Street in the Five Points and make sure he got a primo parking spot, because the district was a mob scene every Sunday afternoon," Bailey wrote. "After church you could hardly get through the area because of the number of people sitting in their cars, watching the world go by, or parading around wearing their Sunday best, cruising and just hanging out.
"It was a family affair, and after the sun went down, the kids would go back home while their parents returned and partied a few more hours."
These days, a Sunday afternoon in Five Points is not much different than a Sunday afternoon in Highlands Ranch.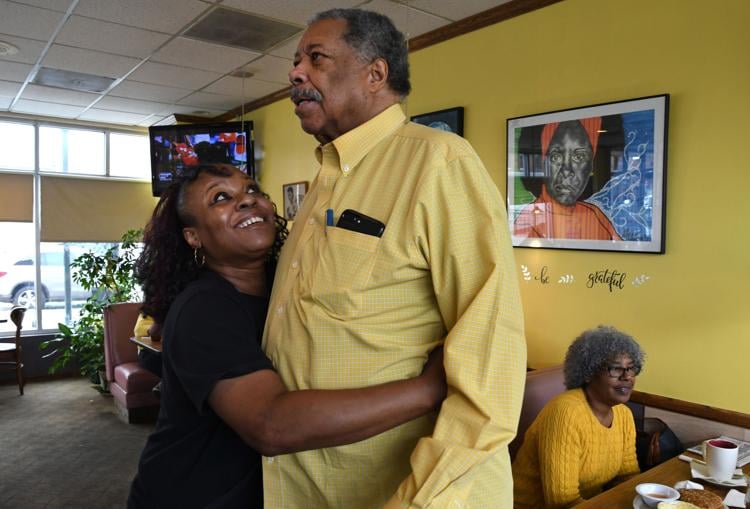 Enjoying lunch at his weekly corner table in Welton Street Cafe – the last soul food joint standing among Five Points' newly developed high-rises, coffee shops and breweries – the former mayor recalled what made Five Points what it was.
As vividly as if they might walk in the door, Webb spoke of the neighborhood's legendary figures, such as the late Sonny Lawson, who owned the Radio Pharmacy at East 26th and Welton streets. Webb called him "the premier black politician" in the city. Lawson was never elected to any office but led the local wing of the Democratic Party.
Sonny Lawson Park today is where Negro League baseball teams played in the decades before Jackie Robinson broke the color barrier in the major leagues. In this neighborhood, history is at the turn of your head.
"He was the only one the white politicians would talk to, because he controlled most of the votes," Webb recalled of Lawson, stopping periodically to take a bite out of his collard greens and a sip from his iced red Kool-Aid.
The politician said Five Points was the kind of place where it wouldn't be unusual to catch James Brown, the Godfather of Soul, swaggering down the street.
Webb, who recently turned 79, still remembers the night he snuck into one of Brown's shows at the Casino Ballroom, today now a club "where the white kids go," he said.
At 18 years old, Webb was underage and in need of a slick strategy. Then, it came to him: He'd pop his coat collar, sport dark sunglasses and pray the goatee he'd grown would take care of the rest. And it did.
When Brown was finished performing, Webb remembers seeing him "just walking down the street … because down on the other end, there was Harold Green's, an after-hours place, then a liquor store, where you could buy liquor. After 12 o'clock, they'd sell you liquor out the window over on Clarkson Street," he recalled.
Survival of the 'biggest'
Flash forward to the turn of the 21st century, and the area has experienced dramatic changes, including an influx of new people who may not know its past.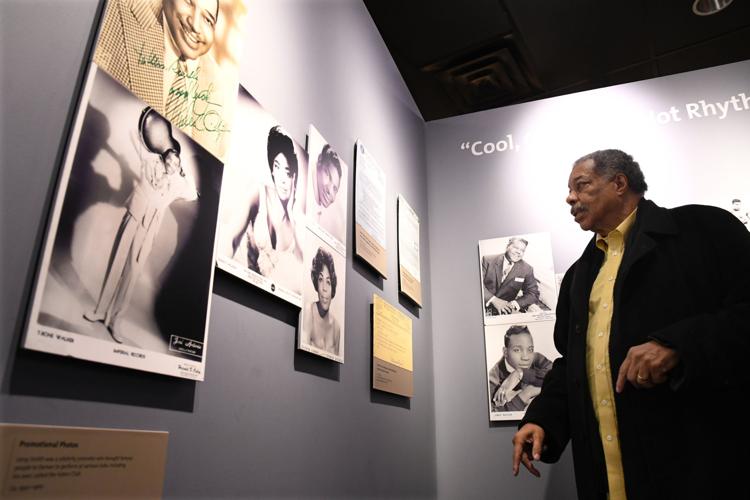 "All people need to understand history," Webb said. "If you don't have history, you don't have a sense of place, and if you don't have a sense of place, you're disconnected."
The "sense of place" Five Points once had has dimmed, he said. "It still provides memories, but those memories can't be recaptured. It's different."
Between 1990 and 2000, U.S. Census Bureau data showed that non-Hispanic whites increased by 7 percentage points, representing 27% of the neighborhood's population; blacks made up 26% of the Five Points community, a drop of 13 percentage points in the same time period.  
More recent federal data found that from 2011 to 2017 the number of black people living in the 80205 ZIP code that includes Five Points and other parts of northeast Denver decreased by nearly 26%, while the white population grew by 45%.
As these trends have only ramped up in recent years, so too have increases in housing prices, which have made it more difficult for longstanding residents to continue to afford their neighborhood home.
In 2016, an Apartment List report ranked Five Points as Denver's third-most expensive neighborhood to live in. The median cost of a two-bedroom apartment was $2,200, while one-bedroom rentals came out around $1,600.
When it comes to Five Points history, people generally agree that no one knows it better than Charleszine "Terry" Nelson.
The Denver native has worked in the library system for more than 30 years and currently serves as the special collection and community resource manager at the Blair-Caldwell African American Research Library, which Webb opened in 2003. Nelson strives to keep the memory of Five Points alive with storytelling, passing down one neighborhood tale after another to a new generation.
Growing up just outside of Five Points, much of her childhood was spent playing in the Welton Street corridor between 24th and 30th streets, where she remembers sprawling block parties, neighbors who felt like family and a community firmly built around the church.
She remembers the Easter parade, the debutante ball and that no one had fences to keep kids out of their yard. Sunday school was where little ones learned their manners and how to talk to their elders, and there were always "wonderful matrons" in the community looking out, making sure the little ones made it home from school.
"It was a great place to live," Nelson said, taking a breath to reminisce.
But today, the shakeup of the status quo is apparent just by looking out the window.
What used to be vibrant, Victorian-style structures lining the streets are being replaced by taller, duller ones that are "fast and cheap" to develop.
"The big buildings we have now make for an icy, cold environment," she lamented. "I don't feel that warmth anymore."
Nelson acknowledges that change in Five Points is inevitable.
Her hope is that small legacy businesses aren't left behind in the development process. From her perspective, "big businesses are the ones benefiting" in a world governed by "survival of the fittest," and she said that doesn't feel fair.
"They always tease me that I'm looking at the glass always half full," she said, chuckling. That's why she remains optimistic about what's around the bend.
"Five Points has a chance," she said, "because it's not totally run over yet. It has a chance to set a good example nationally if [developers] can mesh the haves with the have nots."
One road to revival
Paul Books is up for the challenge.
As the president of Palisade Partners, a Denver-based real estate development company, he has brought roughly $130 million in development projects to the Welton Street corridor. But not without caution.
"There's been a lot of talk about gentrification, and it's definitely a concern," said Books, who is white. "It's definitely something that, citywide, we all need to constantly look for ways to minimize displacement."
His strategy is to provide "inclusive, mixed-income opportunities, so that you get the whole spectrum."
The Wheatley was the firm's first Five Points project. It was kickstarted in 2014 by the Denver Office of Economic Development, which named the Wheatley as one of five "Welton Design/Development Challenge" awarded projects.
As part of the program, Palisade Partners were granted pre-development funds to help accelerate "smart development" of the Welton corridor by creating jobs, housing and places people could spend money.  
The Wheatley opened on the corner of 25th and Welton streets in 2016. The building features 14 townhomes, 82 apartments and 3,800 square feet of retail.
As of publish time, rent for a one-bedroom apartment started at about $1,400 and ran up to more than $2,100. Twenty percent of the units are deed-restricted, he said, to keep the costs more affordable.
The development was named after the first African American poet, Phyllis Wheatley. Its location marks the former site of the Phyllis Wheatley YWCA, which closed in 1964 after providing for nearly 50 years a gathering place for the black community.
The Lydian – named after a music scale often used in modern jazz – is another newly developed property that sits on Welton Street, just one block up from the Wheatley. It offers retail space, co-working offices and apartments, 22 units of which Books said are deed-restricted.
"In all our projects, we're making sure we pay homage to the history, are being inclusive with the developments and also adding activity where it currently isn't," Books said.
One of the last projects on his plate, for now, is redeveloping the crown jewel of Five Points: the Rossonian Hotel, which sits at the star-shaped intersection that gives the neighborhood its name.
The long list of musicians who performed in the hotel's lounge, such as Louis Armstrong and Billie Holiday, helped Five Points become home to the most famous jazz club between Kansas City and Los Angeles, earning the nickname "Harlem of the West."
Beginning in the late 1950s, the hotel became the focus of numerous redevelopment efforts that over half a century fizzled out one by one.
Nevertheless, in 2018, Palisade Partners bought the hotel from longtime Five Points developer Carl Bourgeois for $6 million, a price 650% higher than what he bought it for in 2006.
The plan is to revamp the Rossonian and reopen it as a 41-room boutique hotel with a restaurant, lounge and jazz club in the basement.
"Back in the '20s, '30s and '40s, there was a lot of foot traffic and activity up and down the corridor," Books said. "We're trying to get back to that."
'Marketing' the future of Five Points
Books chairs the Five Points Business Improvement District, which came to fruition in 2016.
It evolved from what was once the Five Points Business District, a nonprofit with a nearly identical mission to promote business development and preserve the history of the neighborhood.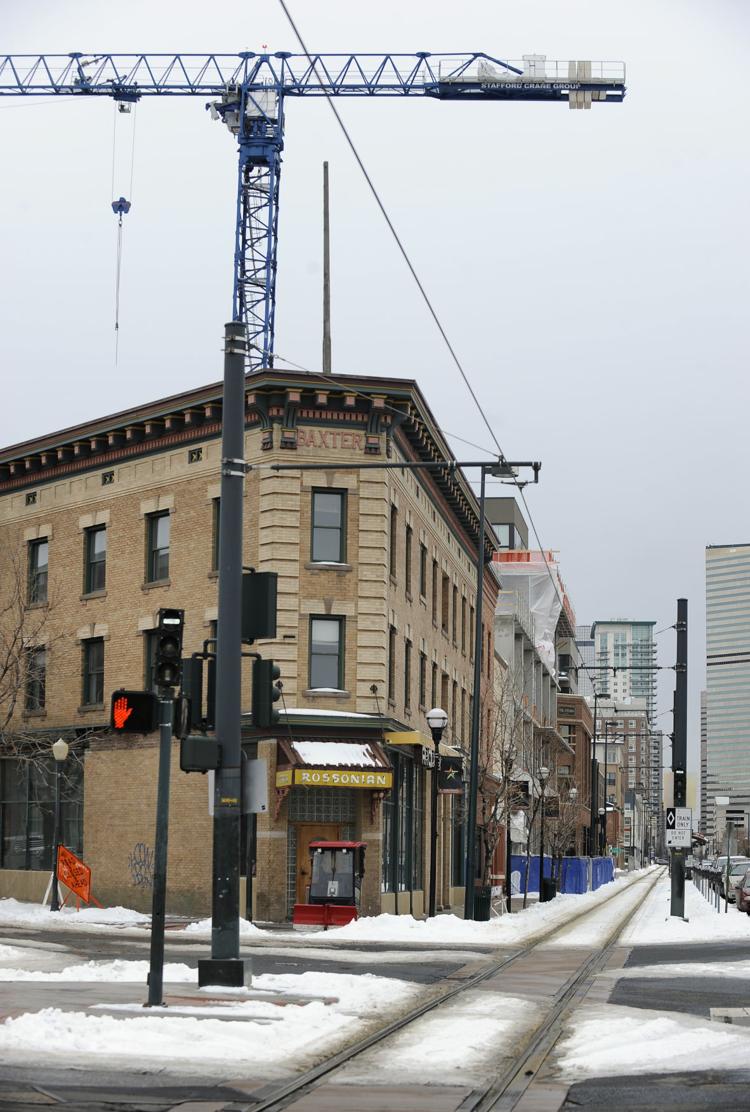 The BID covers a 10-block corridor along Welton Street on the northeast side of downtown Denver and imposes a tax on commercial property owners to finance the district. Books said about 45 property owners have agreed to tax themselves the 10 mills (or 1% of their assessed value).
Where that money gets funneled is up to the improvement district's board of directors.
This year, the board has a budget of $210,000. That figure excludes the roughly $50,000 that went unspent from the first year, when the board was gathering businesses' input to set its funding priorities.
The improvement district finances four buckets: maintenance, for services like trash removal and snow shoveling ($90,000); marketing and communications, to promote business development and cultural history ($47,000); administrative functions ($25,000); and capital investments, such as installing street lighting, trash bins and trees ($100,000).
In 2020, one of the major priorities is messaging.
"Telling the story of Five Points has been a big, big thing people have been pushing," Books said. To meet that demand, the improvement district will roll out a revamped website and mobile app later this year that combines storytelling with mapping technology.
"You can basically do a walking tour," he explained. "As you go, you can click on different icons on the app that will tell you the story of where you are."
Once launched, the website and app will show where all active businesses are located, separated by type; provide updates on projects or businesses in the works; and detail potential opportunities to start a business in the neighborhood.
Other projects rolling out over the year include installing more bike racks and trash cans, replacing dead trees and faulty irrigation systems, and promoting the newly launched "First Friday Five Points Jazz Hop" that brings in local musicians to venues along Welton Street.
Books said there is also a push to commission new art murals, place entry monuments at both ends of the 10-block corridor and plant more trees – all three ideas being considered.
Still, the BID's strategy is to start slowly and be "extremely cautious about spending any money unless it's for the interests of the businesses that are paying into it," Books said.
Although "unifying ways to market a neighborhood" don't always produce "instantaneous results," Books said he hopes that "in the long run, it'll have been a benefit in the short run."
'A really good thing'
Ryan Cobbins is a black business owner whose coffee shop has stood across from the Rossonian for the past decade. Operating a business in Five Points hasn't been a breeze.
He remembers holding job interviews just five or six years ago, and how different the experience used to be. Once people drove through Five Points, he said, they would often turn down the job.
"It's been a slow-moving turnaround in terms of the negative perception that the area has," he said, but recently things have changed.
Now, Coffee at the Point receives a steady stream of applicants, many of whom Cobbin says are Denver transplants moving to the neighborhood. When he asks them how they landed in Five Points, he often hears that they have friends in the neighborhood who talk about its diversity and what a great place it is to live.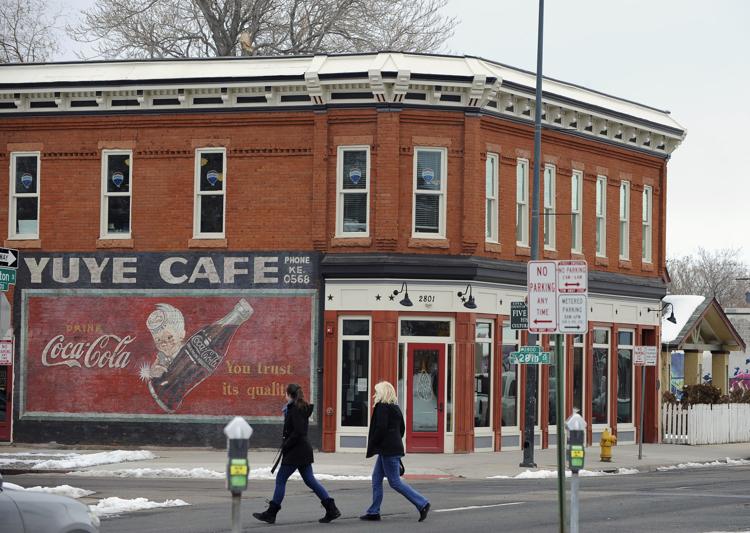 "In a short amount of time, it feels like perceptions have evolved," he said.
Cobbins credits the improvement district for a lot of the difference. He called it "a really good thing" that's helped make the neighborhood feel safer, made businesses feel listened to, and bring more businesses to his coffee shop.  
His shop, which is part of the BID, has averaged about a 10% to 12% increase year after year.
Still, he said "being a black-owned business is Denver in Five Points is interesting because it's hard to please people."
Cobbins said he sometimes gets accused of gentrifying the neighborhood, the most recent example being from a white man on Facebook.
"It puzzles me, because people say they want to fight gentrification. But what do they mean by that? If you're meaning the displacement of businesses and black ownership, then aren't I helping the cause to defeat gentrification by being here?"
One of his goals is to "flip the script" on gentrification.
"I need gentrification to happen in order for my business to continue to keep its doors open and become sustainable," he said. Without more neighbors and civic dollars to rely on, business will be bleak.
"We all need more people to come down and visit our shops and spend their money," he said. Growth can help ensure that.
Five Points is at a crossroads, he and many others say. But as more people and developers learn about its heart and history, he thinks the future is promising.
"Five Points is unique in that it has the ability to not just be a place where people live," he said, "but it has a story to be told … of the jazz-rich culture that exists here."