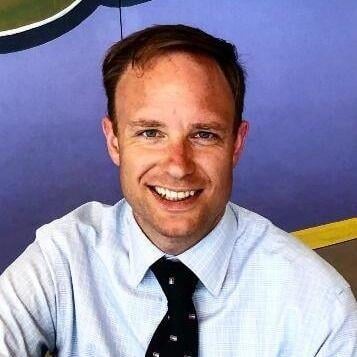 The 2021 legislative session will begin in unprecedented waters. After the swearing in of members, the legislature will then recess until Feb. 16 in an effort to avoid members contracting COVID-19.
There appears to be more politics than science surrounding this delay decision. The Capitol has installed plexiglass between members' desks; members are allowed to participate remotely; face masks are encouraged when in close contact; there is hand sanitizer everywhere, and we now have a vaccine thanks to President Trump's Operation Warp Speed. 
Many professionals across Colorado interact with a large number of people on a daily basis as part of their job, and they aren't taking a month-long sabbatical. Grocery store clerks, waiters, retail employees, along with first responders and health-care workers all have been able to do their work with appropriate safeguards throughout the pandemic, and it seems reasonable the people's lawmakers ought to be able to do the same.
Bills that we can expect to see will be any which were killed during the COVID session of 2020. These range from giving child sexual assault victims an unlimited time to raise a claim against their perpetrators, to helping kids with dyslexia. There will also be bills reintroduced that were slaughtered in committee during the recent special session, such as a bill to keep occupational therapy a regulated profession.
Funding will be the big question. The December special session's spending bills were possible because of the "V" recovery of Colorado's economy, which provided more tax revenue to the state's coffers than originally anticipated last June.
The December revenue forecast predicts the legislature will have $3.75 billion, or 31.9%, more to spend or save in the General Fund than was budgeted to be spent and saved in FY 2020-21. Gov. Polis has requested a $35.4 billion budget, which is $2.9 billion more than last year. Colorado has a balanced budget requirement, and the Joint Budget Committee raided many cash funds to balance $3.5 billion in revenue shortfall. Before new spending is considered, the cash funds should be restored.
Over 60% of all restaurants that had to close during the pandemic are now permanently closed. Loans and grants to businesses will run out soon, and an economic downturn is likely. The JBC also would be well served to develop a rainy day fund or increase the reserves to be able to help the state weather what might be a couple of stormy economic years ahead.
There will most certainly be more COVID relief bills for businesses and families. The challenge is that much of this relief is too little, too late for many small businesses. Even large businesses in downtown Denver are beginning to shutter their doors.
Many recycled policies will reappear under the title of COVID relief. Bills to watch for include the public option for health insurance, public housing and rent controls, price caps on pharmaceutical drugs, raiding telehealth dollars, and developing programs to import foreign drugs.
Senate Bill 20-217, the law enforcement integrity law, passed in the middle of the George Floyd protests, will need cleaning up. This is the case with any law passed in a hurried manner. Many elements of the law have become unfunded mandates on local law enforcement agencies' budgets. This is coupled with major increases in all categories of crime and the challenges with many jails, prisons and detention facilities being high risk for COVID outbreaks.
What ought to happen this upcoming session, but won't: The Legislature needs to re-establish itself as an independent branch of government. During the special session, the general observed feeling was that members were the pawns of the executive.
The legislature should have more of a role in pandemic policies. Many of the governor's executive orders and the Department of Public Health and Environment's orders appear to be laws enacted by circumventing the people's elected legislators.
There will be bills that will seek to involve the legislature more with long-term emergencies, namely the current pandemic. Unfortunately, if the special session is a predictor of the first regulation session of the 73rd General Assembly, these efforts will fall on deaf ears.
Legislative leaders on both sides of the aisle have tremendous potential and the majority party would be well served to work with the minority as a partner and not an adversary, vis-à-vis.
Matt Soper, a Delta Republican, represents District 54 (Mesa & Delta counties) in the Colorado House.