As I sat down to write this farewell column on my last week as managing editor of Colorado Politics, my initial thought was to offer some sage observations about the state of ... well, Colorado politics.
Then it dawned on me that the sagest observations on Colorado politics would best come from my CoPo colleagues who have been steeped in the matter far longer than I have.
So, instead, I'd like to offer sage observations about my CoPo colleagues, with whom I've been privileged to work these last 19 months.
I think of Colorado Politics as a 121-year-old startup. Startup, because CoPo's online channel was launched in 2016 by my friend and boss, Gazette Editor Vince Bzdek, as a fresh voice offering coverage of the Colorado political scene by insiders, for insiders. And he brought on board Joey Bunch, my former Denver Post colleague, as the lead reporter.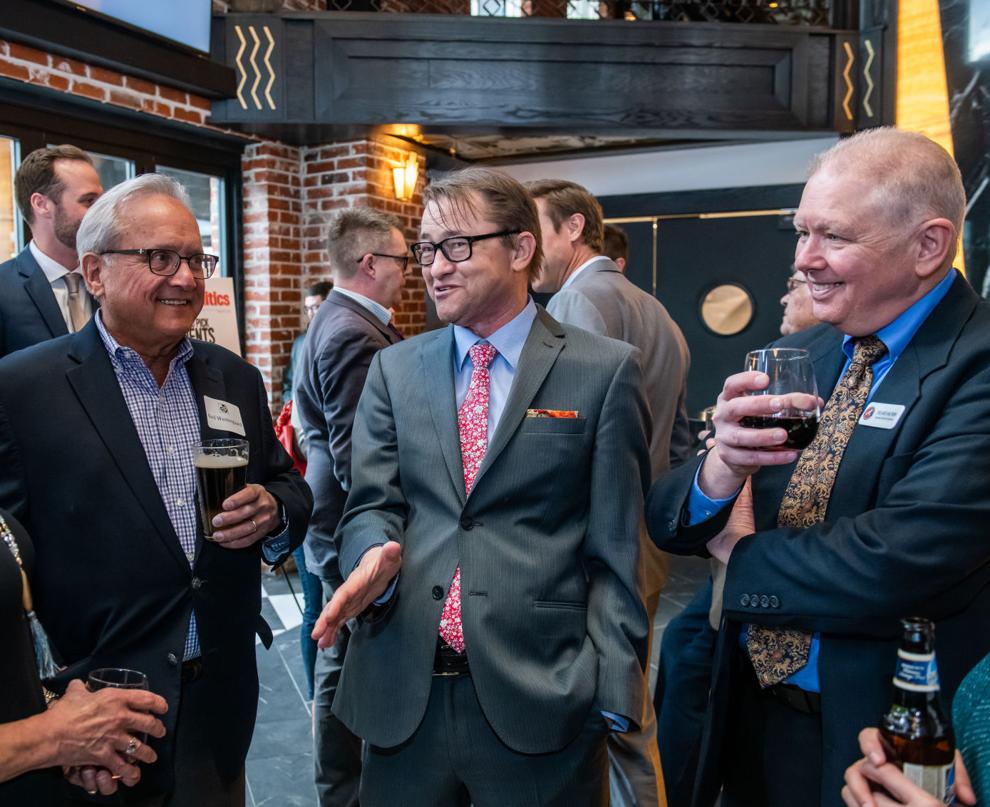 Joey is a twangy Southern character in sharp suits, a John Hiatt of journalism, which, in case you don't know the music of John Hiatt, is high praise indeed. His commentaries sing a jovial tune, but sometimes there are notes of sorrow and undertones of wistful remembrance. And Joey's cover stories for CoPo have been among the finest renderings of political trends and personalities I've ever been privileged to edit.
The 121-year-old part comes from the Colorado Statesman, founded when William McKinley was president, which we acquired and merged with CoPo in 2017. That brought us Ernest Luning, a human database when it comes to recalling the ebb and flow of electoral politics across the decades, as colorfully recounted in his Trail Mix columns. If a candidate burped 20 years ago, Ernest can tell you in what key. And Ernest often is the reporter waiting in the end zone, wide open, when a struggling political hopeful decides to throw a Hail Mary.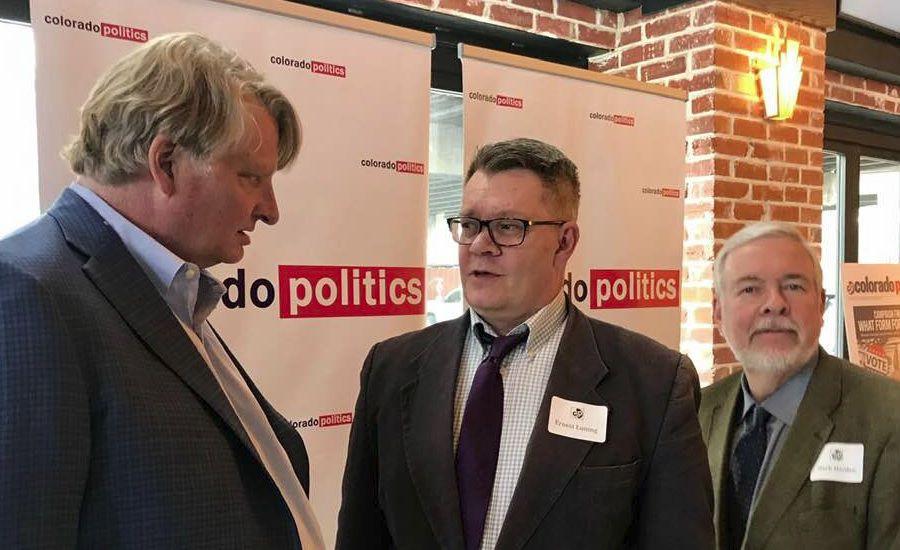 Not long after, Marianne Goodland came on board, joining Joey at the Capitol during legislative sessions. Whether she is or is not the longest-serving member of the statehouse press corps is a matter of debate and definition, but what is beyond dispute is her grasp of the intricacies of process and policy. In an era when state-government reporters rotate with disheartening frequency, Marianne brings us deep memory and insight. She has the patience and perception to plumb the depths of campaign finance and dysfunctional bureaucracy.
I've enjoyed working again with Christopher Osher, senior investigative reporter/editor at The Gazette, another ex-Post colleague and also a snappy dresser, who has delivered scoops about Denver and the state.
We have brought on a pair of stellar contributing columnists this year to enrich our coverage: Lynn Bartels and Eric Sondermann. Also lending a hand have been freelance writers David O. Williams, Adam McCoy, Kara Mason, Donna Bryson, Mark Jaffe, Gabrielle Bryant and David Olinger, among others, and our go-to lensman, Andy Colwell, the king of election nights.
Over the last few years, CoPo has added a dedicated behind-the-scenes team, including digital editor Erin Prater, working impossible hours overseeing our web and social channels; and design director Stephanie Swearngin, who crafts powerfully presented print editions week after week.
Opinion editor Dan Njegomir rides herd on an unruly set of commentary contributors and compiles our much-remarked-on series of essay packages on vital political topics — he arm-twisted three past and present governors into contributing to last year's advice-to-Colorado's-next-governor report. His regular band of opinionators includes Hal Bidlack, Miller Hudson, Paula Noonan, Kelly Sloan and, a new addition, Jimmy Sengenberger.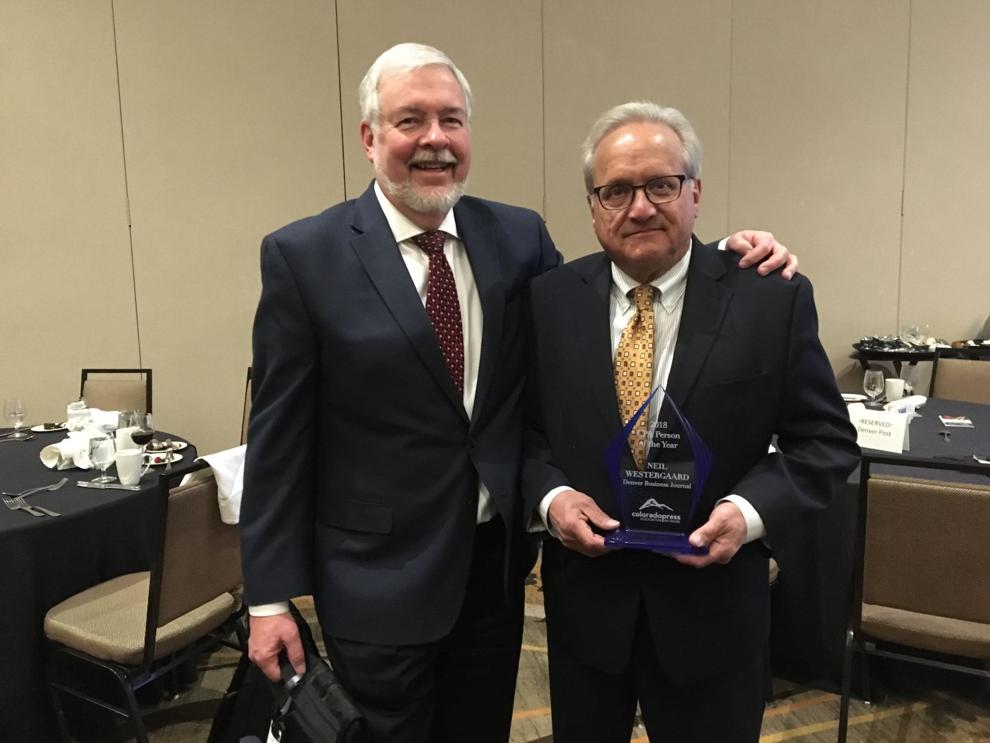 Jared Wright, another Statesman alumnus, has been ably running our business operation and was just named publisher. He has supported our news mission at every turn. And who better to oversee a publication covering Colorado lawmakers than a former Colorado lawmaker?
And so I'm leaving, sadly but confidently, as I chart a course to my next professional adventure. The decision is personal, having to do mostly with wanting to adjust my work-life balance and pace. And if I'm honest with myself, it also has to do with the losses our team has sustained this year.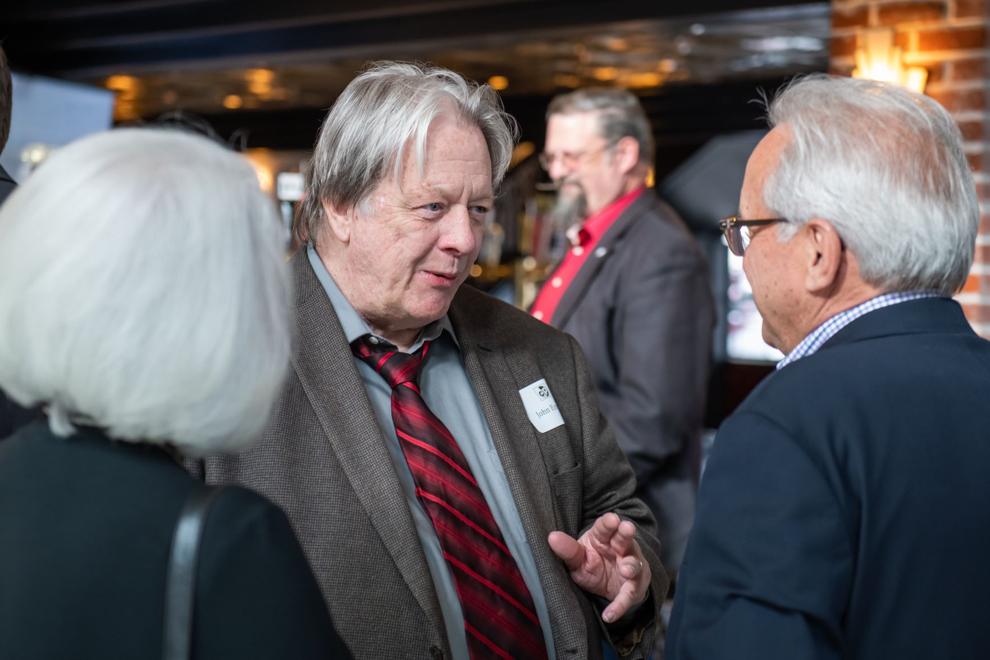 John C. Ensslin was one of the most esteemed reporters ever to work in Colorado, and Vince and I lured him back from a stint in his native New Jersey to launch our coverage of Denver city politics in March. Neil Westergaard was my dear friend and mentor of 30 years, my boss at both The Denver Post and the Denver Business Journal, and we pulled him out of retirement to write a Denver political column for us. We were so proud to have them as our colleagues.
These titans of Colorado journalism died over the summer within a month of one another. They were in their mid-60s.
These twin tragedies happened not long after we almost lost Joey to cardiac arrest (about which he has written courageously at ColoradoPolitics.com, and so I recount his struggle here).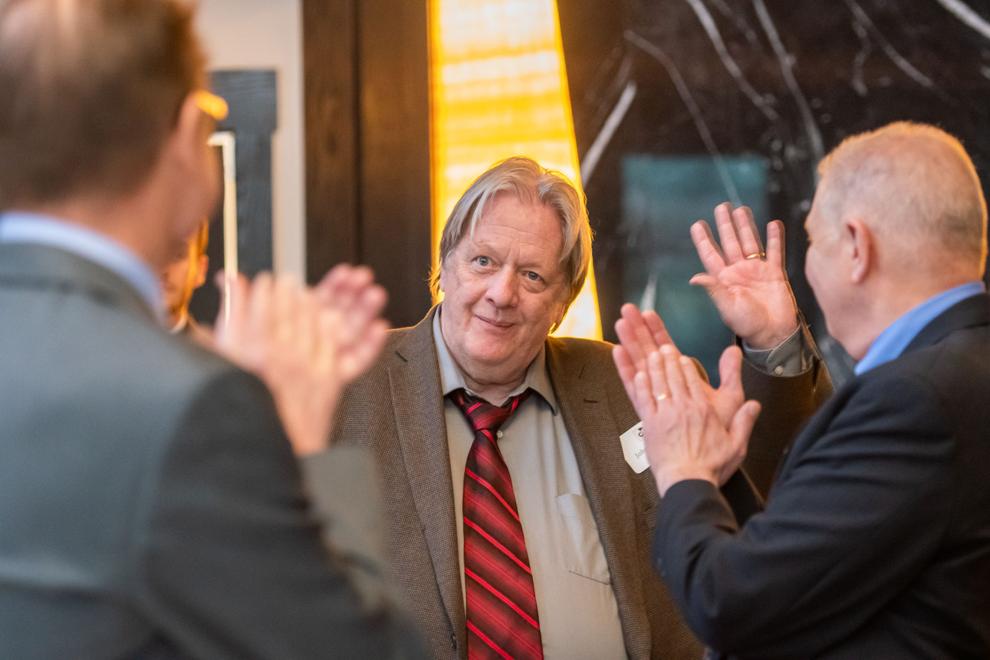 Joey has come back stronger than ever, and we are so grateful. His colleagues persevered during his convalescence, staying true to their mission, true to their readers.
CoPo will carry on with a new managing editor, Linda Shapley, my friend and yet another former Post colleague. Linda is a dedicated and creative newswoman who will come roaring out of the gate with innovative ideas. I'll be excited to see where she takes this enterprise.
And two young, enthusiastic reporters are joining Linda's crew: Alayna Alvarez, covering Denver, and Michael Karlik, tackling breaking news. They are a sign that CoPo remains ambitious about the future and stands ready to grow. And soon they will be working in something CoPo has not had before: A newsroom in downtown Denver, near the Capitol and the City and County Building.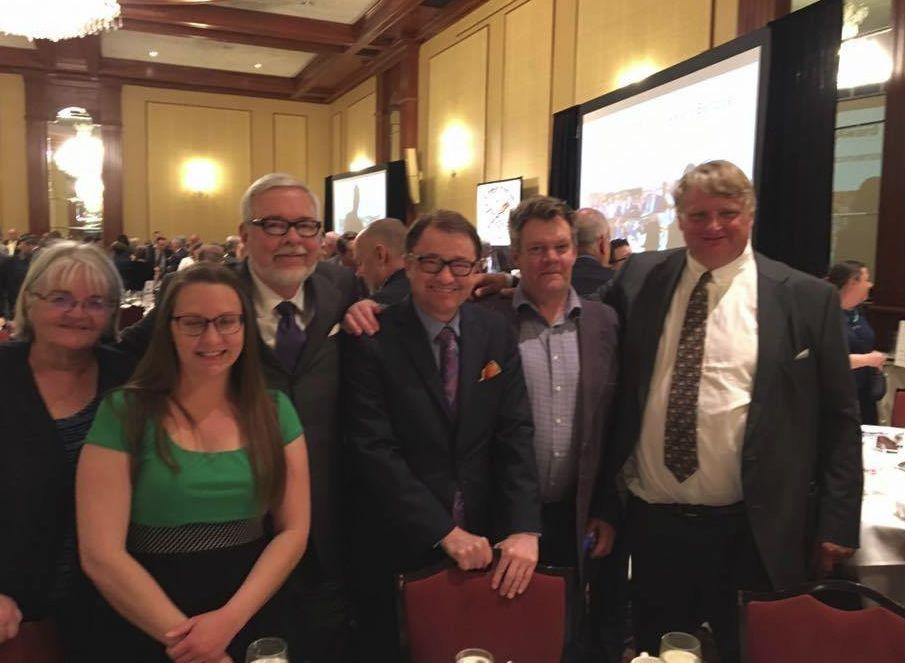 I am grateful to Vince and to Ryan McKibben, CEO of our parent company, Clarity Media Group, for the opportunity to guide this team. I may be moving on, but I will always feel a part of Team CoPo. I am intensely proud of what we've accomplished together.
Joey, Ernest and Marianne work like pack mules every day to bring you the truth, to represent all sides fairly, to tiptoe through minefields of divergent opinion to tell it straight. I salute them, and I know you will be getting more of the same from Alayna and Michael.
I've been reminded recently of the challenging task we face in doing what we do in an age of political polarization — where arguing factually matters less than arguing loudly.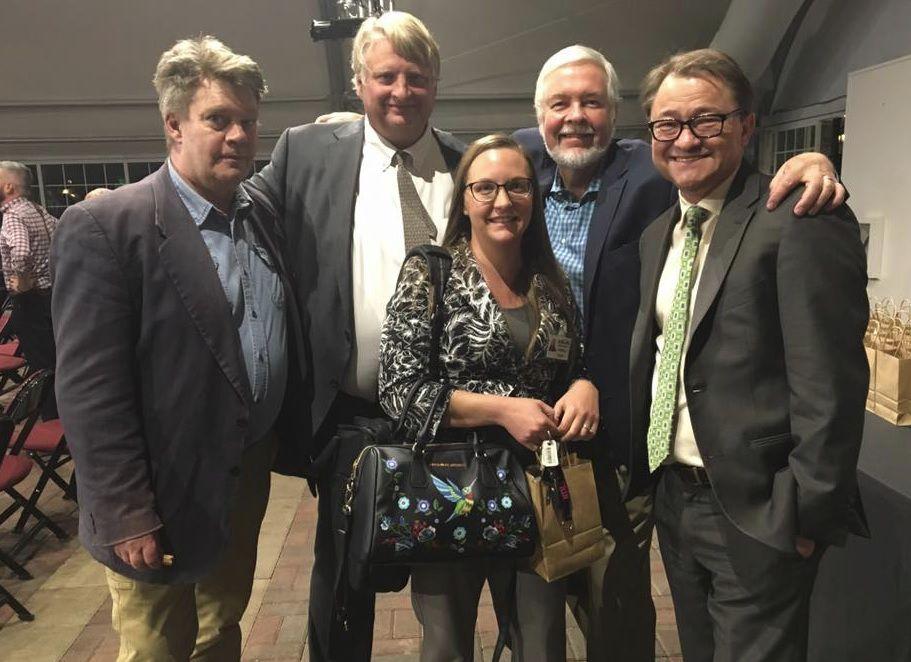 On the one hand: Last month we prematurely posted a website news brief that quoted some Twitter comments from opponents of Sen. Cory Gardner complaining about his stance on the Trump impeachment investigation — views we've reported in stories before and since. I took the item offline shortly after it was posted to give myself some time to look at it — but not before it was cached, archived, linked to, etc., and caught the attention of Gardner foes who know a conspiracy when they see one.
Alan Franklin, political director of lefty ProgressNow Colorado, who I gather does not want to see the Republican from Yuma re-elected, accused me on Twitter of "censoring a Cory Gardner story SOMEBODY didn't like." Along the way he fragged a couple of my colleagues who had nothing to do with taking the item down.
On the other hand: When Marianne earlier this week reported on a number of salaried aides to state elected officials from both major parties who also received cash from groups that support political causes, she reached out to one of those aides, Jim Pfaff — the $90,000-a-year chief of staff to righty House Minority Leader Patrick Neville, R-Castle Rock, and a recipient of $4,000 from a political committee controlled by Neville's brother Joe — for a comment.
Here's what Pfaff replied via email: "I know it's of utmost importance for you and your liberal friends to document for your readers all the details about our political operations. That's not happening. It's also abundantly clear you would get your journalistic jollies being able to say in print I didn't respond. You have my response. And I expect it to be printed in its entirety."
Sailing straight down the middle means that, sometimes, you take fire from both sides, and damn the truth. That's the sweet spot that Colorado Politics steers for, and always will.
As of Oct. 19, Mark Harden is former managing editor of Colorado Politics. Reach him at [email protected].