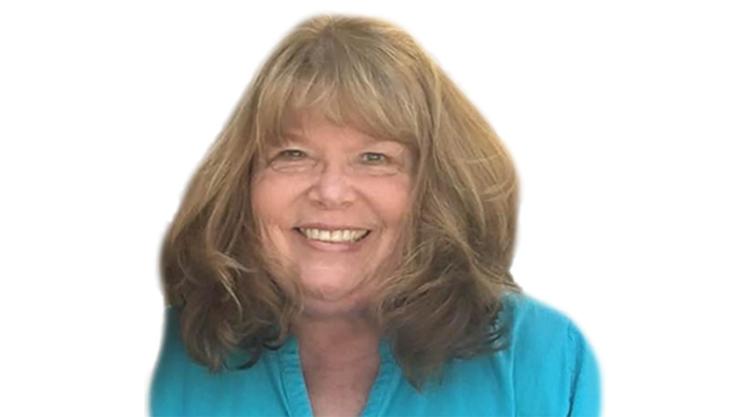 Years ago, while on assignment in Albuquerque, N.M., I met a woman who casually asked during lunch one day, "Why isn't your generation up in arms over attempts to make abortion illegal?"
She admitted undergoing three backroom abortions, including one that nearly killed her. The first two were during college.
"You would have thought I would have learned after the first one," she said.
The last one was during her marriage when she got pregnant with their third child closely after No. 2 was born, which was right after No. 1.
When we met, she was in her 60s, and I was in my 30s.
The shock of her revealing her abortion history was almost as great as her belief that the country was moving toward overturning Roe vs. Wade.
I graduated from high school in 1975, two years after the landmark Supreme Court decision that established a woman's legal right to choose an abortion.
But I don't remember having discussions about that with my classmates. We argued about Watergate.
I was a voracious reader, often finishing books I found in homes where I was babysitting. That's why as a youngster at St. Agnes School I did book reports on Leon Uris' "Exodus" while my classmates talked about "Lassie Come Home." It was one thing to talk about the birth of Israel, but the nun wasn't so happy when I reviewed a John Updike book with a scene about an abortion.
I didn't realize it then, but illegal abortions were happening in my hometown. I discovered that years later when I had moved out of state and subscribed to the weekly paper.
Every now and then the "25 years ago or 50 years ago" column contained an item about a med student at the university being charged with performing an abortion. The newspaper's arrival in the mail served as a grim reminder that there was more to college than finals and football games.
I left The Albuquerque Tribune in 1993 to work for the Rocky Mountain News in Denver as a police reporter. From the Oct. 6, 1994 edition:
A daily protest outside a Planned Parenthood clinic in Denver turned violent Wednesday as abortion foes and employees fought.
Each side blamed the other for the 8:35 a.m. melee at the Planned Parenthood abortion clinic, 2030 E. 20th Ave. Three protesters were injured.
A Denver man who witnessed a peaceful demonstration at the clinic as he drove his daughter to school at 8:20 a.m. was stunned by what he saw upon his return.
"I was shocked to see . . . blood and police," Nick Vigil said.
It was big news in 1999 when the Colorado Supreme Court upheld the so-called "bubble law," which created a protective bubble of eight feet around people who didn't want to be approached at medical clinics.
The Colorado legislature had passed the bill five years earlier. One of its co-sponsors, then-state Rep. Diana DeGette, got elected to Congress and the Denver Democrat now is co-chair of the Congressional Pro-Choice Caucus.
A year after the court decision, I started covering the legislature and politics so I regularly wrote about abortion.
One story I didn't write was about the new lieutenant governor, Jane Norton, who took office in 2003, the year Roe vs. Wade turned 30. Like so many folks at the Capitol, she went looking through the tunnels underneath the Gold Dome for furniture for her office. She decided on the desk Republic Gov. John Love used during his tenure.
Norton was strongly anti-abortion and I didn't have the heart to tell her that desk was likely where the governor on April 25, 1967, signed the bill making Colorado the first state in the nation to allow abortion in certain instances, including incest or detection of a physical abnormality.
The state representative who introduced the bill, Democrat Dick Lamm, wondered if it might be the end of his political career. Instead he went on to serve three terms as Colorado governor.
I unwittingly became part of the debate in 2014 when I covered the U.S. Senate race for The Denver Post. One of my stories:
If Colorado's U.S. Senate race were a movie, the set would be a gynecologist's office, complete with an exam table and a set of stirrups.
Personhood. Abortion. The pill.
Women's health issues have dominated the race ever since Rep. Cory Gardner gave up a safe congressional seat for a chance to unseat Democratic Sen. Mark Udall and dropped a bombshell:
In March, Gardner announced he no longer supported "personhood" ballot measures, which Colorado voters overwhelmingly defeated amid criticism they would outlaw abortion and ban certain forms of birth control.
Udall's campaign called the move a "cheap election-year trick."
Gardner would narrowly win and some on the left blamed me. They pointed out that during a debate I noted that the right had nicknamed the senator "Mark Uterus," and they accused me of not exploring Gardner's reproductive record closely enough. Other Democrats blamed Udall's campaign strategy.
I took a buyout from the Post in 2015 and wound up working for Secretary of State Wayne Williams, a Republican. One day in my office he picked up a donations form from my desk, and was shocked to see I had penciled in "Planned Parenthood." Williams was adopted, and he quickly reminded me of that, saying I wouldn't have this job that I loved if his birth mother had undergone an abortion.
"I'm sure your birth mother got mammograms," I replied.
Just recently, a visiting relative who was single when she delivered a baby years ago in Denver said Planned Parenthood provided all her prenatal care.
I've often wondered whether advances in medicine played a part in ramping up the abortion debate. My parents had no idea they were getting seven girls and two boys until they arrived. No one looked at sonogram pictures and said, "Oh, look at that little nose."
During that lunch in Albuquerque, I predicted that attempts to roll back Roe vs. Wade would end. Clearly, I was wrong.
=
=
=