Talk about a coincidence.
On a recent Tuesday morning, I was reading comments from students who attended Denver schools back in the days when they were bused to neighborhoods across town. A couple of hours later, I was at an event honoring Monte Pascoe, the "man for all seasons" who was instrumental in Denver's desegregation.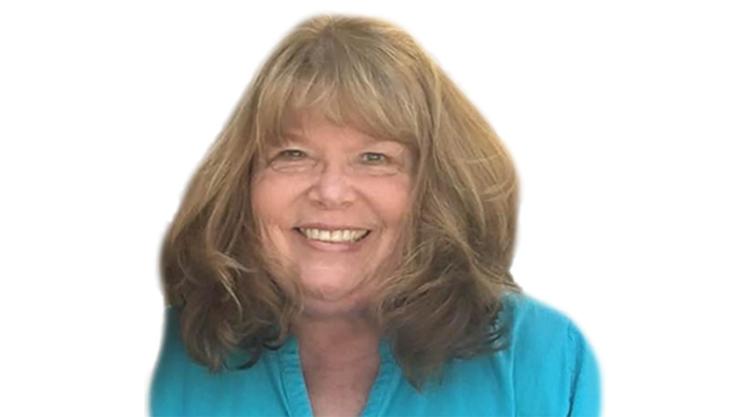 I remember the 1995 court order that ended desegregation in Denver. I had lived in Colorado all of two years and I was surprised that a town in the West was under a busing decree.
But I never paid attention to the details until two presidential contenders, Kamala Harris and Joe Biden, tangled over busing during the first Democrat debate in June. The California senator, who is black, criticized Biden's opposition in the 1970s to court-ordered busing when he was a U.S. senator.
That pushed the issue back into the limelight and led to a June 24 story by Chalkbeat Colorado, which writes about education.
"Desegregation in Denver played out as it had in many places. Resistance, especially from white opponents, was fierce and at times even violent," wrote Erica Meltzer, Chalkbeat's Colorado bureau chief. "More often, families with means — usually white families — simply opted out, moving to the suburbs rather than sending their children on long bus rides to schools they considered subpar."
I was reading Meltzer's story when I looked at my watch and grabbed my keys. I didn't want to be late for the Denver Metro Chamber of Commerce's State of the City lunch on July 30 with area mayors. I had no idea that Denver's mayor hands out an award at the event to someone who exemplifies the civic leadership qualities demonstrated by Pascoe.
A brief video talked about Pascoe's early years. A three-sport athlete at East High School. The outstanding senior at Dartmouth College. A Stanford Law graduate, who then moved back to Denver, where he and his wife Pat raised three children.
"He helped shape the history of Denver, running for the school board on a pro-integration platform," a narrator says.
Pascoe lost, but he backed what is known as the Keyes lawsuit heard by the U.S. District Court in Denver. The case, which went all the way to the U.S. Supreme Court, resulted in the desegregation of Denver Public Schools.
Pascoe's bio is pretty impressive. The guy devoted his life to making Denver and Colorado better. He served on a variety of boards, including the Iliff School of Theology, Denver Water, Colorado School of Mines and more.
The former chairman of the Colorado Democratic Party, Pascoe helped lawmaker Dick Lamm become governor in 1974. Lamm later appointed Pascoe director of the Colorado Department of Natural Resources.
"Shakespeare had the term 'A Man For All Seasons,' which meant a multi-talented person," Lamm says in the video. "That was Monte Pascoe."
Former U.S. Sen. Gary Hart praised Pascoe's knowledge of water law, noting in Colorado "water is everything."
Pascoe worked at the Ireland Stapleton Pryor & Pascoe law firm for 46 years, until his death in 2006 at age 71. That's when the Denver Civic Leadership Award was created to honor his legacy; Pascoe posthumously received the first award.
Denver Mayor Michael Hancock presented the winner of this year's Monte Pascoe award to attorney Damian J. Arguello, who founded the Colorado Insurance Law Center. Like Pacoe, he serves on a number of boards and works pro bono. (Past winners include former First Lady Dottie Lamm and former Colorado Republican Party Chairman Don Bain.)
After the event I ran into Pascoe's widow, who used to be a state senator. I told Pat Pascoe how impressed I was with her husband and how I learned things about him I had never known.
He ran for Denver mayor in 1983, when the crowded field of candidates included the three-term incumbent, Bill McNichols, and two lawmakers, Federico Peña and Wellington Webb. Peña became the city's first Hispanic mayor and eight years later Webb became its first black mayor.
When the chamber lunch ended, I went home and finished reading the Chalkbeat story. The comments from students who were bused were fascinating.
Dixon Beaty was an eighth grader living in affluent Hilltop near Cranmer Park. He graduated in 1986 from Manual High School, one of the first Denver schools to educate blacks.
"I was apparently squandering my white privilege by misbehaving at Graland Country Day School. Hoping to scare me straight, my mother arranged for me to visit Manual High ... The visit was a revelation of freedom and diversity," Beaty told Chalkbeat.
"I called my mother's bluff and enrolled at Manual immediately. I am grateful to have been yanked from an all-white private school and exposed to the other side of Denver," Beaty said. "The experience convinced me that we should all be in the same boat."
But student Aracely Paz de Lara, who was bused from northwest Denver to Samuels Elementary in southeast Denver, had a different viewpoint.
"It was tiring, getting to the bus stop for 7 a.m. pickup so we could make the 30-45 minute commute. We knew the rich kids thought we lived in a bad neighborhood. They could never come to our houses for sleepovers or playdates," she told Chalkbeat.
"I began to understand racism and classism at an early age even though I didn't know what it was called."
A day after the lunch, Harris and Biden resumed their argument over desegregation during the second set of debates. Another presidential candidate, U.S. Sen. Michael Bennet of Colorado, a former Denver Public Schools superintendent, said segregation still exists.
"We need a conversation about what's happening now, and when there's a group of kids in this country that don't get preschool through no fault of their own and another group does -- equal is not equal," Bennet said.
The debate audience cheered when the senator took a dig at President Donald Trump, saying "kids belong in classrooms, not cages."
That got me to thinking. I was pretty sure my friend, Andrew Hudson, who I met when he was Mayor Webb's spokesman, had been bused, so I called him.
Before forced segregation in Denver, parents could voluntarily send their children to schools across town. Hudson's parents, who were music teachers, wanted their white children to go to black schools, so he attended first grade at Hallett Elementary in northeast Denver. The court had ordered Denver Public Schools to desegregate by the time the next school year rolled around.
"We were the first generation of kids to be bused and I went to five different schools in four years," Hudson said. "They were still tinkering with the formula."
He could have gone to his neighborhood high school, George Washington, but he chose to attend Manual because he thought the band director was exceptional.
"It was a great experience, a very diverse experience," Hudson said of desegregation. "But it was clear that some kids had a seat at the table from the time they were born and others did not."
Here's to Monte Pascoe, who worked to get everyone a seat.
Lynn Bartels can be reached at againlynn@gmail.com.
-
-
-
-
-
-