At various times in my life I've been a Democrat, a Republican or an unaffiliated voter. I would register, move on and not think about it, sometimes for years.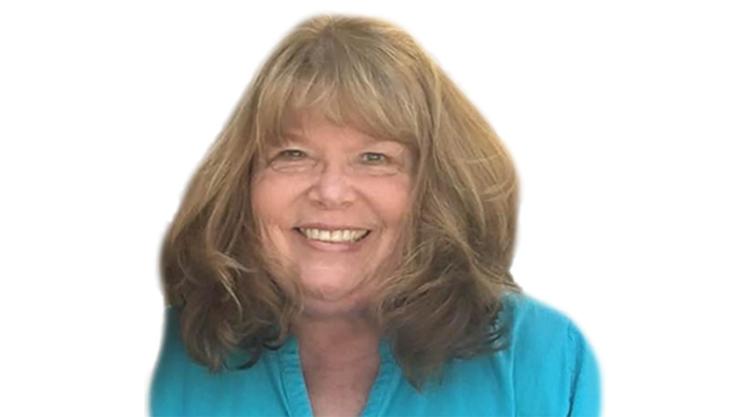 But in recent months I've really struggled with party politics.
I've talked about my registration history before, about how after graduating from college in 1980 I moved to Gallup, New Mexico, for my first reporting job, with The Gallup Independent. When I registered to vote, I asked about the state's party makeup. Overwhelmingly Democrat, I was told. I registered Republican.
I moved to Colorado in 1993 to take a job at the Rocky Mountain News. That's when I heard about voters who choose not to be a member of any organized political party and are listed as unaffiliated. Of course that brought to mind the famous Will Rogers quote, "I am not a member of any organized party -- I'm a Democrat."
I was told Republicans currently had the edge, but the state was basically a third, a third, a third. Sign me up as a Democrat, I said.
In the next general election, in 1994, I got a look at the one-third formula. Of Colorado's 2,033,094 registered voters, 34.2% were Republican, 32.8% were Democrats, and 32.7% were unaffiliated.
I remained a Democrat for a number of years before becoming an unaffiliated voter.
Then in 2010, just days before the primary election, I registered Republican. By doing so, I got to participate in three big GOP primaries, for governor, U.S. senator and state treasurer. Remember Scott McInnis and Dan Maes? How about Jane Norton and Ken Buck? Or J.J. Ament and Walker Stapleton?
I stayed a Republican. That means the trolls on social media who claimed I registered as a Republican in 2015 just so Colorado Secretary of State Wayne Williams would hire me as his spokeswoman were, as usual, blowing smoke. In fact, Williams would later say he wasn't sure which party I belonged to.
That's because I never vote a straight party ticket. I was a Democrat when I voted for Republican John Suthers for attorney general in 2006, and I was a Republican when I voted for Democrat John Hickenlooper for governor in 2010. I was a Republican when I held my nose and voted for Democrat Hillary Clinton for president in 2016 because I was so alarmed by Donald Trump.
And what does being a Republican or a Democrat even mean? Conventional wisdom says Republican Ronald Reagan and Democrat John F. Kennedy couldn't get elected president these days. They'd never make it past their primaries.
Last year was the first time unaffiliated voters in Colorado could automatically vote in a primary election without officially declaring to be a member of one party or another. They could only vote one party's ballot though.
I had voted against the measure that allowed that to happen, but the times they were a changin'.
More Coloradans chose not to affiliate with either the Republican or Democratic parties and they wanted a say in the candidates who would be on the general election ballot in November. (By the way, the latest statewide registration shows that of Colorado's 3,436,906 active voters, unaffiliated voters account for 39%, Democrats 30.2% and Republicans 28.5%.)
If Trump's victory was the first sign Republicans would be in trouble in Colorado in 2018, the second was the number of unaffiliated voters who opted to vote Democrat ballots.
"Wayne's going to lose," I started telling people last August.
Some top Democrats didn't believe me and I don't blame them. Election security was a hot national topic, Williams was considered a leader and The Washington Post had lauded him in a story about "How Colorado came to be the safest state to cast a vote."
But I remember covering Democrat Ed Perlmutter's first congressional race, in 2006. The war had dragged on and President George W. Bush's approval ratings kept tumbling. When Perlmutter knocked on doors in Jefferson, Adams and Arapahoe counties, he was told more than once, "I don't care who you are; I'm not voting for you if you're a Republican."
Democrats kicked butt in Colorado that year, but the anti-GOP sentiment was nothing like we've seen in Colorado since Trump's election. Democrats obliterated Republicans up and down the ballot last November. Williams lost his re-election bid to Jena Griswold, a Democrat who hadn't even bothered to vote in some elections.
Now I faced a dilemma. Earlier I had decided I was going to switch to unaffiliated after the election. Some one-time Republicans -- former state Rep. Rob Witwer and former state Senate candidate Mario Nicolais, both of Jefferson County -- had already taken the plunge. So had Sen. Cheri Jahn of Wheat Ridge, who left the Democratic Party. They're people I respect.
But the timing felt off. Hadn't I always registered with the underdog? And what about the Republicans I really like, such as Rep. Hugh McKean of Loveland and Sen. Don Coram of Montrose?
I was glad I had decided to remain a Republican when the 2019 legislative session unfolded. Democratic lawmakers tried to pull the state to the left in a way former Speaker Andrew Romanoff and House Majority Leader Alice Madden hadn't when Democrats won control in 2004 in a shocker.
Then came the recall attempts this year.
A group of Republicans tried to recall state Democrat Rep. Tom Sullivan of Centennial, who did exactly what he had said he would do. He pushed for tighter gun laws in hopes other Coloradans wouldn't have to endure what he did when his son was killed during the Aurora theater massacre.
I publicly contemplated changing my voter registration.
The recall effort was rescinded but it unwittingly turned out to be a brilliant fundraising tool for the Democrats.
The recall effort actually was designed to make money for the right-wing Rocky Mountain Gun Owners. RMGO founder Dudley Brown makes a living claiming Democrats are trying to take away our guns. In the process, he has winged good Republicans who would make great lawmakers.
Now more futile recall efforts are underway, this time for Gov. Jared Polis and Sens. Brittany Pettersen of Lakewood and Pete Lee of Colorado Springs, all Democrats. (The Pettersen petition was withdrawn because of an error in the recall statement, but her opponents intend to refile.)
But an interesting wrinkle has turned up, courtesy of Joshua Hosler, former chairman of the El Paso County Republican Party who served in the Marines in Afghanistan. In a blistering opinion piece in The Denver Post earlier this month, he took on Brown and the RMGO.
"I must reveal the Rocky Mountain Gun Owners organization for what it is: Colorado's Taliban," Hosler said.
He pointed to its bullying tactics and said when he publicly criticized RMGO and the Sullivan recall, he received anonymous threats. Then he said the top staffer for the state House GOP leadership threatened him.
That decided it for me. I'll stay Republican because we have members willing to take on the bully wing of the party.
Well, next year there is a Democratic presidential primary and the Democratic U.S. Senate primary, where Romanoff and Madden are among the more than a dozen candidates trying to unseat Republican Cory Gardner.
If I do switch to unaffiliated to vote in those two races, who knows how long I'll stay that way?
I do know that come November, I'll vote for the person, not the party.