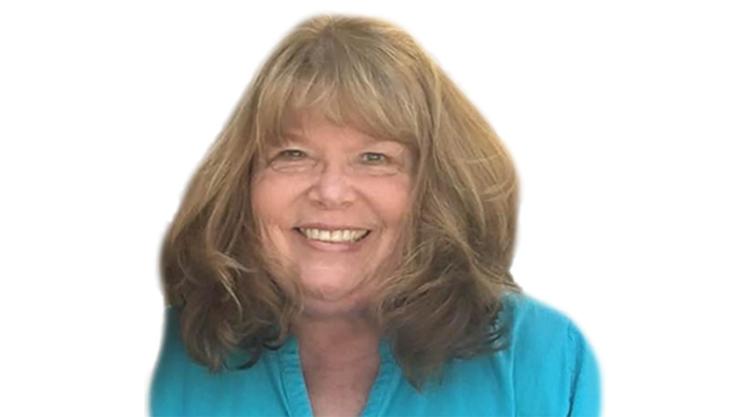 A week before the Denver mayoral runoff, I did what I said I wasn't going to do: I donated another $50 to Denver Mayor Michael Hancock's re-election campaign.
I donated the first $50 while attending a fundraiser for the mayor at former state Sen. Lucia Guzman's house in north Denver on April 12.  I told the host it was the most I could do financially. I lost my job as spokeswoman for the Secretary of State's office in the Democratic tidal wave that rocked Colorado last November, and I'm now paying for my own health care. The monthly check for COBRA coverage is a killer.
At that fundraiser, Hancock said polling showed he was in first place, followed by Jamie Giellis, Lisa Calderón and Penfield Tate. The mayor got the order right, although I don't think he figured he'd fall below 40 percent of the vote. But on May 7, Hancock received 39 percent of the vote, not the 50 percent plus one he needed to avoid a runoff.
Many observers have described the next four weeks as nasty. Having covered politics for a good chunk of my 35-year-career as a reporter, I found the play-by-play fascinating. Press conferences. Debates. Nasty ads. Clumsy mailings. The spotlight now turned to Giellis.
Hancock cruised to re-election over Giellis 56 percent to 44 percent.
Two days later, Westword published what it called: "Jamie Giellis' Brutally Honest Denver Election Post-Mortem."
"I definitely think the four-to-one spending advantage and all the resources the mayor had to go after me from every direction made a big, big difference," Giellis told Michael Roberts. "Michael Hancock's campaign was funded by a lot of people who have a lot at stake and who want to see their initiatives through."
True, some big-name developers and consulting firms helped finance Hancock's re-election bid, but so did people like me. And something happened during that runoff that made me whip out my checkbook a second time.
It wasn't Giellis' flub when trying to figure out what the NAACP stands for, although she might have boned up on it considering her opponent is black. The National Association for the Advancement of Colored People has been around since 1909, which might explain its name.
"I didn't think you were supposed to say 'colored people' anymore," a millennial told me after a video of Giellis' performance made the political rounds. "I thought you were supposed to say 'black' or 'African-American.'"
And it wasn't Giellis' 10-year-old tweet inquiring why "so many cities feel it is necessary to have a 'Chinatown.'" A better question might have been "Why don't they have more?" considering Chinese immigrants helped build America, particularly the West.
No, it was the story in The Denver Post about Giellis' time as the president of the River North Art District that motivated me. In 2018, under her guidance, the organization's board voted to move from an $800-a-month room on Blake Street to an $8,200-a-month suite.
After reporter Andrew Kenney's May 23 article, three people who were quoted wrote a guest commentary saying they felt they needed to clarify their issues with Giellis, specifically her "poor financial decision-making."
"What we have seen in working with Giellis is an unwillingness to take responsibility for her failed decision-making and an eager willingness to point the blame at others when things go wrong," they wrote.
POW! That to me was a knockout punch.
Earlier this year, mayoral candidate Tate asked to meet with me. I covered him when he served in the Colorado legislature, where he was known for his financial smarts, and I covered his first mayoral run, in 2003, where he came in third in the first round of voting.
"Do you really think Hancock is beatable?" I asked.
Tate outlined what he saw as the mayor's problems, including out-of-control traffic and housing costs in part because of wild growth. Then there were Hancock's completely inappropriate text messages to a female cop on his security detail. A couple of political consultants had already told me they thought Hancock was vulnerable, particularly in this #MeToo era.
Hancock was an idiot for sending the texts, but the fact that they were released five years after they were written and during a time when the detective faced disciplinary action over a botched warrant has always made me suspicious.
"A lot of people tell me they're supporting Hancock because of Alan Salazar," Tate said.
Ah, Alan Salazar, one of the best politicos in Colorado. He worked for former governors Roy Romer and John Hickenlooper, and was chief of staff for Mark Udall when he was in the U.S. House, and served as senior advisor to Hillary Clinton in her presidential campaign.
Salazar is sharp, trustworthy and an all-around good guy. Hancock was smart to hire him as his chief of staff in October 2016.
"Alan is one of the reasons I'm supporting Hancock," I told Tate. I can still see the look of dismay on his face.
But when it came down to it, I said to Tate, I see no reason for a regime change. My trash gets picked up on time and the cops respond when I call about the nightmare neighbors across the street. Yes, we have growth, but I moved to Colorado in 1993 when the economy was rebounding yet people still bore scars from the 1980s fallout.
Colorado's boom-bust cycle has repeated itself several times. Our good times lead to our challenging times, and I believe it's better to have problems from boom than bust.
My biggest criticism of Hancock is the same complaint I had about his predecessors: The relentless fireworks that begin in June and go on for weeks. Fireworks are, as Bob Beauprez used to say, "EE-leagle."
Was Hancock beatable? Well, three incumbents on the City Council, two of them Hancock allies, lost their jobs. That suggests he might have struggled more against an experienced candidate with a better campaign.
Give Giellis a break, her  supporters said, it's her first foray into politics. Well, another political neophyte vied for Denver mayor in 2003, and I can tell you that John Hickenlooper ran a nearly flawless campaign.  In the runoff that year, Hickenlooper and Hancock, who was running for a seat on the Denver City Council, trounced their opponents, each getting more than 60 percent of the vote.
I've encountered Hancock countless times over the years and he always has a smile on his face, but the happiest might have been when he cruised to re-election on June 4.
I consider my $100 donation an investment in Denver.