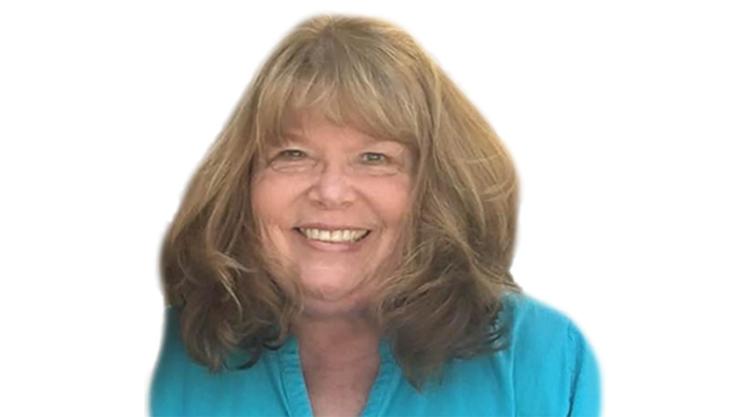 Every now and then I see something on Facebook that blows my mind. This time the post was courtesy of Joan Fitz-Gerald, the first woman president of the Colorado Senate.
"Leaving our wedding reception 47 years ago today," she wrote on July 22, featuring a picture that showed the young bride and her husband, John.
I was one of the people who posted an OMG comment. I looked at that picture for a long time. Honey-colored and wheat-colored hair. Flawless skin. I was in awe.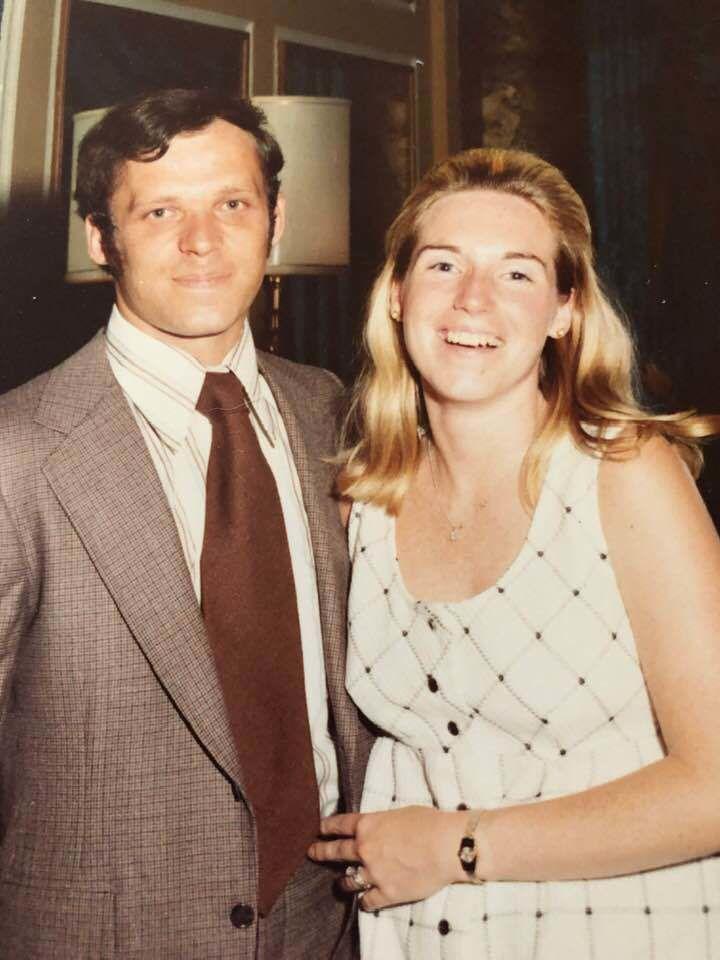 The Fitz-Geralds moved to Colorado five years later. She served two terms as the Jefferson County clerk and recorder and then was elected to the state Senate.
Fitz-Gerald was 56 when her colleagues elected her Senate president at the start of the 2005 session. She's now 71.
The last time I saw her was in 2018 when a slew of former senators gathered in the chamber to honor Sen. Ken Kester, a beloved politician who had passed away. Fitz-Gerald looked just the same to me as she did when she was a lawmaker, although nearly a decade had passed.  
Enough people commented on Fitz-Gerald's Facebook post that she added her own remark: "I don't need a Russian app to tell me what I'll look like when I'm old," she said.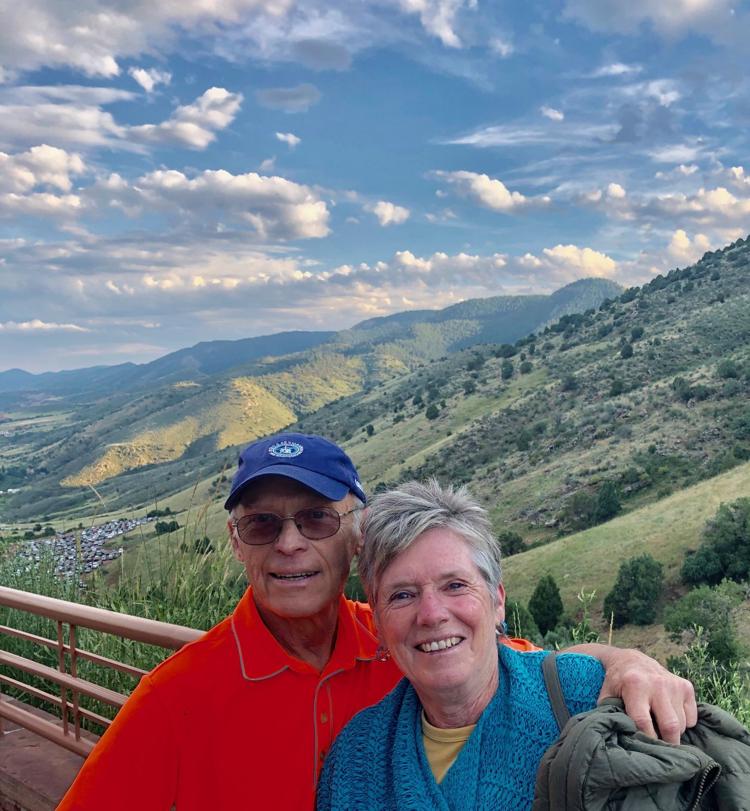 The reality is, those of us who are lucky enough to age know what time does to you.
"I'm thinking of letting it go gray," more than one girlfriend has said to me in the past couple years. "Highlights forever," is always my response.  
"You have a lot of freckles on your hand," my niece recently said. "I wish," I replied. "Those are old age spots."
Colorado is getting older, too.
The Colorado Health Institute reports that one in seven Coloradans, or 13.8% of the population, is 65 or older. By 2050, this will increase  to one in five. By then the number of older adults in Colorado is expected to double to 1.7 million, which the institute reported is more than the current populations of Denver, Colorado Springs and Aurora combined.
Aging has always intrigued me.
I devoured obituaries in my weekly newspaper when I was growing up in southeastern South Dakota.  I was fascinated at how many people had been born in Norway.
One of my favorite books was Bess Streeter Aldrich's "A Lantern in Her Hand." Beautiful young Abbie Mackenzie with her reddish-brown flowing hair is interested in singing and the arts, but marries a young farmer in 1865. She and Will Deal move to the Nebraska territory, where they endure the hardships of being pioneers on the prairie.
It was her children who would go on to paint and sing.
Years go by and a granddaughter who is about to be married suggests her 80-year-old grandmother get a permanent before the wedding. The granddaughter feels a strand of Abbie Deal's white hair and notes it looks as if it might have held at one point.
Oh, why couldn't they know? Why did an old woman seem always to have been old? Abbie was back on the knoll near the Big Woods, singing, her head thrown back, her thick hair curling and rippling over her creamy white shoulders. Why couldn't they understand that once she had kept a tryst with Youth? Why didn't they realize that some day, they, too, must hold rendezvous with Age?
"Yes," said old Abbie Deal, simply, "it used to be quite curly."
When my grandmother died in 1992, she wanted me to have her collection of family photos hanging in the office because I had spent so much time looking at the black-and-white portraits when I was younger. The little girls often wore big bows. Sometimes no one smiled.
My grandfather was the third youngest of 11 kids, and I loved the picture of his family when he was a small boy. When I inherited the picture, I turned it over.  Taped on the back was a piece of paper in my handwriting with all their names, left to right, first row, second row. Mabel, George, Roy, Ollie, Minnie and so on. Freddie was my grandfather.
When I saw that paper, I remembered I had asked Grandpa Bartels for the information and had carefully written it down. Apparently I was destined to become a journalist; I already knew captions were so important.
One of my favorite features for the Rocky Mountain News was "Columbine 2002: The Last Class."
"They were only 14 or 15 then, freshmen -- babies really -- in love with the idea of being in high school and having lockers and dreaming of that time when they, too, would get to pull senior pranks," I wrote.
"That's what they thought was happening that day in April when they heard 'Pop! Pop! Pop!' and saw their classmates rush to the cafeteria window."
Now these freshmen were seniors, the last class of students to run for their lives on April 20, 1999, when seniors Eric Harris and Dylan Klebod unleashed their fury. I asked every student I interviewed for their freshman and senior pictures and those photos appeared with the stories.
Four short years and yet the transformations were enough to spur reader comments on the changes.
I was fascinated when The New York Times Magazine in 2014 wrote about the four Brown sisters, who had been photographed every year for 40 years by a brother-in-law. Each photo shows them standing in the same order. Viewed one by one, the evolution since the first picture was taken in 1975 is so gradual. But put together the first picture and the last one, taken in 2014, and the changes seemed almost haunting.
Maybe it was the date that got me because I graduated from high school in 1975. Maybe it was the story that accompanied the pictures.
"Even as the images tell us, in no uncertain terms, that this is what it looks like to grow old, this is the irrefutable truth, we also learn: This is what endurance looks like," author Susan Minot wrote.
"The cumulative effect is dizzying and powerful. When 36 prints were exhibited in a gallery in Granada, Spain, viewers openly wept."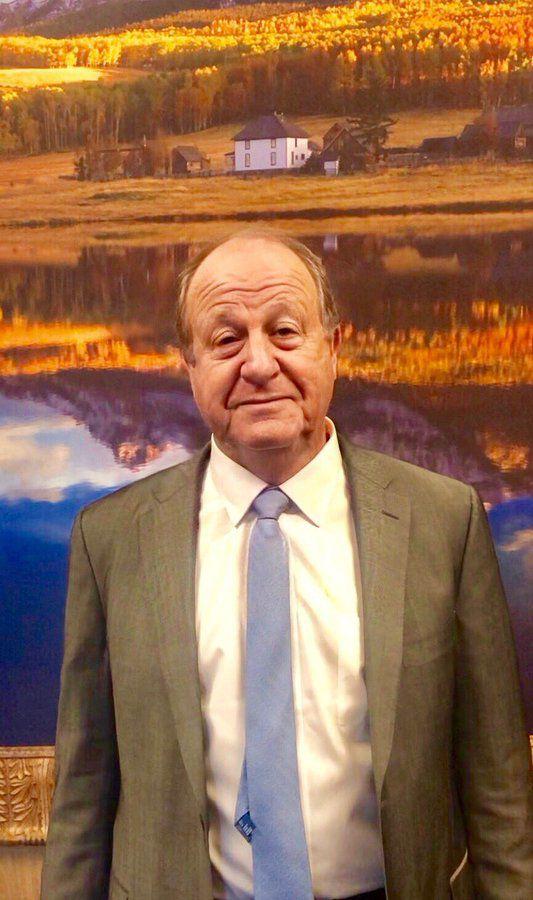 The "Russian app" that Fitz-Gerald referred to is FaceApp, which alters photos to make a person look younger or older.
"It's silly. It's fun. And it's scaring a lot of Americans," the Times reported.
"The Democratic National Committee sent out an alert imploring those who work on presidential campaigns to delete the app from their phones, largely because FaceApp's creator, Wireless Lab, is based in St. Petersburg, Russia."
The Russians! No wonder the DNC is on alert. The Russians interfered with the 2016 presidential election by hacking Democratic Party emails and planting Facebook posts, all designed to change public opinion.
The warning, though, hasn't stopped all politicians from avoiding FaceApp.
"Well, I guess this is what 6 months being Governor does to you" Gov. Jared Polis tweeted on his personal account.
Gov. Polis, well, he's no Joan Fitz-Gerald.
Contact Lynn Bartels at againlynn@gmail.com.
-
-
-
-
-