Part of the joy of covering politics is getting to know politicians as elected officials but also as people who have families and lives outside the buildings they work in.
I was thinking of that as I drove to Colorado Springs recently for a reception to honor Nick Stephens and his wife, Brittany, who were married in Pennsylvania in August. Nick is the son of former Senate Majority Leader Amy Stephens and Monument Town Trustee Ron Stephens.
Years ago I got hammered on Twitter for crying when the state Senate said goodbye to some of my favorite lawmakers. I had no business covering politics, someone opined, if I was sentimental about "those people."
Please. That's the fun part of covering politics, a beat that often involves long hours, way too many meetings and dust-ups with those who represent us.
So many elected officials — and the staff members who support them — give up so much of their personal lives, whether they work in Washington or under the Gold Dome.
I was honored to be invited to weddings and baby showers and bat mitzvahs, of knowing family histories.
State Sen. Bill Thiebaut and his wife, Mary Ann, raised 15 children. That's a remarkable number, considering the Pueblo Democrat spent half the year in Denver.
Former Gov. Bill Owens' children never knew a life outside of politics. Frances Owens was pregnant with Monica when the Arapahoe County Republican was first elected to the state House in 1982. Sons Mark and Brett followed as Owens was elected to the Senate, as state treasurer and then as governor in 1998.
Owens was term limited in 2006, and Democrat Bill Ritter, the former Denver district attorney, and Republican Bob Beauprez, a congressman from the 7th District, were vying to succeed him.
I got wind that the Beauprez campaign was worried I might be too cozy with Ritter. Well, I said, he did become district attorney in 1993, shortly before I started my job as the night cops reporter for the Rocky Mountain News. So yes, I knew him.
But, I said, the Ritter folks didn't appear to be too concerned that I had attended a reception honoring Beauprez's daughter, Melanie, who married the congressman's campaign spokesman, Allen Fuller. The two met on Beauprez's first congressional campaign, in 2002, and married two years later.
During that campaign, Beauprez mistakenly referred to the Two Forks dam project as "Twin Forks." When asked how the congressional candidate could have made such a mistake, Fuller famously replied in his first interview in Colorado, "Two forks? One fork? Is that on the right or the left?"
The Tennessee native had no idea Denver Water had proposed building a dam at the confluence of the north and south forks of the South Platte River, but the EPA vetoed the project in 1990. Two Forks was a big, big deal.
So, as a wedding gift I went to Goodwill and got two forks and an old wooden display box and put them together. To top it off, I wrapped the gift in newsprint containing copies of The Stump, the Rocky's popular political column that had featured the two forks quote and other memorable moments from the campaign.
When Dick Wadhams, the former chairman of Colorado Republican Party, got married, I used Stump columns as wrapping paper for his gift. Yes, I was invited to his reception, but that didn't stop Wadhams from calling my bosses at the Rocky in 2008 to complain about my coverage of the U.S. Senate campaign between Republican Bob Schaffer and Democrat Mark Udall.
I came up with a different kind of wrapping paper when the House speaker, Republican Frank McNulty of Highlands Ranch, married lobbyist Shannon Csotty in 2011. The crowd was filled with so many politicos from both sides of the aisle that the pastor joked about needing a motion for adjournment.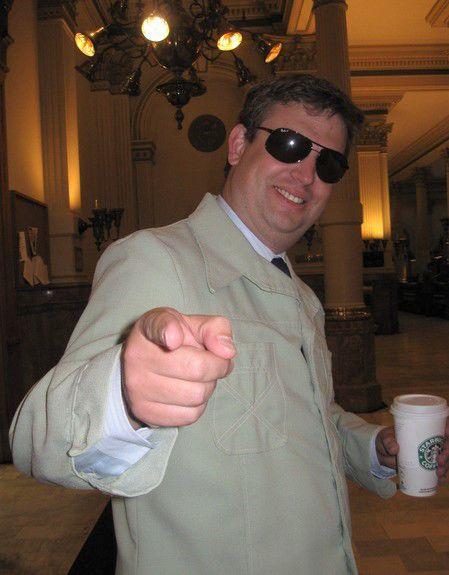 For the wrapping paper, I printed out rows and rows of one of my favorite shots of McNulty, wearing a leisure suit as a joke on April Fool's Day. And the gift? McNulty used to pound the gavel so hard he would break it. He donated one of those damaged gavels to the Denver Republican Party for a fundraiser and I successfully bid on it.
Democrats took control of the House after the 2012 election, and Democrat Mark Ferrandino became speaker. When Ferrandino and his partner, Greg Wertsch, threw a big party after formally adopting their daughter, McNulty and I were the first guests to arrive.
Two years ago, I watched as state Sen. Brittany Pettersen serenaded Ian Silverii, the director of the liberal group Progress Now, with the line "Even though we ain't got money" from "Danny's Song." They had just been married on the lawn of the governor's mansion, in a ceremony attended by the Democratic glitterati.
If you want to know what I gave them, you have to ask the couple.
In early December, I cheered when I opened former Senate Minority Leader Josh Penry's Facebook page and saw that Cherry Creek High School won the state football championship. His son Chase plays on the team. I remember Chase as a husky grade-school kid doing homework in his dad's office at the Capitol.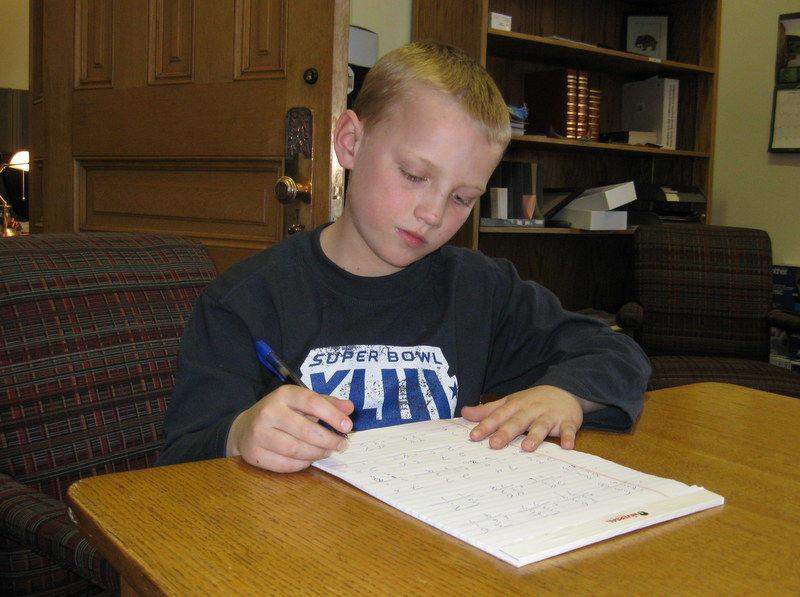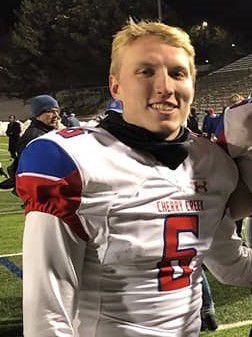 Penry once made a round-trip to Grand Junction one night just to watch Chase play a Little League game.
Facebook also tells me that Karen Middleton's daughter Zoe, who is 11, is almost as tall as her mother. I remember taking pictures of baby Zoe sitting in Middleton's lap in the back row of the House in 2009.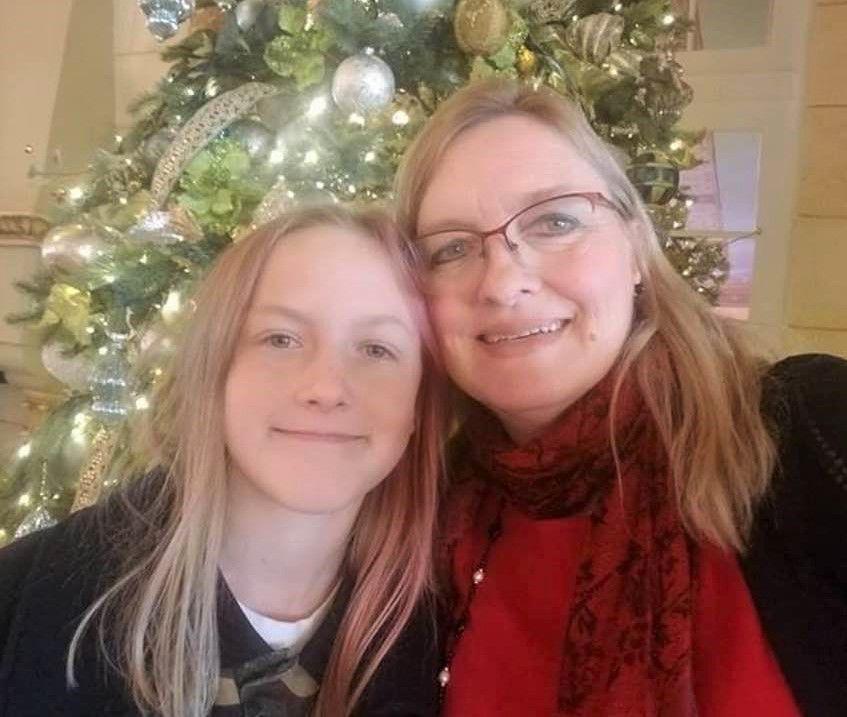 As for the Stephens family, the couple had struggled for years to conceive. All children are blessings, but especially when one arrives after years of praying. Nick was beyond loved and his mother talked about him with such pride.
Like so many lawmakers' children, he made appearances now and then at the Capitol.
I should have placed Mr. and Mrs. Nick Stephens' tiny gift card in a large box and then wrapped it with an old Rocky Mountain News. I would have used the front page that featured the top Democratic leaders after they won control of both chambers of the legislature in a shocker in 2004. They were seated in a vintage Corvette.
Rep. Stephens was miffed that when she and McNulty pulled off the impossible and Republicans won back control of the House in the 2010 election that they didn't get the same star treatment by the press.
She would have laughed at the idea, though. And that's part of the fun of knowing the people you cover.