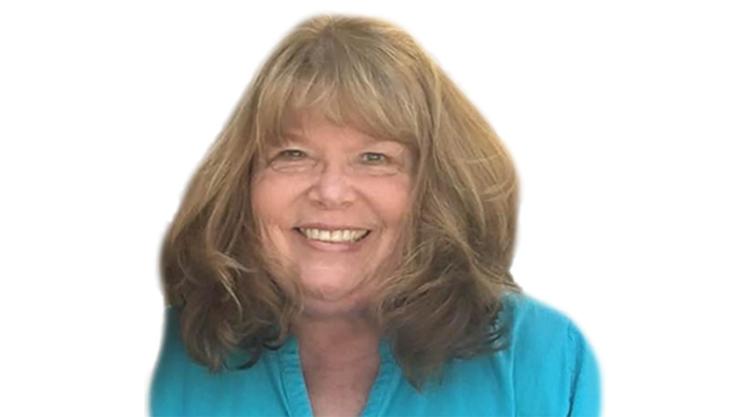 A nasty political war is underway in Jefferson County over a tax measure on the Nov. 5 ballot, but the real ugliness will come next year if voters reject Ballot Issue 1A.
Let's start with $5.4 million in cuts to public safety at the same time that Jefferson County has seen an increase in crime and in the jail's population. And more than $10.7 million in cuts in other county services, including Department of Motor Vehicle operations and restaurant inspections.
And that's just in the first year.
What 1A does is allow Jeffco for the next seven years to keep tax revenue above what it normally would be allowed to keep under the voter-approved Taxpayer's Bill of Rights. That financial maneuver is known as "de-Brucing" in honor of the fiscal curmudgeon Douglas Bruce, who wrote TABOR and got it passed in 1992.
For the record, the very, very, very Republican stronghold of Douglas County voted to permanently de-Bruce back in 1997.
Jefferson County is one of Colorado's swing counties, but the only countywide Republican who survived the 2018 Blue Tsunami was Sheriff Jeff Shrader, and that's probably because no Democrat filed to run against him.
Shrader and another top Republican, District Attorney Peter Weir, who is term-limited after next year, are under attack by their own party for supporting the ballot measure.
And that infuriates Rick Enstrom, a former state wildlife commissioner and president of the Foothills Republicans.
"Jeffco used to be kind of normal," he said. "But now Republicans have such a litmus test that we are doomed to fail. To go after Pete Weir and Jeff Shrader, two of the most upstanding public servants, it just wears me out."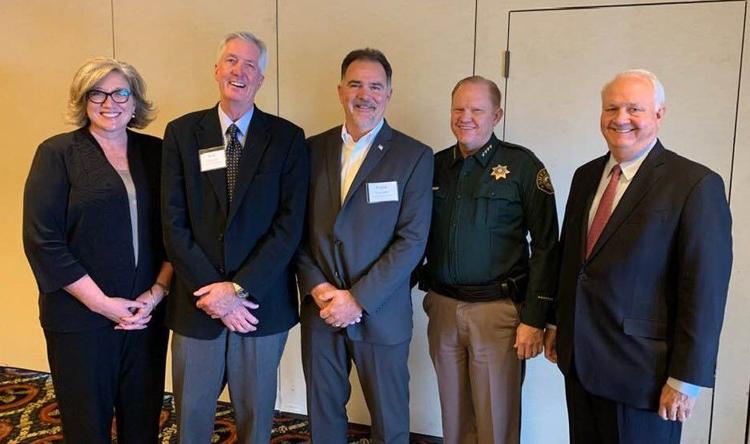 Lakewood mayoral candidate Ramey Johnson recently appeared on talk radio's Chuck & Julie Show on 710 KNUS to talk about her opposition to 1A. Johnson, a Lakewood city councilwoman, noted that the sheriff has been very vocal in his support of the measure and he has supported some candidates running in November.
"I don't know what's been happening behind the scenes," she admitted, but questioned whether "quid pro quo" was involved.
Shrader, a 36-year-veteran of the sheriff's department, has endorsed Johnson's opponent, Lakewood Mayor Adam Paul. But he said that has nothing to do with quid pro quo.
"My interest in endorsing anyone is the candidate's view on public safety," the sheriff said. "And if I didn't advise the citizens of Jefferson County of the consequences of 1A not passing, I would not be doing my job."
The district attorney said the budget crisis "is real." In recent years, Weir cut his elder-abuse and special-victims unit. He shudders to think of the layoffs ahead if 1A fails.
"I'm already cutting to muscle. It's not fat," he said. "And this is while our caseload is growing."
I don't live in Jeffco, but I was a neighbor for more than 20 years. I shopped at grocery stores, big-box outlets and gas stations in Arvada, Wheat Ridge and Lakewood. I contributed to the tax base.
And I applauded commissioners on Facebook when on July 23 they voted to put 1A on the ballot. The seven-year timeout was a compromise, with some wanting to permanently de-Bruce, as Douglas County did.
Democrats Lesley Dahlkemper and Casey Tighe and Republican Libby Szabo took public testimony before the vote. Among those who signed up to speak was former Jeffco commissioner Tina Francone, a Republican who lost her election last November.
Francone talking about living within a budget and not spending like drunken sailors on shore leave. Szabo pointed out that the county was operating on the budget Francone voted for as a commissioner.
"What did you put forward to stop this deficit?" Szabo asked. "If we're drunken sailors, so are you."
Francone also criticized the ballot language, calling it "unintelligible and vague."
"I would have written it differently," Shrader conceded, "but you can't hold out for perfect, not when there is no way to provide the same level of service with an effectively reduced budget."
The ballot measure has plenty of opponents, including longtime Jeffco activist Natalie Menten. She developed the website JeffcoTaxHike.com, which, as Menten puts it, outlines the "wide variety of concerns" with 1A. She contends the measure violates the spirit of TABOR.
"Tell the county that they need to prioritize spending," the website says. "This is a spending problem, not a revenue problem."
Yet I can't shake what I witnessed when I worked for Colorado Secretary of State Wayne Williams.
I saw what happens when a county has to make cuts so deep it's difficult for the government to provide the most basic of services. Las Animas County shut down the courthouse in Trinidad two days a week to save money.
"People were mad because we weren't open for the services we are supposed to provide," said Clerk and Recorder Patricia "Peach" Vigil.
Nancy Cruz, the clerk and recorder in neighboring Huerfano County, remembers Las Animas County farmers and business people driving to Walsenburg and begging her to register their vehicles or record their documents or whatever because their own courthouse was closed. She couldn't help them.
Yes, some things can be done online, but some can't and emergencies happen.
Las Animas County residents had earlier rejected proposals aimed at easing the problem, but in 2017 they finally voted for a tax increase and a de-Brucing measure.
"I don't like to de-Bruce but in some cases it makes sense," said former Las Animas County Commissioner Mack Louden, noting the reduction in services throughout the county.
"Had the situation gone on another year, we'd have seen a lot of turnover in the courthouse. People were taking out second mortgages just to make ends meet after their hours were cut."
Things aren't that bad in Jefferson County.
But the Board of Commissioners meets later this month to discuss the upcoming budget and projected $16.1 million shortfall. If the tax measure fails in the mail election that ends Nov. 5, the cuts will be grim.
Come January, the county said, the first floor of the jail will be closed because of staffing reductions. By 2021, two floors will be closed and, as a result, only certain people who are arrested will be able to be detained as mandated. The district attorney will have to cut elder abuse and special victims services.
The list goes on.
Lynn Bartels can be reached at againlynn@gmail.com.