I once asked my sister Jeanne, who lives in Albuquerque, what she thought of "Breaking Bad."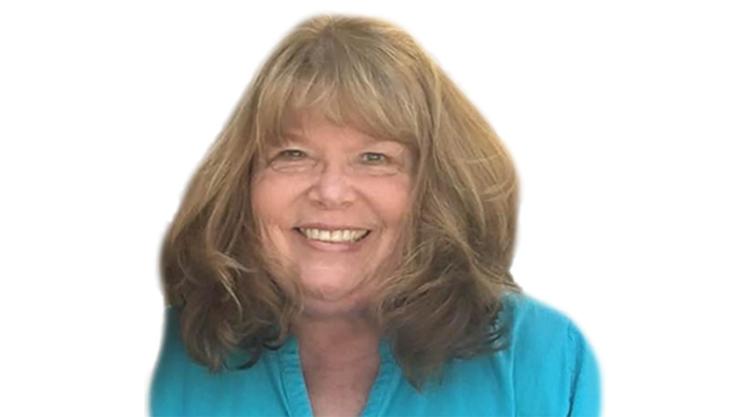 "I watched a couple of episodes but, frankly, we live it every day, so I quit watching," she said.
The Duke City has it share of crime and their neighborhood is famous for break-ins. I laughed but I was bummed. I had just finished binge-watching the TV series and I wanted to go over every bloody, shocking detail of Walter White and his meth empire.
I was reminded of that conversation the other day while listening to Emily Nussbaum, the Pulitzer-prize winning TV critic for the New Yorker, who was being interviewed on National Public Radio. Nussbaum talked about the groundbreaking HBO series "The Sopranos."
That's when it hit me. I rarely watch TV shows when they are the talk of the town. When "The Sopranos" first aired, I was lost when my co-workers talked about it the next day.
Big Pussy? Oh, a character on "The Sopranos."  I thought you were talking about a guy down the hall. For Halloween you guys are going as, who, Tony and Carmela? I finally started watching but it was hit and miss. And the final episode? Fuhgetaboutit.
I think the only time I watched TV with the rest of America was in January 1977 when "Roots" aired while I was in college. These were prehistoric times. No one had TVs in their rooms. In my dorm, P.E.O. Hall at Cottey College in Missouri, we watched those eight nights together in a room off of what was called the parlor.
Some critics blasted the mini-series' authenticity, and noted that names such as "Kunta Kinte" and "Toby" were being used as insults. I, however, was transfixed. The scene that got me the most was the final one, with author Alex Haley going through the family history and then saying he wrote it down in a book called "Roots."
TV has been an off-and-on affair most of my adult life. I didn't even own a set until I saw that one of my favorite books, "Lonesome Dove," was being made into a mini-series to air in 1989. I canceled cable after I found myself watching MTV's "Jackass" night after night, but eventually I caved, got cable back and found myself ordering stuff where I could make Three Easy Payments!
My friend Tonia Twichell once gave me a card with a drawing that said, "St. Clare, the patron saint of television." Inside she had written in her famous scrawl, "Read a book!"
I thought the card was a joke until I Googled "St. Clare" and discovered she was born in 1194. However, Pope Pius XII in 1958 declared her the patron saint of TV because supposedly when she was too ill to go to Mass, she said she could see and hear it on the wall of her room.
One year I started watching a show that was pretty interesting, cops the first half, court the second half. I asked the Rocky Mountain News' TV critic, Dusty Saunders, if he had ever heard of "Law & Order." He looked at me as if I were nuts because by then the show had been on for almost a decade.
I still watch all three variations of L&O, even though I have seen some episodes hundreds of times. I'm not kidding. "Criminal Intent," once my least favorite, is now the one I record the most.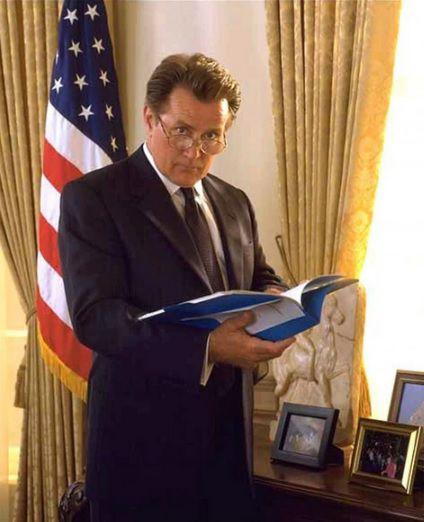 In 2001 I got a chance to write about the popular show "West Wing," which I had seen exactly once. My story:
>> Never let it be said that West Wing producer and writer John Wells forgot his Denver roots.
The opening scene in Wednesday night's episode features a White House reporter asking the press secretary about a report in the Rocky Mountain Something that the president had been sued.
The Rocky Mountain Bugler? The Rocky Mountain Herald?
It's the News, says one aide. Isn't it the Rocky Mountain News?
It is.
The Rocky Mountain News starred Wednesday night on the Emmy-winning NBC show, even though the characters had trouble remembering the historic Colorado newspaper's real name.<<
Then there's "Downton Abbey." People dressed in period pieces to watch the show, and lamented the meanness of one sister toward another. (I grew up with six sisters and I thought, yeah, so?) Because I had cable, my niece would visit and catch up on Downton. Sometimes she'd cry. I never even glanced at the screen.
For Thanksgiving 2015 I was hanging out in Colorado Springs with my friends Stacy and Pat Kluckman. By the way, that's where I saw my lone episode of "West Wing." I remember that because Pat had said he would vote for Jed Bartlet even though Bartlet was a Democrat. A Democrat! I didn't want to start a political war so I just nodded my head.
Anyhow, that holiday weekend, PBS was holding a "Downton Abbey" marathon, and I became hooked. I finally had to get back to Denver, driving as fast as I dared and as fast as you can when you're traveling north on I-25. I raced into the house and turned on the TV and finished watching the rest of the episodes.
I read everything I could on the show, including the spoof from Jimmy Kimmel and others. I wanted to discuss "Downton" but by now family and friends were watching "Orange is the New Black" and "Game of Thrones," which I still have never seen.
Then came "Breaking Bad." Journalist Joey Bunch was shocked I hadn't seen it. You'd love it; it's set in Albuquerque; you'd recognize all the landmarks, he said.
Joey later would go on a "Breaking Bad" vacation, visiting the locations where the show was filmed and the candy shop where they got their "blue meth."
I don't remember why I started watching it in January 2015 but the timing couldn't have been worse. The legislative session had started, and I arrived at the Capitol early in the morning and left late in the evening. I'd promise myself I was just going to watch one episode, but with those cliffhanger endings I couldn't stop myself. Sometimes it was 2 in the morning when I crawled into bed.
Walter White in his whitie-tighties. Skyler. Hank. Marie. Jessie. Tuco Salamanca. The Crystal Palace. I couldn't stop myself. But once again, there were few people who wanted to relive every episode by this time. They had moved on.
I never saw the first episode of  "Survivor," but at the city desk they talked about this jerk named Richard Hatch. Now I watch every season. Same with "Amazing Race," "Top Chef," "America's Next Top Model" and "Holiday Baking Championship."
My sister Jeanne, who wouldn't watch "Breaking Bad," texted me recently to say "Biggest Loser" was coming back.
I'm sure there's a joke in there, but I'm going to leave it alone.
=
=
=
=