Not a week goes by that someone doesn't ask me, "Do you miss journalism?" My standard answer is, "I miss what journalism used to be."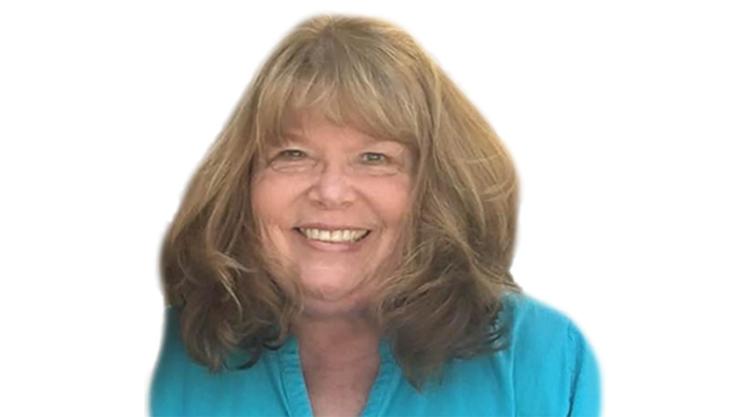 I miss the newspaper war between the Rocky Mountain News and The Denver Post, although being a soldier in that battle was so stressful. And to top it off, Denver's TV stations were also tough competitors.
I miss visiting a government office building or someone's home and seeing a newspaper article pinned to a bulletin board or hanging from a wall in a frame.
I miss walking into a diner and seeing patrons at most tables reading the newspaper, section by section.
It's heartbreaking that newspapers across the state have fewer reporters and smaller newsholes. The death of the Rocky a decade ago still leaves such a huge hole in the community's heart.
But I'm thrilled to see journalism still matters, that on a regular basis, a reporter in Colorado breaks a story that dominates the conversation when friends gather for drinks or dinner.
Two recent investigative stories come to mind.
The Denver Post's David Migoya broke the story about a scandal at the Judicial Department that led to two resignations and plenty of questions about a canceled contract to a former employee who had been questioned for accounting irregularities.
And Christopher Osher's first article for Colorado Politics led to the resignation of the second in command at the Denver district attorney's office.
Some mornings it is overwhelming to open my email and read the news offerings that day. Not only do outlets push their own stories, but they provide links to other articles, and I find myself reading and reading until I look at the clock and jump up.
Recently, for example:
• Denverite wrote about the auction of a Wash Park home and its unusual contents in a piece that had me staring at photos of the decor.
• The Colorado Sun looked at how one town banded together to rid the place of the destructive Japanese beetle.
• And Colorado Public Radio's feature on old time "base ball," yes, two words, was vintage Vic Vela.
Yes, at times I am nostalgic for what I used to do.
I ended a 35-year career in journalism in July 2015 when I took a buyout from The Denver Post, where I landed when the Rocky closed. I never made tons of money as a reporter, but I made enough that I could apply for more credit cards with higher limits and get even deeper into debt.
My parents were thrilled about my career. Every award, no matter how big or small, meant a trip to the weekly paper in South Dakota so my mother could pitch another story about local girl done good.
I remember one Friday night when they were visiting. My dad was channel surfing when he hollered for my mother to come quick. There I was, up on the screen, as a guest on "Colorado Inside Out." After it was over, he berated me for not letting them know. I never watch the show when I'm on it, I said, because I hate to see proof of the weight gain.
"People don't care about that," Dad contended. "They care that you're authoritative."
Please. Dave Kopel is authoritative.
I had a front-row seat to so many national stories -- the Oklahoma City bombing trials held in Denver, the death of little beauty queen JonBenet Ramsey and the Columbine High School massacre.
But there were plenty of ordinary beat stories, too, from a zoning fight before the City Council to a domestic disturbance arrest to a bill being heard by a legislative committee.
The number of reporters then compared to staff sizes today is shocking.
The Rocky hired me in 1993 as the night-shift reporter covering cops, while John Ensslin, who also writes for Colorado Politics, handled the beat on the day shift. We had three reporters covering education: one each for the 'burbs, Denver Public Schools and higher ed. And we had an assistant city editor overseeing their coverage.
I could go on and on.
When I get together with my Rocky friends, we often share war stories about what it was like back in the Paleozoic age with bigger budgets, bigger staffs and more subscribers.
I told the crew about the call I got from a reporter who noted that the Secretary of State's office, where I had gone to work after I took the Post buyout, had yet to issue the election calendar for 2018. The 2016 election just ended this week, I told the reporter.
"Well, I need to know when the general election is in 2018," he said.
"There's this thing called 'Google,'" I said. "I just typed in your question and got the answer. Now you try it."
Apparently some reporters are too busy to even Google.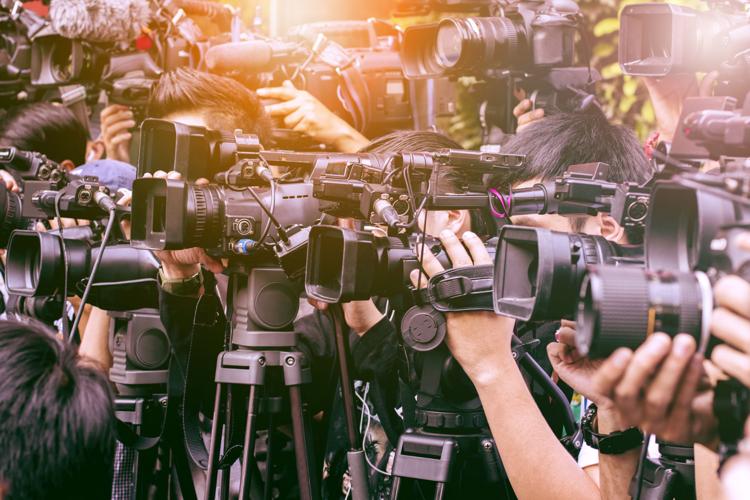 Speaking of the internet, it was always so disheartening to hear someone announce they didn't need to read the newspaper because they got their news online. Never mind that those stories were at times ours, lifted almost word for word.
Lots of folks I know who are still in the biz or used to be are talking about a recent Facebook post from photographer Robert Eliason about the Gilroy Garlic Festival in Gilroy, California. A gunman killed three and wounded 12 at the festival, which Eliason has regularly photographed.
Here's part of what Eliason wrote:
"There is nothing globally earthshaking about what I cover but it all comes from the heart. Just doing my best to create a record of the daily life of four or five small towns and give people some memories to share.
"But here I am, fighting for a little space to shoot some pictures of a press conference. I am standing next to the CNN guy. I get to tell a Fox guy that no, I won't move so he can put his tripod where I am standing. I get sneered at because I'm local press, not the real thing.
"And I tell that guy and anyone else who will listen that this is my goddamn town. That I know people who were out there. … That tomorrow they are going to move on to some other thing but I was going to be there in town covering the memorials and the vigils and the grief.
"And that I was going to be there to see how these people coped and recovered as they tried to make sense of what they had lived through."
Robert, sometimes you can't make sense of what happened, no matter how hard you try. But that's not why I left journalism.
It felt like it was time even though, yes, there are moments when I miss it. And for the record, covering presidential candidates on a crowded stage is not one of those moments.
Lynn Bartels can be reached at againlynn@gmail.com.
-
-
-
-