Years ago, when my parents were visiting me in north Denver, it rained for two straight days, a slow rain that never let up.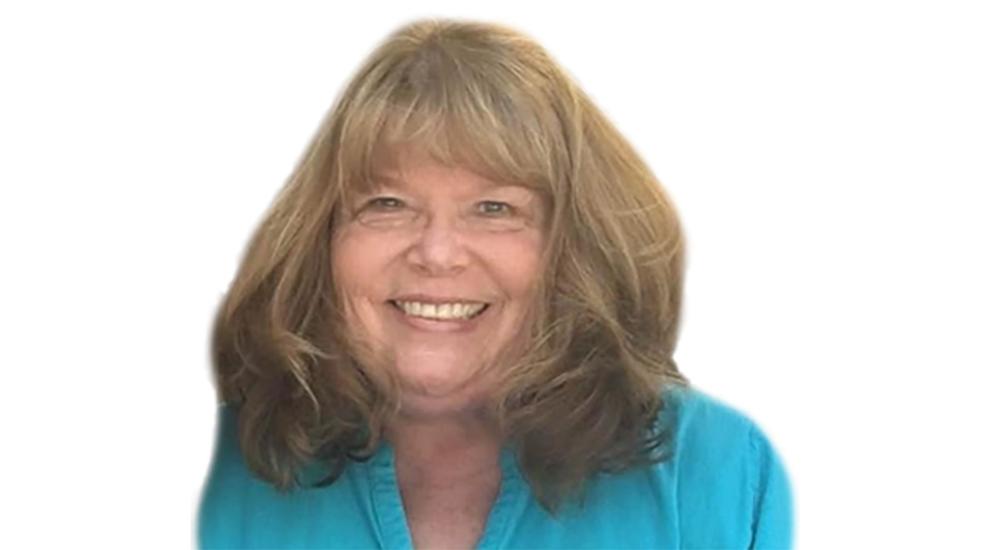 It was May and I had taken time off because I thought I'd get some yard work done during their visit.
"I hate this rain," I exclaimed as I stood at the picture window.
Instantly, I knew I had made a mistake. Be careful what you say to a guy like my Dad who grew up in Nebraska, the son and grandson of farmers, and farmed for a while in South Dakota.
I heard plenty from Dad about why this particular rainfall was good, slow and steady so it would soak into the ground (and my basement, I thought, but I just nodded my head) without any hail or windstorms.
These days, I've been looking out a lot of windows.
When I moved to a condo south of downtown Denver in April, I stood on that ninth-floor balcony facing west and envisioned my future. I'd read the newspaper and eat breakfast and lunch outside. I'd plug in my computer and engage in Twitter wars while looking toward the mountains and up at the sky. When it cooled off in the evenings, I'd sit and read a book.
I'd invite friends over, telling them, "You bring the booze and I'll make the appetizers." I bought extra chairs, a big pot of geraniums and stocked up on munchies for those impromptu, "Come on bys."
The cheese and crackers are gone, eaten by me, all alone, sitting on my couch wrapped in a blanket. Denver has never had much of a spring, but this year has been a nightmare. One rainstorm brought thunder and hail -- I initially thought someone was throwing rocks at my new place. The next morning as I pulled out of the parking garage and headed to a meeting I saw downed limbs and cars that looked as if they had been papier-mâché'd with leaves.
I foolishly agreed to pick up a friend at Mile High Stadium June 7 when the Garth Brooks concert ended. It had been a breeze dropping him off but picking him up was another matter. Streets were closed or turned into one-way venues to accommodate the departing traffic. And the rain, oh my gosh. Those poor concert-goers were soaked as they tried to make their way to their cars or rides.
At one point I turned off Federal Boulevard, went west, then north and then tried to cross Federal at West 23rd Avenue. At one of those do-it-yourself car washes each bay was packed with people trying to get out of the rain.
I was so excited for the first day of summer on June 21. I love the summer solstice: our longest day and shortest night of the year. But the sky was gray and ominous as I drove over to Lakewood to meet friends for supper and by the time we were done it was pouring.
Mountain towns were warned about snow. Merchants there pulled winter clothing from storage and tourists were happy to snap it up.
The weather reminds me of when I moved to Colorado from New Mexico in July 1993. It snowed on September 13 -- September 13! -- and I cried when I drove to Mervyn's to buy snow boots. Yes, I know it snows in Colorado but I wasn't prepared for it falling that early.
The winter seemed surprisingly mild though -- guys at the Rocky Mountain News jogged in shorts over the lunch hour.
Dad would call and remark about some weather report showing snow in Colorado. "That's in the mountains, Doppler," I would tell him. "We're OK in Denver."
It was the following year, in 1994, when I discovered spring in Colorado doesn't always feel or act like spring. In Albuquerque there was always that day in March when you drove across the Rio Grande to some assignment and saw little buds on the trees. Spring was coming! Spring was coming! Sure, the wind came with it and often you'd see trash stuck to the Duke City's many chain-link fences, but days were getting warmer.
I still remember a story the Rocky's awesome real estate reporter, John Rebchook (one of those January joggers) wrote at the end of May 1995. "Home sales in Denver this month were as lousy as the weather," he began. Experts said the cold and rain robbed the market of its "usually strong spring sales season."
May! My favorite month! My birth month! I read somewhere when I was a kid that "May was the only month that deserved 31 days" and it had become my creed.
But Colorado was headed toward record-breaking droughts -- and wildfires.
"All of Colorado is burning," then Gov. Bill Owens famously announced in 2002 to the chagrin of tourism types.
In 2006, former journalist Timothy Egan published "The Worst Hard Time: The Untold Story of Those Who Survived the Great American Dust Bowl." He had spent two years interviewing residents of southeastern Colorado as well as parts of Oklahoma, Texas and New Mexico about their experiences during the 1930s.
Normally we think of people getting stuck in snow drifts, but these hardy settlers were having to shovel piles of dirt on the roads so their Model Ts could get through.
When Egan came to Denver to in 2009 to accept an award, one of those who went to hear him was politico Dick Wadhams. The former state Republican Party chairman grew up in Las Animas hearing Dust Bowl stories first hand.
The next year, friends of lawmaker Ken Kester hosted a party to honor his service in the House and Senate. The former Bent County commissioner was leaving because of term limits; 2010 would be his last legislative session. His three sons distributed a biography they had written about their dad. It started like this:
"His oldest memory is of waking up from his nap and the dust on the pillow formed the shape of his head. The other lasting memory was of the rattlesnakes in the backyard. Surprisingly, he didn't remember the wind on the ranch between Lamar and Springfield."
With the drought came raging wildfires that killed people, devoured their homes and their livestock and burned hundreds of thousands of acres. Hayman. Waldo Canyon. The 416. The Logan fire. The names probably only mean something to the Coloradans who survived those fires.
Last year produced another brutal fire season, which is why the news this May was greeted with cheers: "For the first time in 21 months, Colorado is officially and fully drought-free."
For the record, it is thundering and raining as I write this, sitting in my winter jammies. I've eaten the last of the peanut butter-filled pretzels. The sky is white. Mountains? What mountains?
The weather will change. It always does, sometimes in a matter of hours. But I better not hear anyone complain in the next few months about how hot it is.
Contact Lynn Bartels at againlynn@gmail.com