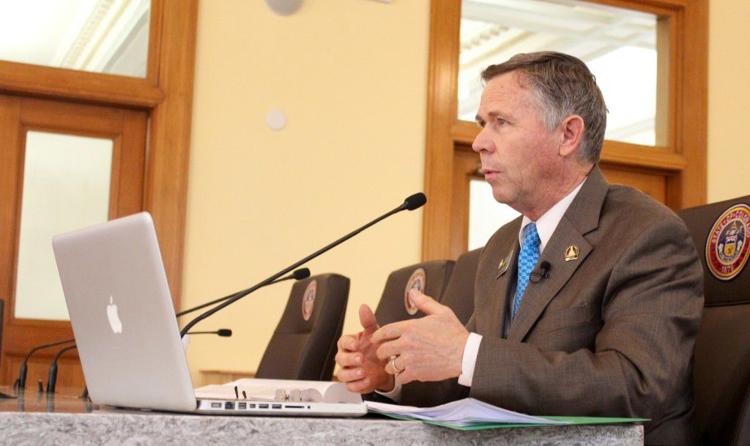 Colorado state Sen. Kevin Lundberg was recognized over the weekend for his faithful service to Christian conservative principles.
"Kevin Lundberg is the type of public servant that we hope all our students at CCU will aspire to emulate," Jeff Hunt, director of the Centennial Institute, said in presenting the Republican lawmaker from Berthoud with Colorado Christian University's John K. Andrews Award. 
The award is named for the former state Senate president who founded the Centennial Institute on the Lakewood campus.
"When I think of integrity, when I think of statesmanship in our state, I think of Sen. Lundberg," Andrews said in a statement Sunday. "Kevin more than deserves this award; he adds luster to it."
Lundberg has served in the Senate since 2009 and was prevented from running again this year by term limits. He served six years in the state House before that.
Lundberg lost out in the Republican primary for state treasurer.
He chairs the state Republican Study Committee and helped found the Christian Home Educators of Colorado. 
"My long association with Colorado Christian University makes this award very momentous and personal for me," Lundberg stated. "The great privilege of being granted an award in honor of John Andrew's exceptional service at the Centennial Institute increases the significance even more.
"Having served in the legislature with Senate President Andrews and having worked with him as the founding director of the Centennial Institute, as well as in his earlier career as founding director of the Independence Institute, I have the highest respect for John Andrews' commitment to the principles upon which our great country are founded. It is humbling to receive an award named after this great American leader."