Former Colorado House Speaker Andrew Romanoff announced Thursday what political insiders already knew: He will run for the U.S. Senate seat now held by Cory Gardner in 2020.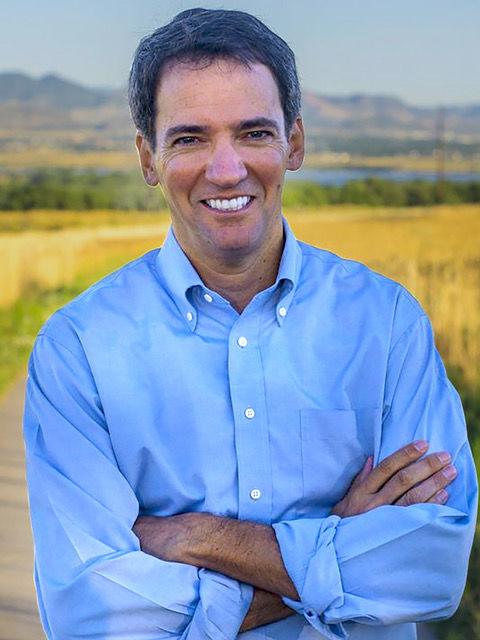 Colorado Politics' Ernest Luning reported back in December that the Democrat had filed paperwork for a Senate bid and was contacting supporters, although a spokesperson at the time would say only that he was updating forms for an existing campaign committee.
Luning reported Sunday that Romanoff was expected to enter the race after he spoke to Democratic groups about his differences with Gardner on Saturday.
COPO PRINT EDITION: Ernest Luning handicaps the 2020 Senate race in the Feb. 9 issue of Colorado Politics magazine, for paid subscribers only.
Romanoff, 52, has been president and CEO of Mental Health Colorado, a nonprofit advocacy organization, but is stepping down from the post to campaign.
He joins what is expected to be a crowded field of Democrats challenging Gardner, who is seen as one of the most vulnerable Republican senators in the 2020 race, given Colorado's blue lean in the 2018 election and polls showing the unpopularity of President Trump among Colorado Democrats and independents. Gardner recently endorsed Trump for re-election.
Another former state lawmaker, Mike Johnston, entered the race last week.
In Thursday's campaign announcement, Romanoff laid out a platform of Medicare for all; support for the "Green New Deal" program to replace fossil fuels with renewable energy; immigration reform, including a path to citizenship; and "an economy that enables all Americans to thrive."
"I've met families all across Colorado, just like mine, who have been devastated by suicide or mental illness or drug addiction," Romanoff said in Thursday's announcement. "I've met people discarded by insurance companies or wiped out by debt. We've seen our planet plundered by an industry that puts its profits ahead of our survival. And just as troubling, we've seen politicians do the bidding of billionaires, catering to their corporate benefactors while sticking the rest of us with the bill.
"I'm running to change that."
Romanoff said he would reject campaign contributions from special-interest groups, and that he would "fight the pay-to-play system that continues to corrupt our democracy."
In his appearance Saturday at a meeting of Douglas County Democrats, Romanoff said that he disagreed with Gardner "on just about every issue that's at stake over the next two years."
"Cory Gardner voted to slash Medicare; I think we ought to expand it to everyone," he said then. "Cory Gardner describes the Green New Deal as a lot of red tape; I think it is our last, best chance to rescue the planet. Cory Gardner has showered billions of tax dollars on those at the top; I think we ought to provide a leg up to those in the middle and at the bottom."
Romanoff lost a primary against U.S. Sen. Michael Bennet in 2010 and fell short in a bid to unseat U.S. Rep. Mike Coffman, an Aurora Republican, in 2014.
Kyle Kohli, spokesperson for the Republican National Committee, issued a statement attacking Romanoff's positions.
"Andrew Romanoff's campaign announcement reads like a socialist wish list with pie-in-the-sky proposals that even Nancy Pelosi has dismissed as a 'dream.' There was a time when Colorado Democrats would hesitate before putting their names behind fringe proposals that would uproot massive parts of the economy. Romanoff's decision to campaign on the Green New Deal, government-run healthcare, and crushing middle class tax increases shows those days are over."
Kohli also described the Green New Deal as "pretty much everything Bernie Sanders has ever asked for."
The Colorado GOP dismissed Romanoff's campaign launch as "yet another radical lacing up for the socialism sprint that is the Senate Democratic primary."
"If this reunion of failed candidates ever becomes a campaign of ideas, Andrew Romanoff will have a tough time explaining to Coloradans why he believes the government should be in control of their healthcare and the middle class should pay higher taxes," said Jeff Hays, chairman of the Colorado Republican Party, in a statement. 
> RELATED: Is Neguse-backed 'Green New Deal' for real?