It was at times blue, and off-key, but throughout it was funny.
House Republicans, scolded by voters in the November election and facing the pains of being in the minority, gave a small measure of good-natured payback on Tuesday, with the annual presentation of Hummers.The traditional series of songs and skits allows the House minority party to poke fun at the majority party, and this year, House Democrats gave Republicans plenty of ammunition.
This year's show was entitled "Jobs and the Economy: The Big Mistake." It began with a slide show of doppelgangers — pictures of legislators shown side-by-side with their look-a-likes — mostly to the amusement of those portrayed.
Among the favorites: Rep. Mike Foote, D-Denver, with Glenn, the annoying neighbor from Family Guy; Rep. Jonathan Singer, D-Denver with Beaker, the assistant to Dr. Bunsen Honeydew from The Muppets; and Rep. Lois Court, D-Denver with actress Bea Arthur from The Golden Girls.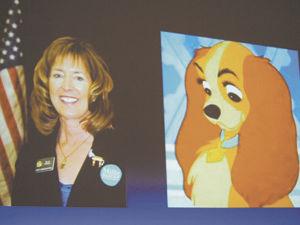 House Minority Leader Rep. Mark Waller, R-Colorado Springs, was the narrator, along with Rep. Clarice Navarro, R-Pueblo, as his "granddaughter." The theme was poking fun at what they called Democrats' "laser-like focus on Jobs & the Economy."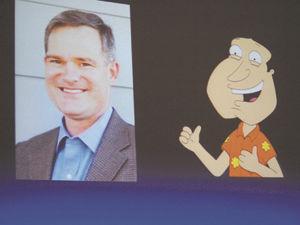 But first, there were guns… which led to a rendition of "Act Naturally" by Rep. Jim Wilson, R-Salida, to express his dismay with the process. The Republican Capitol Choir followed it by singing "How Do You Solve a Problem Like Rep. Salazar?" Salazar was skewered for his comments on call boxes and whistles during the debate on concealed carry weapons on college campuses.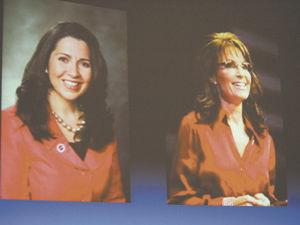 That was followed by what may have been the best part of the show: a reprise of a debate over sex education from earlier in the session. Last February 19, as part of their discussion of House Bill 13-1081, Rep. Crisanta Duran, D-Denver and Rep. Amy Stephens, R-Monument, sang a snippet from "Anything You Can Do, I Can Do Better."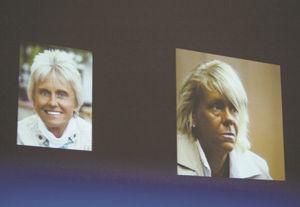 Rep. Frank McNulty, R-Highlands Ranch, in a dress and wig that he constantly fought with, played Duran. Stephens and "Duran" sang and then got into a slapping match with bananas.
Just what do legislators do in their caucus meetings? That was the subject of a skit by a half-dozen Republicans, with Rep. Timothy Dore, R-Elizabeth, playing Rep. Mike McLachlan, D-Durango. Dore's role was to spend the entire time with a piece of tape across his mouth and tied to his chair.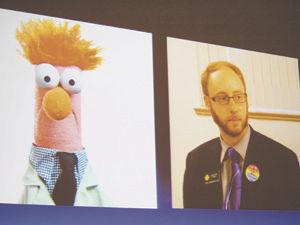 Republicans joked that the "most important topics" Democrats discussed in caucus were tail docking of dairy cattle, a bill carried by Rep. Steve Lebsock, D-Thornton; and reinstatement of circumcision, an amendment to the Long Appropriations Bill carried by Rep. Paul Rosenthal, D-Denver.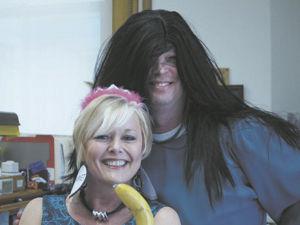 Republicans also kidded several Democrats about their fondness for certain sodas: Senate President John Morse, D-Colorado Springs and his Mountain Dew; and House Majority Leader Dickey Lee Hullinghorst, D-Boulder and Tab.
He "taxed our cigarettes, he legalized adultery, smoked in the well, and talked and talked and talked," according to Rep. Daniel Kagan, D-Cherry Hills, as played by Rep. Bob Gardner, R-Colorado Springs in a Gilbert & Sullivan parody of "Modern Major General."
The Hummers ended to rousing applause from both sides of the aisle, and most of those targeted reacted with good humor.