The political consultant appointed last year by the Colorado Republican Party to run its independent expenditure committee pleaded guilty last week to illegally coordinating contributions between a political action committee he ran and a campaign he managed in a 2012 congressional race in Virginia.
While the Virginia-based consultant, Tyler Harber, is no longer at the helm of the Colorado GOP's super PAC, prominent state Republicans say his involvement raises questions about the entire operation and are demanding answers.
The Department of Justice announced on Feb. 12 that Harber, 34, admitted to spending $325,000 raised through a super PAC to attack Democratic U.S. Rep. Gerald Connolly while he also managed the campaign of Connolly's Republican challenger, Chris Perkins. The PAC run by Harber, National Republican Victory Fund, could raise and spend money with few restrictions but was forbidden from coordinating with federal candidates, whose contributions were limited to $5,000 at the time.
Prosecutors charged that Harber orchestrated a complex scheme to raise vast amounts of cash for the PAC in 2012 and then spent it to support the congressional campaign, which amounted to illegal campaign contributions for his candidate. It was the first criminal prosecution for illegally coordinating campaign contributions, federal authorities said.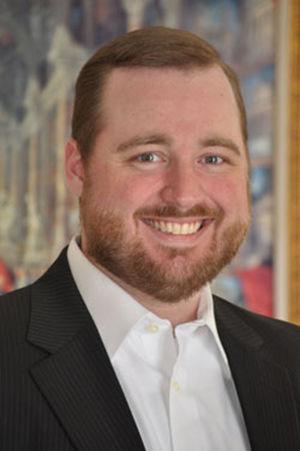 Harber also pleaded guilty to one count of lying to the Federal Bureau of Investigation during its probe and admitted to creating a false identity to conceal his activities in the Virginia campaign. He could face up to five years in prison for each of two criminal counts. Sentencing is set for June 5.
Last year, Harber was the managing director and registered agent for the Colorado Republican Party's newly created independent expenditure committee, dubbed the CORE IEC and touted as the state GOP's answer to free-spending unions and other organizations that support Democrats in state elections. (A so-called super PAC, CORE IEC can raise unlimited funds to support candidates so long as it stays independent and doesn't coordinate with candidates.)
Under Harber's direction, CORE IEC raised $189,500 and reported spending $144,500 during the 2014 cycle, paying the bulk of those funds to Harber's Alexandria, Va.-based Harden Global political consulting firm.
Filings with the Colorado Secretary of State's office show that CORE IEC made 12 payments to Harden Global totaling $106,500, for consulting, advertising and fundraising, according to the reports, which did not go into further detail. The committee reported spending another $38,000 on advertising, fundraising, rent, bank fees and fines for filing some reports late.
"The Colorado Republican Independent Expenditure Committee concluded its relationship with Harden Global following the 2014 elections," the state party's executive director, Shana Kohn, said in a statement to The Colorado Statesman this week. "At that time, the committee also terminated its relationship with Tyler Harber. Neither Harden Global nor Harber are associated with or working with the Colorado Republican Independent Expenditure Committee or the Colorado Republican Party in any capacity."
A spokesman for the state Republicans declined to comment further.
According to the Colorado Secretary of State's Office, Harber was listed as the independent expenditure committee's registered agent until Feb. 9, when the listing was changed.
Harber has been involved in Colorado Republican circles for years. He was a featured instructor at a 2013 candidate training school sponsored by the state party and the Reagan Club of Colorado. According to campaign finance records reported by the nonpartisan Sunlight Foundation, Colorado Republicans also paid Harden Global, Harber's firm, $12,500 over three payments in October and November 2013 and May 2014 for services described as "direct mail."
Last summer, Harber and Harden Global senior associate Chris Godbey were guests of Colorado GOP state chairman Ryan Call at the meeting of the Republican National Committee in Chicago.
In addition to the funds paid to Harber's company by the CORE IEC while he was in charge of the Colorado committee, the Sunlight Foundation reported this week that Harden Global also received some $425,000 from six Republican Senate campaigns and raised for another organization last cycle, Winning the Senate PAC. None of the Senate races were in Colorado.
Calls to Harber and to Harden Global's Virginia office were not returned.
Call also declined this week to discuss Harber's involvement with the committee or its operations with The Statesman, instead referring to Kohn's statement.
But news about Harber's guilty plea prompted another officer of the Colorado Republican Party, secretary Lana Fore, to call for an independent audit of the state GOP's books, including how money has been spent through the CORE IEC.
"I want to conduct a full outside audit. I have to have transparency. I cannot stand these back room deals," Fore told The Statesman. "This has to happen. We won't have the trust of the people. Donors and grassroots activists won't trust the state Republicans because of this. All around, it's putting a bad light on the Republican Party."
She said that even though she sits on the state party's executive committee, she wasn't informed about the IEC's operations last year and is alarmed that Harber wound up spending so much with his own company.
"We don't know how the money was spent at all," she said. "That is the sad part."
Fore said she plans to demand a vote on an audit at the state GOP's upcoming state central committee meeting on March 14, when Republicans gather to elect party leadership for the next two years. (Fore, who is running for a second term, has endorsed former Adams County Republican chairman Steve House in his challenge to Call, who is seeking a third term heading the party.)
She's confident that she can force a vote on the matter at the meeting, despite what she described as efforts by Call to keep her in the dark about party operations.
"He can't silence me," Fore said. "He can't tell me to shut up and sit down."
Call's predecessor as state GOP chair, Dick Wadhams, told The Statesman that the recent revelations about Harber — he referred to him as "that fellow from Virginia" — raise questions about the very existence of the CORE IEC.
"I'm not sure why that independent expenditure committee was set up to begin with," Wadhams said. "Frankly, it's not as if there aren't enough independent entities that already exist for conservative and Republican donors to donate money to for those kinds of expenditures."
It isn't just that an independent committee might duplicate other efforts, he said, but its structure creates the potential for abuse.
"Once you turn money over to that committee, there's no coordination — that committee can spend money any way it wants, including in primaries," Wadhams said. "I believe so strongly that state parties should not intervene in Republican nomination contests. The duty of the state party and the state chairman is to oversee a completely fair process, where any Republican can participate, and any Republican who chooses to run for the party's nomination can do so. That's how I operated the state party, and that's how I believe it ought to be done."
Some Republicans cried foul when it turned out that the national Republican Governors Association funneled $175,000 through other groups, including the national Republican Attorneys General Association, to support gubernatorial candidate Bob Beauprez in his June primary against three other Republicans, including former U.S. Rep. Tom Tancredo.
"It defies logic why control of that committee was largely handed over to somebody from Virginia. I don't get it," an exasperated-sounding Wadhams said. "It underscores why a state chairman should never give up control of money to an independent entity like that, because of the danger of someone like that spending the money."
Whether to continue with the independent expenditure committee, Wadhams added, "is a legitimate issue in the chairman's race for the state central committee to debate."
Asked to comment on the developments, House declined, saying he wasn't familiar enough with the matter.
The CORE IEC debuted to much fanfare last spring, when Call told 5280 Magazine that it would bring in as much as $3 million and reset the equation in Colorado politics, where Democrats have seemingly mastered the art of marshaling resources to win campaigns over the last decade.
The CORE IEC, Call said in a statement when the committee launched, "operates entirely within existing campaign finance disclosure laws. Unlike unions and liberal interest groups who have invested millions of out-of-state dollars in previous years to turn Colorado blue, our effort is entirely transparent and will publicly report each donor and expenditure. Republicans win by being open, transparent and accountable. CORE will not be using dark money tricks to hide money like the groups helping many Democratic candidates this year."
Colorado law limits an individual's annual contributions to a state political party to $2,825 (although the limit rises to $3,400 if contributions are spread among state, county and other levels of a party). Likewise, a state political party can only give $550 to individual candidates during an election cycle. But an independent expenditure committee can accept donations in any amount and can spend without limits supporting or opposing candidates, so long as the committee acts independently and doesn't coordinate its spending with candidates.
In its campaign finance filings with the state, CORE IEC reported receiving four $25,000 contributions, one $20,000 contribution, four $10,000 contributions, and several for $5,000 and $1,000. Donors included Varra Companies, Laramie Energy and the Broadmoor Hotel.
The independent committee "has been able to assemble a group of staff and advisors who are among the top operatives and Republican political consultants in the nation," said Lexi Effron, who was identified in a release as a spokesperson for CORE IEC. "This will assist Republicans in competing, and surpassing, the operational advantage held by Colorado Democrats in recent years."
When its website went online last spring — www.coloradocore.org — it included a lengthy announcement describing the committee's goals, reprinted news articles about the committee and featured what the site called "opposition research," documents filled with attacks on targeted Democratic state senators. At press time, all that material had vanished from the site, leaving only photographs of Colorado landscapes festooned with slogans — "Standing together on principle," reads one over a photo of snow-covered ski slopes — along with an email contact form and a donation form.
On Sept. 30, Denver District Court Judge Robert L. McGahey, Jr., ruled that Colorado Republicans could establish and run the CORE IEC, which was created in May and had been in operation since June. The judge overruled objections by the left-leaning Colorado Ethics Watch, which intervened in the lawsuit and argued that the committee wouldn't be independent of the state party. (State Republicans had asked the court nearly two months earlier for a summary judgment to OK the committee.) The judge wrote that there was no basis to conclude that the state party would control the committee's operations and that the GOP has the same legal right as anyone else enjoys to set up an independent expenditure committee.
"Because (the Colorado Republican Party) is a person in Colorado," McGahey wrote, "it may establish the IEC, so long as the IEC is independent."
Colorado Ethics Watch immediately appealed the ruling, with a hearing scheduled next month, but its director, Luis Toro, said this week that recent developments only underscore arguments made in court last summer.
"Mr. Harber's conviction shows the real danger that so-called 'independent' committees will be used to illegally coordinate with candidates," Toro told The Statesman. "In Colorado, such violations are prosecuted only by private citizens who lack the resources of the federal prosecutors who secured the conviction in this case. There is a real danger that illegal coordination is going on right now, whether by CORE or other Super-PACs, outside of the eye of the public that is expected to prosecute these cases at their own expense."
Toro added that he was "optimistic that the Court of Appeals will agree that the Colorado Constitution's political party contribution limits cannot be evaded through the devise of a purportedly 'independent' Super-PAC."
In a document filed in court earlier this year, the CORE IEC listed public relations professional Lisa Pinto, oilmen Kevin Kauffman of K.P. Kauffman Co. and Roger Hutson of HRM Resources, and former Colorado Gov. Bill Owens as the members of its management committee, though Pinto left the committee at the beginning of the year when she started work as the chief communications officer for Jeffco Public Schools.
Kauffman and Pinto were listed as the initial members of CORE's management committee in other court documents filed last year.
Reached by The Statesman this week, Hutson said he had only joined the committee at the end of the year and would defer to the state party for questions about its operations. Told about Harber's guilty plea and the concerns raised by some state Republicans, Hutson said, "Those are good questions, and I'd like to have the answers myself."
Also this week, the CORE IEC and several of its donors settled a number of complaints filed late last year by Campaign Integrity Watchdog, an organization run by conservative gadfly Matt Arnold, who ran against Call for state GOP chair four years ago and lost a primary for the CU Board of Regents in the 2012 election.
The complaints charged that some CORE donors failed to file individual disclosures reporting their contributions to the state — it's a requirement Arnold admits has rarely, if ever, been enforced — and that the committee failed to adequately report employment details for one donor and electioneering expense details in three instances.
According to agreements filed with the court this week, eight CORE donors agreed to pay $50 fines. The committee itself also agreed to pay $50 fines for each of four complaints against it for inadequate reporting.
While Call acknowledged that the complaints were resolved through stipulated settlements — characterized by Arnold as "guilty pleas" — he blasted Arnold for pursuing what he termed a "tortured reading of the law intended to intimidate and harass contributors or embarrass the party or its leadership" and said he was glad the matter was settled.
"That is unprecedented," Call told The Statesman. "In all my years, I have never seen individual donors targeted solely because they contributed to the Republican Party."
Call said that the agreements "allows us to take care of these campaign finance complaints quickly," though he criticized Arnold for pursuing what he called "harassing and baseless complaints."
"It's a shame in many ways that, while we'll end up paying a $50 fine, it ultimately has cost the state Republican Party tens of thousands of dollars in legal fees to defend these complaints brought by a fellow Republican," Call said.
Arnold was having none of it.
"Ryan will try to spin the guilty plea as 'administrivial' violations, because (Campaign Integrity Watchdog) is not pursuing hefty fines and penalties on these counts," he said in a statement announcing the settlements. "He fails to 'get it' — it's not about the money — it's about integrity of the rules and the process, it's about accountability to the law and to the voters, and it's about arrogance."
The independent expenditure committee, Arnold continued, "put Republican donors at risk, it put the state party at risk, and it failed to actually achieve anything of value."