Updated with more info on Sen. Kolker's per diem for June.
More than half of the lawmakers elected to the General Assembly during the 2021 session collected per diem — their compensation for showing up — for more days than the legislature actually met.
The last two full legislative sessions have stretched out the time lawmakers spend in Denver, which has made time for some lawmakers at the Capitol a bit more lucrative, through what they can collect. 
A Colorado Politics review of filings for those payments – something of a blank check to cover the daily expenses lawmakers incur during the session — showed 52 of the General Assembly's 100 members filed for more than the 116 days that the 2021 session lasted.
That's not all. State law allows lawmakers to use campaign donations to pay for legislative expenses, including some that are assumed to be covered by per diem. In one case, a Western Slope lawmaker used his campaign donations to pay for his Denver apartment instead of using the $219 per day, or more than $6,000 per month, he earned through per diem to pay the $1,250 monthly rent.
The situation is underscored by the number of lawmakers, both non-metro and those who live within 50 miles of the Capitol, who worked remotely in 2021.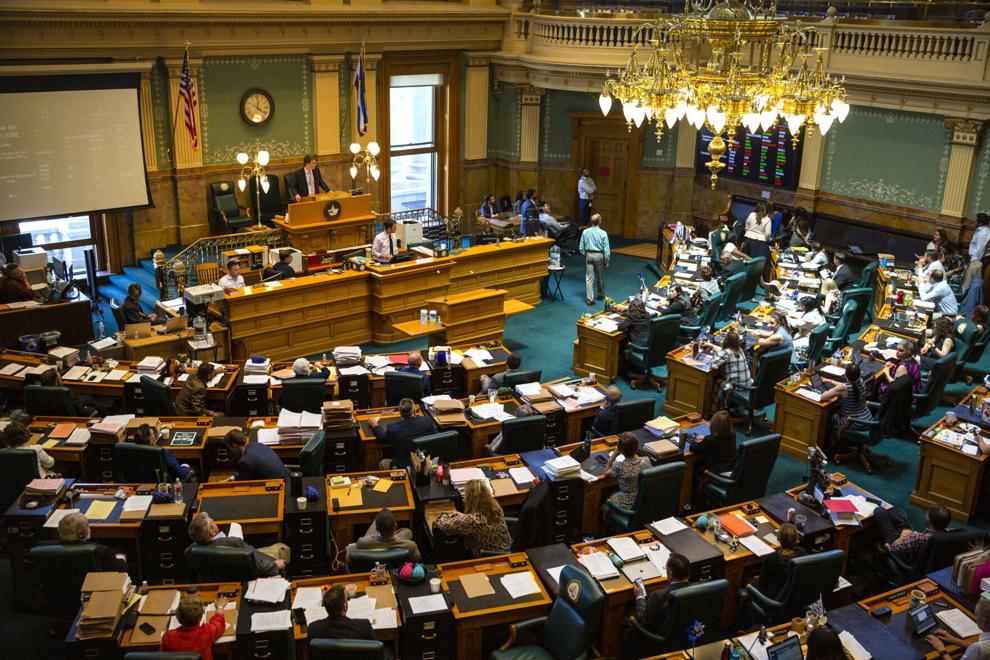 Pay to show up
Legislators earn just over $40,000 per year in salary, split up into 12 paychecks, to spend 120 days at the state Capitol for each year's legislative session.
But that isn't the only money lawmakers have access to from the legislature. They also get per diem plus a payment for mileage, which is shelled out separately.
For lawmakers who live 50 miles or less from the state Capitol, per diem is $45 per day. That equates to $5,400 over the 120-day maximum a legislative session can stretch. Lawmakers who live outside that 50-mile Denver metro area radius get $219 per day for a total of $26,280 over the course of 120 days. Out of the 100 lawmakers, 43 live more than 50 miles away.
For 120 days, that could be as much as $1.4 million of taxpayer money for all 100 lawmakers. However, lawmakers are not required to take per diem, and just under half took less than the 116 days they were in session in 2021. The lowest was 72 days, from Rep. Edie Hooton, D-Boulder.
The 2021 session lasted 116 days, four short of the maximum. But 52 lawmakers took per diem for between 117 days and 147 days, or a full month's extra on the taxpayer dime. In all, the amount of per diem lawmakers claimed outside of the 116 days total over $180,000. 
A bulk of that total came from lawmakers outside of the 50-mile radius, who are given $174 more dollars a day for per diem than their urban counterparts. Thirty-three of the 43 lawmakers hailing from outside the Denver metro area, including every senator who qualifies for the stepped-up rated, claimed more than 116 days of per diem. Those lawmakers skew heavily Republican: 25 of the 33 represent the GOP.
In all, the extra 759 days non-metro lawmakers from both parties combined to claim cost the state $166,221.
Meanwhile, the ranks of metro area lawmakers who claimed more than 116 days of per diem heavily feature Democrats. Of the 19 metro area lawmakers to claim more days of per diem than there were in the session, 16 of them are Democrats. The 19 members in total requested an extra 361 days of per diem for a total of $16,245.
In total, 24 of the General Assembly's 61 Democrats and 28 of the 39 Republicans filed for more than 116 days of per diem.
The extra days claimed stem from a COVID-related hiccup in the 2021 legislative session. After lawmakers conducted business for the first three days of the session, they recessed from Jan. 16. to Feb. 16. Twenty-eight lawmakers took 19 days of per diem in January, despite the General Assembly meeting for only three. Another 37 took 28 days of per diem in February, although the legislature was in session for only 13 days.
While the legislature wasn't in session, it doesn't mean that lawmakers weren't working: They still had bill titles to file and most participated in committee hearings. Between Jan. 21 and Feb. 11, committees of reference held SMART Act hearings with the agencies for which those committees have oversight. However, those meetings took place on only eight separate days through that 30-day period.
Out of the 100 lawmakers, 29 took at least 140 days of per diem, including for at least a portion, and in some cases all, of the 30 days in which they were not in session and even on days when SMART Act hearings were not taking place.
In June, one lawmaker, Sen. Chris Kolker, D-Centennial, submitted 20 days of per diem, although the legislature was only in session for eight. Senate President Leroy Garcia said a manual adjustment was made for lawmakers who tried to claim per diem on days for which they were not eligible, in this case after the legislature had adjourned. That manual adjustment was also made for Sen. Chris Hansen, D-Denver, who initially submitted per diem for eight days in June, despite the fact that he was on vacation in Mexico on June 8 and excused from legislative business.
Garcia also said Kolker's 20 days of per diem for June took into account previous months for which he could have claimed more days of per diem but did not. Kolker claimed a total of 99 days of per diem in the 2021 session.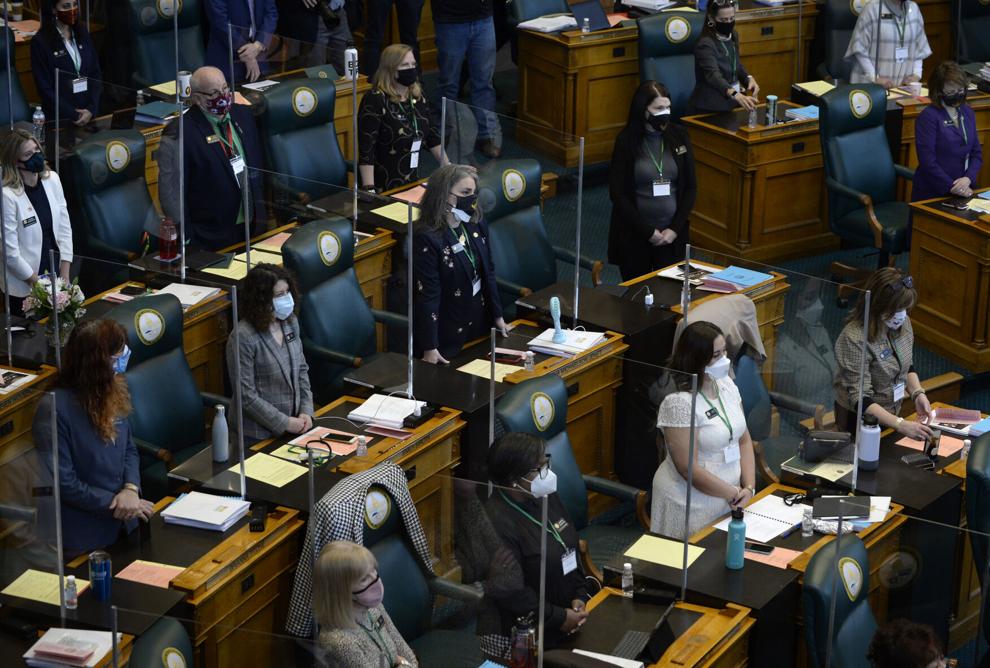 Campaign support
So what does per diem cover? State law does not   spell out what specifically should be covered by per diem, and lawmakers are not required to submit expense reports to show how they use it. 
The General Assembly's joint rules also don't address per diem requirements regarding what it can (or should) be used for.
There's another pot of money that lawmakers can tap into during the legislative session, and that's campaign funds. They're allowed by law to use campaign funds during the session for just about any purpose: meals, lodging and airfare, cable or internet bills, staff pay and related expenses, child care, gifts or contributions to other candidates or organizations, caucus or state party dues, even buying coffee or meals for the House or Senate.
One lawmaker has been doing so for years.
According to the Secretary of State's campaign finance database known as TRACER, state Sen. Don Coram, R-Montrose, paid Deerwoods Management between $511.49 and $1,251.49 per month for a fully-furnished apartment at The Cambridge at 1560 Sherman St. from January through June. He used campaign donations to pay for the apartment, which in 2021 totaled $3,201.77.
He was among the 17 lawmakers who took a maximum of 147 days of per diem in the 2021 session, for a total of $32,193.00. That's on top of the salary he earns as a lawmaker. Coram has been using campaign funds to cover his Cambridge apartment rentals for the past four years, for a total of $30,525.75. He's up for re-election for his second and final term in 2022.
Coram told Colorado Politics that "I travel about 40,000 to 50,000 miles a year, of which very little is reimbursed by the state. A Cadillac with 196,000 miles is at the end of its life. I subsidize my personal life to be a legislator. I am not a Polis ... I spend money from my own pocket to make me a better legislator and the 5 to 6,000 that you seem to be concerned about doesn't make a dent in the real cost."
The 17 lawmakers who took the maximum 147 days include four from the metro area: Reps. Judy Amabile, D-Boulder; Emily Sirota, D-Denver; Karen McCormick, D-Longmont; and Chris Kennedy, D-Lakewood. None were in leadership in 2021, though McCormick became chair of the House Ag committee in April. The remaining 13 are all non-metro.
Among leadership, House Minority Leader Hugh McKean, R-Loveland, was the only one to take 147 days, although Garcia claimed 141 days and House Majority Leader Daneya Esgar, D-Pueblo, claimed 138 days. Senate Minority Leader Chris Holbert, R-Douglas County, was at the low end at 83 days, not even claiming per diem for the entire session. Both Senate Majority Leader Steve Fenberg, D-Boulder, and Speaker of the House Alec Garnett, D-Denver, claimed exactly 116 days.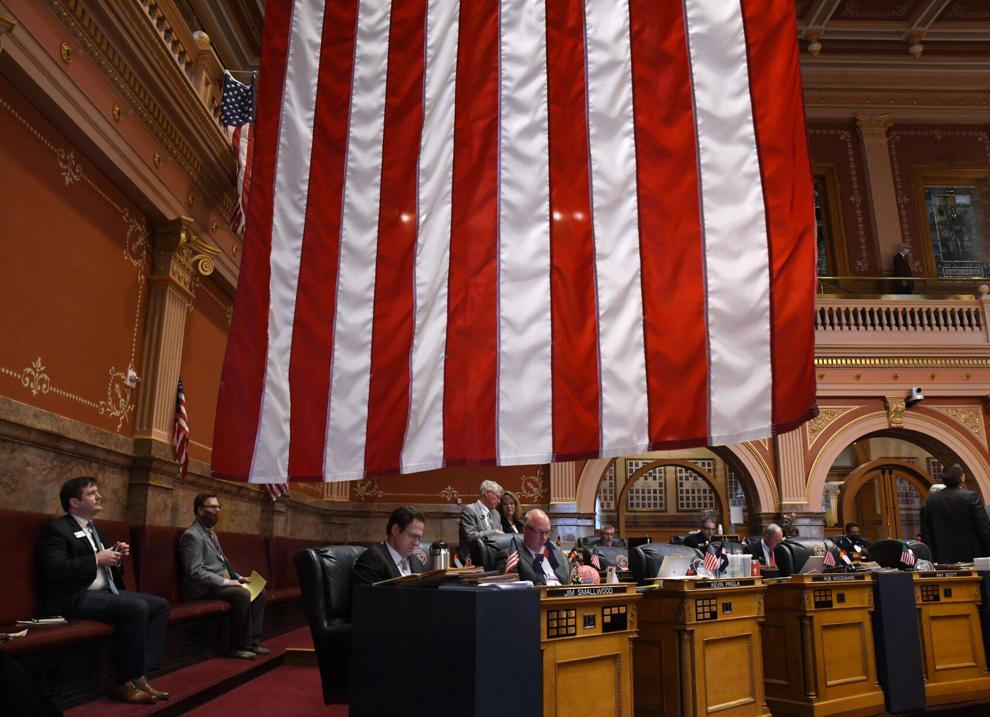 Past issues
Lawmakers have gotten into trouble in the past over how they handle per diem. In 2006, then-Minority Leader Joe Stengel, R-Littleton, collected per diem on 240 of the 247 days the General Assembly was not in session, including for days when he was on vacation in Hawaii. An ethics committee convened to review a complaint against Stengel recommended the General Assembly "reexamine the interim per diem provisions" of statute to determine if modifications should be made to avoid similar situations in the future. While the statute was modified three times — in 2006, 2007 and 2010 — none of those modifications dealt with per diem for interim session work by legislative leaders.
Stengel claimed he had permission to claim per diem while he was in Hawaii from Speaker of the House Andrew Romanoff, which Romanoff denied. Stengel resigned as minority leader. The complaint was later dismissed, noting that leadership has considerable discretion on claiming per diem.
Lawmakers, with Democrats in control of both chambers, changed the rules in 2020 to allow all lawmakers to claim per diem during a recess. It's in part because rural lawmakers are expected to use per diem to pay for apartment rental in Denver. At least one apartment building, across the street from 1525 Sherman St., where half of the General Assembly has offices, rents almost exclusively to lawmakers during the session.
Per diem came up on the first day of the 2021 session, in a debate on whether lawmakers participating remotely would be eligible for per diem and reimbursements. According to House Bill 21-1003, those participating remotely could collect mileage if they had to travel somewhere in order to participate, primarily to help lawmakers with poor Internet service. The bill also said members are "not entitled to reimbursement of any other expenses incurred in connection with electronic participation."
The measure passed almost unanimously in the Senate and on a party-line vote in the House.
It's often difficult to determine just how lawmakers spend their campaign donations, which can be used when per diem is not enough to cover expenses. Many don't itemize despite a state law that says any expense over $20 must identify the payee and the purpose.
Garnett's TRACER reports show a half-dozen un-itemized expenditures, ranging from $210 to $510 and all during the 2021 session. None identified a payee, which is a potential campaign finance violation. Garnett has not responded to an email about those expenses.
But one of the questions being raised about per diem is whether it's enough to truly cover the daily expenses for lawmakers, particularly for the legislature's 57 metro lawmakers.
The $45 per day, or about $5,400 for a 120-day session, hasn't been increased since 1990. Costs have certainly gone up since then, and it could account for why so many lawmakers use campaign donations to cover their legislative expenses.
For example, Fenberg spent $875 during the 2021 session on express tolls, and a total of more than $3,500 (almost all on legislative days) since being elected in 2018. That included about 30 days in the 2021 session in which his daily bill was more than $25. He used campaign donations to pay those express toll bills.
In total, lawmakers spent more than $130,000 of campaign donations to pay for meals, lodging, gas, entertainment and to pay their legislative staff or staff expenses (including taxes) during the 2021 session.
Holbert has toyed with the idea of seeking legislation to raise the metro per diem for the last year or two. He told Colorado Politics during the session that the way per diem is handled by the Internal Revenue Service makes the metro area per diem worth less than $45 per day.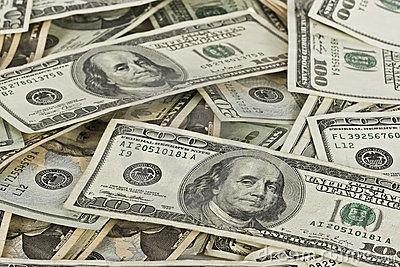 Tax issues
Under IRS rules, per diem for metro lawmakers is treated as salary, subject to taxes and withholding for the Public Employees' Retirement Association pension.
It doesn't work that way for non-metro; per diem is treated as expense reimbursement, not taxable and not subject to PERA withholding.
Per diem for non-metro lawmakers is also indexed (at 85%) to the federal rate, a change enacted in 2008. No such provision in law exists for metro area per diem, one of the reasons why it hasn't increased in 31 years.
Thirty-one years without an increase means that $45 per day is worth about 42.5% of what it was in 1990, Holbert said.
The General Assembly was already planning to bump up the amount for non-metro lawmakers to $234 per day but that increase, adopted through a 2019 bill, was put on ice in 2020.
Holbert's proposal was to tie the per diem to the federal rate. Under that proposal, per diem would increase from $45 per day to $122 per day, which would take into account the tax differential, too.
But Holbert shelved the proposal in 2021, irritated by the Democrats' decision to make legislative aides full-time equivalent (FTE) employees so they could get health benefits.
The concept riled Republican leaders so much that they refused to sponsor the annual appropriations bill for the General Assembly, which is often sponsored by the four top legislative leaders.
Democratic leaders on the legislature's executive committee seemed to favor having the conversation during the session. Metro per diem versus non-metro isn't even apples to oranges, Garnett said during one meeting.
"It's more like apples to cherries," he said.
He favored the indexing idea, noting that costs have gone up for everyone. That, however, was the end of the discussion and Holbert didn't raise it again.