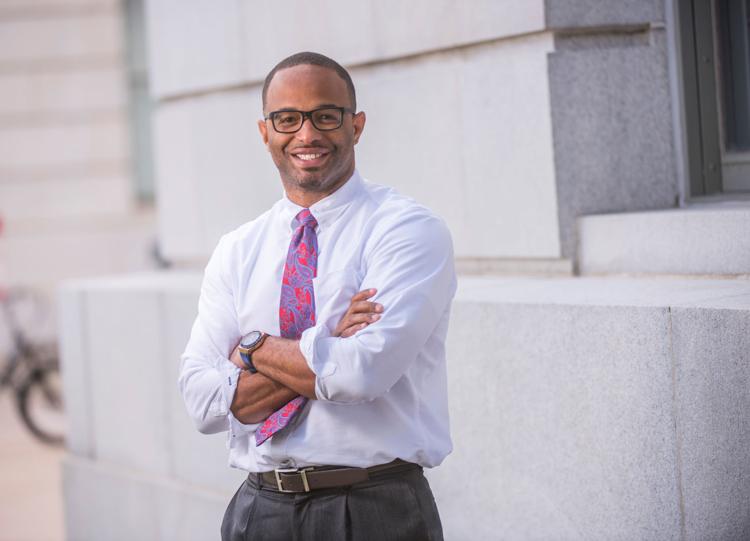 The Trump administration's prosecutors and drug agency compared Denver's idea to curb overdose deaths to a crack house Tuesday.
Last week the City Council passed an ordinance to set up one test site for two years and provide medical supervision and access to addiction treatment, while collecting evidence on whether it reduces deaths.
But first, the General Assembly must decide whether to allow local governments statewide to adopt similar pilot programs. 
"[T]hese facilities actually increase public safety risks," the U.S. Attorney's Office for Colorado and the Denver office of the U.S. Drug Enforcement Administration stated. "Just like so-called crack houses, these facilities will attract drug dealers, sexual predators and other criminals, ultimately destroying the surrounding community.
"More importantly, the government-sanctioned operation of these facilities serves only to normalize serious drug usage -- teaching adults and children alike that so-called 'safe' drug usage is somehow appropriate or can actually be done 'safely.'" 
> Denver OKs drug injection site
The joint statement from the Trump administration offices in Denver Tuesday pointed out such sites would still be illegal under federal law punishable by up to 20 years in prison and up to $250,000 in fines.
They also allege there's no evidence proving the sites reduce drug deaths or guide addicts into treatment.
"Indeed, a recent review of one facility in Vancouver found that the overdose death rate in the immediate vicinity of the facility was actually the highest in the city," according to the DEA and U.S. Attorney's Office, which said the sites are billed as "safe" for users because of the availability of antidote drugs.
'Those injecting methamphetamine, cocaine or other drugs for which there is no counteragent are also welcome to use the facility. The Denver facility likewise would welcome users of any drug, not just opioids."
The agencies said their statement should not be "read as casting aspersions on the laudable motives of those seeking to improve our communities and free Coloradans from the scourge of drug addiction."
That is, however, how it was received by those working to set up the pilot program.
"That was a pretty inflammatory statement," said state Rep. Leslie Herod, D-Denver, who has worked on the supervised injection site issue at the city and state level. "It seems to me they don't grasp the evidence behind supervised injection sites."
Herod and state Sen.-elect Brittany Pettersen traveled to Vancouver last year to study the overall community impact, as well as saving the lives of addicts and connecting them to treatment. She and Pettersen will sponsor legislation to augment Denver's plan as well as set guidelines for other local governments to follow.
No community, however, would be forced to allow the sites without the input from local residents, government and sanctioned nonprofits, Herod said.
"To compare sites like that to a crack house is absurd," she said.
Denver City Councilman Albus Brooks, who sponsored the city ordinance, said the crisis demonstrates the need to move past federal limitations, saying cities such as his are on the front line.
"While we recognize the role of the federal government, we cannot wait for federal action while the death toll rises," he said in a statement. "These people are not simply addicts. They are our neighbors, friends, and family members who are experiencing addiction."
Brooks said the evidence and experiences in other counties proves the sites save lives.
"Choosing not to save the lives of our neighbors is an injustice that threatens to destabilize the very foundation of our society," Brooks said. "This is a piece of a larger plan to address this epidemic, and as leaders we know that saving lives takes precedent over politics. Now is the time to act."
Mayor Michael Hancock said the public health crisis in Denver and across the country needs to be addressed.
"[A]nd we need to think differently about how we can address it," he said Tuesday. "Councilman Brooks' proposal for a safe use site pilot in Denver includes a public outreach and stakeholder process, and that's an important community conversation that needs to take place.
"I look forward to it, as well as making sure that whatever next steps we take address the community's concerns and possible risks, and that we mitigate those as we face this public health emergency."