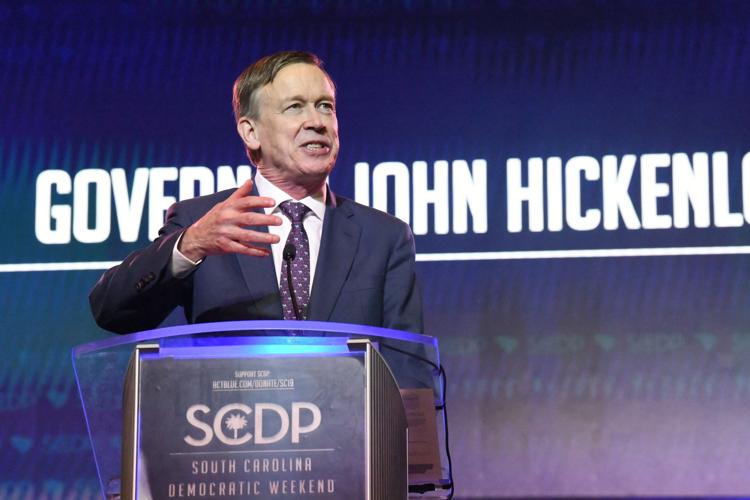 On Thursday, Colorado's rival presidential candidates will share a stage with the top of the Democratic lineup for president — and political reporters across the nation have been checking in on John Hickenlooper and Michael Bennet.
In case you missed it, here's Ernest Luning's Trail Mix column previewing the debate, along with another preview from local political wise guys Thomas Cronin and Robert Loevy.
The prime-time exposure in Thursday's debate, with Hickenlooper and Bennet appearing alongside eight other hopefuls, will be crucial for the Coloradans, who have been hovering around 1% support in recent national polls of Democrats.
When Rocky Mountain Community Radio asked Coloradans to talk about the twin campaigns, they ran across some home-state voters who didn't even know Hickenlooper and Bennet were in the race, and another man who said: "Neither one of them should be running."
The Hill on Sunday offered a tandem profile of Bennet and his former boss and mentor Hickenlooper, focusing on the awkward fact that the two longtime friends and colleagues are running against each other.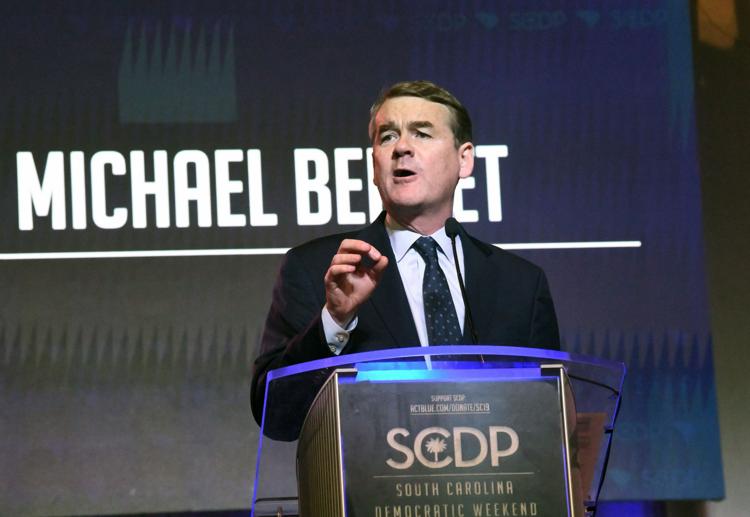 "In many states, prominent political leaders often clash, matching monumental egos and battling for supremacy even if they represent the same party," The Hill's Reid Wilson writes. "But nearly a dozen sources close to both Hickenlooper and Bennet say they have coexisted peacefully and productively, and that they even consulted each other about their dueling presidential campaigns."
But the piece also quotes Roxane White, a former aide to both men, as saying of their rival White House bids: "Personally, it makes me sad. Secondly, it's expensive for all of us. They're both really, really good men. I would be happy to see either one of them come out of the primary. We're way too early to be choosing sides. I'm a donor to both."
New York magazine, in a piece Saturday headlined "Democrats' debate prep gets real," said Hickenlooper has been "spending longer stretches at home in Denver to buckle down with advisers, ahead of what they hope is a campaign-boosting Thursday evening, now that they know which nine of the research books on fellow candidates they need to concentrate on."
Those research books will need to cover former Vice President Joe Biden, Vermont Sen. Bernie Sanders, California Sen. Kamala Harris and South Bend, Indiana, Mayor Pete Buttigieg, all of whom are polling well in front of the Coloradans.
Both men reportedly have been staging mock debates featuring stand-ins for the other candidates.
Colorado Public Radio News on Monday focused on the challenge Hickenlooper, formerly Colorado's governor and Denver's mayor, and Bennet, currently Colorado's senior U.S. senator, will face having to shoehorn their positions on a host of issues into the few minutes they'll have available on stage Thursday, while responding to things the other candidates and the moderators say.
"There's a lot of information that's going to have squeeze into my head, because I think ... you're expected to be ready for, pretty much, incoming coming from any direction," CPR's Anthony Cotton quotes Hickenlooper as saying.
Bennet, meanwhile, said he's trying to "figure out how to reduce it all down to essential components. And then it's totally unpredictable, what's actually going to happen, because you don't know what the other people on the stage are gonna do and you don't know what the [hosts] are gonna do, so you just have to be very well prepared."
The Wall Street Journal on Monday offered a set of "dispatches from the 2020 long shots' trail," and caught up with Bennet in New Hampshire.
"Nobody knows where I am in the polls more than I do," Bennet told the WSJ.
"Mr. Bennet is trying to cast himself as a truth-teller who bemoans the GOP agenda in Washington, calling the House Republicans' Freedom Caucus 'tyrannical' and slamming Senate Majority Leader Mitch McConnell," the Journal wrote.
The Tampa Bay Times on Sunday asked the Coloradans and other candidates to recall their first trip to Florida — and the tales told by Hickenlooper and Bennet both involved baseball.
"As a high school junior, John Hickenlooper saved up $200 to travel with his baseball team to Fort Lauderdale. It was a lot of money for a middle-class boy raised by a single mother," the Times said of the former prep pitcher.
That first trip "was a bust for Hickenlooper. In a week of games, he didn't get to pitch once," the paper said, but he was more successful on a return trip, and "he ultimately won a spot as a starting pitcher and helped lead his team to a league championship that year."
Bennet said that he, too, played youth baseball during a Florida trip. "I remember the great weather and friendly people," he told the Times. "The baseball skills, not so much."
Both Coloradans spent the weekend in South Carolina speaking alongside most of their rivals. Bennet was heading back to Washington afterward to tend to his day job, while the unemployed Hickenlooper planned to go straight to Florida.
=
=
=
=
=