The El Paso County Republican Party is under new leadership as of Saturday, when hundreds of the county party's members voted in a new chair and secretary and re-elected the party's vice chair.
Longtime GOP operative Tamra Farah will take over as chair; Mary Bradfield held her position as vice chair; and former county commissioner candidate Vickie Tonkins was elected as secretary, said party spokeswoman Cassandra Sebastian.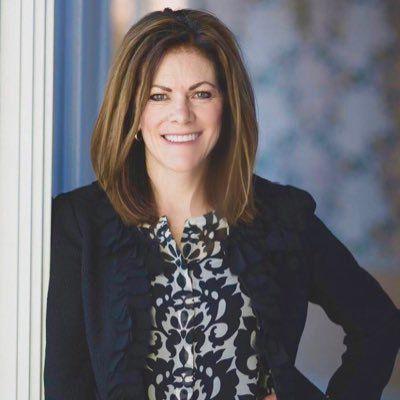 The party gathered in the auditorium of Sand Creek High School in Colorado Springs on Saturday morning. Before the candidates addressed the crowd, U.S. Sen. Cory Gardner, U.S. Rep. Doug Lamborn and Colorado Springs Mayor John Suthers spoke.
Gardner and Lamborn voiced their support for President Donald Trump in his upcoming re-election bid. And Suthers asked the crowd to oppose a collective bargaining measure on the city's April ballot for the local firefighters union.
But it was Gardner and Trump fresh on the mind of Farah.
Both are up for re-election in 2020 and Democrats have painted a target on Gardner's back specifically, Farah said. She predicted that Senate race will be the most expensive in the country.
"This is where we all come in," she said. "Senator Gardner is better than any Democrat."
Protecting Gardner's Senate seat will further protect Trump's presidency, Farah said. The ultimate goal is for Trump to appoint another constitutional originalist -- like recently appointed justices Brett Kavanaugh and Neil Gorsuch -- to the Supreme Court.
"He does need our help to put another conservative in the Supreme Court," she said.
Tonkins told her fellow Republicans that she's tired of losing to Democrats and that the local party needs a shakeup. She plans to take the El Paso County Democratic Party "to the woodshed" and give them "the spanking they deserve."
This week the county's Democratic party re-elected Electra Johnson to the chair position. Tracie Powell and Marguerite Tierze were voted as vice chair and secretary, respectively.
Gardner spoke of the November midterm elections and said voters like those in El Paso County helped the GOP gain seats in the Senate. He then spoke highly of Trump and said his re-election is important to curb the spread of socialism across the country.
"The media never shares the kinds of things about the president that I actually think the American people would like to see," Gardner said, recalling  a time when he and Trump were getting into a car together as Secret Service members held the door for them.
"As we get into the car, the president just starts shouting 'Don't shut the door. Don't shut the door. There's a fly. There's a fly,'" Gardner said. "Wham. The door shuts. The president shakes his head and says, 'They never listen to me.'"
The crowd chuckled.