Denver attracted more than 31 million visitors in 2018, the third year in a row that the city has surpassed that level, according to an annual report released Wednesday by Visit Denver, the city's convention and tourism bureau.
Those visitors spent $6.5 billion – a total that matched the previous record set in 2017, according to the annual survey by Longwoods International USA.
The survey found the city's total number of visitors in 2018, including both day and overnight visits, was 31.4 million, down slightly from the record level of 31.7 million set in 2017.
California, Texas, Florida, Illinois, Arizona and New York were the top-ranked states for sending visitors to Denver.
Florida is a newcomer to that top six list, said Michael Erdman, senior vice president for Longwoods International, which has been conducting the surveys for Visit Denver since the 1980s.
"Florida suddenly comes up as a major contributor to visitors to Denver," Erdman said.
Among cities, Los Angeles sent the most leisure visitors to Denver, followed by New York City, Chicago, Houston, Dallas-Fort Worth, Kansas City and Phoenix.
Business visitors – meaning mostly people coming to Denver for conventions – remained relatively flat at 2.4 million in 2018.
About one out of four visitors said they were making a first-time trip to Denver.
About three out of four strongly agreed that Denver is a place, "they would really enjoy visiting again."
Overall, visits to Denver have been on an upward path since 2006, when voters approved an increase in tourism marketing spending.
Since that vote, Denver has seen a 64% increase in tourism, well above the national increase of 22% over that same time period said Jayne Buck, vice president for tourism for Visit Denver.
Visit Denver spent just over $16 million in 2018 on advertising aimed at boosting tourism.
The study is based upon surveys completed by 2,852 Denver visitors, plus a detailed follow up survey of 1,557 visitors.
The results showed that marketable overnight trips – as opposed to people visiting their relatives – accounted for a record 7.1 million visitors, a number that has increased steadily over the last 15 years.
This group spent an average of $166 per day, the survey found.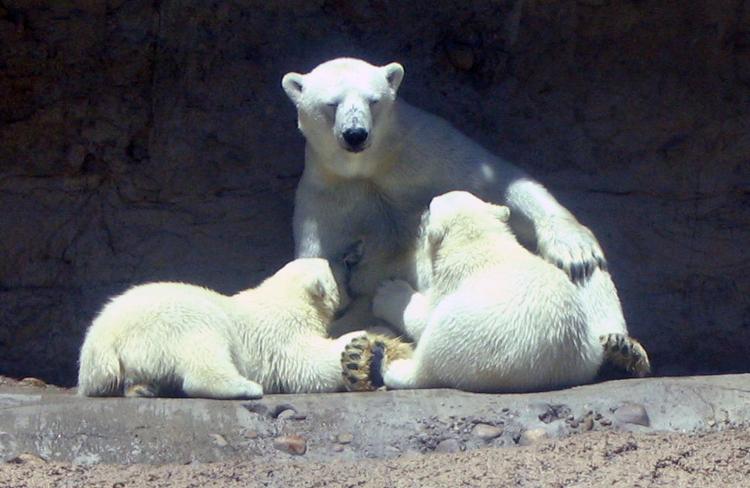 Denver Zoo ranked as the No. 1 paid attraction in Denver, followed by the Denver Art Museum, the Colorado Rockies, Denver Botanical Gardens and the Denver Museum of Nature and Science.
That ranking was based upon survey results, not actual attendance figures.
Erdman said Colorado's status as a state with legalized recreational marijuana use does not appear to be a major driver for tourism.
"We asked about different types of tourism, specific interests that people might have on their trip," he said. Most people cite historic or cultural interests, while a smaller group cited eco-tourism or agricultural tourism, he said.
"Marijuana is in that smaller group," he added. "It's under the 15% mark."
The survey also measured the volume that people spent on marijuana related goods and found it was under $100 million.
"So relative to the big picture, it's very small," Erdman said.
Those results are consistent with similar national survey responses from states that have legalized marijuana, the study reported.
"It appears that legalization has either a neutral or net positive effect on attitudes in each area," the study said.
Six out of 10 travelers surveys said they felt the same about states with legalized marijuana as other areas. About one out of 10 surveyed indicated that legalization creating a negative perception, the study said.
During the most recent mayoral election campaign, concerns were raised by some candidates about what impact crime and the city's homelessness problem might have upon tourism revenue.
Erdman said he did not see those concerns reflected in the survey data.
"I always look at the shifts in year to year on some of the particular image attributes," he said. "We asked about safety interest areas and safety in general in the city and we haven't seen much of a shift at all."
Buck said Denver has a safe image. She said the city and the Downtown Denver Partnership have taken initiatives to address some of those safety issues.
"And sometimes, I think we have to remember that we are a city," she said. "We are an urban environment and we're not a small town anymore.
"So, some of those issues are probably things people see in their own spaces as well," she added.