The contest to succeed Colorado Speaker of the House KC Becker of Boulder in House District 13 pits two first-time candidates for elected office against each other: a new-generation Democrat versus a business owner with the backing of establishment Democrats.
Lisa Smith points to a background with New Era Colorado. She also has participated in candidate training with Emerge Colorado, which includes among its alumnae Secretary of State Jena Griswold and 14 women lawmakers in the General Assembly.
Judy Amabile is a business owner. She co-founded Polar Bottle, which makes insulated water bottles, in her garage in 1994. The product was once referred to as the "Kleenex of insulated water bottles" by a trade publication.
Becker has yet to endorse either.
House District 13 is a mix of urban and rural communities. It includes a small swath of western Boulder, but then it veers north and west, including western Boulder County communities like Nederland and Ward, and then into Grand and Jackson counties, which extends the district all the way to the Wyoming state line.
That makes the population a mix of academics and scientists, among others. (The district includes several federal research labs, including those operated by the National Center for Atmospheric Research, the National Oceanic and Atmospheric Administration, and the National Institute of Standards and Technology.)
It also encompasses a lot of water. The Colorado River, which starts in Rocky Mountain National Park, flows through the district. Lake Granby, the third largest body of water and fourth-largest reservoir in the state, is in the district, as is Grand Lake, the state's largest natural lake. The North Platte River flows south from Wyoming through the district. And the Fraser River, one of the state's most endangered waterways, is also in the district.
It also faced the worst of the state's pine beetle infestation that began in 1996. In 2016, the Beaver Creek fire near Walden burned more than 38,000 acres and lasted for more than two months, making it the 7th largest wildfire in state history.
Both Smith and Amabile joined the race early; Amabile announced last April. Smith jumped into the race in June.
Smith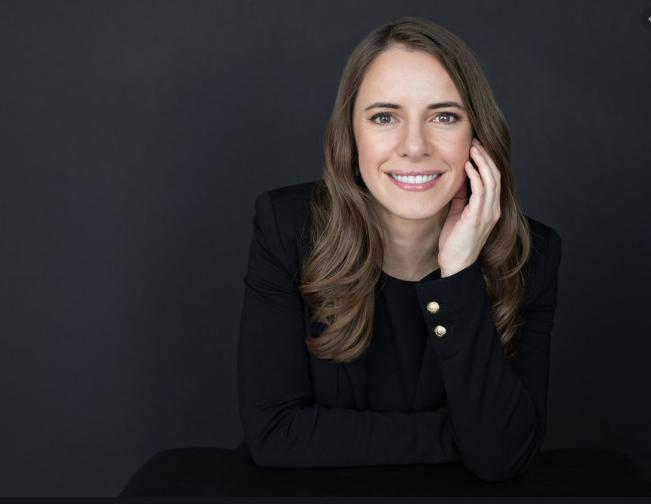 Smith, who said she grew up in the district, said she's always been fascinated by water law and the role of water as the lifeblood of the region. She holds two master's degrees, in public administration and urban and regional planning, and that's when she started looking at the complexities of water law.
But her career path has taken her elsewhere. After finishing her masters' degrees, she briefly worked as a community outreach coordinator for New Era Colorado, which was co-founded by Democratic power players, including now-state Senate Majority Leader Steve Fenberg of Boulder, state Rep. Leslie Herod of Denver, U.S. Rep. Joe Neguse of Lafayette and Lisa Kaufman, who ran Jared Polis' 2018 gubernatorial election campaign and now serves as the governor's chief of staff.
Smith has also worked as a tutor for college prep and in communications for the city of Boulder — where she focused on energy policy — and the Boulder County Clerk and Recorder.
She's trailing Amabile in fundraising. Smith has so far taken in $13,704 in cash and in-kind donations, compared to $31,068 for Amabile, both as of Sept. 30. But Smith downplays the disadvantage. She said she's asking for small donations that will add up over time.
"I have a number in mind on which I can run a good campaign," she said. "I've worked on ballot measures where we were outspent; as long as you get out and talk to voters," she's not concerned about being outspent.
One of the first things she did after declaring for office was to take a road trip through Grand, Gilpin and Clear Creek counties, where she said she found people weren't used to seeing candidates.
"A lot of politics is just showing up," she said.
Among the issues Smith found: aging demographics, mental health, affordable housing, air quality, broadband access, transportation and traffic congestion, even on two-lane roads. While those issues may look a little different for rural residents, the values aren't fundamentally different from their urban cousins, she said.
Amabile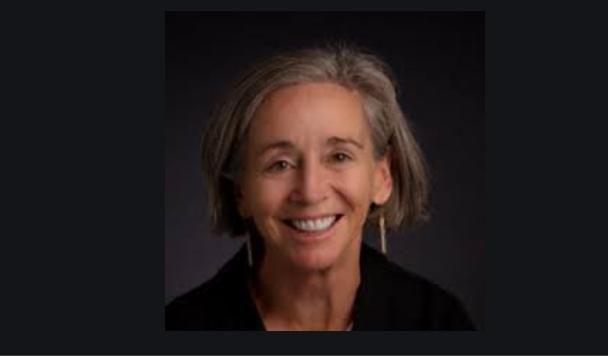 Her opponent, Amabile, said she sold Polar Bottle a year ago after owning it for a quarter century. It's her experience as a business owner that's prompted interest in some of the issues upon which she is running, such as poverty.
Back in 2011, she had an "epiphany" that the company wasn't paying its employees enough to keep them out of poverty. The employees on the production staff received a 50% pay raise, taking them up to $12 per hour. Other employees also received raises.
"We saw that it really transformed people's lives: They could get their cars fixed, pay for childcare, take time to go to the doctor or go out to eat," she said.
From there, Amabile went on to work on the campaign for Amendment 70, which hiked the state's minimum wage, and co-founded, with Debra Brown, Good Business Colorado.
"There's a missing voice right now," Amabile told Colorado Politics. That's the voice of the progressive business owner. "I'm motivated to run to bring that voice to the Legislature."
Amabile also is interested in climate change issues, from the perspective of a business owner. Then there's her interest in fixing the mental health care system. It's a personal mission. She has a relative who she said has been mentally ill for a decade; she contends that the mental health care system is not working for those who need it most.. 
There's not a single mental health care practitioner in Jackson County, she said. When there's an incident, it falls on the police department or sheriff's department, and that's not the business they're in, she added.
"Either we'll continue on the path we're on, delivering mental health in jails, or shift and say 'treat it like an illness and provide treatment in treatment facilities,'" she said.
No Republicans have yet filed to compete in the 2020 election.