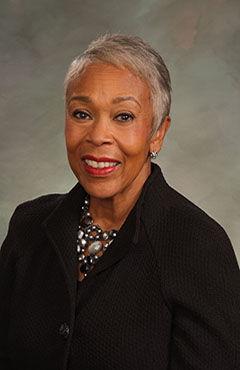 Democratic Colorado state Rep. Janet Buckner of Aurora has been named speaker pro tempore for the next legislative session, which begins Jan. 4.
Speaker of the House-designee Rep. KC Becker of Boulder made the announcement Sunday in a press release.
Buckner is heading into her second full term representing House District 40. She was initially appointed in July 2015 to finish the term of her late husband, John, and then was elected in 2016. She will be term-limited in 2022.
Buckner had been vice chair of the House Education Committee; Becker's announcement said she would continue to serve on the committee. Buckner also served on the House Health, Insurance and Environment Committee during the 2017 and 2018 sessions.
"Janet has been a respected figure in the Capitol, a leader within our caucus and a tireless advocate for the community. This position will allow her to continue to build bridges. I can think of no better person to join our leadership team in this key role than Janet Buckner," Becker said in the release.
Buckner is the second African American among the Democratic caucus's 16 minority members to be named to a leadership position. The caucus has 10 Latino/a members and six African Americans, although eight of the 10 Latinos/as were just elected in November.
The speaker pro tem presides over the House when the speaker is absent. It is the only leadership position not elected by the majority caucus and is appointed by the speaker.