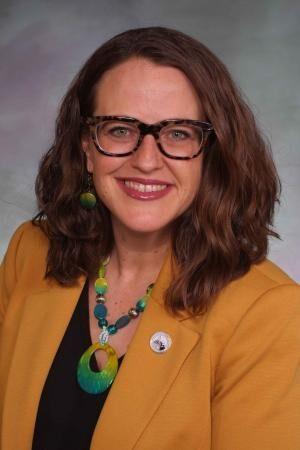 The word of the year for 2020 could very well have been "unprecedented." While I'm sure many Coloradans could think of some more choice words to describe the year, that's the one that comes to mind most often for me. So much of what we lived through in the past 12 months was completely new and without precedent. The same was true for the legislature. 
After a successful start and somewhat "normal" first couple of months of session in 2020, the first case of COVID in Colorado was detected in our mountain communities and the legislature was soon forced to take a temporary pause in our legislative business. Over the weeks that followed, my Democratic colleagues and I heard from our constituents and our communities through countless virtual town halls, constant correspondence, and more. Right away, it was clear how great the need for assistance was. 
As the chair of the Joint Budget Committee (JBC) at the time, I worked with my colleagues throughout the temporary adjournment to balance our state's budget, which was  decimated by the economic tsunami brought on by the pandemic. When we returned to the Capitol to finish our session in May and June, my colleagues and I rose to the occasion and worked to help Coloradans and our state get through the worsening of the pandemic.
We provided $270 million in grants and loans to small businesses; channeled tens of millions of dollars in rent and mortgage assistance, utilities support and mental health assistance; ensured access to paid sick leave for Colorado workers, and expanded unemployment benefits to help hard-working Coloradans make ends meet. In the JBC, we painstakingly balanced our budget to over a $3 billion shortfall while sparing our K-12 schools and public services from the worst of the cuts. We did all of this work as quickly as possible and while taking every precaution to keep our staff, our peers and our communities safe. 
After an initial federal COVID stimulus package was followed by months and months of inaction in Washington, we once again recognized the need for Colorado to step up. We worked with the governor to provide $168 million in direct assistance to hundreds of thousands of Coloradans hit hardest by the pandemic, then returned to the Capitol in late November for a laser-focused special legislative session. 
We provided direct relief for restaurants, venues and other struggling small businesses. We approved a bipartisan package of bills to help families stay in their homes, put food on the table and keep the lights on and the heat going. We helped parents stay in the workforce with enhanced child care opportunities and expanded broadband access for students, who are continuing their education through remote learning.
The 2021 session will again be unprecedented — right from the beginning. We'll gavel in on Wednesday as required by law, swear in our new members, and swiftly take care of any urgent, must-pass legislative business. We'll leave the usual pomp and circumstance for another day. Then we'll take a pause and return to the Capitol in mid-February, ready to tackle the important work cut out for us.
With the first vaccines being distributed in Colorado, the end of the pandemic is finally in sight. In 2021, House Democrats will be completely focused on crafting an economic recovery for our state that makes sure no one gets left behind. 
In 2021, we'll work to build back a stronger Colorado and to craft a more just economy for all. COVID exposed and heightened cracks in our system that have held back low income communities, communities of color, and rural communities for far too long. We'll work to ensure that as we recover and rebuild, we fix these weaknesses in our system and ensure everyone truly has a shot at achieving the Colorado dream. To us, getting "back to normal" won't be enough. We must use this year as an opportunity to better ensure that every hard-working Coloradan has a fair shot at success. 
It's hard to predict what an "unprecedented" session will look like, but I have faith that 2021 will be a year of hope, perseverance and success. Coloradans are tough, and we'll get through this together. 
Daneya Esgar, a Pueblo Democrat who represents House District 46, is incoming House majority leader.