With the first presidential nominating contests receding rapidly in the rear view mirror, attention is shifting overnight to Colorado and other Super Tuesday states, where a handful of White House hopefuls have been on the ground organizing since last summer and others are ramping up their activity as quickly as possible, hoping to capitalize on momentum out of the Iowa caucuses and New Hampshire primary.
While the nomination on the Republican side isn't up for grabs — President Donald Trump faces only token opposition in Colorado, and the GOP has cancelled primaries in more than a dozen other states — the Democratic primary is just getting started.
It's called "Super Tuesday" because more states vote on March 3 than any other day, with 1,345 delegates, or 34% of those needed to win the Democratic nomination, determined by the results in those 14 states, as well as a caucus in American Samoa and a vote by the Democrats abroad.
By comparison, only 155 delegates are determined in the four early states that vote this month, with the Feb. 22 Nevada caucuses and the Feb. 29 South Carolina primary following Iowa and New Hampshire.
Coloradans began receiving their ballots the week of Feb. 10, with Republicans getting ballots for the Republican primary and Democrats getting ballots for the Democratic primary, and most of the state's plurality of unaffiliated voters getting both. Unaffiliated voters can only vote one party's ballot, election officials stress, since their vote won't count if they return them both.
It's the state's first presidential primary since 2000, after which Colorado lawmakers decided running a stand-alone election was too expensive and pitched the presidential nominating process entirely back to the two major parties, who held precinct caucuses to start selecting delegates to national conventions.
Voters revived the primary starting this year with the 2016 passage of Proposition 107, and at the same time opened up Democratic and Republican primaries to unaffiliated voters by approving Proposition 108.
Precinct caucuses, party leaders emphasize, aren't disappearing, though this year they will be held during the day on March 7, the Saturday following the primary, instead of the customary Tuesday night meetings. Republicans and Democrats will still conduct party business at the caucuses, including kicking off the nominating process for all other federal and state-level offices, but the all-important presidential delegate count will already be determined in the primary.
As expected, the historically crowded field of Democratic contenders has winnowed a bit as the early contests have given voters the opportunity to weigh in, though muddled results out of Iowa likely postponed a reckoning for several candidates who waited until after New Hampshire voted to hang up their spurs.
Within hours of the polls closing, Colorado Sen. Michael Bennet, entrepreneur Andrew Yang and former Massachusetts Gov. Deval Patrick announced they were suspending their campaigns after finishing in the back of the pack with minimal support.
Who's in the running (subject to change)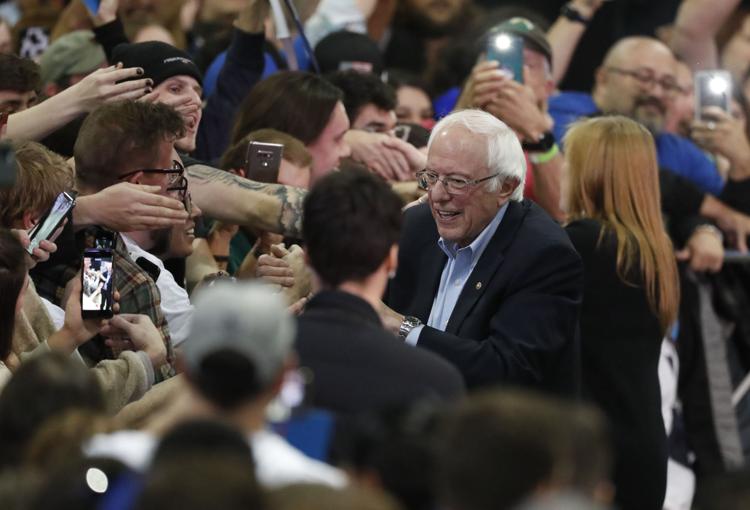 On the Democratic side, more candidates could bail before Colorado's vote is counted, and the rough shape of the race could reshuffle, but in the wake of the nation's first primary it appeared that Vermont Sen. Bernie Sanders, a self-described democratic socialist, and Pete Buttigieg, the young, aggressively moderate former mayor of South Bend, Indiana, were the front-runners, after a virtual tie in the Iowa caucuses and narrow Sanders win over Buttigieg in New Hampshire.
With her surprising third-place finish in New Hampshire, Minnesota Sen. Amy Klobuchar joined Buttigieg as a leading moderate in the field. Progressive favorite Massachusetts Sen. Elizabeth Warren and the centrist former Vice President Joe Biden say they're in for the long haul despite weaker than expected performances in the first pair of contests.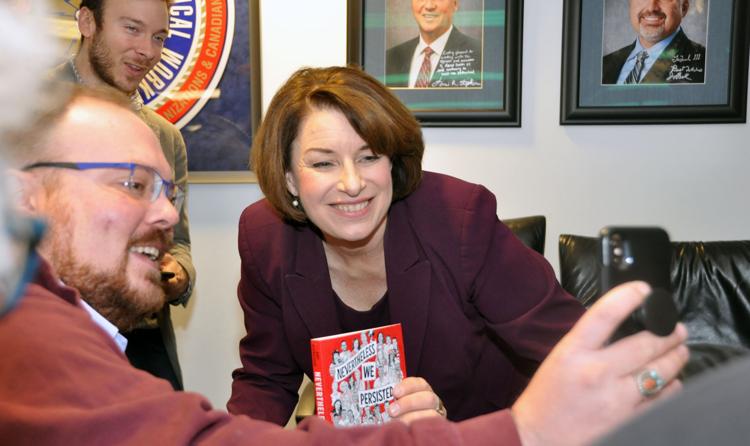 Other Democrats on the ballot in Colorado include billionaire Tom Steyer and Hawaii Rep. Tulsi Gabbard, as well as a formidable candidate who hasn't competed in the early states and is instead banking on emerging from a splintered field starting on Super Tuesday — billionaire and former New York Mayor Michael Bloomberg.
Sanders has a chance of repeating the win he posted in Colorado's caucuses in 2016, when he took nearly 60% of the vote in a head-to-head match-up with former Secretary of State Hillary Clinton. If he does win, he's unlikely to prevail by as big a margin in a field that numbers eight major candidates, plus three veritable unknowns.
Colorado's Democratic primary ballots also list at least half a dozen "zombie" candidates, who ended their campaigns after the ballot was certified and sent to printers. They include Bennet, Yang and Patrick, in addition to New Jersey Sen. Cory Booker, author and spiritual guide Marianne Williamson and former Maryland Rep. John Delaney. Two other Democrats who qualified for the ballot — California Sen. Kamala Harris and former Housing and Urban Development Secretary Julian Castro — notified the Secretary of State's Office their campaigns were over before the deadline, so they do not appear on the ballot.
The leaner selection on the Republican ballot includes just one candidate who has quit the race since ballots were finalized — former Illinois Rep. Joe Walsh, who dropped out after barely registering in the Iowa caucuses.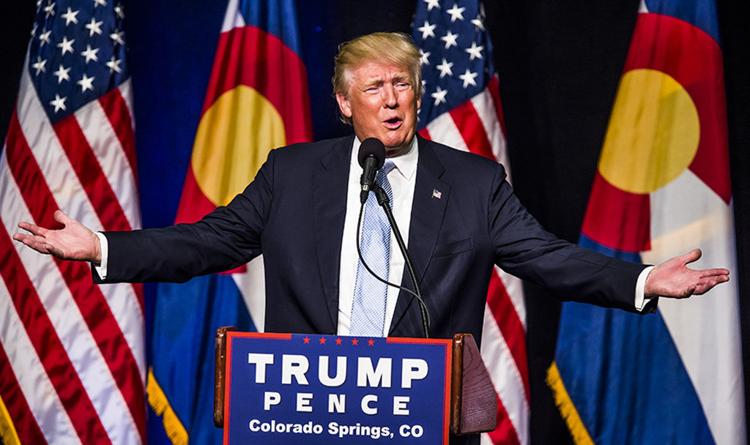 The outcome in Colorado's Republican primary is as close to a certainty as can be. Not only does President Donald Trump enjoy record levels of popularity among state Republicans, with approval ratings consistently above 90%, but as is typical with incumbents, he isn't facing any well-known or well-funded challengers. Former Massachusetts Gov. Bill Weld, the vice presidential nominee on the Libertarian ticket four years ago, is the only Trump rival on the GOP ballot with a national profile, and he hasn't set foot in the state this cycle.
What's more, unlike the Democrats, Colorado's is one of eight state GOPs that awards its delegates to the Republican National Convention on a winner-take-all basis, making it extremely likely Trump will arrive in Charlotte with all 34 of the state's pledged delegates. (Another three delegates, top-ranking party officials, go to the convention unpledged, according to RNC rules.)
A complicated count for Dems
The Democrats, however, award their pledged delegates to the Democratic National Convention proportionally, but only to candidates who clear a 15% vote threshold.
Because of the way the Democratic Party apportions its delegates, as in other states, Colorado's primary could produce two different winners — the candidate who receives the most votes statewide and the candidate who wins the most delegates, though the latter result could remain unknown for some time. That's because Colorado sends the lion's share of its 67 delegates based on separate performances in each of the state's seven congressional districts, rather than the statewide vote that will likely be reported within hours of the polls closing.
The statewide results will determine how 23 of Colorado's pledged delegates are allocated, with the other 44 going to candidates who get at least 15% of the vote in any congressional district. But since the Secretary of State doesn't report results broken down by congressional district, it will be up to the party to conduct what state Democratic chair Morgan Carroll called a precinct-by-precinct analysis to determine precisely what share of the votes each candidate gets.
If it's close in some districts, that could take a while, since election officials won't consider the vote tally complete until nine days after the election, when clerks will have received all the allowable ballots from military and overseas voters, and in-state voters have had a chance to resolve signature issues and clear up provisional ballots.
Colorado Democrats will send another 12 automatic delegates to the DNC in Milwaukee — party leaders and elected officials who used to be known as "super delegates" — though they won't have a vote at the convention unless the nomination goes beyond a first ballot.
The campaigns in Colorado are expected to reach a frenzy of activity in the weeks before ballots are due, with massive rallies by Sanders, who filled exhibit halls at the Colorado Convention Center in Denver on Feb. 16, and Trump, who visits Colorado Springs on Feb. 20. Buttigieg is landing Aurora for a town hall on Feb. 22, and Warren is holding an event in Denver on Feb. 23. Bloomberg, too, is stepping on the gas, flooding Colorado's airwaves and digital channels with advertising and standing up an expensive field organization in every congressional district.
Warren's is the other campaign with a longstanding, substantial presence in the state, though Buttigieg's operation was growing at a fast clip in the days after the New Hampshire primary. In addition, operatives with the Biden campaign said to expect full-blown efforts across the state before the election.
TRUMP: Test run for November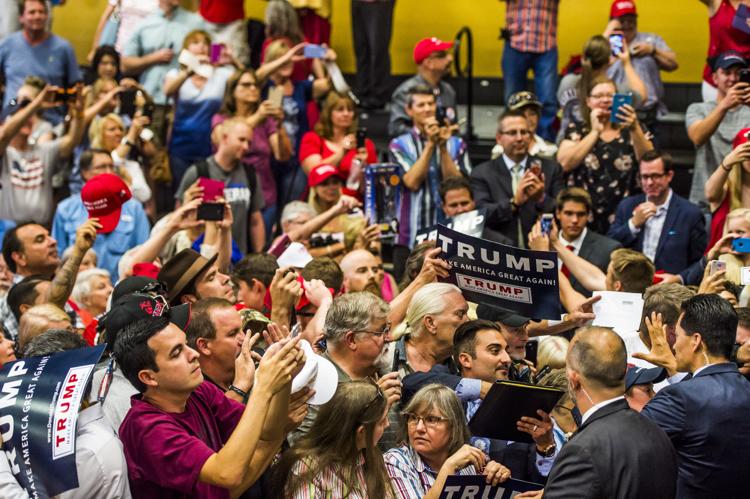 Even though it lacks much of a contest, the Trump campaign plans to treat the presidential primary as a dry run of sorts for its General Election mobilization, like the campaign did last fall, when it tested its field operation by turning out opponents of the statewide spending measure Proposition CC.
This year's organization bears no resemblance to the ad hoc, seat-of-the-pants Trump campaign that came up empty-handed in Colorado's 2016 caucuses and state convention. 
"The RNC has been on the ground in Colorado longer than any 2020 Democrat, and earlier than we ever have during a presidential cycle," Colorado RNC spokesman Kyle Kohli told Colorado Politics in a statement.
"Our top-notch ground game, unparalleled data program, and vast fundraising war chest will continue to help Colorado Republicans capitalize on grassroots support for President Trump across the state."
SANDERS: An army on the move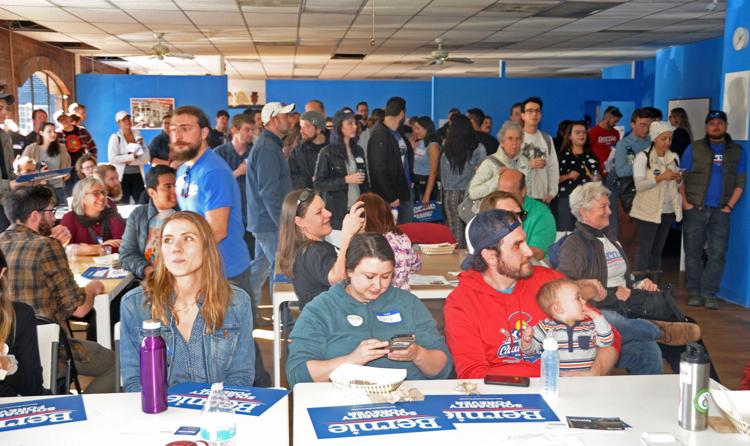 On the Democratic side, the Trump operation could be rivaled by more than 15,000 Sanders volunteers and supporters, bolstered by organizing staff that has been on the ground for months and others arriving in Colorado from Iowa and New Hampshire.
"Bernie's got an army," Tim Dickson, the Sanders campaign's state field director, told Colorado Politics.
The number of voter-contact events — including phone banks, meet-and-greets and door-to-door canvasses — has passed 1,000 in the state, Dickson said, with "little pockets of volunteer activity" everywhere in Colorado.
He said the campaign has the ability to reach beyond the registered Democrats who will be voting in the primary into the ranks of unaffiliated voters, in part, because roughly half of the Sanders supporters are unaffiliated and haven't ever volunteered for a campaign before.
"These are all new people, doing things for the first time because they're motivated for Bernie," he said.
BLOOMBERG: A monumental presence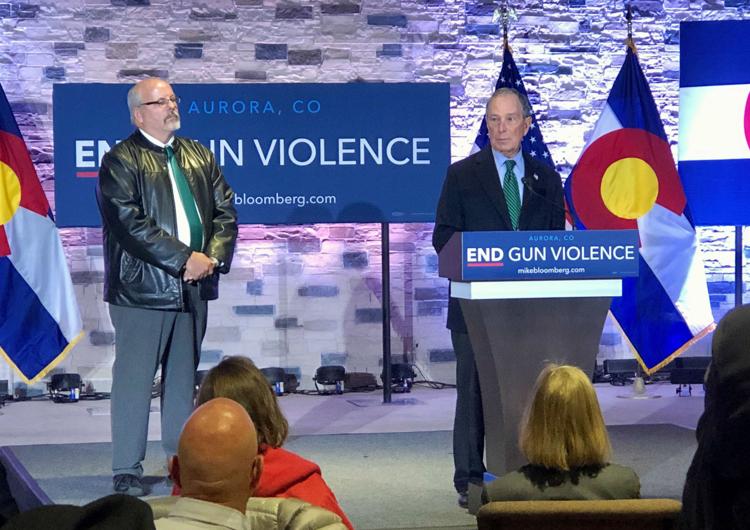 Not to be outdone, with unprecedented resources at its disposal, the Bloomberg campaign is building "the largest ground game in presidential history" in Colorado, said state director Ray Rivera, who ran Barack Obama's 2008 campaign in the state.
That includes more than 50 paid staffers, nine field offices up and down the Front Range, and dozens of events every week, supporting a barrage of advertising spending that has topped an eye-popping $300 million nationwide since early December.
"I honestly never thought I would see another candidate who would invest in Colorado so significantly and so early until Mike Bloomberg," Rivera said.
Bloomberg has said he plans to leave his staff and campaign infrastructure in place even if he doesn't win the nomination, helping boost turnout for whoever the Democrats nominate to try to unseat Trump.
In a Feb. 12 memo outlining Bloomberg's strategy in Colorado, Rivera said electability is a top motivating factor for voters as ballots go out.
"Of all the issues voters consider when casting their ballots, the ability to beat Donald Trump is on the forefront of their minds," he wrote. "Right now, Mike Bloomberg is building a ground game in Colorado of unprecedented scale to do just that — take on Donald Trump and win."
BUTTIGIEG: Getting up to speed in a hurry
Buttigieg's campaign, for its part, is expanding its presence in Colorado after the first states have voted, though it has had less of a formal operation in the state than some of the other campaigns. But Caz Margenau, the volunteer state lead, said the excitement surrounding the young former mayor's campaign is palpable.
"When we started this, it was 'Pete who?' and 'How do you pronounce his name?' The momentum continues to be a big help for us here on the ground. We're already seeing it. Everywhere we go around the state — doesn't matter if we're in a conservative area or liberal area, we get the same response."
Following his strong showings in Iowa and New Hampshire, the Buttigieg campaign announced it was increasing staffing and support in Colorado and other Super Tuesday states.
WARREN: The personal touch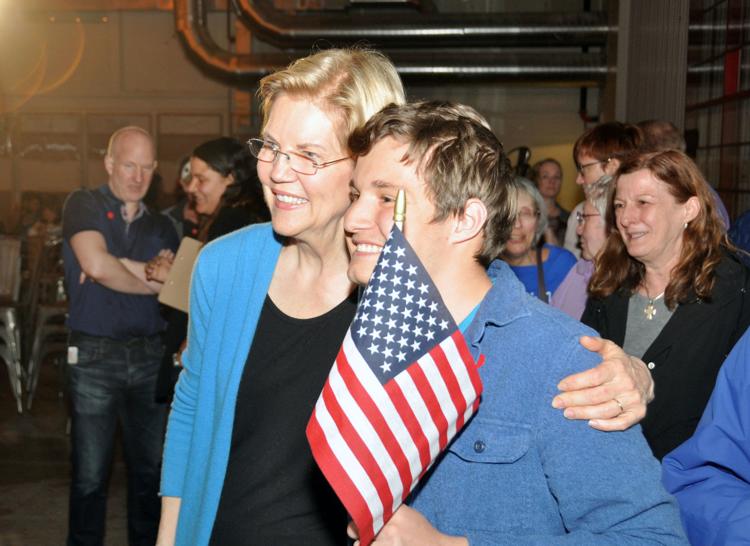 The Warren campaign has been organizing voters in Colorado since last fall and has three Front Range offices with more than a dozen paid staffers, the campaign said.
"We're running a campaign focused on organizing and meeting people where they are and we've seen incredible energy for Elizabeth's grassroots movement all across Colorado," Warren state director PaaWee Rivera said in a statement.
"Elizabeth values engaging face-to-face with folks — that's what the selfie lines and pinky promises are all about — and we're following her lead. That's why our organization has placed such a premium on direct voter-to-voter contact and meeting people where they are, from knocking on doors, phonebanking, hosting events and holding barnstorms across the state. We are giving people the tools they need, both digitally and through in-person training, to get out and organize in their own communities."
BIDEN: A plan to get back on track
Biden is relying on deep ties to Coloradans that stretch back decades and has assembled a network of supporters to translate familiarity with the former vice president into votes.
"We're looking forward to scaling up the presence through a larger field presence in the state," said Vedant Patel, the Biden campaign's communications director for the Western United States.
"We feel really good about the operation and organization that we're growing. The vice president is a huge known quality in Colorado. He has a huge track record that has been beneficial for Coloradans," he said, pointing to Biden's role passing and implementing the Affordable Care Act and the Obama administration's stimulus package in the wake of the Great Recession.
Biden has also maintained relationships in the state over the years, including campaigning for candidates in the 2018 election, and has plans to open an office in Colorado before the primary, he said.
"Time and time again, the thing Coloradans care about the most is nominating a candidate most able to beat Donald Trump, and various metrics have shown Joe Biden is the best candidate to build the broad and diverse coalition necessary to send Donald Trump packing in November. We feel confident of that."
The former vice president was scheduled to attend a private fundraiser on Feb. 17 at the home of former Interior Secretary Ken Salazar.
... AND THE REST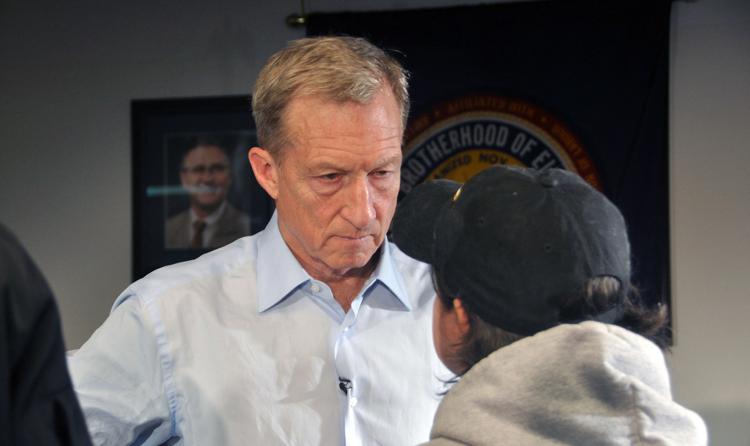 As of Feb. 17, the Klobuchar, Steyer and Gabbard campaigns hadn't responded to inquiries about their activities in Colorado.
Klobuchar and Steyer both participated in December town halls in Denver that were devoted to issues surrounding voting and elections and sponsored by Secretary of State Jena Griswold. But on the day after the New Hampshire primary, Klobuchar's campaign site didn't list any events in Colorado, and Steyer's listed just one, a discussion about the climate crisis among supporters at a Denver brewery. 
Ballots must be returned to county clerks by 7 p.m. on March 3.