CRIPPLE CREEK • Coloradans this November will vote on whether to allow sports wagering, with a 10% tax to help pay for state water projects.
And this mountain gambling town behind Pikes Peak, where casino revenue has been sluggish for years, is hoping that passage of Proposition DD will mean a bonanza.
Cripple Creek casino owners are hoping sports betting and more hotels will help the city's gaming industry overcome its struggles of the past decade.
This town in Teller County -- population 1,267 as of last year, about 45 winding miles from Colorado Springs -- is one of three Colorado communities where casino gambling was legalized starting in 1991, along with Black Hawk and Central City to the north in Gilpin County, closer to Denver.
Casinos in the three towns raked in a record $842 million in revenue last year, up 13% from 2014 levels, according to the American Gaming Association.
Black Hawk, which has seen casinos sprout like mushrooms over the years, accounted for $623 million of that total. Gambling halls in neighboring Central City took in a far more modest $79 million last year, but that was a 10% jump from the year before.
But in Cripple Creek, casino revenue peaked at nearly $155 million in 2007 and stood at $140 million last year, up 3.8% from the previous year, the AGA says. The town has seen only small annual increases the last few years.
Casino owners here have tried several strategies to expand the industry: round-the-clock gaming, adding roulette and craps games in 2009 and expanding casino alcohol sales to 24 hours a day in 2015. All had limited success.
The latest strategy would add more than 400 hotel rooms to the 450 or so now available in Cripple Creek. Casino owners hope the additional rooms will draw more customers to gamble, eat and stay longer in Cripple Creek.
Plus, if voters approve of casino and online sports wagering on the Nov. 5 ballot, more gamblers — and revenue — could be expected, local leaders hope.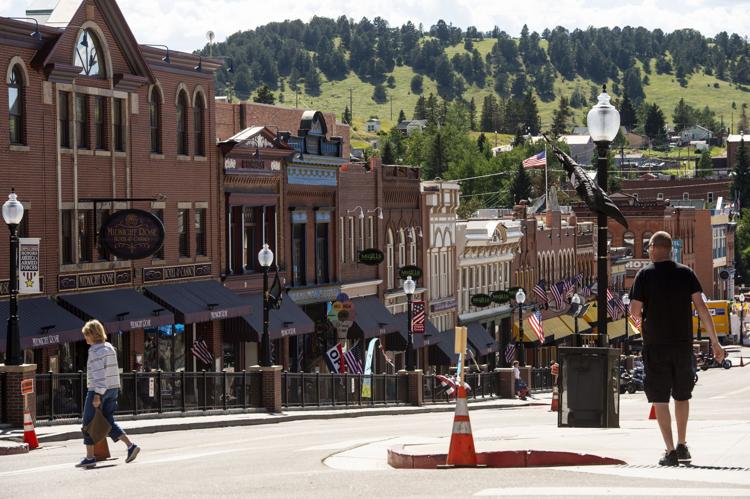 'Rooms, rooms and rooms'
Only one of the three proposed Cripple Creek hotels is underway. Construction started in June on a $14 million, 102-room hotel set to open by October 2020 just north of and linked to the Wildwood Casino by a heated walkway. It also will have multipurpose space and a rooftop area for special events. The casino moved a parking lot to clear the hotel site.
"Cripple Creek has so many good ingredients, but they haven't been put together," said Wildwood co-owner Joe Canfora. "We need the leadership of government, the casinos and other businesses in Cripple Creek to create a tourism destination. Gaming revenue has been flat at best for more than a decade. To grow, we need to use the amenities around us, and that starts with rooms, rooms and rooms."
Canfora said many Colorado Springs gamblers bypass Cripple Creek for Black Hawk, or even Las Vegas, where hotel rooms are plentiful and of higher quality than those now available in Cripple Creek.
More rooms will prompt visitors who now stay a few hours in Cripple Creek to extend their visit to two or three days, especially if casinos offer vacation packages of rooms, meals, entertainment and gaming, he said.
Cripple Creek casino owners are hoping for a boost similar to Black Hawk's after hotel construction there over the past decade. Gaming revenues in Black Hawk grew faster than those in Cripple Creek after the 2009 opening of the 536-room Ameristar Casino Resort Spa. Monarch Casino, also in Black Hawk, is building a 519-room hotel, spa and casino expansion that is to open later this year.
Triple Crown Casinos, parent company of the Brass Ass, McGills and Midnight Rose casinos, plans to begin construction by year's end on a $40 million, 150-room hotel to be attached to the Brass Ass and Triple Crown's parking garage. The hotel, to open in 2021, also will have 5,000 square feet of meeting space, a fitness center, hot tubs, coffee shop, lounge and other amenities.
"Cripple Creek needs to increase its bed base," said Triple Crown General Manager Larry Hill. "The consensus (among industry officials) is that an increase in beds will help everybody from casinos to mom-and-pop retailers to the school district. But I don't think the Black Hawk comparison is appropriate, because casinos there are drawing from the much larger Denver area. Everyone agrees more rooms will increase gaming revenue. The ability to house more customers on any given day is part of the formula for the success of Cripple Creek."
The most ambitious hotel project in Cripple Creek is planned by Full House Resorts, which acquired Bronco Billy's Casino in 2016. The Las Vegas company announced plans in late 2017 for a $120 million project consisting of a 150-room upscale hotel, a top-rated restaurant, meeting and event space for up to 1,000 people, a 400-space parking garage and an outdoor courtyard for events.
Contractors began moving utilities in July to prepare for construction of the garage starting in September. It must be built first because the hotel will wipe out much of the casino's parking.
Full House CEO Dan Lee told stock analysts on a recent conference call that the company is "still figuring out how to finance" the hotel. That could take six to nine months, and "we need to do it in a way that makes sense for our shareholders."
Lee also said Bronco Billy's needs a parking garage to remain competitive, and "even if Phase 2 [meaning the hotel itself] never gets built, the parking garage should be a pretty good plus for us."
Bronco Billy's General Manager Baxter Lee said the hotel is still "undergoing design changes" but he remains confident the entire project will be financed and built. Construction on the hotel would begin after the garage is completed in about a year and would take 18 to 24 months to complete, putting the opening sometime in 2022.
Dan Lee has often compared the Bronco Billy's project with the Ameristar hotel in Black Hawk, though on a much smaller scale. He said in the conference call that the Bronco Billy's hotel "transforms the whole property, really transforms the town, much like the Ameristar did for Black Hawk," adding that the [Ameristar] casino was only marginally profitable before the hotel was built, and "then it took off."
Baxter Lee said the hotel and its meeting space also will help Bronco Billy's by drawing corporate meetings, conferences and other events to Cripple Creek. The hotel's ballroom would book entertainment on weekends as another way to draw more visitors to the casino and city.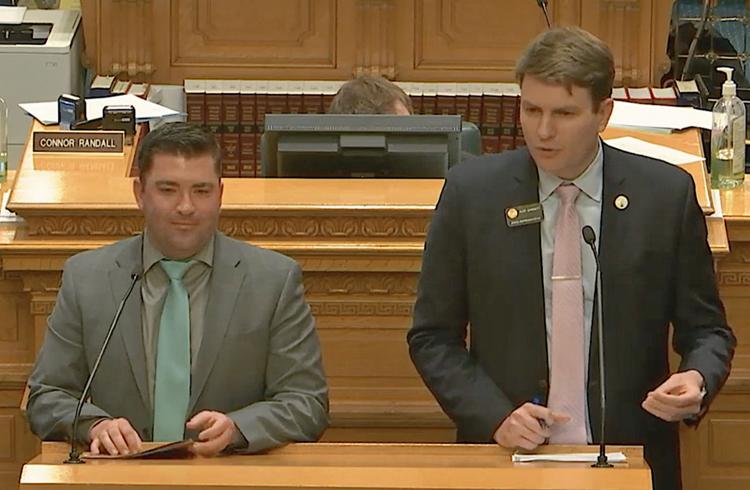 'Save a farmer'
As for Proposition DD, voters statewide will be asked this in November:
"Shall state taxes be increased by twenty-nine million dollars annually to fund state water projects and commitments and to pay for the regulation of sports betting through licensed casinos by authorizing a tax on sports betting of ten percent of net sports betting proceeds, and to impose the tax on persons licensed to conduct sports betting operations?"
Sports wagering has spread rapidly since the U.S. Supreme Court last year struck down a federal law banning such betting as unconstitutional. The wagering is now legal in 11 states. Seven more have approved sports bets legislation that hasn't yet taken effect.
Under the Colorado ballot measure, a "Water Plan Implementation Fund" would be created to receive funds generated by the sports-betting tax to help pay for programs laid out in the Colorado Water Plan to enhance Colorado's water supply as well as water planning and conservation efforts over the next several decades.
The measure was placed on the ballot when the Colorado General Assembly passed House Bill 1327 in this year's session.
The bill had bipartisan backing. Its lead House sponsors were House Majority Leader Alec Garnett, D-Denver, and Minority Leader Patrick Neville, R-Castle Rock. In the Senate, primary sponsors were Majority Whip Kerry Donovan, D-Vail, and Assistant Minority Leader John Cooke, R-Windsor. Rep. Mark Baisley, R-Roxborough Park, whose 39th House District includes Cripple Creek, was a co-sponsor.
In legislative debate over HB 1327, backers said legalized sports betting would help to squeeze out the illegal black market for online gambling. The American Gaming Association estimates that illegal sports betting is a $150 billion business annually.
And Rep. Matt Soper, R-Delta, another co-sponsor, focused on the additional funding that would go to help stretch out the state's water supply in the face of growth and persistent drought.
"Bet on the Broncos, save a farmer," Soper said during debate in April.
Some opponents complained that legal sports betting could cause further challenges for people struggling with gambling addiction. A portion of the revenue generated by Proposition DD would go to programs to help problem gamblers.
While the Colorado Secretary of State's office website lists no registered issue committee in support of Proposition DD, a group called Coloradans for Climate Justice, whose registered agent is Gary Wockner, is listed as opposing the measure.
Wockner, also with Save the Colorado, says the measure is a political plot to associate gambling with water conservation.
"If you are going to greenwash sports betting, you make it about the water plan and you leave out two-thirds of what the water plan is going to do, which is dam and drain rivers," he told the energy news outlet E&E News in July.
Coloradans for Climate Justice says on its Facebook page that taxes should be raised on "on entities which caused climate change, principally the fossil fuel corporations," and not on "on working- and middle-class Coloradans."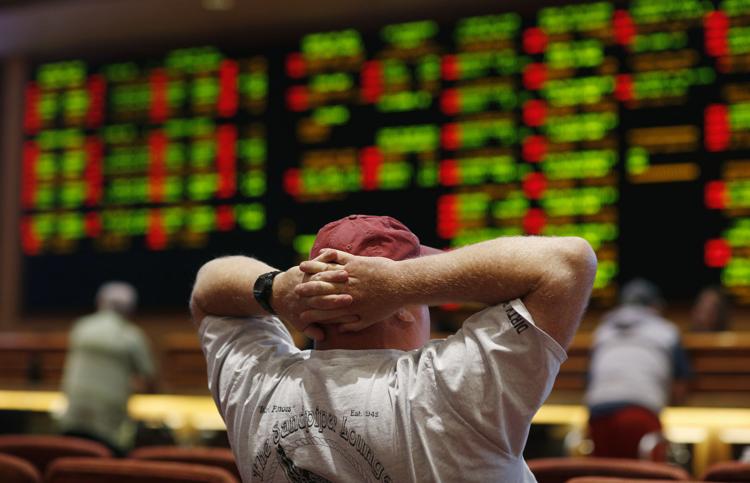 Measure's impact debated
If voters approve Referendum DD, wagering could begin as soon as May 2020 in casinos, online and through mobile applications. Most of the state's casinos already are discussing forming partnerships with sports wagering companies, and New Jersey-based PointsBet has formed a partnership with the Double Eagle Hotel and Casino in Cripple Creek to operate a sports book at the casino and launch online and mobile betting, should the referendum pass.
Baxter Lee, the Bronco Billy's general manager, said a Colorado Gaming Association poll showed the state's voters were "slightly favorable" toward the betting referendum.
Every Colorado casino is expected to open a sports book; online or mobile betting require a casino-based location. Those could range from kiosks to large sports bars with banks of televisions and displays featuring odds on major sporting events, such as professional football, basketball, baseball and hockey and many college sports as well.
If the referendum is approved, the Double Eagle in Cripple Creek plans to build a sports bar with sports wagering and other casino gaming options that will be the "heartbeat of the property," said PointsBet CEO Johnny Aitken.
Bronco Billy's plans a series of kiosks; Wildwood would add a sports book to its existing sports bar; and Triple Crown would build a sports wagering operation that its general manager says will be "the nicest in Cripple Creek with lots of TVs and leather seating."
Aitken says sports wagering could generate up to $200 million annually in revenue, assuming restrictions on bets don't go much beyond the referendum's prohibitions on betting on high-school games and individual performances by college players.
His enthusiasm for the Colorado markets prompted the company to announce plans this year to open a 100-person technology and product development office in Denver by October.
Jennifer Roberts, associate director of the Center for Gaming Regulation at the University of Nevada, Las Vegas, said she expects sports wagering to be legal in up to 30 states within five to 10 years and eventually spread to 45 states. She said betting already happens on professional and college sports, but until the court's decision, it took place illegally offshore through internet sites.
"Sports betting revenue is not likely to be as large as some anticipate. It is a low-margin business — about 5%, compared with 13% to 18% for casino games. Sports wagering makes up only about 2.5% of all gaming revenues in Nevada," Roberts said. "Mobile wagering is popular, especially to a technologically oriented customer. About 50% of the wagering in Nevada comes from mobile devices, and about 80% comes from mobile in New Jersey."
Hotels, restaurants, entertainment and other amenities are much more likely to transform a gaming location, Roberts said. Over the past 30 years, the mix between gaming and non-gaming revenue in Nevada has moved from 70% gaming and 30% non-gaming to exactly the opposite as full-scale resorts with abundant amenities have multiplied in Las Vegas, she said.
"Amenities appeal to a greater variety of customers, and that is why you see a lot of casino markets bringing in more amenities because they want customers spending more time in their location," Roberts said.
A major new casino in Massachusetts, the Encore, has "had a significant impact on the area in just one month, but the impact in a particular market depends on a variety of factors that can include marketing, demand and weather."
Joey Bunch and Mark Harden of Colorado Politics contributed.