Denver voters will head into uncharted territory when they decide whether to decriminalize possession of small amounts of psilocybin, better known as "magic mushrooms."
Initiated Ordinance 301 on the ballot mailed to city voters starting April 15 would make use and possession of psilocybin mushrooms "the city's lowest law-enforcement priority."
And while the mushroom referendum is the first ever in the nation, as issues go it feels a bit like a throwback from the 1960s when experimentation with hallucinogenic drugs was part of the counter culture of that era.
But this is not your aging hippie grandfather's psychedelic trip.
It's a serious debate between advocates who claim that "mushrooms are medicine" for people dealing with chronic anxiety and depression and opponents who view the measure as a "Pandora's box" of bad trips and public harm.
And it raises questions about what law enforcement priorities should be toward policing those who use the drug.
"There's no reason for individuals to be facing felonies for something that has a demonstrated medical value," said Kevin Matthews, campaign manager for the main pro-301 group, Decriminalize Denver, and a stay-at-home dad who said he has used mushrooms to treat his own depression.
"For something that is safe and non-addictive, it's the safest of all non-recreational drugs," Matthews added. "Why are we spending tax-payer dollars on criminalizing individuals, ripping their families apart and putting them behind bars or face really extreme circumstances for possessing a mushroom?"
But for Peter Droege, a drug addiction policy fellow at the Centennial Institute at Colorado Christian University, the arguments for mushrooms sound a lot like the case made when Colorado legalized marijuana, a decision he considers a mistake.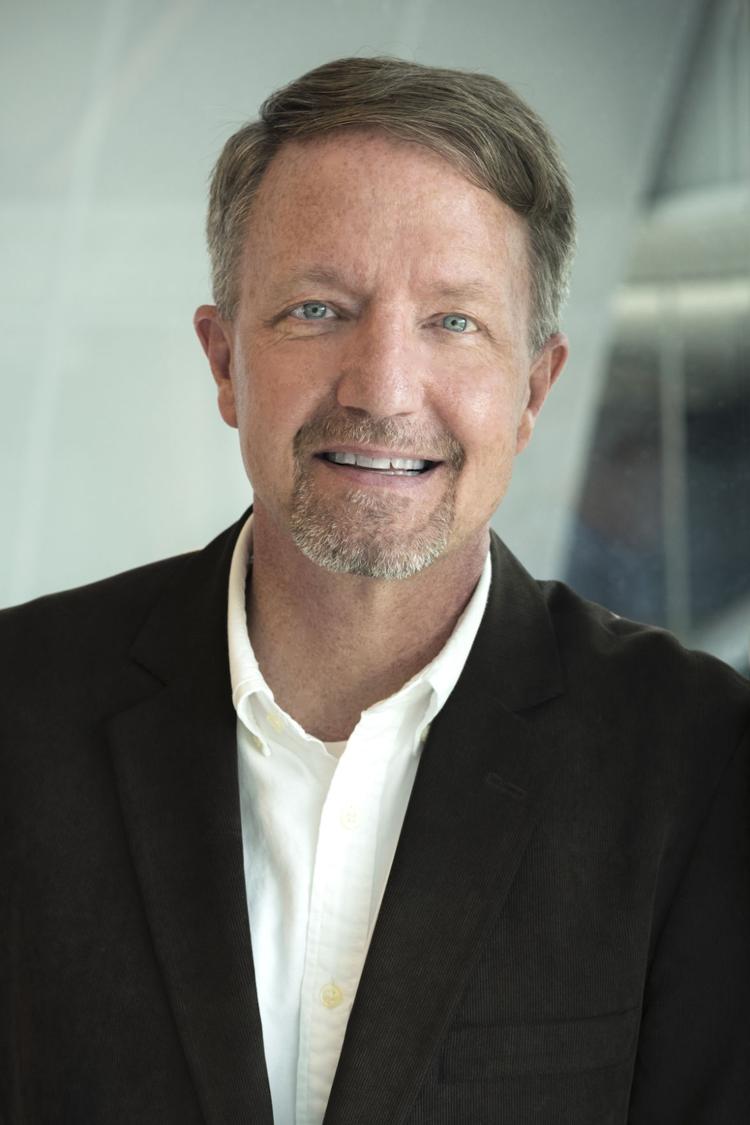 Droege said he opposed the psilocybin initiative for the public safety consequences it poses.
"The [Drug Enforcement Administration] points out that some of the consequences of using psilocybin are hallucinations ... but also panic attacks and psychosis and lack of coordination," he said. (See the accompanying story.)
"This is the classic Pandora's box. You open this box to a drug that has very [few] differences to LSD," he said. "It is just going to be a nightmare."
'People can be harmed'
Both sides of the debate can find some support for their position within the scientific community.
For example, a group of researchers from Johns Hopkins University in a November 2016 study cited promising findings in the use of a single high dose of psilocybin to treat depression and anxiety in cancer patients.
"We conducted the largest trial with psilocybin with 51 cancer patients and saw dramatic and immediate reductions in depression and anxiety that lasted at least six months," said Matthew Johnson, an associate professor of Psychiatry at Johns Hopkins University School of Medicine and one of the authors of the study.
The drug was administered under scientific supervision, not by unsupervised users.
Johnson noted that the findings still needs to be replicated and that there is no Food and Drug Administration approval for the treatment.
But he added, "If they hold up in replication, they really are the type of findings that change the field."
However, Johnson added that there are real risks associated with psilocybin, especially for the 1 to 2 percent of the population that have psychotic disorders or are predisposed to them.
"Those people can be harmed," he said.
As for the general population, he said, people can engage in dangerous behavior while on psilocybin.
"Most people who do these things don't have a problem," Johnson said. But he keeps a file folder of cases where something went wrong. The folder grows every year, he said.
 "In terms of frequency, they [bad trips] are at the very lowest end of the scale," he added. "But that's very real when your son wanders into traffic because he's on mushrooms. That's your loved one."
A lower priority
Here's the question Denver's psilocybin initiative will put to the voters in the election that ends May 7:
"Shall the voters of the City and County of Denver adopt an ordinance to the Denver Revised Municipal Code that would make the personal use and personal possession of psilocybin mushrooms by persons twenty-one (21) years of age and older the city's lowest law-enforcement priority, prohibit the city from spending resources to impose criminal penalties for the personal use and personal possession of psilocybin mushrooms by persons twenty-one (21) years of age and older, and establish the psilocybin mushroom policy review panel to assess and report on the effects of the ordinance?"
If adopted, the measure would not make possession legal, and the drug would remain illegal under federal law, but it would force local law enforcement to make it a lower priority.
To that end, it would require the mayor to appoint a panel by Dec. 31 that would study the effects of the initiative.
The panel would include one representative each from the Denver Police and Sheriff's departments, two city council members and two citizens from the people who petitioned to put the measure on the ballot.
The panel also would include a criminal defense attorney, a certified addiction counselor, a harm reduction advocate and one representative each from the city attorney's office and the district attorney's office.
Unlike the medical marijuana amendment that Colorado voters approved in November 2000, Denver's psilocybin initiative does not seek to make the drug available through a medical regulatory framework. In fact, while possession and use would be decriminalized, sale of the drug would still be prosecuted.
"We're not increasing access at all," Matthews said. "Nobody should be able to walk into a store right now and like cannabis buy an eight of mushrooms."
But initiative opponent Droege said the arguments put forward by the other side sound a lot like the case that was made for medical marijuana.
"I would say fool me once shame on you, fool me twice, shame on me," Droege said.
When the organizers of Initiative 301 achieved their goal of having it placed on the ballot in February -- submitting 8,524 signatures, with city officials deeming more than 5,500 signatures valid -- backers of the measure held a rally and invited a man at the event to speak. That invitation came as a surprise to "Jerry" (not his real name), who said he wasn't expecting to make any remarks. But he did.
A 58-year-old man who says he is terminally ill, Jerry (who spoke to Colorado Politics on the condition that his real name not be used) said he was glad to talk about the drug that he claims has eased his depression and anxiety.
Jerry said he has tumors on his spine that are inoperable and that have metastasized to his brain.
"All they [his doctors] are doing in keeping me comfortable to die," he said. "My plan is to die at home. I want to die right here in my chair."
Jerry said he began using small doses of psilocybin mushrooms about 15 months ago, adding that they have given him some relief that other drugs failed to provide.
He said he grew his own mushroom, ground them up and put them into capsules which he takes once each morning in a dose of 300 milligrams.
"It's much more like a cup of coffee. I don't trip," he said.
'Strange ... ballot issues'
Matthews, the pro-301 campaign manager, said Jerry is a textbook example of a person who should not be subject to arrest for using a drug that is easing his depression and anxiety.
Droege, however, is not convinced by the argument that mushrooms are needed as medicine.
"I'm a compassionate guy -- but the reality is that any medical doctor will tell you that there are plenty of very powerful therapies that they can proscribe to relieve pain at the end of life," Droege said.
"I'm not unsympathetic to people that are in great pain and my point would always be after we approve this and if a doctor prescribes it, and a pharmacist administers it. I've got no problem," he added.
The mushroom initiative is one of two first-of-a-kind referendums in the nation that Denver voters will decide. The other is Initiative 300, which seeks to repeal the city's ban on urban camping and asserts the right of the homeless to live on the streets.
The outcome on both measures likely will be noticed in cities elsewhere in the country.
So, is Denver on the cutting edge for these kinds of initiatives? Not quite, said Tony Robinson, chairman of the political science department at the University of Colorado Denver.
Two unusual ballot issues do not constitute a trend, Robinson said.
"I don't believe we have evidence to believe that this is a sign of something deeper, that Denver as a whole is going to be moving forward with strange, innovative ballot issues from election to election," Robinson said.
"I don't think we should take this one election cycle to mean that. So, these two initiatives are in fact interesting and unique. They are the products of a unique moment in time and a unique constellation of political forces that happen to be present in Denver right now," he added.
"I don't know that we should take from that a prediction that Denver's going to have all these wild and innovative ballot initiatives, going forward," Robinson said. "The fact that we have these two pretty wild initiatives is unusual."
Mayor, DA are opposed
Denver Mayor Michael Hancock told Colorado Politics he opposes the magic mushroom ballot question.
"I think most of these conversations need to be on the federal level," Hancock said.
"What Denver does not want to do and should not do is to be the primary city for all these things," he added. "I'm very concerned that we are continuing to have these different groups – it's magic mushrooms now, [but] what's next that they are going to ask Denver to de-prioritize or legalize in the community?"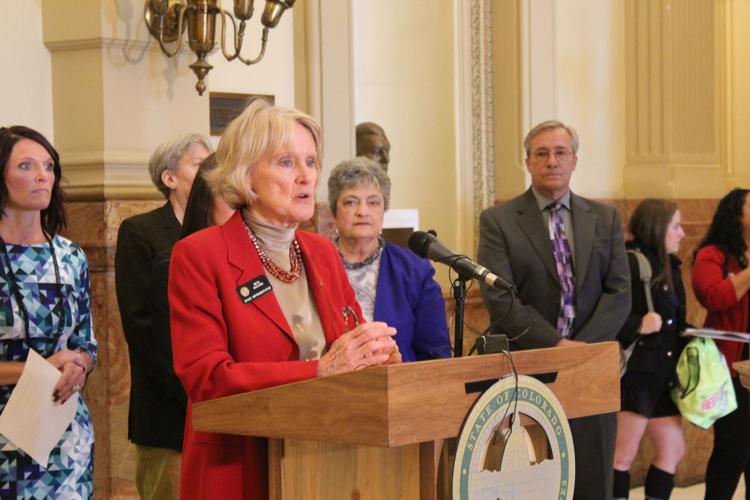 Denver District Attorney Beth McCann also is opposed to the measure.
"I think part of my objection is that we don't really know that much about psilocybin and the response that people might have to it," McCann said, who said she is not opposed to studying the issue.
"But the other thing that I worry about is that if Denver says ... we're not going to enforce this law, that we will see people coming to Denver because they can take their mushrooms here."
The extent to which law enforcement is making arrests and prosecuting psilocybin cases appears to be minor compared to other kinds of drug enforcement.
Denver police spokesman Sonny Jackson said police arrested 158 individuals on psilocybin allegations over the last three years.
McCann's office said that out of the 9,267 drug cases filed by Denver prosecutors between 2016 and 2018, a total of 11 involved psilocybin. And of those cases, three involved charges of manufacturing or possession with intent to distribute.
Regardless of what Denver decides, the drug will remain illegal under federal law, and U.S. Attorney for Colorado Jeff Dunn said federal prosecutors will not alter their stance on psilocybin in Denver.
"Our position is that it's a schedule 1 illegal controlled substance and we would enforce federal law the same way we do now regarding any illegal controlled substance," Dunn said.
While 301 has garnered press attention as far away as England, it has not generated as much in campaign spending compared to the homeless camping initiative.
Advocates of the measure have raised $11,858 as of March 17, according to campaign finance reports. There does not appear to be any major fund-raising underway by groups opposed to the initiative.
If the measure fails to pass, Matthews said he will consider it a victory to have placed the issue on the ballot.
"The fact that Denver residents even get to vote on something like this is gigantic," Matthews said.
"What happens next is we use the data that we have. Go back to the drawing board and keep moving forward, he added. "We're not the only city or state in the country doing this work."