This is Colorado Politics' daily digest of news about the ongoing pandemic's impacts on the Centennial State.
DAILY UPDATE
The number of positive COVID-19 cases in Colorado is 183, with 2 fatalities. Find all of Colorado Politics' coverage of the coronavirus outbreak here.
Do you have tips for the Colorado Politics team?
Email us at news@coloradopolitics.com
---
State reports 2nd death, 183 cases on new COVID-19 website
As of Tuesday, the state used a new website to report that the number of positive cases has reached 183 in 19 counties with 20 people hospitalized. The website also noted a second fatality, a man in his 70s in Weld County who had been exposed to another person who tested positive.
At least 1,790 people have been tested, the website said.
-- Marianne Goodland
But, about that website ... 
The Colorado Department of Public Health and Environment rehashed the website they've been using to disseminate the most up-to-date information about the number of COVID-19 cases, by replacing it with a set of data visualizations. 
But the new website lacks basic counts of cases by county, has conflicting data and a spokesperson for CDPHE has refused to provide the data that lives behind the data visualizations. 
Up until Monday, March 16, CDPHE had been providing a list of all known COVID-29 cases, tallied by the county where the cases were found. On Monday, the agency changed direction and only provided a statewide count of cases. In response to questions about why the agency did that, a CDPHE spokesperson first said the reporting system was being updated. Later, the same spokesperson said the state was still collecting the data, even though the agency had already reported the statewide totals, just not the county totals.
After a day without new COVID-19 cases by county, the state launched their new website Tuesday, March 17 at 5 p.m. But it has conflicting information. At the top of the page, it tells users there are 183 cases. But adding up the numbers on a map presented lower on the page, which has county totals gives a sum of only 179 cases. 
And adding up those figures by taking notes from the map is the only way to get county totals, since the new website doesn't have just a list or table of counties and COVID-19 cases.
In response to a request for CDPHE to make the data underlying their data visualizations available for download, which is a function built into the data visualization platform CDPHE is using to present the data, a CDPHE spokesperson wrote in an email, "What I'm hearing is that enabling downloads would give access to protected medical information."
Colorado Politics and The Gazette have submitted formal public records requests for the data, as well as all communications about the change from providing the county-level data to instead only providing data visualizations. -- Evan Wyloge
Denver lifts time limits for metered parking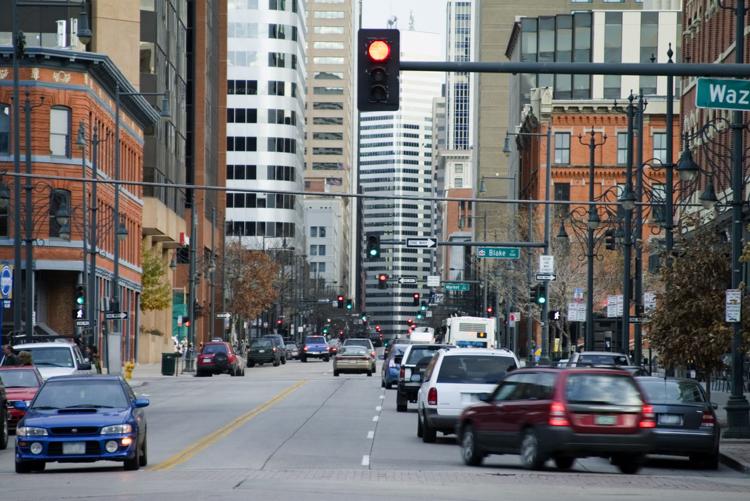 Denver is making changes to its parking management and enforcement as a courtesy to residents who are not commuting to work and may be parked in a location with restrictions.
The changes are also intended to help residents with illnesses who were quarantined and could not move their car, but were getting ticketed and towed, Denver City Councilwoman Jamie Torres wrote on Twitter. 
As of 1 p.m. Tuesday, time limits for metered parking will be lifted, allowing people to pay to park at meters for up to 10 hours between 8 a.m. and 6 p.m. Parking will be free outside of those hours.
While the city works to recalibrate its paid parking meters, it is suspending enforcement at metered parking until 8 a.m. Thursday.
The city is also making changes to its 72-hour parking rule. Residents and visitors can park vehicles in one spot for more than 72 hours on blocks without posted time limits.
Enforcement on blocks with residential parking program restrictions will also be adjusted. Residents and visitors with valid permits will be able to park in one spot for more than 72 hours.
No changes will be made to enforcement for non-metered parking. Posted time limits in non-metered areas will remain. 
Include news in emergency operations, letter states
The Colorado Press Association and the Colorado Freedom of Information Coalition sent a letter to Gov. Jared Polis Monday asking that news publishers and reporters be included as essential emergency operations, in the same category as pharmacies and grocery stores, during the pandemic.
The letter, signed by Jeff Roberts of the coalition and Jill Farschman, CEO of the press association, says that "freedom of movement for credentialed reporters and those delivering newspapers is essential to our ability to keep the public apprised of rapidly evolving developments in this pandemic. This is especially true in remote areas of our state with poor broadband options where local newspapers are the primary method for keeping citizens well-informed."
The letter also encourages state and local government officials to transition to "virtual press conferences," for the health and safety of everyone. -- Marianne Goodland
ACLU-led coalition wants plan for jails
The American Civil Liberties Union of Colorado is leading a coalition asking state officials to reduce prison populations and release a detailed plan to protect the incarcerated and those who serve them.
"Without immediate and bold action, Colorado's prisons and jails may well become the epicenter for the broad community spread of COVID-19 … by definition, they are crowded, highly populated environments," the coalition said in a letter to Gov. Jared Polis and other public safety and corrections officials Tuesday.
The letter also was endorsed by the Office of the State Public Defender, the Office of the Alternate Defense Counsel, the Colorado Criminal Defense Bar, the Denver Municipal Public Defender's Office, the Colorado Criminal Justice Reform Coalition, the Colorado Freedom Fund, and the Office of Respondent Parents' Counsel and the Criminal Justice Act Panel Standing Committee.
Read the letter by clicking here.
"Many underfunded and overcrowded jails are already unsanitary, have minimal and uncertain access to hygiene products, and extremely limited access to medical care," the letter states. "Further, in overcrowded jails, quarantining more than a small number of sick inmates is impossible. These conditions are ideal for spreading COVID-19, perhaps more so than any other environment in Colorado." -- Joey Bunch
Secretary of State's Office curtails in-person services, postpones title board meeting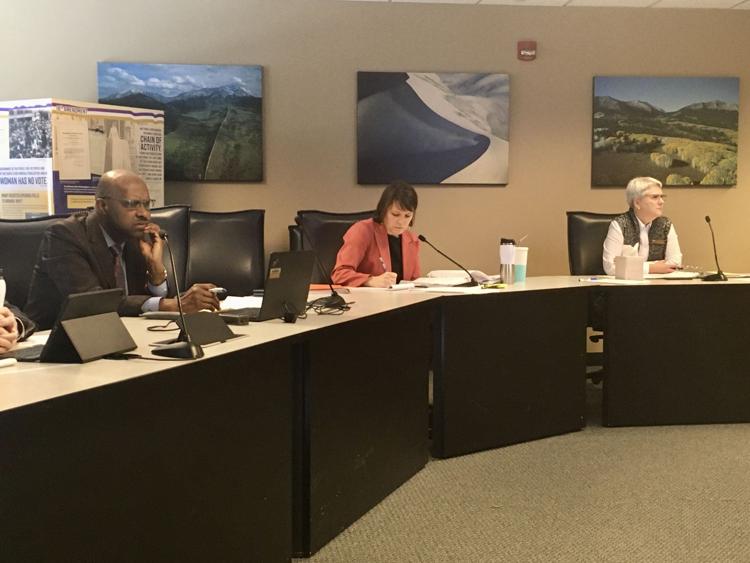 The Colorado Secretary of State's Office said Tuesday that it will suspend all in-person services starting Wednesday in response to the coronavirus outbreak. In addition, the office is postponing Wednesday's scheduled title board meeting.
Customers are urged to take advantage of the office's online services, including for most business filings. Customers who would normally deliver documents in person can deposit them in a drop box that has been installed outside the office's waiting area, the office said.
The decision is meant to protect employees and the public, as well as adhere to social-distancing guidelines, Secretary of State Jena Griswold stated.
The office's call center will remain open during regular business hours.
The deadline for candidates to submit nominating petitions remains 5 p.m. Tuesday, and petitions must be submitted in person rather than in the drop box, the office said.
Griswold said Wednesday's title board meeting has been postponed one week, to 10 a.m. March 25. She's considering how to conduct the meetings going forward but is planning on maintaining the normal, biweekly schedule starting April 1.  
Read more about the initiatives affected by the Title Board decision here. — Ernest Luning 
Romanoff: Cut competition a break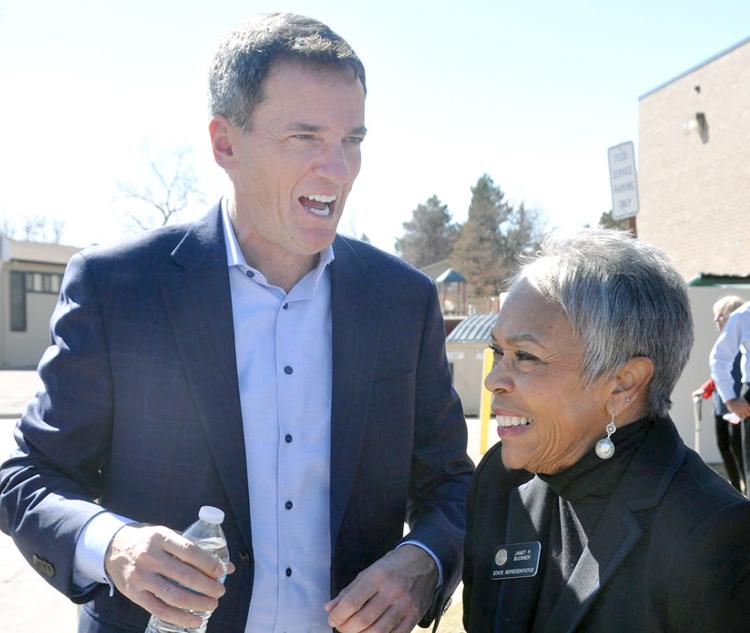 Look at Andrew Romanoff being a good sport.
The aspiring U.S. senator did not choose to collect petitions to get on the Democratic primary ballot, but those who did should get an extension on Tuesday's deadline to turn them in, the former state House speaker wrote on Twitter.
"Although we didn't take that route, I believe it would be unfair to penalize candidates who did," he tweeted. "The pandemic impeded signature gathering. The courts — or the #coleg, upon reconvening — should take that into account."
Gov. John Hickenlooper already has his petitions approved, so he's on the June 30 ballot. He decided this week to forgo the upcoming assemblies, which would be a duplicative route to the primary. The former presidential candidate finished a distant second to Romanoff in the party caucuses this month.
"I respect John Hickenlooper, but I'm puzzled by his decision to run for a job he doesn't want, skip 19 debates to which he was invited, and abandon Democratic assemblies he vowed to win," Romanoff said in a statement Monday, after Hickenlooper's assemblies decision.
Two other Democratic U.S. Senate candidates have turned in petitions — psychologist and climate activist Diana Bray and nonprofit leader Lorena Garcia — and one, immigrant rights activist Michelle Ferrigno Warren, was still circulating hers, with a deadline of 5 p.m. Tuesday to turn them in. Another candidate, University of Denver professor David Goldfischer, withdrew his petitions. — Joey Bunch
Denver conservation group wants halt on federal moves
The Denver-based Center for Western Priorities wants the Interior Department to stop the clock on pending federal policies in the wake of the pandemic crisis.
The left-leaning conservation organization cited oil and gas lease sales and relaxing the Migratory Bird Treaty Act.
"Americans should be focused on protecting the health and wellbeing of themselves and their families, not fighting back more attempts to weaken protections for public lands and wildlife," the center's policy director, Jesse Prentice-Dunn, said in a statement Tuesday morning. "The Trump administration has already gone to extraordinary lengths to stifle and ignore public input to enact its drill everywhere agenda. Ramming through major policies while the country battles a global pandemic would only add to its legacy of corporate charity and environmental destruction." — Joey Bunch
Union calls on Polis to close schools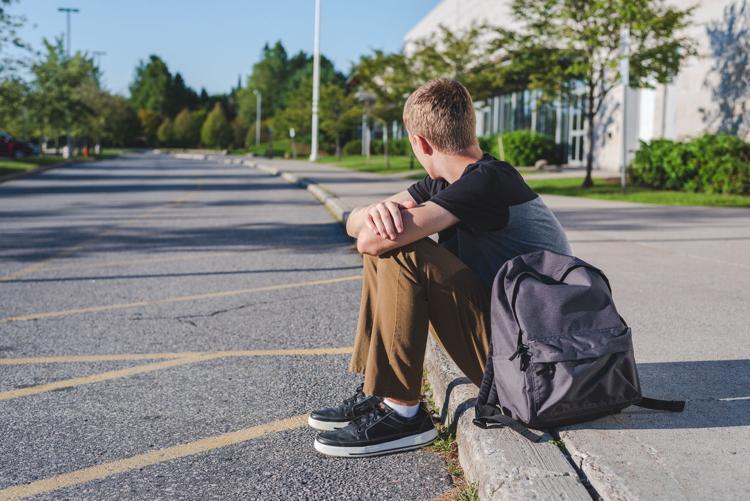 The state teacher's union had a message for Gov. Jared Polis Tuesday morning: treat schools like casinos.
The governor temporarily closed down businesses that serve as public gathering places due to coronavirus, but as of Tuesday morning only 85 of 178 school districts had followed his lead and closed down, according to the Colorado Education Association. 
"Governor Polis has taken decisive steps to ensure the safety and health of Coloradans by making tough decisions to temporarily close down restaurants, bars, casinos, gyms, breweries and coffeehouses," CEA President Amie Baca-Oehlert said in a statement. 
"Yet there has been no order or recommendation to Superintendents to close down Colorado's public schools for public health and safety as we have seen happen in other states."
The CEA called for a statewide shutdown "to put the health and safety of students and educators first in order to help stave off this massive public health crisis." Baca-Oehlert also wants school districts to provide food programs for students in need and ensure all school employees are fully paid during the break.
Tuesday afternoon, the governor's spokesman, Conor Cahill, replied: "At this time, school districts serving over 85% of students have determined mostly preemptively to close because of safety concerns for their students and staff. The Governor will continue to evaluate this evolving situation and determine whether a statewide closure is necessary prior to schools coming back from their announced extended spring break." -- Joey Bunch
• Read the conundrum for daycare centers, by our partners at Chalkbeat Colorado, here.
New rules for county assemblies can move forward
Gov. Jared Polis wasted no time in signing House Bill 1359, the bill introduced on the 12th and through the legislative process by the 14th and which gives state political parties more flexibility in scheduling and running their county assemblies.
The bill was requested by the parties in an effort to minimize crowds. Delegates tend to be older and in the vulnerable population category. In signing the bill, Polis said "During this challenging time, we must continue to work together to ensure Coloradans have every opportunity to participate in the democratic process. I thank the state legislature and leadership for their work to quickly send this bipartisan bill to my desk." — Marianne Goodland
Citizen legislators in health care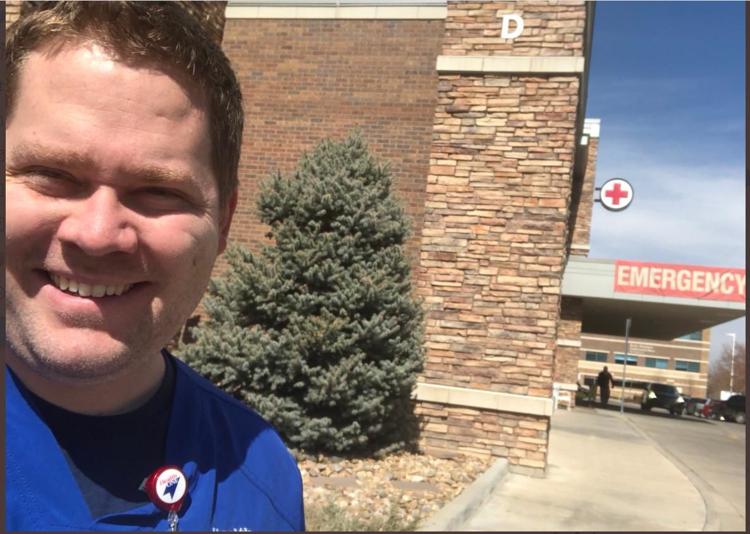 State Rep. Kyle Mullica, D-Thornton, is putting that two-week recess from the General Assembly to good use. 
The day after the legislature adjourned, he was back to work as a nurse  in the emergency room at Presbyterian St. Luke's in Denver.
Among others in the House, Reps. Sonya Jaquez Lewis, a Longmont pharmacist, and Yadira Caraveo, a Thornton pediatrician, also work in the health care field, and have often made the industry a focus of their legislative efforts. — Marianne Goodland 
One hashtag to cheer us all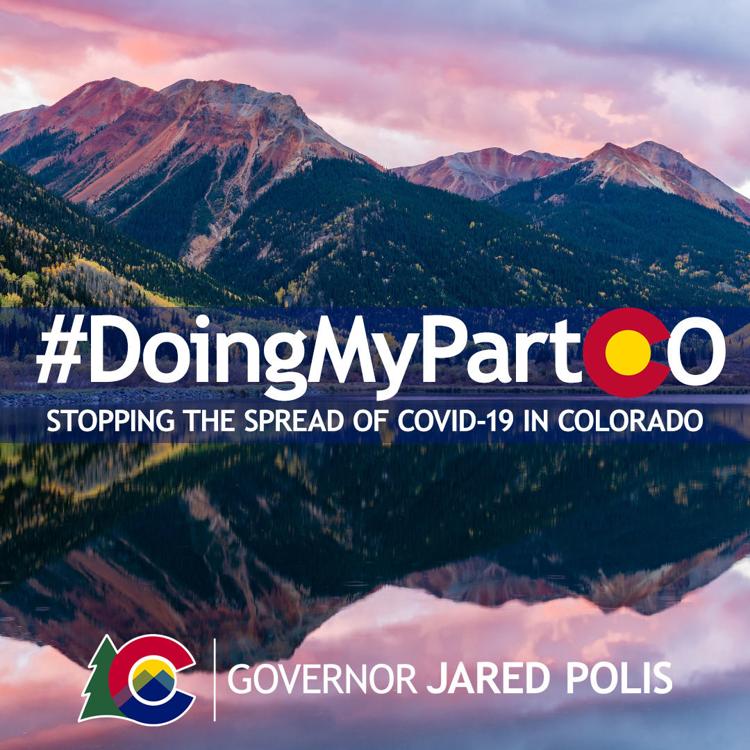 During the press conference Monday where Gov. Jared Polis announced restrictions on in-house dining, and rise in positive cases of COVID-19, he also discussed a social media campaign to keep up the spirits of Coloradans.
#DoingMyPartCO is a social media hashtag intended to share stories of how people are maintaining social distancing, or how they're keeping kids occupied or engaging in outdoor activities. It's part of a statewide focus on behavioral and mental health during the crisis, he explained.
Here are some early examples of how the hashtag has been used:
Polis turned it into a challenge:
The vice president of student affairs at Metro State University used it to announce how they are helping student workers:
And the Colorado State Patrol used it to offer some social distancing lessons:
I used it to share out a distraction:
How are you using the #DoingMyPartCO hashtag? Tag @colo_politics in your Tweet and let us know. — Linda Shapley
Here's why testing matters so much to the CDPHE
The CDPHE incident commander of COVID-19, Scott Bookman, said during a remote press conference Monday that although there is a shortage of supplies, testing for coronavirus is still of utmost importance.
Working with the private health industry and hospitals is also salient to the CDPHE, Bookman said, as it helps provide more information on the virus.
"We're doing everything that we can to increase capacity at the state lab," Bookman said. They currently can process about 200 tests a day.
Testing, Bookman said, "gives us good understanding of where disease is prevalent, where we need to focus our health care surge resources, where we need to advise more aggressive social distancing, and widespread testing also allows us to differentiate between who has a cold or influenza and who has COVID-19."
The ability to differentiate between the diseases is to shorten quarantine time, so that people will be able to abandon a self-quarantine if they need.
In the meantime, Bookman said social distancing is the best way to combat the disease and the possibility of community spread. — Emily Ferguson
Elbert County is a disaster, too.
The Elbert County Commission adopted a resolution declaring the county on the edge of the Eastern Plains a coronavirus disaster area Monday. The county of about 26,000 people had had three confirmed cases.
"I speak for all three commissioners when I say that our county and its citizens are strong, self-reliant, resilient and responsible," Commissioner Chris Richardson said in a statement. "I have total confidence in our county employees and their leadership to respond to this situation. No matter what the hazard, Elbert County is at its best when we face adversity together."
Elbert County's offices could reduce staffing as needed until state and local officials deem it safe to return to normal operations.
"This declaration allows Elbert County to tap into a broad array of state and federal resources to mitigate, respond and recover from the potential effects of COVID-19," Richard stated.
Most county functions will operate as usual, using phones, email and other tools to limit personal contact, the commission said in its announcement. — Joey Bunch