The staff of Colorado Politics won top honors for news content in its size category at the Colorado Press Association awards event Saturday in Aurora.
In all, the staff won 15 individual awards. The CoPo team swept the awards for best news story and best investigative reporting, and also won first prize for breaking news, business and agriculture coverage, serious and humorous columns, feature page design and multimedia advertising.
The weekly won CPA's Editorial Sweepstakes Award for excellence in news content, based on its total wins in individual categories.
CoPo competed against newspapers across the state with similar circulations.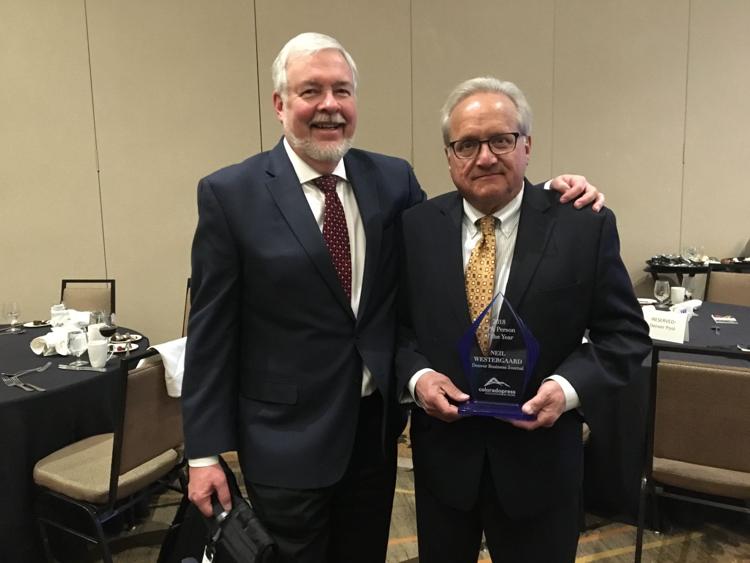 In a surprise presentation, CoPo contributing columnist Neil Westergaard -- formerly editor of The Denver Post and the Denver Business Journal -- was named Colorado Newspaperperson of the Year.
CoPo Managing Editor Mark Harden presented the honor, with Westergaard's family and several of the newsmen and women he mentored over the years in attendance.
"Through the newsrooms he has created, Neil has nurtured a generation of journalists to do better, for their readers and themselves," Harden told the audience. "And the world of Colorado newspapers is better because of my friend Neil."
Harden noted that Westergaard has begun contributing a regular column on Denver civic affairs as part of CoPo's expansion into coverage of Mile High City politics.
"Once again, he's skewering whatever stands in the way of common sense in the city he has kept informed for 35 years," Harden said.
The awards were presented at the conclusion of CPA's 141st annual convention at the Hyatt Regency Aurora - Denver Conference Center.  Entries were judged by members of the Missouri Press Association.
Here are the awards won by the CoPo staff and links to their prize-winning work, along with comments from judges:
First place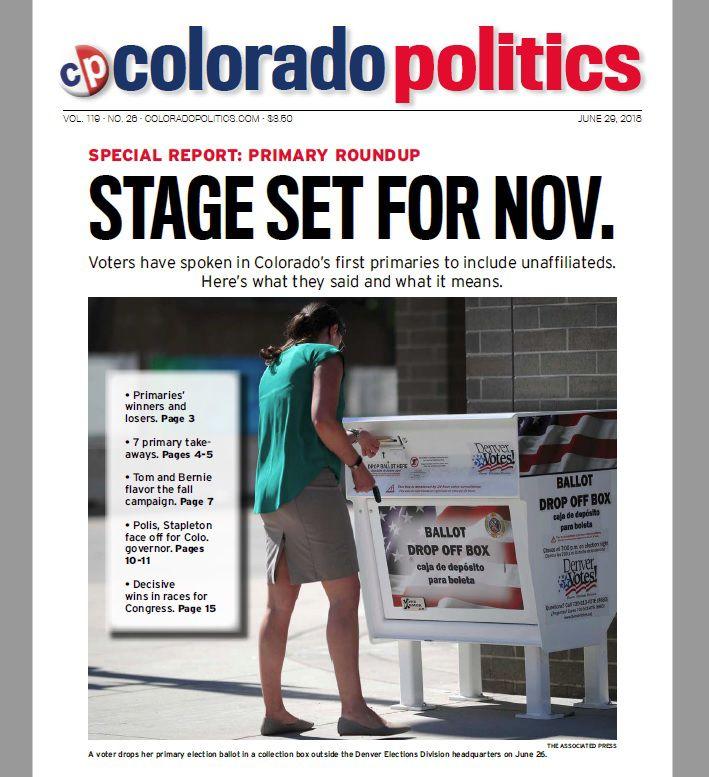 Best breaking news/deadline reporting: Deputy managing editor/senior reporter Joey Bunch, reporters Ernest Luning and Marianne Goodland, Harden, Digital Editor Erin Prater, and Gazette staffers Tom Roeder and Lisa Walton, for coverage of the 2018 primary election results.
Best news story: Bunch, for "Drawing the line on gerrymandering," on ballot proposals to reform Colorado's system of drawing boundaries for congressional and legislative districts; those proposals were later approved by voters. Judge's comment: "This was a crowded field but the gerrymandering piece stood out. It was clearly the work of a reporter with a mastery of the subject matter and topnotch writing skills. He combined his knowledge with good sourcing for a detailed and engaging look at a complicated subject."
Best investigative story: Goodland, for "On uncertain course," an examination of problems with the state's watchdog Independent Ethics Commission. Judge's comments: "This piece starts with simple, declarative sentences that tell me the system doesn't work, and then lays out the gap between intentions and reality. Excellent."
Best agriculture story: Goodland, for "Trade war: Colo. faces broadening impact," on the impact of the Trump administration's tariff policies on Colorado farmers and ranchers. Judge's comment: "Pulls together a wide range of issues not easily or quickly resolved.  Well done."
Best serious column writing: Luning, for "Trail Mix." Judge's comment: "The winning entry is unusually insightful and beautifully written. ... Really nice entries in this category."
Best humorous column writing: Goodland, for "Capitol M."  Judge's comment: "The winner has a wonderful writing rhythm that contributes to her humorous effectiveness."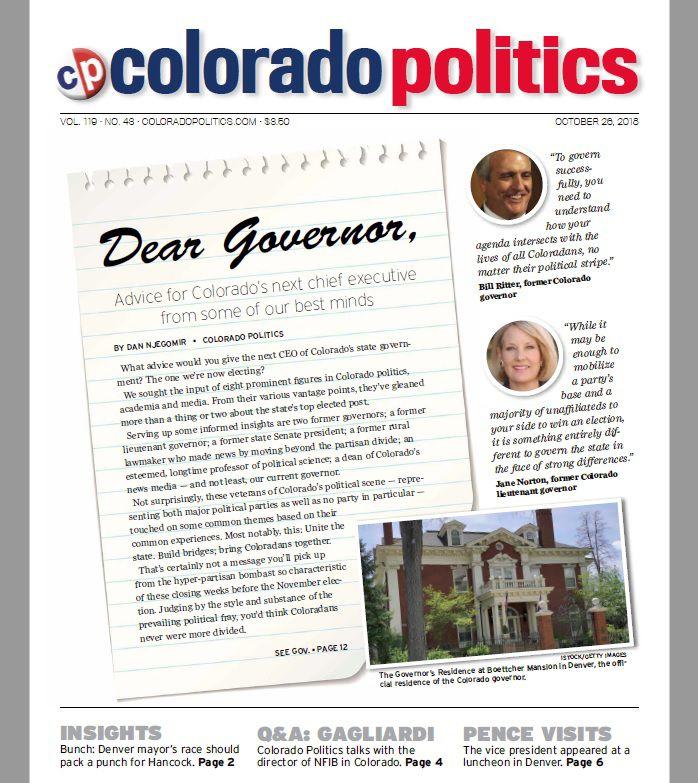 Best feature page design: Design Director Stephanie Swearngin, for "Dear Governor," a series of essays offering advice to Colorado's next chief executive. Judge's comments: "Clean, modern typefaces. Good use of negative space. Good hierarchy on every page."
Best business news/feature story: Contributor Mark Jaffe, for "Cutting the Cord," on rural energy providers severing ties with big electricity distributors. Judge's comments: "Very interesting topic. Good feature lead not too long, but just personal enough and draws reader into the story. Good use of quotes and transitions keeps the story moving. Uses multiple relevant sources to explain the issue."
Best use of multimedia advertising: Gina Pietramale, for an Axiom Politics animated ad. Judge's comments: "Very professional, ads I would expect to see on a variety of sites, not just political. Nice job to the designer."
Second place
Public service: Bunch, Luning, Goodland, Opinion Editor Dan Njegomir, reporter Conrad Swanson, Harden and Prater, for "Election Preview: a midterm that matters," a series of stories previewing the 2018 election and profiling the candidates. Judge's comments: "This series should be the standard for journalistic examination of gubernatorial candidates. The reader learns, through well crafted and compelling narratives, what makes each candidate tick - and how they put themselves in position to battle it out for the state's top job. Excellent in every respect."
Best website-weekly: Harden, Prater and CoPo staff, for ColoradoPolitics.com. Judge's comments: "Great use of white space and type. Clean and easy to read. Site does suffer from rough AdSense ads especially under the header. Navigation and large pictures help this site's overall attractiveness."
Best investigative story: Luning, for "The U-factor," a deep dive into the impact of unaffiliated voters on Colorado elections. Judge's comments: "The article lays out the numbers behind the unaffiliated votes and gives context. A good use of experts amid a process without history in the state."  
Best news story: Goodland, for "Taking on human trafficking," exploring the issue and proposed solutions at the state General Assembly. Judge's comment: "The human trafficking story was also well sourced and packed with good detail. It was especially enhanced by the stories related by a victim."
Best health enterprise story: Luning and Bunch, for "Bitter pills," examining the positions of Colorado's gubernatorial candidates on health-care issues. Judge's comment: "Great presentation. Excellent reporting and very informative."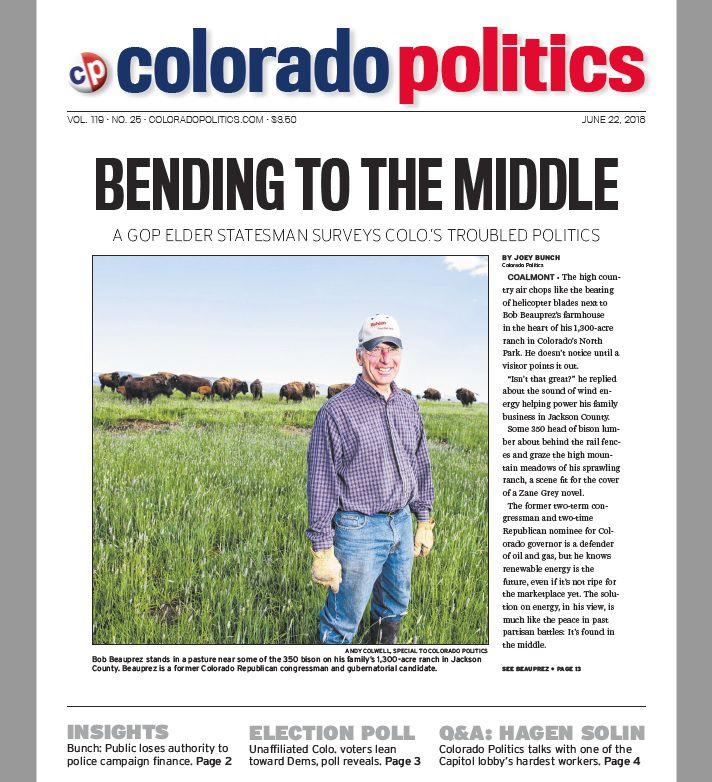 Best story-picture combination: Bunch and contributing photographer Andy Colwell, for "Bending to the middle," a profile of former congressman and Republican political leader Bob Beauprez. Judge's comments: "Enterprise class photography. Perfect framing and execution. Great layout on page in relation to copy. Great reporting, shows the personal side of politician who has been serving the community for years. Well planned and beautifully presented content which should be informative and useful for all area readership."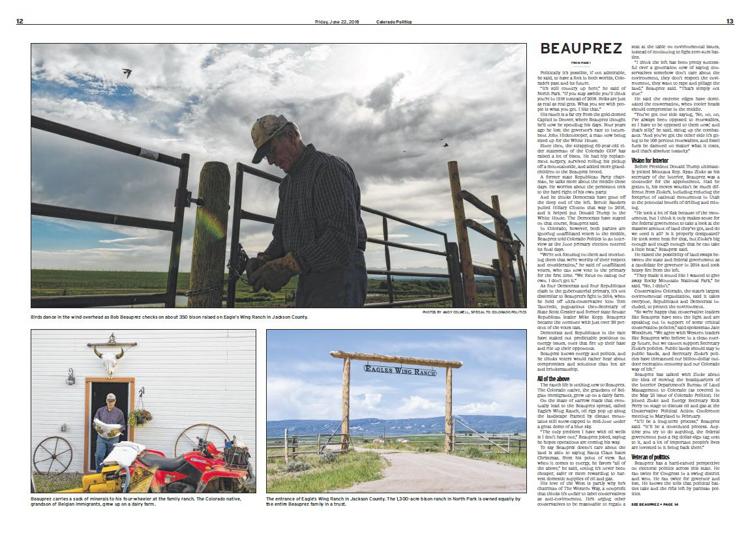 The Gazette of Colorado Springs, CoPo's parent newspaper, won 27 awards in the CPA competition, including first-place honors for breaking news, environmental story, sports story, serious and humorous columns, sports column, news photo, editorial special sections, and news and feature page design.
=
=
=
=
=